Airline catering logistics are incredibly complex. After all, in premium cabins the goal is to serve restaurant quality meals, even though airlines are reheating food that was prepared in a catering facility many hours earlier. On top of that, the goal is to minimize waste, while still maximizing the odds of as many people as possible getting their first meal choice.
Nowadays many airlines let you pre-order your meal prior to your flight. On the most basic level, this is great because it ensures you get your first choice. Beyond that, airlines also sometimes offer expanded meal choices when reserving in advance, compared to what you'd find onboard.
However, no airline offers quite as much flexibility with catering choices as Singapore Airlines, with its Book the Cook program. In this post I wanted to take a closer look at that.
What is Singapore Airlines Book The Cook?
With Singapore Airlines Book the Cook, passengers traveling in premium cabins on select flights can pre-order their meals, with a huge selection of dishes that wouldn't otherwise be available onboard. For example, for flights originating in Singapore, you have your choice of dozens of different options, which is flexibility you won't find at any other airline.
Singapore Airlines actually has three different kinds of meal pre-order options:
There's the Book the Cook feature, allowing you to choose from a wide selection of options that wouldn't be available onboard
There's the inflight menu, with the choice to reserve your preferred option from what's on the menu prior to your flight
There's the special meals menu, for those who have special dietary needs and want to place an order based on that
With the basics out of the way, let's talk about the logistics of Book the Cook.
Which passengers are eligible for Book the Cook?
Book the Cook is available to passengers traveling in Suites, first class, business class, and premium economy, in select markets. As you can see, this is valid for all premium cabins, and it's just economy passengers who aren't eligible for the program. It doesn't matter how your ticket was booked, so even those who redeemed miles can take advantage of this.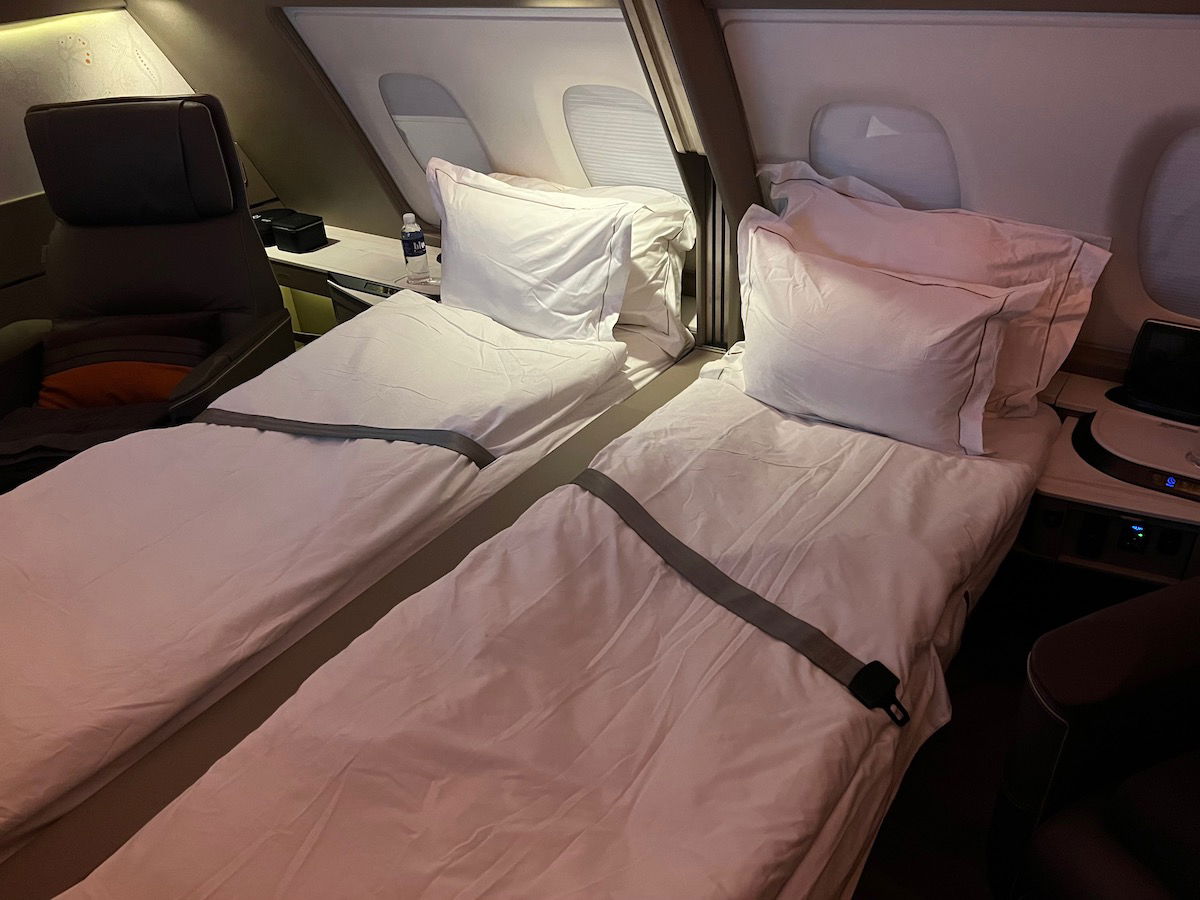 Which routes have Book the Cook?
The availability of Book the Cook is based on which airport you're traveling out of, with each airport having a different menu. Interestingly the number of airports offering Book the Cook differs significantly based on the cabin you're traveling in:
Book the Cook is available in Suites and first class out of 18 airports
Book the Cook is available in business class out of 31 airports
Book the Cook is available in premium economy out of 26 airports
You can find all the available airports and menus at this link. Why isn't this available out of all airports? Keep in mind airlines often use third party airport catering companies, and I imagine some catering companies just aren't able to offer customized meals in an economical way.
How do you reserve Book the Cook?
After you make your booking, just go to the part of Singapore Airlines' website where you can manage your booking. Then go to the section about meal preferences, and there you'll see the option to pre-reserve your meal. You'll see the option for Book the Cook, the option to select something from the standard menu, and the option to select special meals.
Note that when you use Book the Cook, you'll still get the standard starters, desserts, etc., as it's just the main course you're reserving. So if you have dietary restrictions, you might want to select a special meal, so that you can be sure that you can consume the entire meal.
For longer flights with multiple meal services, you can often select multiple Book the Cook options. This is usually available for breakfast, lunch, and dinner, it's just not available when the meal is described as a refreshment.
Book the Cook selections need to be made at least 24 hours before departure. When departing Auckland (AKL) or Newark (EWR), though, your selection has to be made at least 48 hours before departure.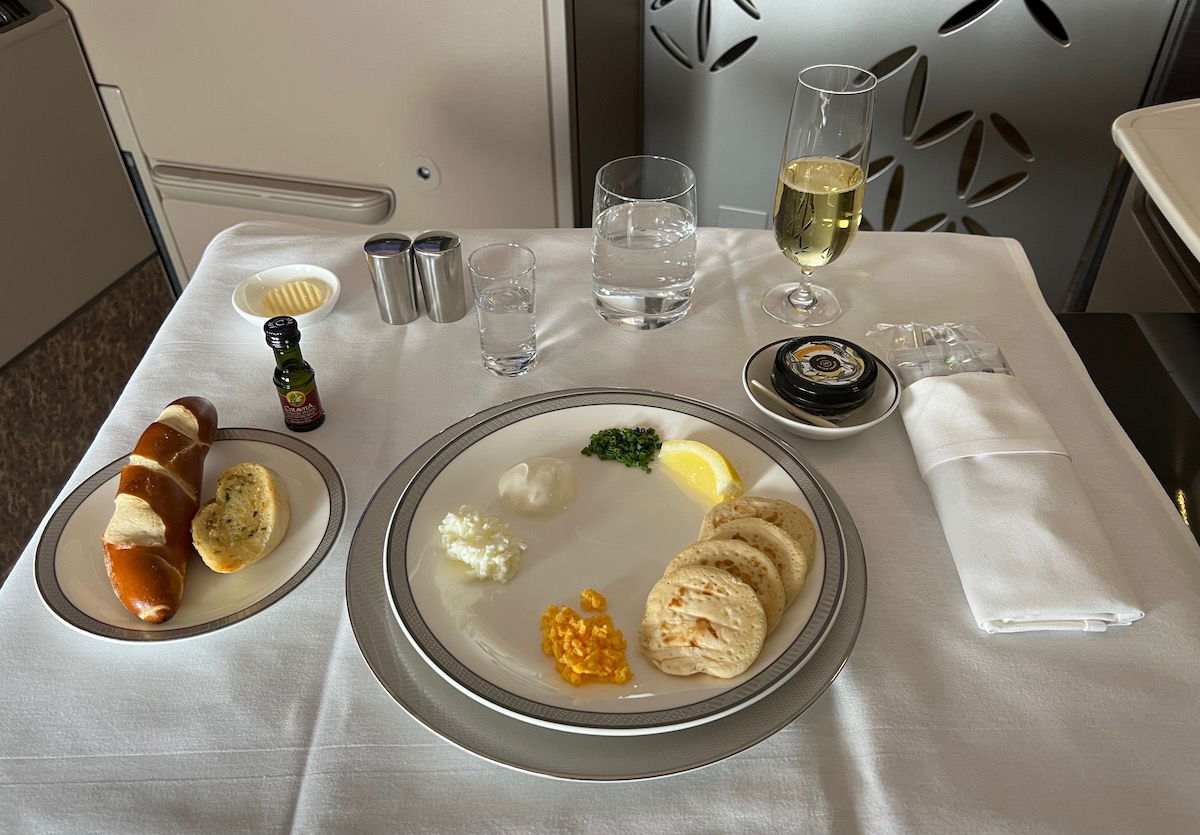 How does Book the Cook work once onboard?
Once onboard your flight, the crew should confirm that you pre-reserved your meal at the same time that meal orders are taken. One common question is whether you can change your mind, and order something from the main menu. The answer is yes and no.
If you use Book the Cook, you should expect that you're going to be served what you ordered. After all, the airline is catering your special dish in lieu of at least one dish that would otherwise be on the menu. That being said, Singapore Airlines isn't like US airlines, and generally loads more food than needed.
So if there are enough dishes left, you should be able to swap to something else on the menu. However, expect that you'll get last choice, after everyone else has made their selection.
Singapore Airlines' Book the Cook program is amazing
I love the concept of Singapore Airlines' Book the Cook program, and I like the execution even more. While the selection varies based on where you're originating, it's really impressive, especially if traveling out of Singapore Changi Airport.
There are dozens of menu choices, including Western, Singaporean, Malay, Indian, and more. Whether you want lobster thermidor, or a grilled angus beef burger, or laksa, or beef rendang, or roti prata, or bibimbap, or nasu dengaku, the selection is never ending.
I also appreciate all the dishes with local flair, whether you want tonkotsu ramen when flying out of Tokyo, or a tandoori grill when traveling out of Dubai, or wok fried black pepper beef when flying out of Hong Kong.
Personally I'm often conflicted about whether to actually order from the menu, though. I find Singapore Airlines' onboard options to be interesting as well, and sometimes I just don't know what I'd like to eat in advance. Furthermore, the sheer the number of options you have almost leads to decision paralysis, in my opinion.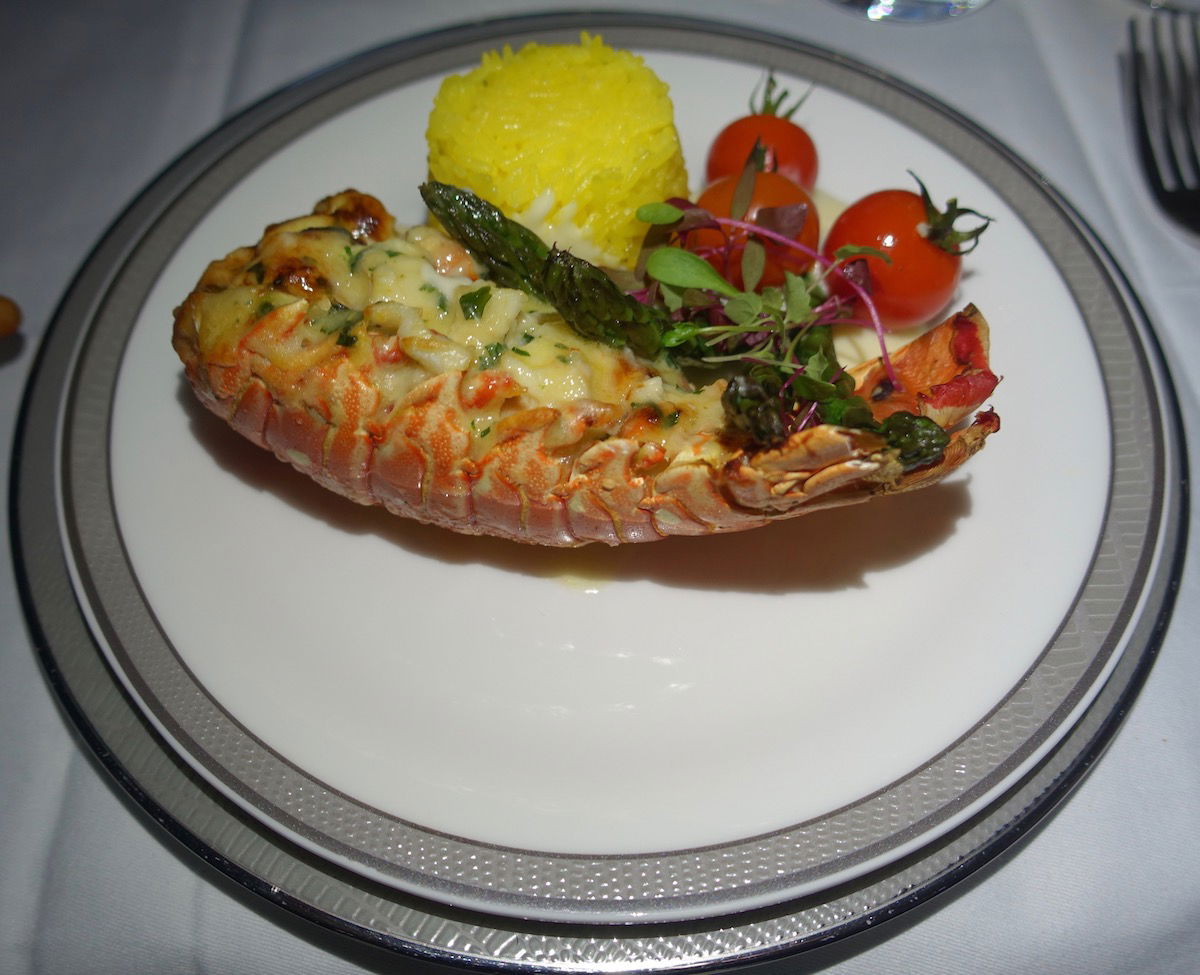 Bottom line
Singapore Airlines' Book the Cook program is the best meal pre-order program you'll find from any airline. Not only can you make sure you get your first choice, but you can also select from a much larger selection than you'd have onboard.
If you're flying in a premium cabin on Singapore Airlines out of an eligible airport, I'd highly recommend taking advantage of this.
What's your take on Singapore Airlines' Book the Cook program? Do you usually use it, and if so, what's your favorite dish?