Lufthansa has today unveiled its biggest-ever investment in the premium cabin experience, as part of what's called the new "Allegris" product generation. In addition to the new business class we already know about, that also includes a new first class product.
Lufthansa's new first class suite
Lufthansa has revealed that it will be introducing suites in first class, offering "nearly ceiling-high walls" that can be closed for privacy. As it's described, the seat will be almost one meter wide, and can be converted into a bed. All suites will be forward facing, and will feature a wardrobe.
Thanks to the new privacy dividers, customers can even change into their pajamas in their suite (which is kind of a funny thing to highlight, but I suppose it's intended to explain just how private the suite will be). Guests will be able to dine together at a large dining table, whereby one person can sit across from their travel partner on an ottoman. Entertainment screens will extend across the full width of the suite, and there will be bluetooth connectivity for wireless headphones.
Below are the first renderings of the new first class.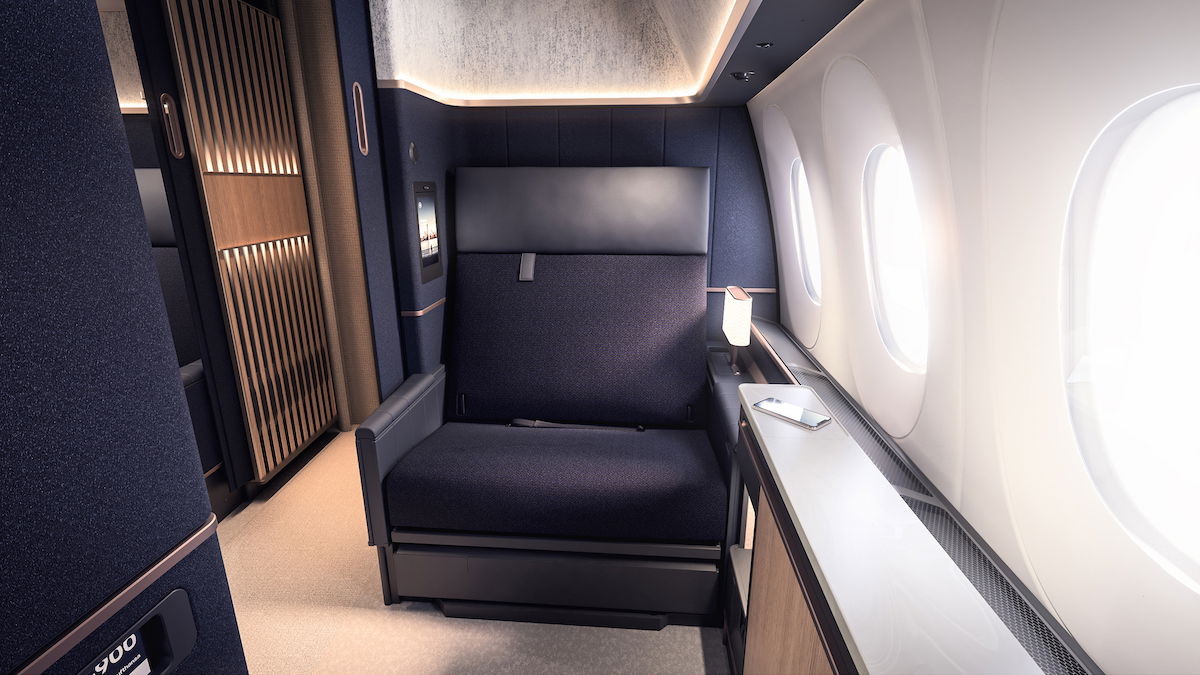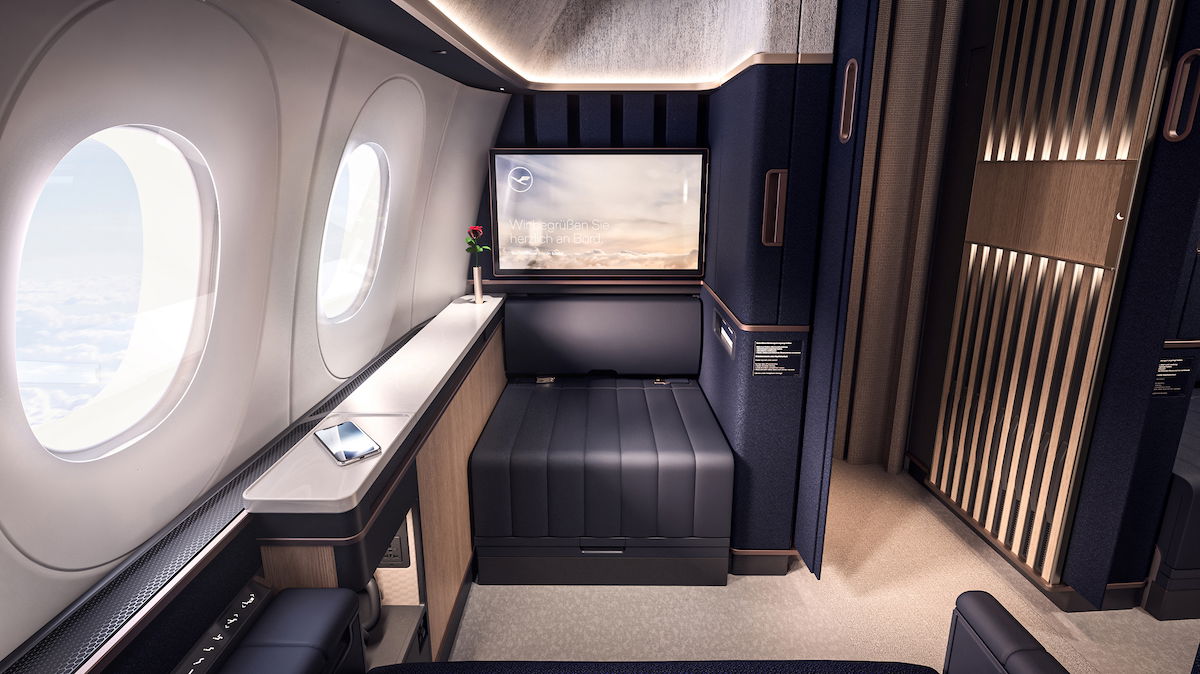 Unfortunately details are extremely limited beyond that at this point. We're told to expect more details about the suite, as well as other innovations to first class, as of the beginning of 2023.
The new first class will debut on the A350
We've known for quite some time that Lufthansa plans to introduce a new first class product. While it's not explicitly mentioned with this announcement, as of mid-2023, Lufthansa plans to introduce first class on select Airbus A350-900s. Specifically, at least 10 A350-900s will feature first class, and they'll be based in Munich.
As it stands, Lufthansa has first class on its 19 Boeing 747-8s, which are based in Frankfurt. On top of that, the airline has temporarily brought back some Airbus A340-600s, which are based in Munich. These were specifically brought back because they feature first class. It's also expected that Lufthansa will temporary reactive some Airbus A380s, also to be based in Munich.
What I'm really curious about is the layout of the new first class on the A350:
These suites look rather spacious given the fuselage width of the A350, so while I'd generally assume the configuration would be 1-2-1, will Lufthansa be going for a 1-1-1 configuration, or how can the airline have such wide seats (along with a wardrobe) while still having four seats per row?
Will Lufthansa have one or two rows of first class? In other words, will there be three to four or six to eight seats in the cabin?
Apparently the plan is to retrofit Boeing 747-8s with the new first class product as well. However, the timeline remains to be seen, and for that matter I can't help but wonder what this means for first class capacity, as I can't imagine that Lufthansa can fit eight of the new first class seats in the nose of the 747.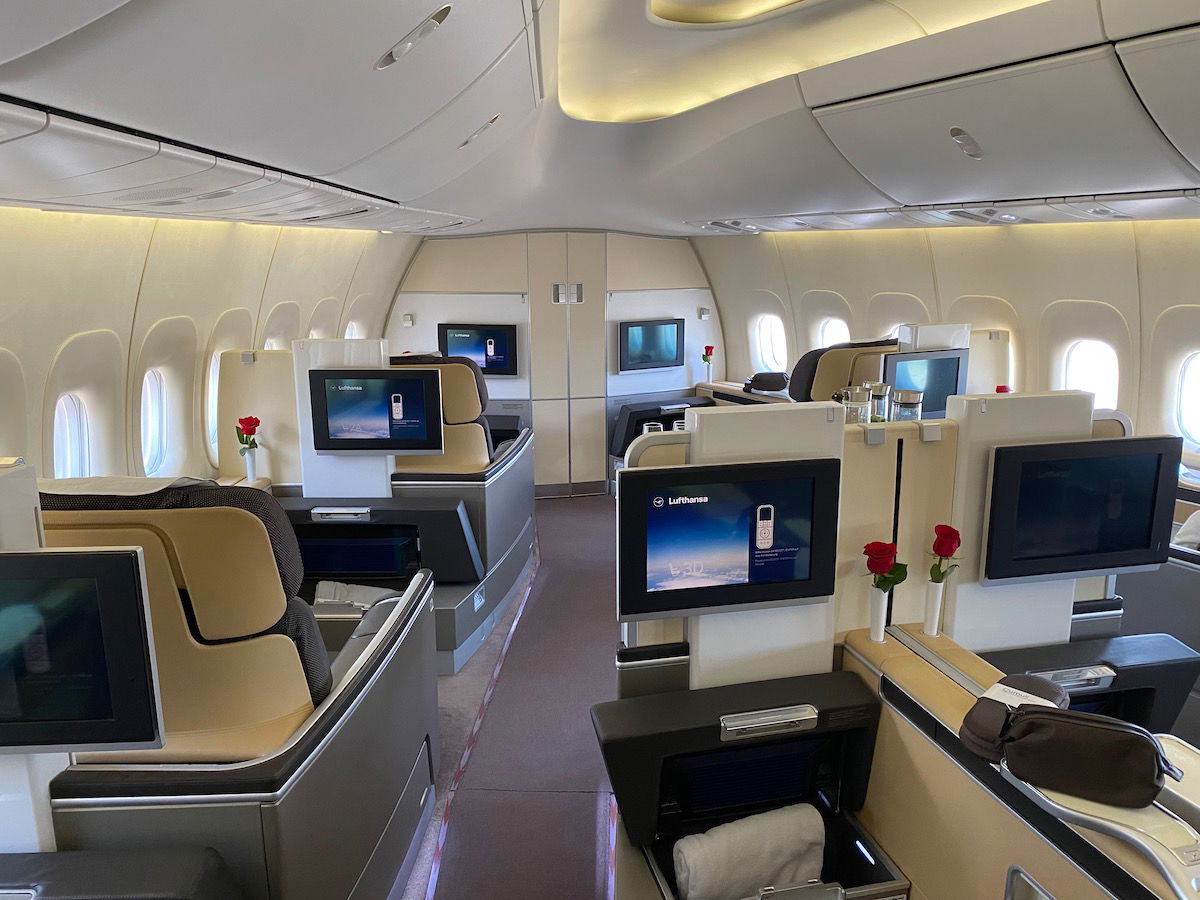 What are the implications for award tickets?
I can't help but wonder what this development means for Lufthansa first class award availability. Forgetting cabin capacity for a moment (and that the seats are more likely to sell), keep in mind that Lufthansa makes first class award seats available to partner frequent flyer programs at most 15 days in advance.
SWISS is also part of the Lufthansa Group, yet SWISS first class is only bookable with miles by Lufthansa Miles & More Senator members and above, and isn't bookable with partner miles. I worry that Lufthansa introducing a new first class might cause the airline to eliminate partner first class award availability altogether.
If that were the case, it would mean that Air France, Lufthansa, and SWISS awards are totally off limits for partner award redemptions. Add in American eliminating first class and British Airways greatly reducing its first class footprint, and transatlantic first class awards may more or less be a thing of the past.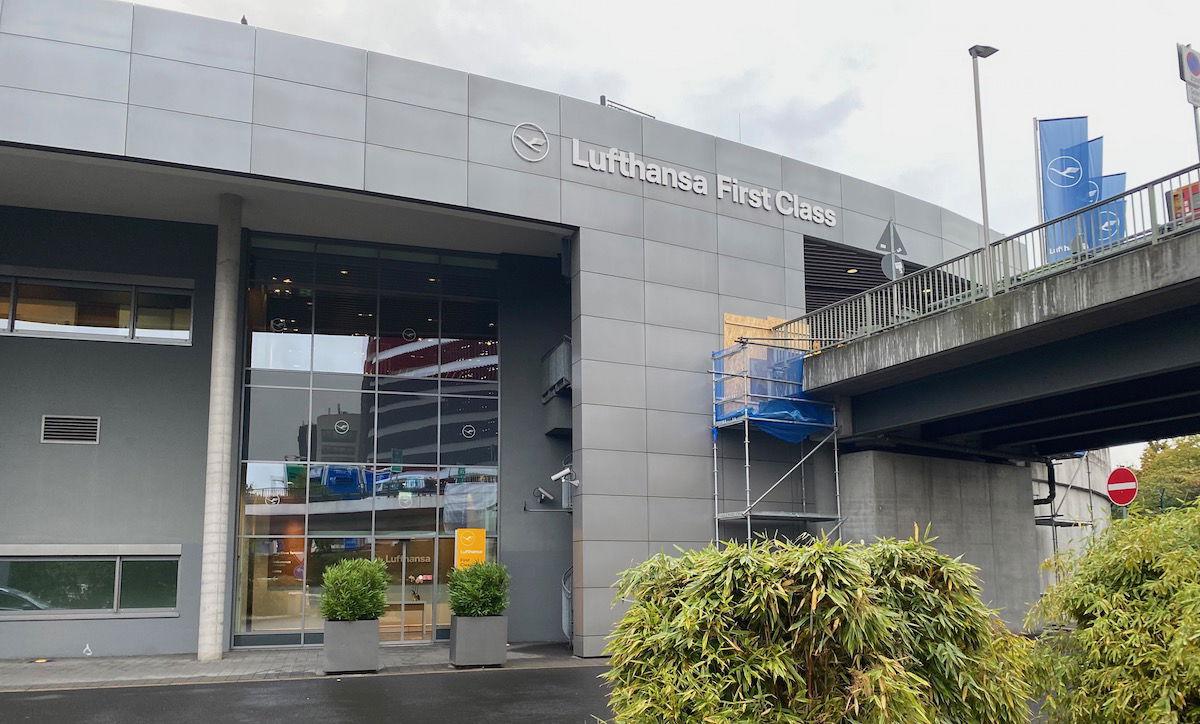 Bottom line
Lufthansa has unveiled its new first class product, which for the first time will consist of suites with doors. This looks like a massive improvement over Lufthansa's current first class product, so this is exciting. We're told to expect more details in early 2023.
It sounds like this product should debut on the Airbus A350-900 as of mid-2023, and eventually Boeing 747-8s will be retrofitted with these cabins. The big question is what first class capacity will be like on these planes. I also worry the implications here might not be good for first class award availability.
What do you make of Lufthansa's new first class?