Reader Stefan poses a question I hadn't previously put much thought into:
Why are you (and others) referring to enclosed first class seats as "suites"? A suite is a succession of something, like two or more rooms forming a suite in a hotel, or a certain type of musical work consisting of several parts after each other. A first class seat is not a "suite" just because it is surrounded by walls and some sort of door. Where does this expression come from?
Now that it's posed, I must admit, that's a very good question.
Airlines have conditioned us to use the term "suites"
On the most basic level, many airlines have marketed their premium airplane seats as suites.
This is true in business class (British Airways Club Suites, Delta One Suites, Qatar Airways Qsuites, etc.) and first class (on more airlines than I can count).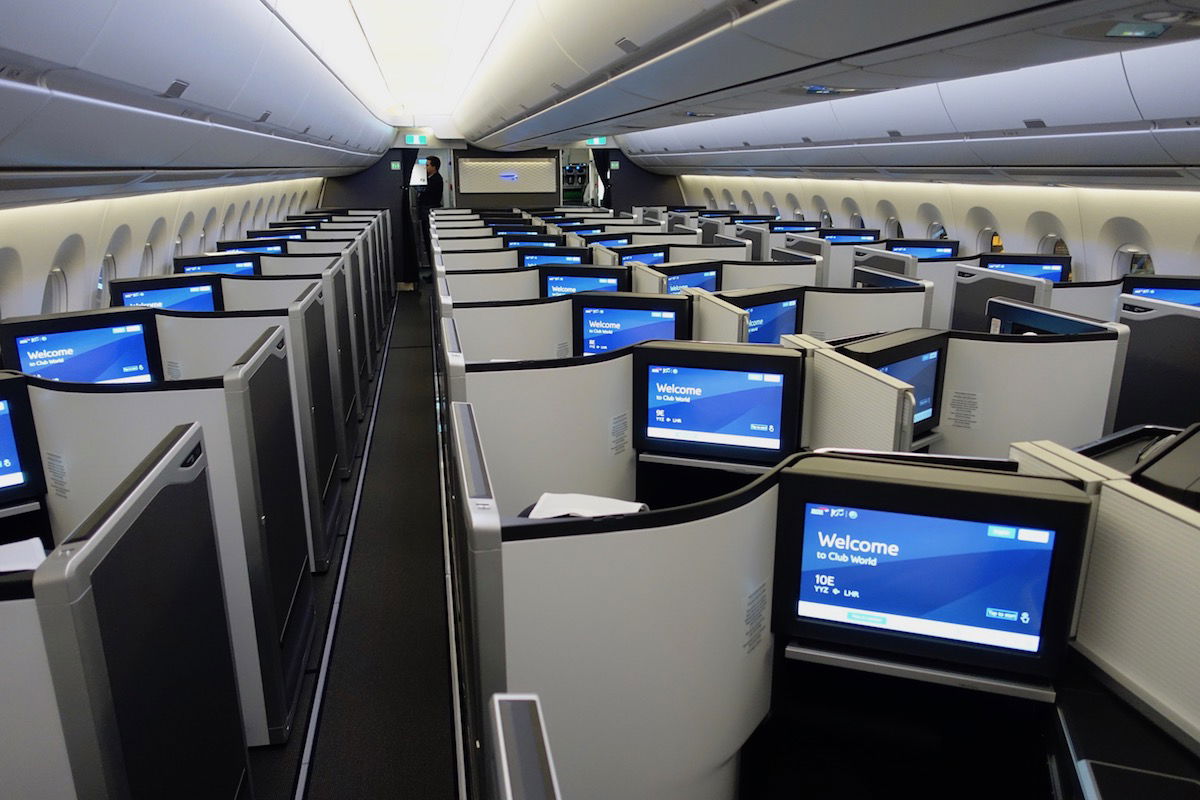 British Airways Club Suites business class
Generally this refers to seats that have doors, though there are exceptions, like Japan Airlines' Sky Suites, which don't feature doors.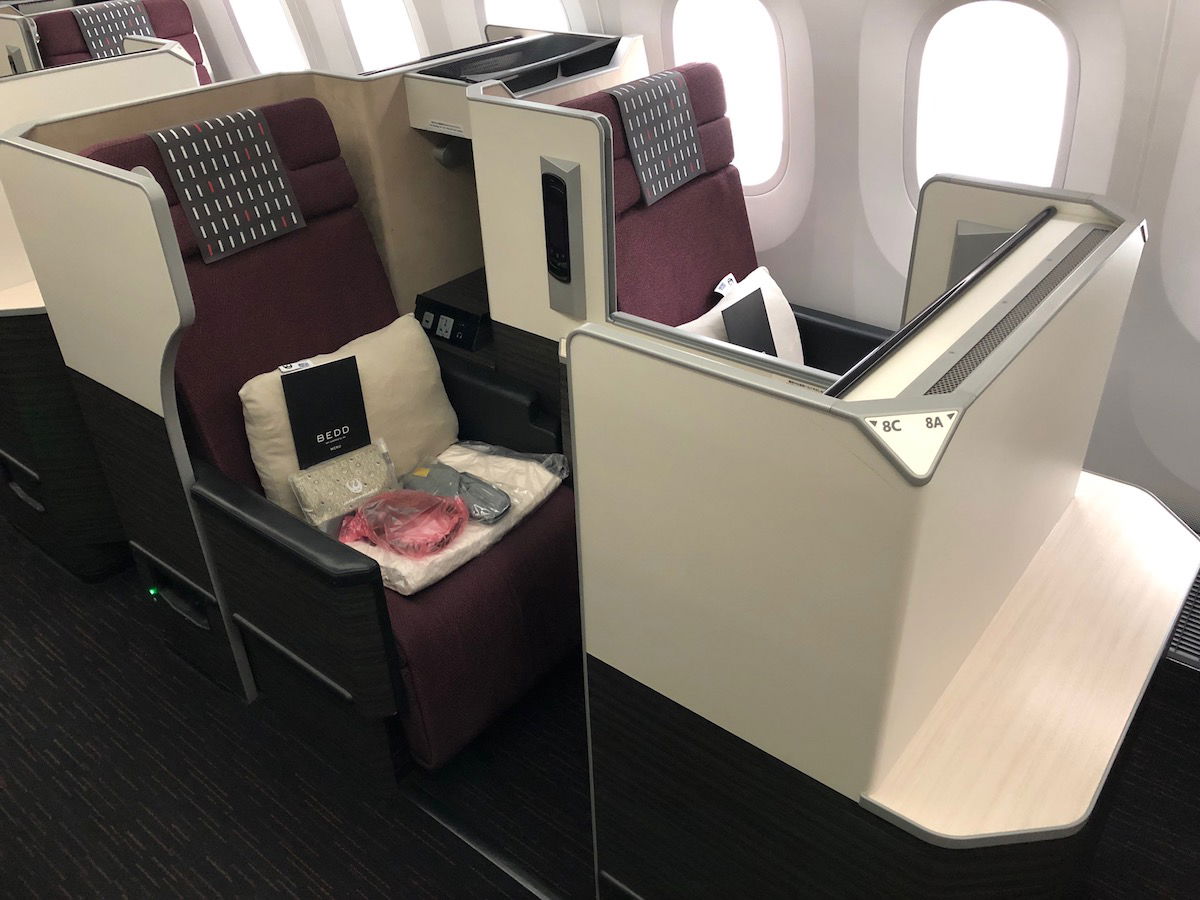 Japan Airlines Sky Suite business class
There's no doubt that on some level the term has just been used long enough that we have come to accept it without questioning it much.
It's not unlike how the term "social distancing" has been used during the coronavirus pandemic, in place of physical distancing. When you get in an elevator and there's signage, shouldn't it ask you to maintain your physical distance, rather than social distance? That of course assumes elevators aren't the center of your social life. I digress…
Some airlines deserve credit for marketing their premium products uniquely while still being accurate. For example, All Nippon Airways' new business class is called The Room, which I think is a fair descriptor for a business class seat with a door.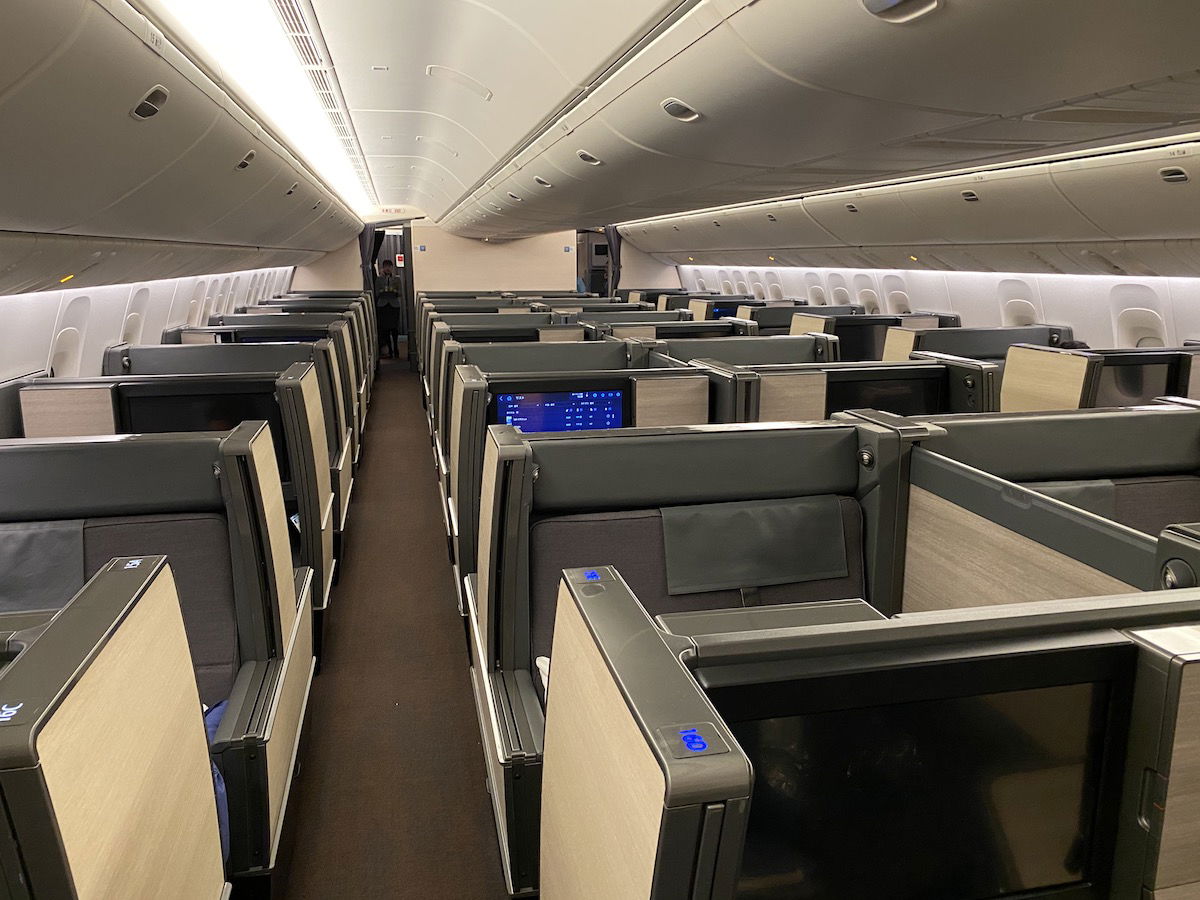 All Nippon Airways The Room business class
Meanwhile Etihad Airways' A380 first class is called The Apartment, which also seems fair, since an apartment can be just one room.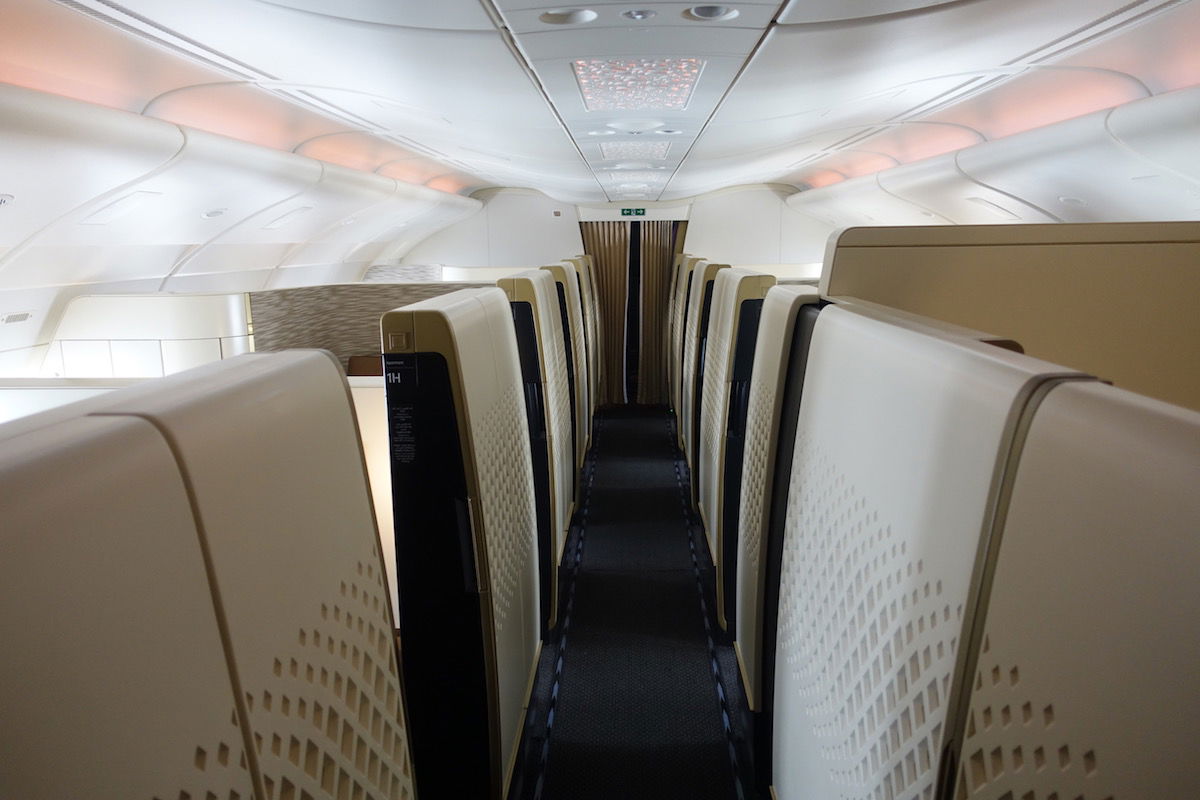 Etihad Airways The Apartment first class
Arguably the only "real" suite in commercial aviation is The Residence on Etihad Airways, which features three rooms and butler service.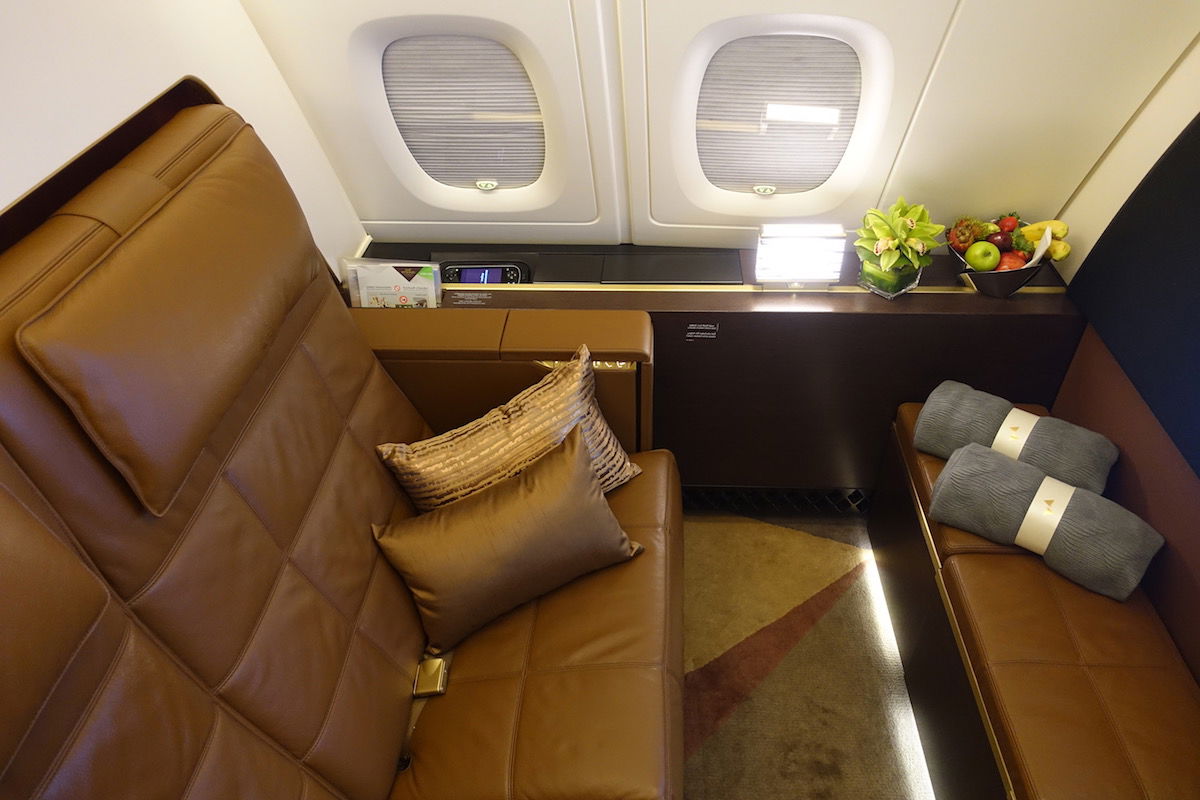 Etihad Airways The Residence living room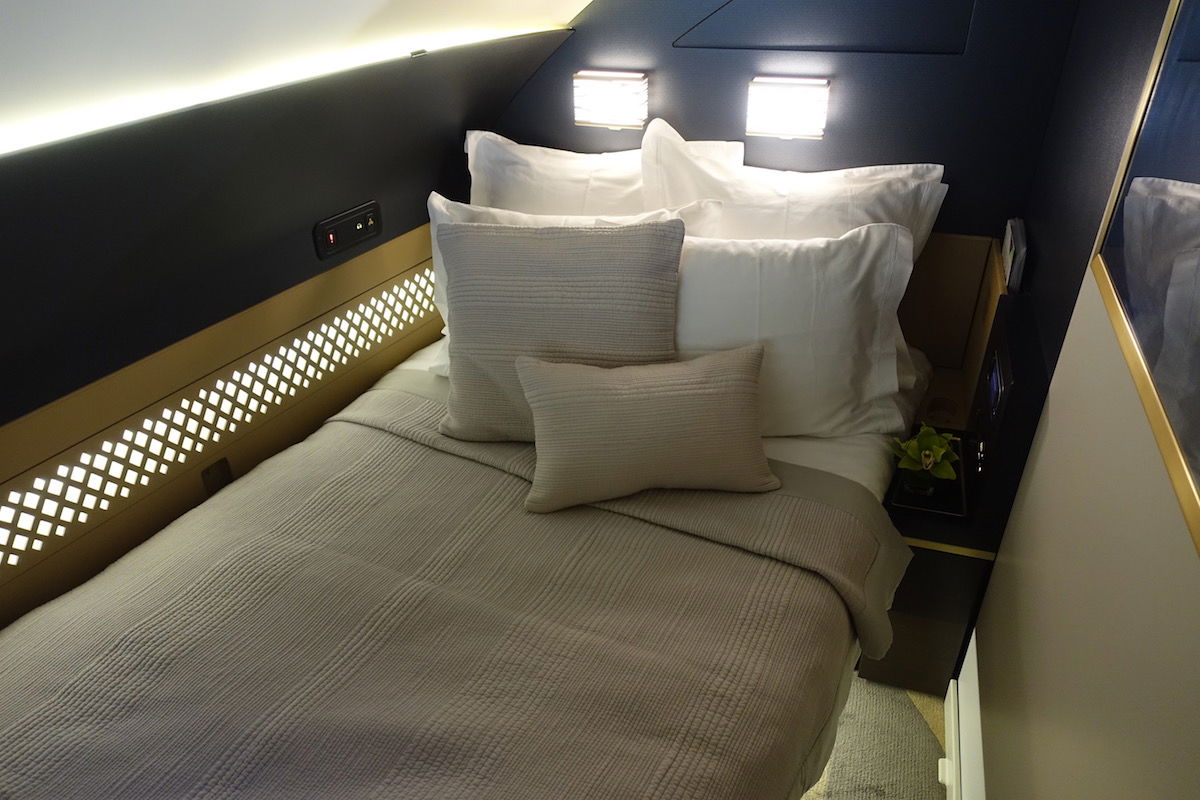 Etihad Airways The Residence bedroom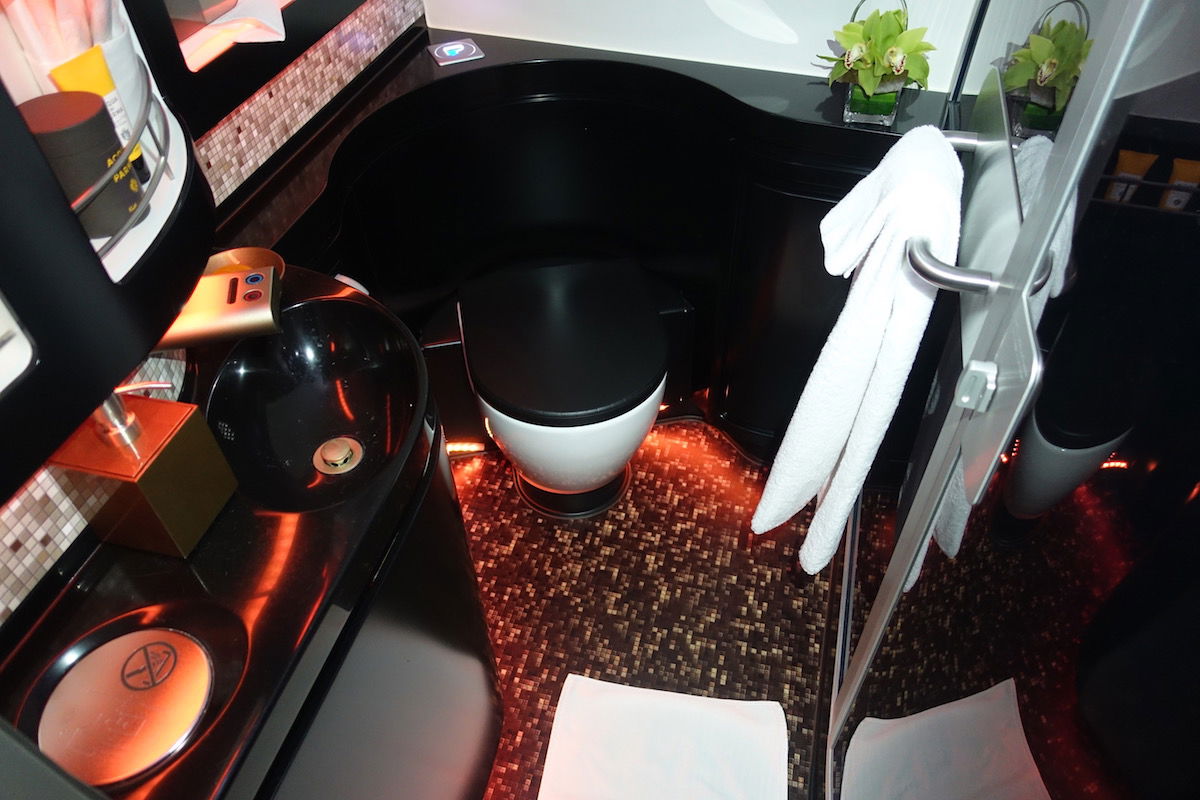 Etihad Airways The Residence bathroom
What's the logic of the suites term, though?
For as long as flat beds have been around on airplanes, airlines have been trying to market a hotel-like experience. The idea is that you fall asleep in one city, and wake up in another, having gotten a good night of sleep. British Airways has been doing this for decades now, as you can see in this ad:
The way I view it, this is a concept that has stuck. Brussels Airlines was even more explicit than some other airlines when it recently introduced its new business class product, which it calls "a boutique hotel in the air."
I think the adaption of the term "suite" is simply an extension of that. Suites are (generally) the best accommodations you'll find at hotels, so not only do airlines want you to believe that you're in a hotel, but they want you to believe that you're enjoying the best accommodation by being in a suite.
For that matter, I think both airlines and hotels misuse the term "suite" in the same way:
A junior suite that has just one room without a separate living room isn't really a suite, is it?
If you're going to consider it a suite because it has a bathroom, then isn't every hotel room a suite?
Instead hotels use the term suite to suggest that there's a sleeping area and a living area (even if in the same room), and I think airlines are going for something similar; your "suite" can be used as a place to lounge and relax, or as a place to sleep
Bottom line
While it's previously something I hadn't put much thought into, I agree with reader Stefan that the use of the word "suite" to describe a seat on a plane is a bit of a stretch. I think it's just a term we've come to accept even if it's not terribly logical.
I'd speculate that the term comes from airlines trying to market their premium experiences as being hotel-like, and "suite" is a term that everyone is familiar with at hotels, and it sounds luxurious.
What's your take on where the "suites" term comes from? Is there some alternative definition of the word I'm missing, or is my theory right? Can anyone who was involved in the marketing of these products chime in?