Hello from Salzburg!
I've spent the past two weeks in Germany with my family, and we've taken a bit of a detour to spend a few days driving through the Alps.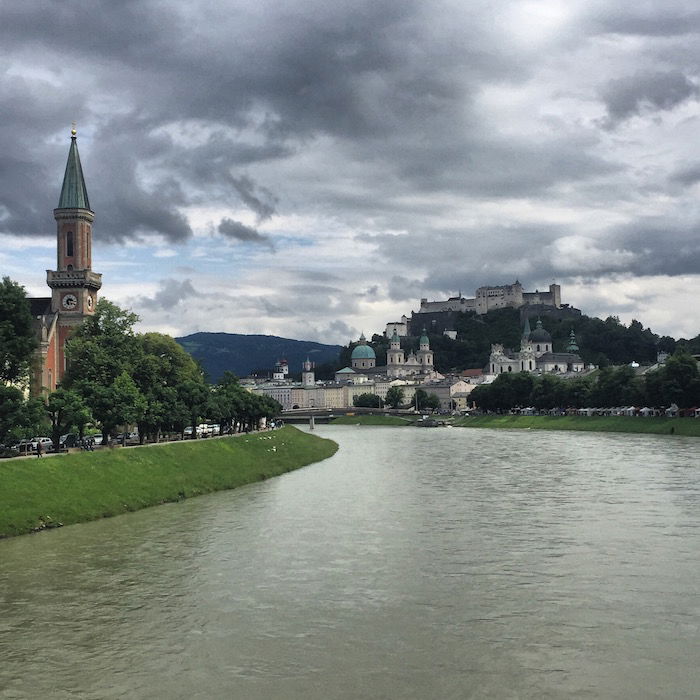 The scenery has been gorgeous, though the weather leaves a bit to be desired (as you can see below, with my mom trying to "enjoy some fresh air" in Bavaria)…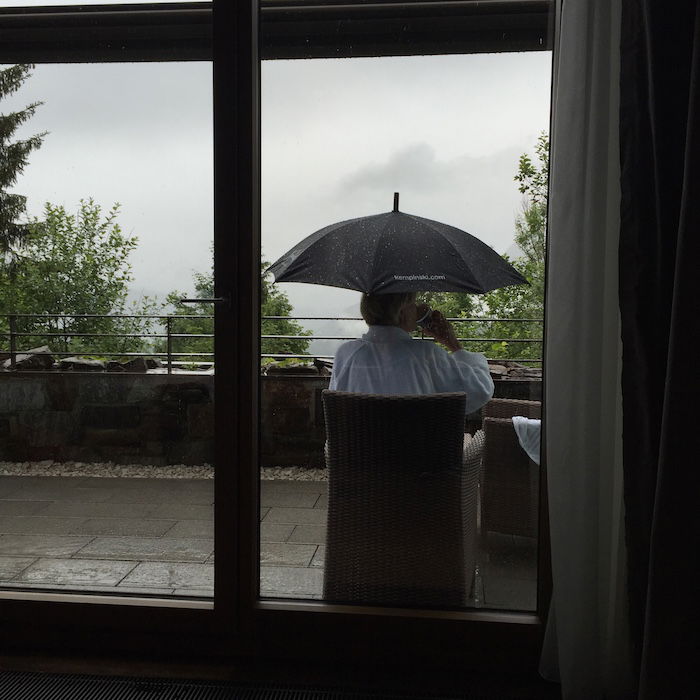 ---
Featured Stories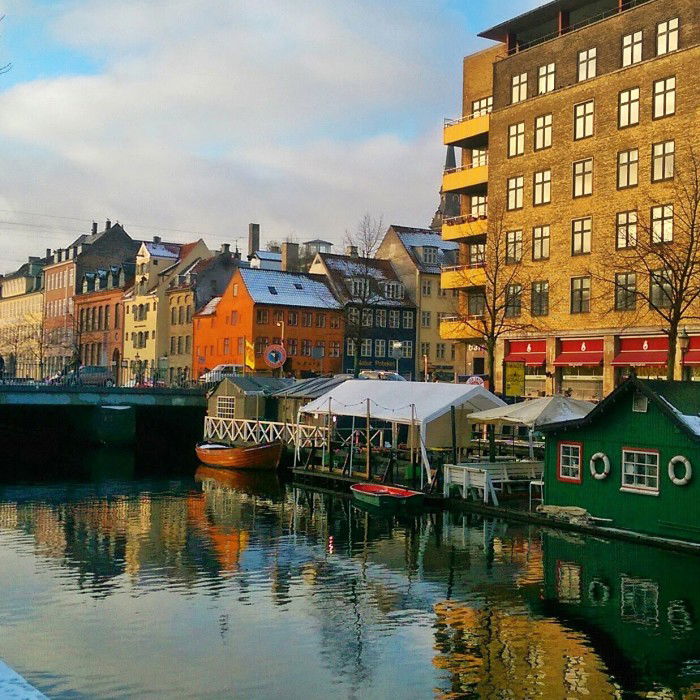 SkyMiles don't have the best reputation, but the relative value is certainly increasing, especially for awards to Europe. There are several great partner options for travel to Europe, which combined with the increased sign up bonus on the Delta American Express cards can make for a great deal.
---
Norway is an expensive country to visit, particularly in summer. However, there are some great promotions that can reduce your costs to a fraction of what you'd typically pay.
---
Having no-fee credit cards can help with your credit longterm, and I'm often asked which cards are best for those who want to avoid annual fees. These are my current favorites for those looking for a good "everyday" card.
---

TIPS: Earning Miles & Promos
Selecting My SPG Platinum 50 Night Benefit
Why You Might Not Want To Use The AmEx Premier Rewards Gold For International Purchases
Sheraton Free Weekends Promotion Terms Published
How To Stay In Norway This Summer for $80 Per Night
Earning Starpoints For Multiple Hotel Rooms Per Stay
Delta AmEx Cardholders: Free Shake Shack Today In New York
Why It's Time To Take Another Look At Citi Prestige & Premier Cards
Get Your KLM Stroopwaffels Stateside Next Weekend!
Free One Day Silvercar Rental With Promo Code (Minimum 2 Day Rental)
Best No Annual Fee Credit Cards For Everyday Spend
5,000 Bonus Hilton Points Per Stay Through July 6, 2015
La Compagnie Introduces MyCompagnie Frequent Flyer Program
Is A 100% Bonus On IHG Points A Good Deal?
Register To Earn 5x Points On Gas & Kohl's
$25 In Free Uber Credit For All Users – Act Fast!
TRICKS: Redeeming Miles
Redeeming American Miles On Hawaiian Will Get More Restrictive
We've Saved Clients $30,000 This Year With One Simple Phrase
AAdvantage Now Allows Routings From Europe To Australia Via Middle East
Which Delta Partner Has The Best Business Class To Europe?
American AAdvantage Increasing Award Costs For Select Peak Travel Dates
Taking Advantage Of JetBlue's New Member Bonus & Family Pooling
Has Etihad Stopped Making A380 First Class Apartment Awards Available?
TRAVEL With Ben (Lucky)
Do You Leave Your Luggage Unattended In Airline Lounges?
When Hotels Invent Their Own Geography
What's The Difference Between Airline Hard And Soft Products?
Should Hotel Suites Be Off-Limits To Kids?
My Most Major Minor First Class Annoyance
REVIEWS & Trip Reports
Review: Cathay Pacific Business Class A330-300 Male To Hong Kong
Review: Leeli Lounge Male Airport
Review: Park Hyatt Boat Transfer And Maldivian Dash 8 Kooddoo to Male
Review: Park Hyatt Maldives Resort Overview
NEWS & Updates
Kimpton's CEO Chimes In On Future Of Kimpton Karma Rewards
Do Emirates, Etihad, and Qatar Serve Alcohol During Ramadan?
Cathay Pacific's The Pier First Class Lounge Now Open
Tampa Airport Goes Above And Beyond To Make A Kid Smile
Nut Rage Executive May Soon Make Return to Korean Air
El Al Plane Has Engine Failure, Flies Another Five Hours To Save Money
After Winning Battle, Delta Cancels Seattle To Tokyo Haneda Flight
UAE Makes It Illegal To Swear In Text Messages
Americans Can Now Travel To Indonesia Visa Free
Airline Found Guilty Of Sexual Discrimination, CEO Says He Doesn't Give A Damn
United Pulling Out Of JFK, Moving P.S. Flights To Newark
Qatar Airways CEO Claims Airline Is Profitable (Hah!)
Korean Air Will Fly 747-8 To Frankfurt Instead Of London
Turkish Airlines Starting Atlanta To Istanbul Flight In May 2016
Timeline Of How United Stranded And SLOWLY Rescued Hundreds In Goose Bay Canada
Someone At Qatar Airways Is Getting Fired…
Qatar Airways Is VERY Confused About Their Fleet
Frontier Removes Departure Time From Boarding Passes… And That's A Good Thing
China Airlines Unveils New Star Trek-Themed Uniforms
United Strands Hundreds In Remote Goose Bay Canada For 20 Hours
This Is How NOT To Evacuate A Plane
I Experienced A Type Of Credit Card Fraud I Didn't Know Existed
---
Thanks as always for reading, and hope everyone has a great week!