Admittedly this is really geeky, so if you're not a big aviation geek, stop reading now.
The 2015 Paris Air Show is going on right now, which is one of the biggest aviation events in the world. It's one of the few air shows that the industry "big wigs" attend, and we often see some major aircraft orders come out of the event.
Per @jonostrower, Qatar Airways had an ad at the Paris Air Show. It shows a picture of Qatar Airways' new business class seat, and then says "a travel experience like no other." And then it specifically mentions the "787 Dreamliner."
Somebody's getting fired. #PAS15 pic.twitter.com/RjAcwOOsJd

— Jon Ostrower (@jonostrower) June 15, 2015
If you're a real aviation geek, you've probably already caught the obvious error here.
If you haven't:
It's especially curious the ad is specific to the 787, when Qatar Airways has the same business class product on their A350 and A380
It's even more interesting that it's a Boeing specific ad at a huge airshow in France, which is the home of Airbus (in a way it seems like Qatar Airways stabbing Airbus in the back, given that they operate both Airbus and Boeing planes, and have been thrilled with the performance of the Airbus fleet as of late)
So my guess is that this is probably actually more of a Boeing ad than a Qatar Airways ad, or else they wouldn't specifically mention the 787
Which brings us to the glaring error with this ad. The picture is clearly taken on a Qatar Airways A380. How do we know? Because in the picture there's clearly a window shade. One of the unique features of Qatar Airways' 787 is that it doesn't have window shades, but rather "dimmers." Furthermore, the windows are the shape of the A380 windows, and not the 787 windows.
For reference, here's the A380 business class cabin:

Qatar Airways A380 business class seat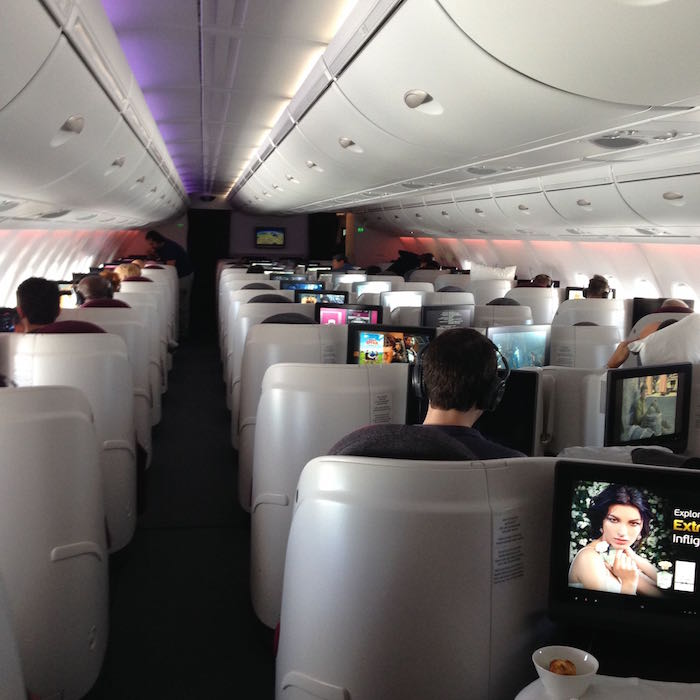 Qatar Airways A380 business class cabin
While here's the 787 business class cabin: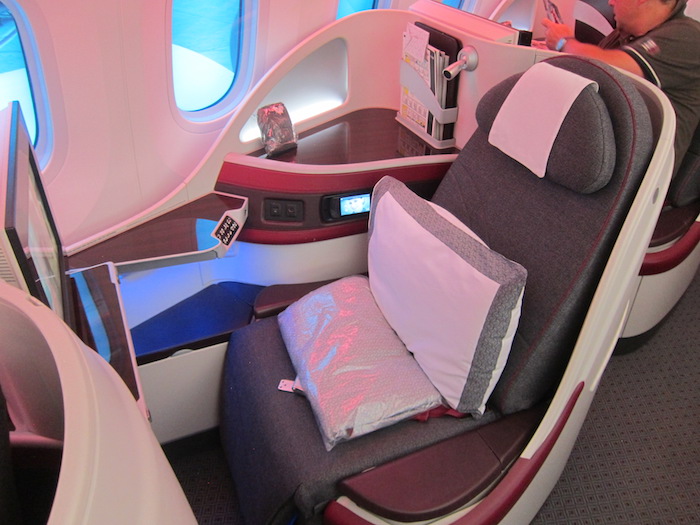 Qatar Airways 787 business class seat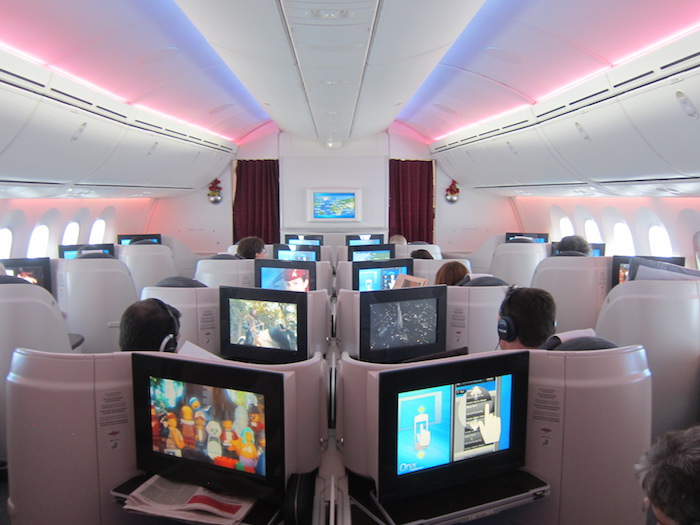 Qatar Airways 787 business class cabin
Bottom line
This is totally minor, and chances are only a handful of people would naturally notice. That being said:
Qatar Airways' CEO, Akbar Al Baker, is the most detail oriented person in the airline industry, so I'd be willing to bet he would notice right away if he saw it
The windows are the one thing that differentiates the 787 business class from the A350/A380 business class, so you'd think they'd get that one detail right, if they're going to make the ad Boeing specific
Methinks some ad agency is going to get fired here.
So this is the true test to see if you're an aviation geek or not — did you notice the error right away?