China Airlines is trying to reinvent themselves, and so far they're doing a great job. They've introduced new Boeing 777-300ERs, which look gorgeous, and provide a much needed refresh to their longhaul product.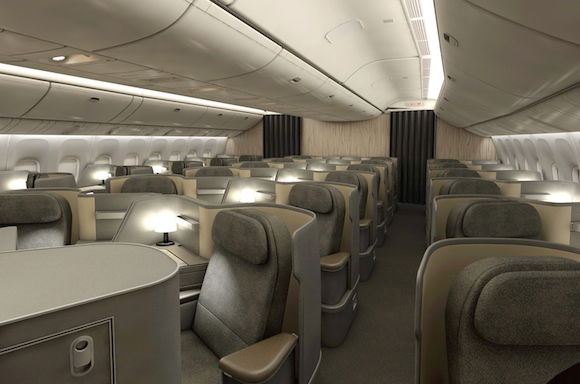 In an effort to further modernize their product, they're also introducing new uniforms for their front-line staff. And rather than creating uniforms relevant to this era, they're thinking way ahead, and introducing Star Trek themed ones.
And they've chosen a music video to unveil the new product. Regrettably (and I'm going to assume something is lost in translation here), the band's name is "Men Envy Children." Here's the video:
The video isn't much more logical than the band's name:
Why would China Airlines use their old 747 business class product to showcase their new uniforms, rather than their stunning new 777-300ER product?
Does anyone understand what's going on in the video? Is the guy hitting on the flight attendant, or the non-flight attendant? Or is there some saucy soap opera-style action going on here?
If China Airlines has soft serve on a cone onboard, I'm totally flying with them
In case the official "Men Envy Children" video didn't do it for you, China Airlines also did a public dance with the new uniforms, with the same background music:
Man, those are some of the most impressive on demand smiles I've ever seen!