One of the tips I always give people new to this hobby is to never leave points on the table. In other words, use a credit card whenever possible, or when you take a flight, credit those miles to some frequent flyer program, even if you don't think you'll get much value out of it. Some points are better than none, and you never know when you'll be able to use those points (I certainly could have used some Etihad Guest miles last December, which I totally left on the table).
Which brings me to JetBlue's frequent flyer program, TrueBlue. My parents fly JetBlue between Florida and New York maybe once a year at most. And they typically book those flights without consulting me, so not much thought goes into earning points for those flights.
As it turns out, they weren't actually members of JetBlue's TrueBlue program.
As I first wrote about in April, JetBlue ran an incredible promotion for new TrueBlue members this spring, whereby they offered 7,000 bonus points after a new member's first flight.

JetBlue has a revenue based program, and points can be redeemed for roughly 1.5 cents each towards the cost of a ticket.
Since my parents had never been TrueBlue members before, I registered them for accounts, so they recently each earned ~8,500 TrueBlue points for their one-way ticket from Tampa to New York.

Keep in mind JetBlue also allows family pooling of points, so they can redeem those ~17,000 points towards a single ticket.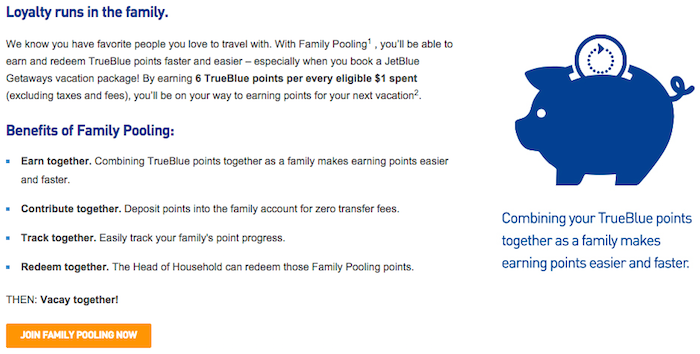 That's more than enough for a roundtrip ticket between Tampa and New York in the future.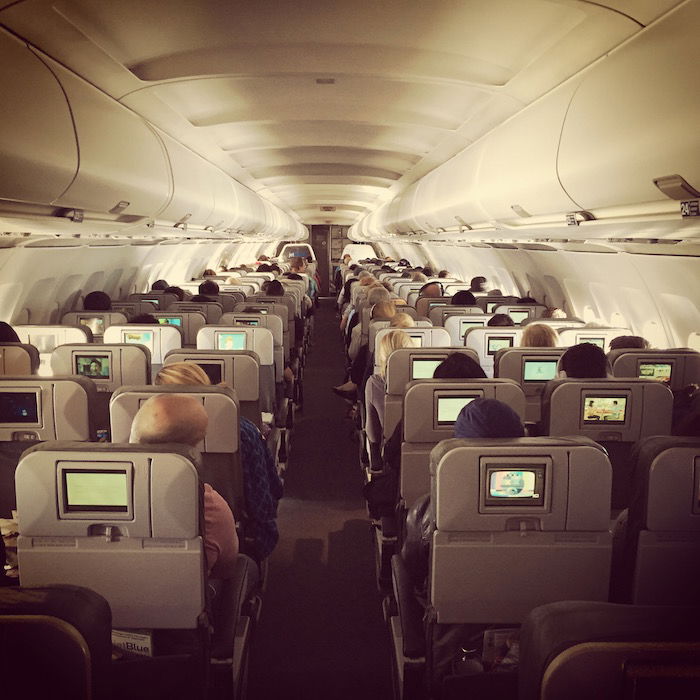 And while it kills me to admit this, I actually also only joined TrueBlue during this promotion. I've only flown JetBlue a handful of times in my life, so never bothered signing up for an account (against my own advice).
Combined, my parents and I now have well over 25,000 TrueBlue points, after just three one-way tickets.
I love when promotions work out like that, as it's the first time in quite a while I've been excited about a revenue based frequent flyer program. And I think the promotion was sort of brilliant, since going forward I'll actually go out of my way to book my parents on JetBlue, thanks to the family pooling program, not to mention the fact that the offer a pretty unbeatable experience for domestic flying.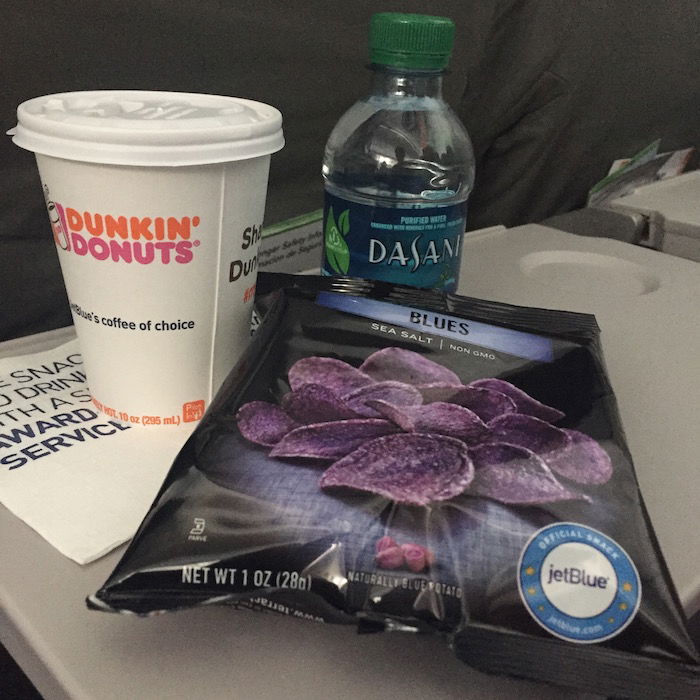 Did anyone else take advantage of JetBlue's 7,500 point bonus for new members?