Oh man, oh man, oh man. Akbar, Akbar, Akbar… Your Excellency, Your Excellency, Your Excellency…
The US and Gulf carriers are in a big spat over Open Skies. The US carriers claim that the Gulf carriers aren't competing fairly due to their government subsidies, while the Gulf carriers sit by and laugh, while Delta's CEO continues to stick his foot in his mouth.
Qatar Airways' CEO, Akbar Al Baker, is known for dishing shade on the daily as if he's on the season reunion of the Real Housewives of Atlanta. I mean, he's sort of as ridiculous as this (NSFW), except every day:
But now Al Baker is making a claim which he really shouldn't be making, because it's not even in his best interest to do so. Per arabianbusiness.com:
Qatar Airways made an annual profit of $103 million in its last financial year, the airline's CEO revealed on Monday.

Speaking at the Paris Air Show, Akbar Al Baker told the Wall Street Journal, "We are not afraid to [publish earnings] we are a private company. But I can tell you our last year profit for the financial year was $103 million."

However, Al Baker didn't reveal the company's revenues during its financial year, which runs from April to March.

Speaking earlier this year at Arabian Travel Market, Al Baker said the slow delivery its Airbus A380 and Boeing 787 Dreamliner aircrafts affected its most recent profit earnings.
Oy! Now here's the problem with this:
Al Baker has proudly in the past proclaimed that Qatar Airways is losing money. Why proudly, you ask? Because he explains the airline isn't intended to be (financially) profitable right now, but rather is intended to help build the infrastructure of Qatar, which is a different type of motivation.
Al Baker always tells Delta they should learn to "compete." If he's going to start framing Qatar Airways as a for-profit airline, is he admitting that he's only a sixth as successful as Delta? Because they turned a $650+ million profit last year.
That doesn't even begin to account for how grossly inaccurate his statement is. As Al Baker always claims, the airline isn't government subsidized, but rather the government has an equity stake in the airline. Since the government of Qatar and the airline are one in the same, yes, maybe they did make a profit of $103 million… if you don't account for the cost of planes… or the airport… or fuel… or the Krug in the Al Mourjan Lounge. 😉
Al Baker is totally shooting himself in the foot by pandering to the US lobbying groups here. He's claiming the airline is profitable, and now they want proof, which seems reasonable enough.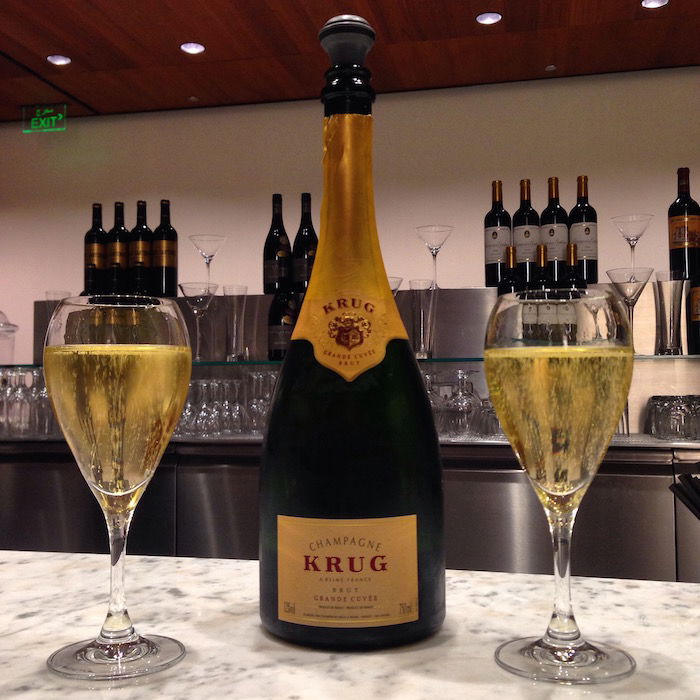 Bottom line
Industry analysts I've spoken with agree almost across the board that it's conceivable that Emirates could be profitable, while Etihad and Qatar are without a doubt bleeding money. It's a bit odd of Al Baker to make the claim that Qatar Airways is profitable, and not just because it's almost certainly inaccurate.
In my opinion Al Baker should proudly stick to his guns, as he has done before. For someone as proud as Al Baker, "no, of course we're not profitable, why would we be?" is a much more confident stance than "we make a sixth of the money Delta does… they should learn to compete!" 😉