I've written extensively about the Korean Air "nut rage" incident, which happened last December on a Korean Air A380 flight from New York JFK to Seoul Incheon. During this incident, a Korean Air executive demanded the plane be turned around because she wasn't pleased with the way she was served macadamia nuts.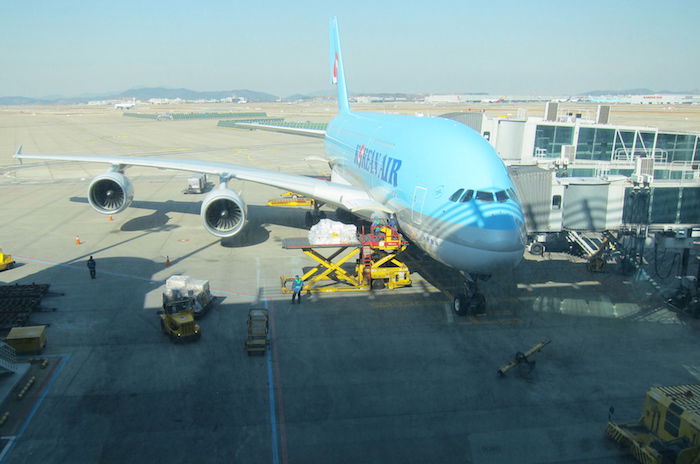 For those of you not familiar with the saga, see my previous posts on the subject:
Oh man, this story has been a complete roller coaster when it comes to victories for the middle class. First this was a story of the wealthy families which run the Korean business world, then it made a turn for the better, thanks to the outrage among the middle class. Heather Cho got fired, arrested, and most importantly, was publicly shamed.
So this seemed like a victory for the middle class, until her prison sentence was suspended. And unfortunately that might not even be the end of it, as her father is signaling that she may soon return to Korean Air.
Via The Korean Herald:
Hanjin Group and Korean Air chairman Cho Yang-ho has hinted at the possibility of his daughter Heather Cho making a comeback to the company, nearly six months after the former female Korean Air executive resigned from all posts over the so-called "nut rage" case.

Meeting reporters in Paris early this week, the family-run conglomerate chairman said that he will focus on developing his children's expertise as a step to succession.

The senior Cho has three children including Heather Cho, who was set free in May after nearly five months in prison due to an appeals court's suspension of the sentence she was given for obstructing the airline's safety during a row over the way she had been served macadamia nuts.

"I won't blindly hand over (the company) to the next generation. They should show their ability to inherit. The three all have their own expertise so I will focus on utilizing the specialties," the chairman said while at Paris-Le Bourget Airport to attend the Paris Air Show.
I can't say I'm surprised, but bleh. So much for that happy ending! Now I'm curious to see in which role she returns to the company.
(Tip of the hat to mangoceviche)