At the beginning of the year I wrote about the battle going on between Delta, American, and Hawaiian, over a slot at Tokyo's Haneda Airport.
Delta had been granted a slot to operate a Seattle to Tokyo Haneda flight, though they weren't using it within the spirit it was issued. The route has highly seasonable demand, so in winter Delta operated the flight only 11 times, which was the minimum number of frequencies required to keep the route.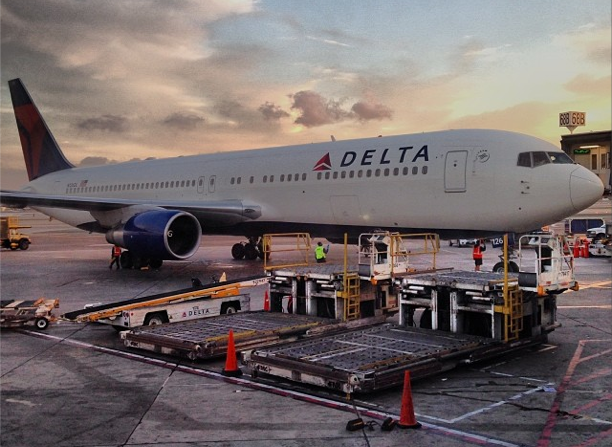 American and Hawaiian complained, and urged the DOT to take away Delta's Tokyo Haneda slot.

In late March the Department of Transportation issued their ruling regarding Delta's Tokyo Haneda slot. They said that Delta could keep their Seattle to Tokyo Haneda slot, though only if they operated it daily on a year-round basis. They added a further clause, whereby Delta refusing to operate the flight on more than two days in a seven day period would lead to their immediate loss of route authority.
After the DOT's ruling, Delta issued the following statement, thanking the DOT for their ruling, and indicating that they planned to continue the service:
"Delta thanks the U.S. Department of Transportation for its tentative decision to allow the airline to continue its service between Seattle and Haneda Airport in Tokyo. After an extensive review, the DOT concluded that Delta's Seattle-Haneda service provides the best public use of the available slot pair between the U.S. and Haneda Airport. Earlier this month, Delta resumed its nonstop service betweenSeattle and Haneda after a temporary seasonal suspension. Delta will operate year-round, nonstop flights between Seattle and Haneda as we continue to grow Delta's international gateway at Seattle-Tacoma International Airport."
After that big battle you'd think Delta would take their Haneda slot and run with it. Well, you'd be wrong. Delta has announced that they'll be discontinuing service between Seattle and Tokyo Haneda as of October 1, 2015, and therefore American will get that slot for Los Angeles to Tokyo Haneda service instead. Here's the letter Delta sent to the DOT:
We appreciate the Department's decision in Order 2015-6-14 to allow the Seattle-Haneda slot to remain with Delta. Delta has worked hard to develop Seattle-Haneda service under the difficult operating conditions imposed by the U.S.-Japan bilateral agreement, and we have relied on dormancy rights to adjust our services in response to seasonal market conditions. However, we understand the Department in Order 2015-6-14 to be recommending that carriers return Haneda slots to DOT if operating them on a year-round, daily basis is not commercially feasible.

We have determined that it is not commercially feasible to operate the slots allocated to Delta for Seattle-Haneda service on a consistent daily basis year-round because: (i) demand for Seattle-Haneda service is highly variable, peaking in the summer and declining in the winter; and (ii) Delta lacks a Japan airline partner to provide connectivity beyond Haneda to points in Japan and other countries in Asia. While Delta would prefer to continue to develop Seattle-Haneda service in competition with the American/JAL and United/ANA alliances at Haneda, Delta will follow DOT's guidance in Order 2015-6-14 and return the slots to DOT.

In order to provide a smooth transition and avoid disruption to currently booked passengers, Delta plans to operate Seattle-Haneda service under the terms of the Order through September 30, 2015, when our last eastbound flight will depart Haneda for Seattle. We will then return the slots to the Department for reallocation effective October 1, 2015. Due to currently booked loads, it is not possible to re-accommodate passengers who are booked on flights before that date. In addition, we will dismiss the pending D.C. Circuit litigation, which is currently subject to an abeyance order.

Every U.S. carrier serving Japan will now have one pair of Haneda slots. Delta remains strongly opposed to any further changes to the Haneda operating rules unless and until Japan is willing to open the airport under normal open skies terms and allow Delta to relocate its Tokyo hub operation to the preferred airport. Any incremental or phased deal effective before then would be harmful and unfair to Delta as a Narita hub operator. Accordingly, we urge the U.S. government to aggressively pursue a full opening of Haneda to allow fair and equal access by U.S. carriers and their customers.
Now you can't help but wonder if American actually wants to operate a Los Angeles to Tokyo Haneda flight, or if they simply wanted to take it away from Delta:
Los Angeles to Tokyo Haneda is already served by ANA and Delta, and Los Angeles to Tokyo Narita is already served by American and their joint venture partner Japan Airlines.
In terms of connecting traffic, American has a significant advantage flying into Tokyo Narita, given their oneworld and joint venture partner Japan Airlines has a huge hub there, so that route is much easier to sustain.
American tried flying from New York to Tokyo Haneda years ago, and couldn't make the route work. That route had even less competition. What makes them think that the already saturated Los Angeles to Tokyo market will somehow be better?
Until Tokyo Haneda opens up more desirable slots for longhaul flights, the whole Haneda frenzy has turned into a bit of a flop, given the lack of connecting traffic and unfavorable arrival/departure times.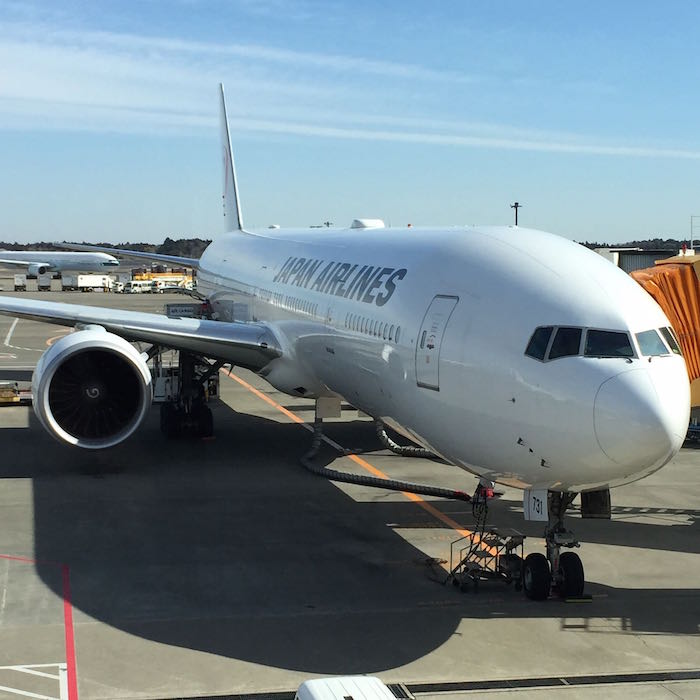 I guess we'll see if American actually wanted that Haneda slot, or if they just didn't want Delta to have it on their terms. Something tells me American's ideal outcome was Delta having to (unprofitably) operate the flight daily, even in winter. But given American's joint venture with Japan Airlines, maybe they'll throw a 787 on the route eventually and be able to make that work.
What do you think — will American actually launch Los Angeles to Tokyo Haneda service, or did they just not want Delta to have the route on their terms?