It's an old Southern California adage that the name "Beverly Hills" carries such cachet that pretty much any nearby real estate listing will claim to be located in "Beverly Hills-adjacent."
As the very 1980's allure of Beverly Hills has faded and Los Angeles as a whole has become more cohesive, I've found no one really says "Beverly Hills-adjacent" anymore, though I've noticed a few hotels just outside the city limits will attach to the Beverly Hills label, for obvious reasons.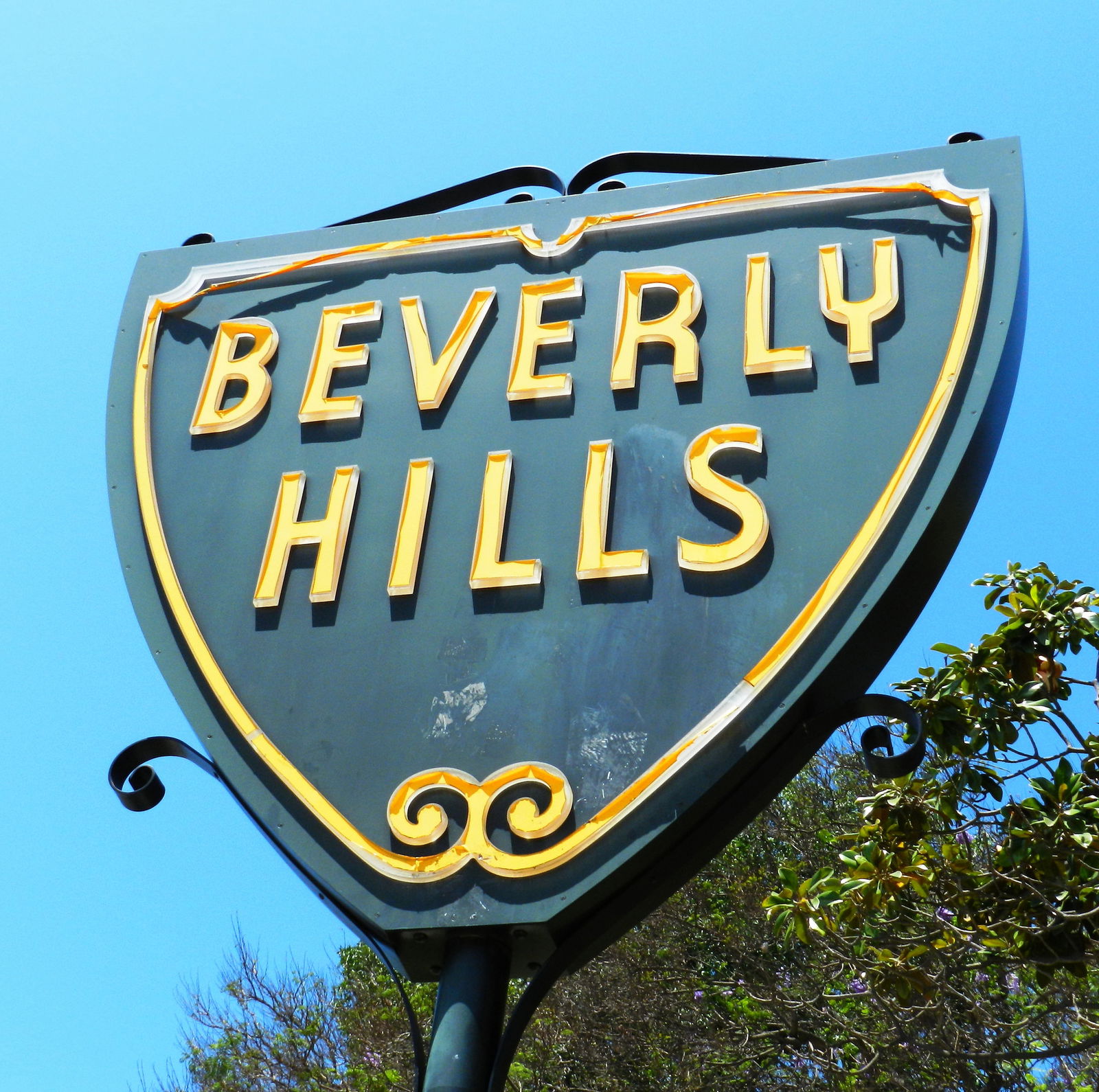 The Four Seasons Los Angeles at Beverly Hills, the SLS Beverly Hills and the Mr. C Hotel Beverly Hills, for instance, are all technically located in the City of Los Angeles, although in each case within a block of the Beverly Hills city limit. So while it's a bit of a stretch, it's not an outrageous one by any means.
However, I searched for hotels in L.A. next week for a friend and encountered the "W Los Angeles – West Beverly Hills," which I'd never seen before. The hotel website even advertises itself as a "newly renovated Beverly Hills hotel."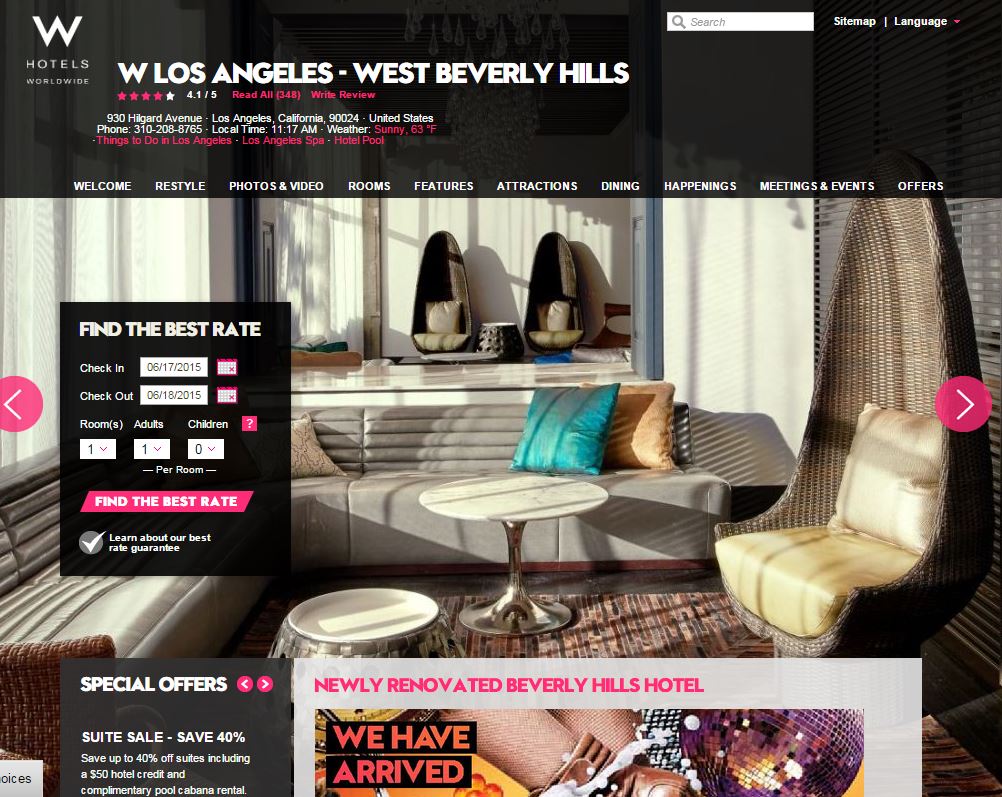 This is, of course, the former W Los Angeles – Westwood. Located in the heart of Westwood, which is a community with a very strong identity. Literally across the street from UCLA. You really couldn't ask for an easier identifier than "Westwood."
In fact, I guarantee you if you call the front desk of the W Los Angeles – West Beverly Hills and you ask them where they're located, they'll answer without hesitation, "oh, in Westwood."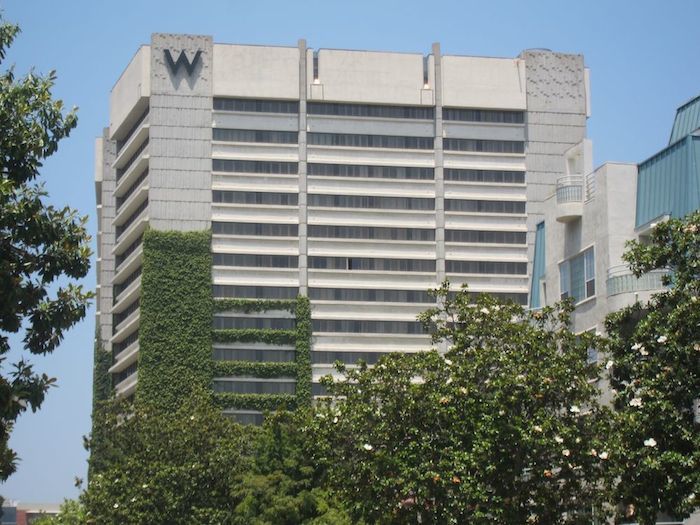 Now, West Beverly Hills simply isn't a thing, unless you live in the fictional Beverly Hills, 90210 universe where Brandon and Brenda and Dylan and Donna and Kelly and Andrea and David Silver all attended "West Beverly Hills High School" because the producers couldn't get legal clearance to use the name of the actual Beverly Hills High School.
(Ben was literally 6 months old when the show premiered and I feel positively ancient right now typing that.)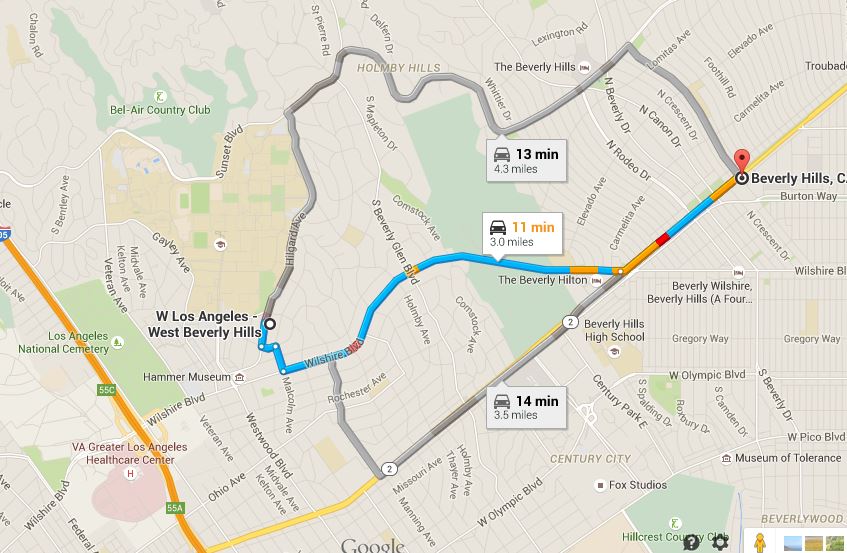 But if you go to the hotel's website, you might be convinced otherwise, given that the hotel has created a whole history of "West Beverly Hills."

Similarly, the Westin Georgetown, Washington D.C. and the Washington Marriott Georgetown are located squarely in the West End neighborhood of Washington, D.C., but both hotels pretend otherwise. In fact, the Westin won't shut up about being "in Georgetown," for instance:
This hotel in Georgetown offers 10 meeting spaces, with the largest just under 3,400 square feet. Stay connected with wireless internet, available in all rooms for a fee. Redefine your standards with the exquisite event space in our Georgetown hotel. Any Washington D.C meeting is perfectly planned by our experienced staff. With our central Georgetown location, our hotel is the ideal place for your dream Georgetown wedding.
(Bolding mine.)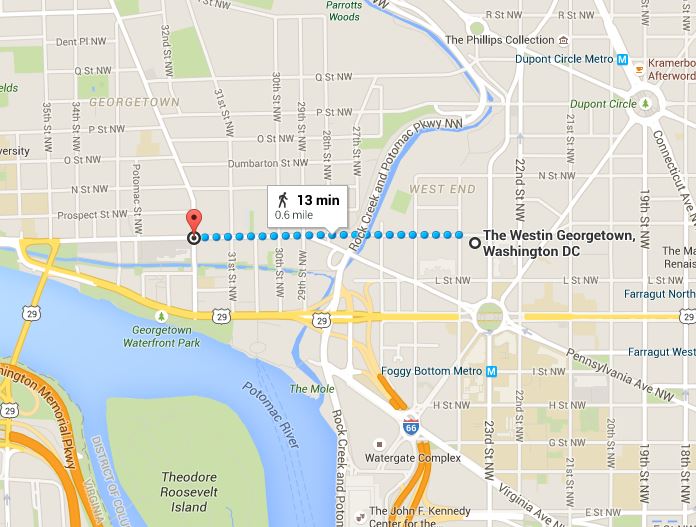 In fact, it's a solid 13-minute walk to "central Georgetown." If you've ever walked around in Washington in the summer before, you'll remember that walk isn't a pleasant one, unless you enjoy the pit-stain look.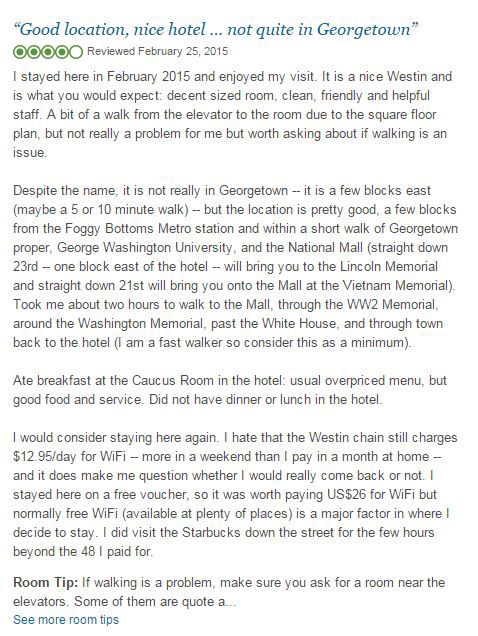 Next door to the Westin Georgetown is the Ritz-Carlton Washington, D.C., which doesn't pretend to be in Georgetown because there's another Ritz-Carlton (the Ritz-Carlton Georgetown, naturally) which is legitimately in the coveted neighborhood.
Further kudos (I guess?) go to the Fairmont Washington, D.C. and the Park Hyatt Washington, which are also adjacent to the Westin Georgetown but which seem to acknowledge their location with honesty.
Even more hilariously, the Westin in the National Harbor development in Prince Georges County, Maryland is branded the "Westin Washington National Harbor." Pity the poor soul who books it thinking they'll end up anywhere near the city's sights (which are, in fact, a solid 25-minute drive without traffic).
Should Hotels Be Honest About Their Location?
Obviously, we come to expect a bit of leeway with marketing, but do hotels owe an obligation to be truthful about their geography?
I know Los Angeles and Washington, D.C. quite well, so to me the W Los Angeles – West Beverly Hills and the Westin Georgetown, Washington D.C. are more amusing to me than confusing.
But I'd think for most people unfamiliar with a city and booking a hotel, you'd have to rely on the hotel's representations as to its location. Perhaps "Beverly Hills" and "Georgetown" have greater international name recognition than "Westwood" and "West End," but does that give hotels the right to pretend to be in those neighborhoods to snag unsuspecting visitors?
As ridiculous as it is for a hotel at 22nd and M Streets NW to claim it's in Georgetown, at least the duped visitor can walk twenty minutes and end up where he or she intended to be. I feel bad for the guest of the W Los Angeles – West Beverly Hills who thinks he or she is within walking distance, or anything less than a 20-minute drive, from Rodeo Drive (much less the guest who believes that "West Beverly Hills" is an actual place).
Though "truth in advertising" isn't the rule in every industry in the United States, it's the reason cheap chocolate-flavored cookies are labeled "chocolaty" and imitation crab is called "krab" (since it's illegal to call not-chocolate, "chocolate" and not-crab, "crab").
Should truth in advertising apply to hotel geography, too?
Have you ever encountered a particularly egregious example of "hotel geography" that's either confused or amused you? Do you think these hotels are simply engaging in brilliant marketing, or questionable ethics?