My friend Mike recently shared some of his more unique travel experiences, including an SPG Moments event for two tickets in the SPG Suite at a Paul McCartney concert, as well as his experience using the AmEx Platinum concierge at Jules Verne, the restaurant in the Eiffel Tower.
Today he's back to share an interesting experience he had traveling with his family in Ireland, whereby he stayed at a Starwood property which apparently has an undisclosed "no kids" policy.
---
As Travis has noted here on the blog, traveling with kids means dealing with a new set of challenges and is a much different experience.
With our two and four year-old in tow, my wife and I have very different expectations and priorities about where we stay, what we do and where we go. Fortunately, points and miles help us fulfill our goal of doing at least one family trip and one parents trip per year.
After our family trip to New Zealand and Australia last year, we learned the hard way that too much travel for the little ones can induce a physical response. Let's just say I was less than excited about the free breakfast for having Hilton Gold status when I was wearing it 10 or 15 minutes after my oldest daughter ate it.
We learned other lessons on that trip, including the fact we need more space and it's smart to have an extra set of hands. So, on our recent trip to Ireland, we invited our great babysitter along and we stayed at a rental house instead of looking for hotels and B&Bs.
Our final night of the trip, however, we needed to be a bit closer to Dublin. So, we decided to stay at the Sheraton Athlone, which is about an hour and 20 minutes from the airport.
A free night was only 3,000 points per night (although it now prices at 17,500 Marriott points) and since we needed two rooms, it sounded like a great value. But the more I looked at the room options, the more I thought we might want to pay cash for one room because their 937 square foot penthouse suites were reasonably priced at 229EUR.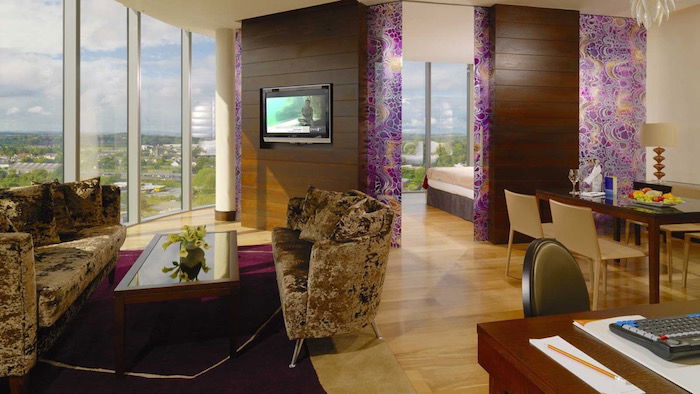 The suite would give us room to spread out a bit, an actual table to eat dinner and great views of the area. I was sold on the idea and booked the penthouse for cash and a standard room on points.
Everything went well with the drive, which included a stop at the Cliffs of Moher.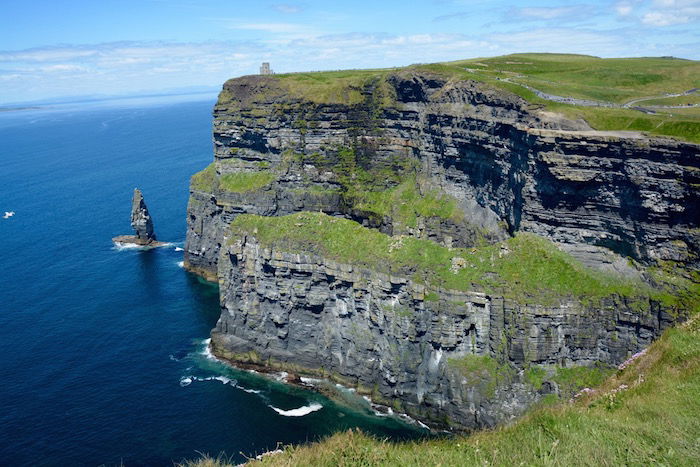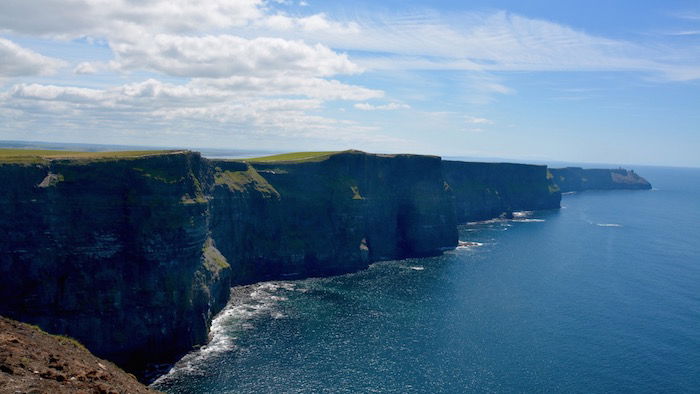 When we finally made it to Athlone we were ready to get to our rooms and relax a bit. Unfortunately, that's where we hit a major roadblock. With the 5 of us standing there waiting for room keys, the desk agent suddenly had a surprised look on her face and went to talk to the duty manager.
When she came back, she informed us the hotel has a policy that children cannot stay in the tower portion of the hotel and that's where the suite we booked is located. The best she could do was a family room (marginally bigger than a standard room) and they were going to have to move us.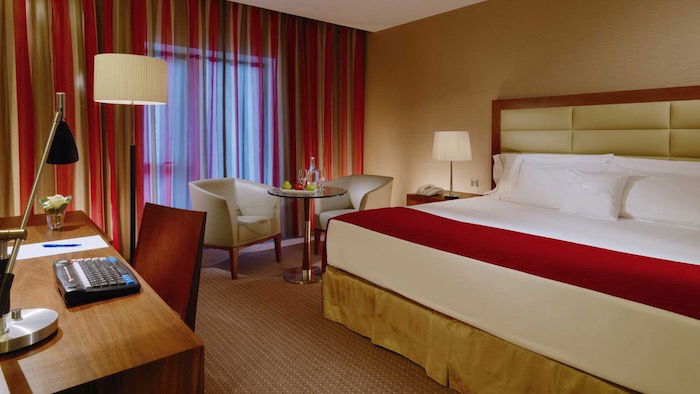 Both the desk agent and the duty manager told us this was a long-standing hotel policy but neither of them could explain why. At one point, they tried suggesting it was safer to have children on lower numbered floors. But that excuse was bogus as soon as I realized the hotel was hosting a group of 80 year-olds. I can assure you my kids could descend from the 12th floor much faster than many from that group.
It was pretty clear they wanted to confine all kids to one section of the hotel to make sure they didn't disrupt anyone's stay. I can understand that mentality but I dislike the assumption that all kids are bad and disruptive. Most times, the kids aren't the real problem when they are being disruptive. Instead, it's the parents who aren't prepared, indifferent, etc.
As someone who used an extra 100K American miles to make sure the adults outnumbered the kids, I can assure you we care very much that our little ones don't disturb others or ruin their trip.
The hotel didn't make any effort to adjust the rate for the downgraded room, so I made sure to point that out and they pulled a new rate that was 100 euros less and included breakfast. The problem was, breakfast only started at 7am and was too late for us to make any use of it.
Once we were finally in the family room, it was clear the "family" categorization probably had more to do with it being at the end of the hall than any of the features of the room. And being at the end of the hall meant the Wi-Fi signal was so weak we could only connect when standing within 5 feet of the door.
Thankfully that was enough of a connection to tweet to @SPGAssist and explain this was a very family unfriendly policy. A few direct messages later and the same duty manager appeared at our door explaining it wasn't their fault because we didn't disclose we had kids. He also tried to convince me the rooms weren't very different than the suite we booked. I'll let you be the judge of that by taking a look at the images the hotel provides online (pictured above).
I kindly explained to him that was an unacceptable answer and if the number of children in a room was so critical, you'd think SPG would include it in their iOS app. As you can see, it only has room to indicate how many adults are in a room. The hotel also has an opportunity to post on the room description for the Penthouse Suite that there are no children allowed – they didn't.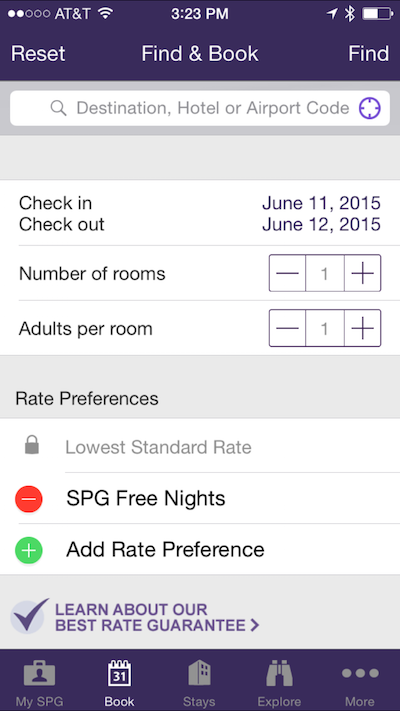 Ultimately, I told the duty manager that I understand it isn't his fault the hotel has a dumb policy. But, I wanted to make enough of a point about it that they consider changing the policy or become much more transparent about it so other families aren't disappointed the way we were.
I also asked that our paid room be changed to a points stay because I had no interest in paying 120 euro for the room if 3,000 SPG points were an option. Making this change was another fiasco but after 30 minutes with the desk agent and an SPG phone operator, we were sorted out.
The real problem boiled down to a lack of communication and I think that might have been a trend at the hotel. Apparently at the overnight shift change, someone told the front desk staff we were leaving at 5am. So, when they hadn't heard from us at 5:15am, our phone rang.
The thing is, we never said anything about 5am and we had our alarms set for 5:45am. By then, I couldn't help but laugh at how the hotel's attempt to help only led to another service failure.
In the end, we checked out without incident and made it to our flight. And that was what we really needed from a hotel on our final night. I just can't help but think the stay would have been much more successful without the silly no kids policy and the opportunity to stay in the room we originally booked.