Many airlines invest hundreds of millions of dollars in improving their premium cabin products. This comes both in the form of hard and soft product improvements.
New first class seats can often cost a quarter million dollars each, not to mention the marginal cost of operating them, given that they typically take up more real estate than old first class seats. And soft product improvements aren't cheap either, when you factor in how many first class seats many airlines operate in a given day.
That's why it sort of kills me when airlines mess up aspects of the premium cabin experience which they could easily improve for free. Literally, free.
Let me give two examples, based on my flights from Los Angeles to New York to Frankfurt over the past week.
I flew from Los Angeles to New York on the 5PM American flight, which lands in New York at around 1:30AM. That's sort of a late flight, though I like it since it's not quite a redeye, but also allows me to spend most of my day on the ground in LA.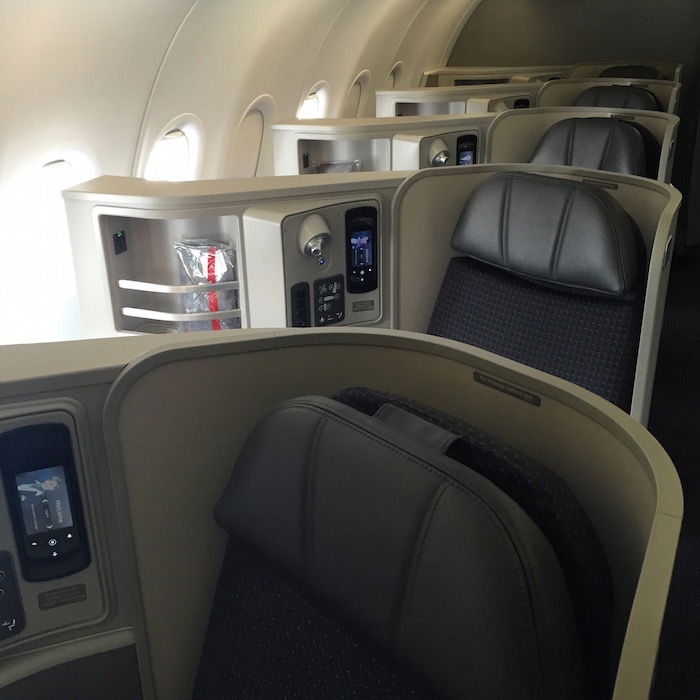 The flight time was less than five hours. I had dinner aboard, and then managed to get some shuteye, starting with about three hours left to New York. You've gotta love American's fully flat first class seats, after all.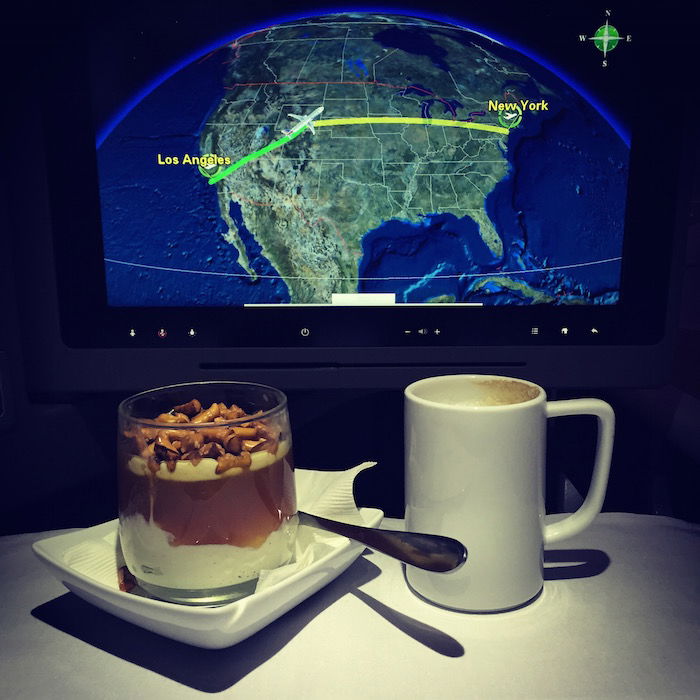 A full 75 minutes before landing the cabin lights were turned all the way up, and the flight attendant makes a drawn out announcement over the PA (as loud as she possibly could) about how they're about to collect the Bose headphones. Then about five minutes later she turned the lights all the way down again.
Even with eyeshades and earplugs, I woke up, and I couldn't easily fall back asleep. It just blows my mind that something like that had to be done 75 minutes before landing, as opposed to at the top of descent. That's true both for the people who were trying to watch movies, as well as the people who were trying to sleep.
Fast forward to the New York to Frankfurt flight on Singapore Airlines. The flight was 7hr10min. I went to bed with about five hours to go to Frankfurt, and told the crew I didn't want breakfast.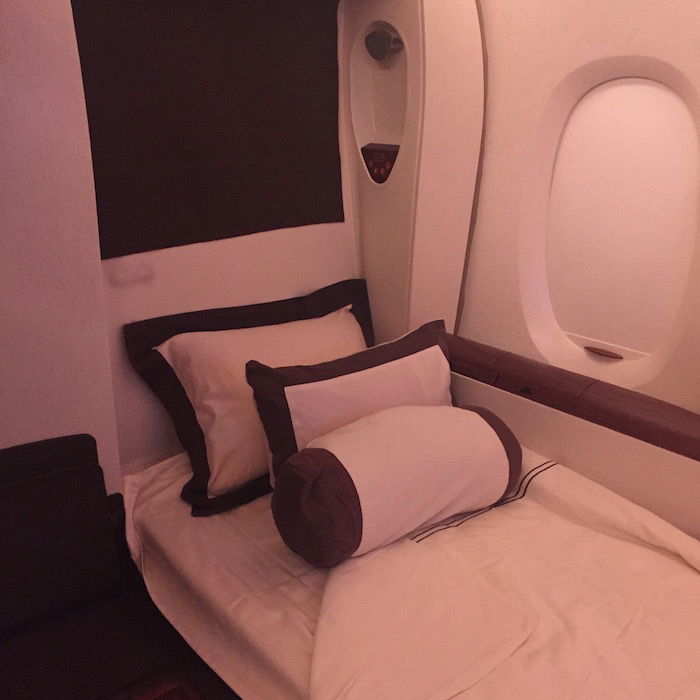 90 minutes before landing I stumbled to the bathroom half asleep to tinkle. And I guess the crew was too attentive (in a way) for their own good, since when I returned to my seat two minutes later, it was in the full upright position with all the bedding gone, and my window shades were drawn all the way up.
The Singapore Suites seat is one which actually "folds over" to turn into a bed, so you can't easily turn it back into a bed. When I was seated the crew asked if I wanted breakfast. I said "nope," and then kind of looked at them to see if they caught onto the fact that I wasn't thrilled with them undoing my bed so early (though I guess it still wasn't as bad as that time I flew China Southern from Guangzhou to Tokyo Narita…).
Bottom line
I'm not meaning to whine, but rather point out a really easy area of improvement for airlines in premium cabins. The single greatest thing an airline can offer in a premium cabin is the ability to get rest. And while flat beds, pajamas, etc., all help with that goal, it's sad when the simple things are overlooked.
I get that crews have a "checklist" to go through before landing, but it would be great if they did it on a more agreeable schedule, as opposed to whenever it's convenient for them.
Am I the only one who feels this way?