Hello from Colombo! I just finished taking two back-to-back redeyes on Swiss and Air India, and it has been an interesting couple of days, to put it mildly. On the plus side, I'm happy to have made it here more or less on schedule. There was limited visibility in Delhi and we were circling for a while, and I was concerned we'd have to divert, which would have thrown off my whole trip. Fortunately everything worked out okay, and I'm looking forward to reviewing lots of great airline products in the coming week.
In terms of points & travel this week, we learned that Norwegian will introduce a modified premium economy, Turkish is ordering A350s, the UAE introducing a new hotel tax, and more.
With that out of the way, here's a recap of this week on the blog:
Featured Stories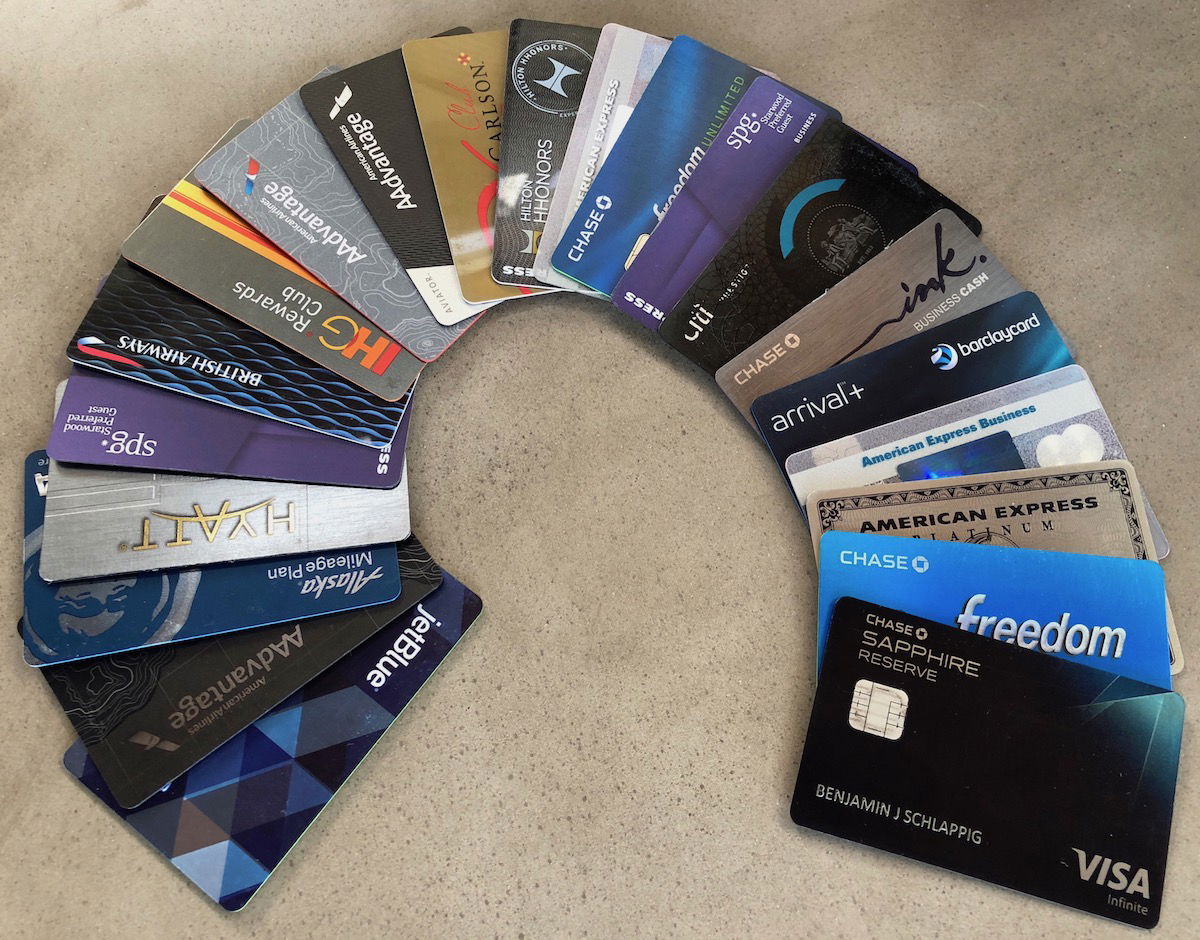 It has been over six months since I've shared my credit card inventory, so I figured it's time for an update, as we start the new year. At the moment I have four more cards than I had about six months ago, though fewer cards than I had prior to that — I'm starting 2018 with 21 credit cards.
With that out of the way, first I'll share a brief intro regarding how applying for credit cards impacts your credit score, then I'll talk a bit about why I get certain cards, and then I'll share the cards I have open.
---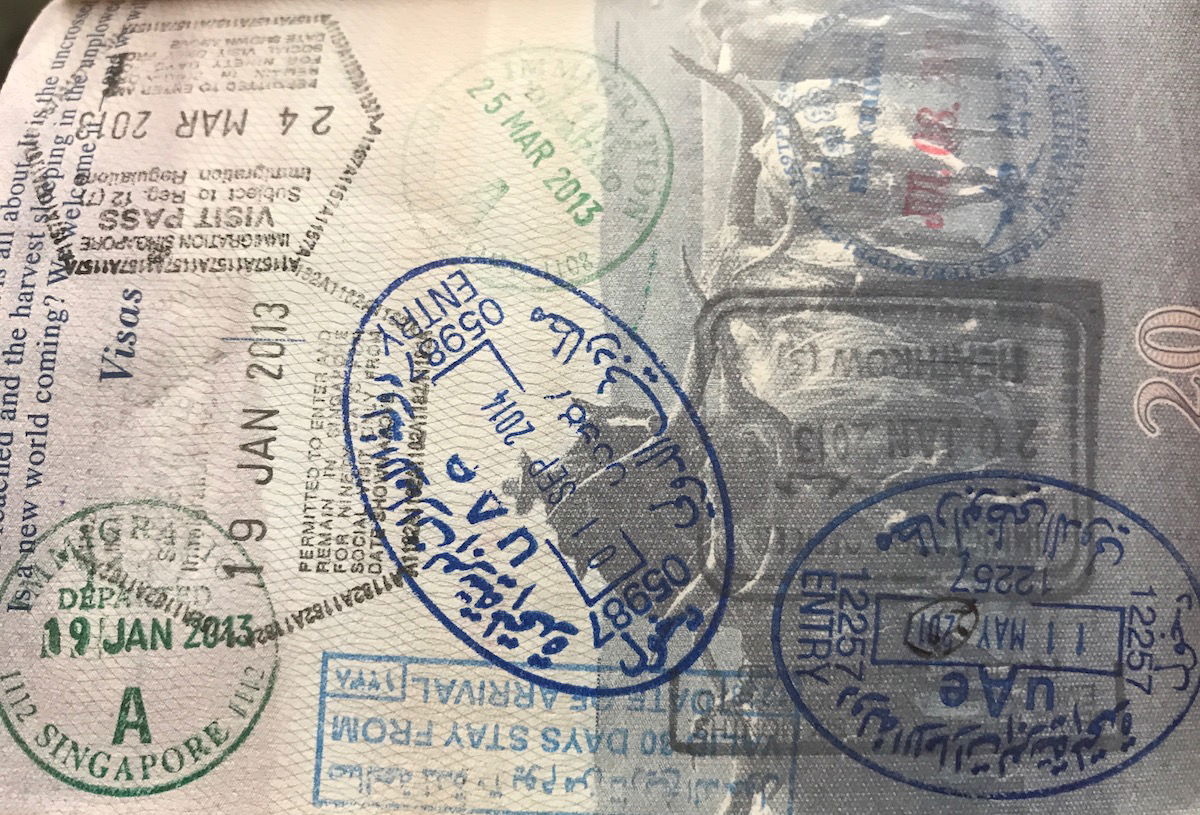 As the year comes to a close, I thought it would be fun to look back at the past year on the blog, and highlight the most popular posts. While this site gets a lot of traffic, I spend a surprisingly limited amount of time focused on analytics. Sure, I try to do basic things that are good for SEO, but if you asked me how much traffic the site got in a particular month, I'd have to check the Google Analytics page.
The reason I don't focus much on this stuff is because I prefer to focus on writing, and in particular focus on writing about what I enjoy. I write 60+ posts per week, week after week, and I'd be burned out by now if I weren't writing about the things that I enjoy.
---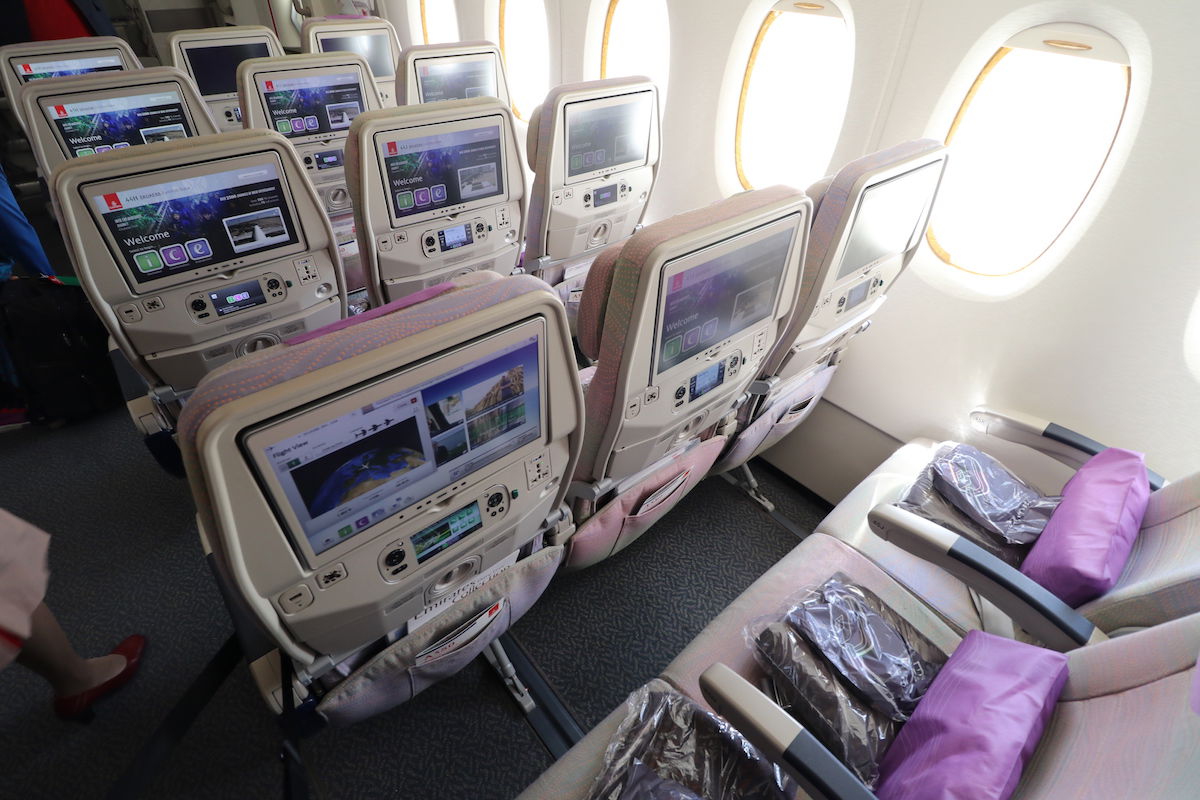 I spend a significant amount of money annually on airfare purchases, and thanks to the generous bonus categories offered on some credit cards, it's one of the biggest ways I earn points through credit card spend.
There are great cards for airfare spend, and other cards with better travel protection — here's how I balance points earning with covering my travels.
---

TIPS: Earning Miles & Promos
What Benefits Do Chase Sapphire Reserve Authorized Users Receive?
My Strategy For Maximizing Points On Airfare Purchases
Earn Bonus World of Hyatt Points With Exhale
How To Maximize Chase Freedom 5x Points With Mobile Payments
"Can Any Unbiased Party Recommend The Sapphire Reserve Over The Sapphire Preferred?"
The Four Credit Cards That I Want But Don't Have
The Best Credit Card Duo For Maximizing Your Points
Is The Hyatt Credit Card Worth The Annual Fee?
7 Reasons The British Airways Card Is Worth Applying For
The Seven Credit Cards That I Actually Spend Money On
Chase Sapphire Reserve Review
The 21 Credit Cards That I'm Starting 2018 With
Save $200 On A China Eastern Ticket With Amex Offers
A New Year Of 2x Points With The Amex Blue Business Plus Card
Amazing Deal: 40% Off All Royal Jordanian Fares
Earn 5x Points Starting Today With Mobile Payments, Gas Stations, And More
Claim Your 2018 Amex Airline Fee Credits!
Hurry: 1,000 Free Marriott Rewards Points
TRICKS: Redeeming Miles
Amex Membership Rewards Improves Hilton Honors Transfer Ratio
The AAdvantage Credit Card 10% Mileage Refund Has Been Reset For 2018
Ouch: IHG Increasing Award Night Costs In 2018, Top Hotels Will Cost 70K Points Per Night
TRAVEL With Ben (Lucky)
Air India A321 Business Class In 10 Pictures
Air India 787 Business Class In 10 Pictures
A Lufthansa Purser Accused Me Of Secretly Recording The Crew
14 Countries/Territories I'd Like To Visit In 2018
My Struggle With Reviewing Mediocre Hotels
What Airline & Hotel Status Did I Earn In 2017?
The 17 Most Popular OMAAT Posts Of 2017
A Quick Trip With Stops In Kigali, Lusaka, And Windhoek?
REVIEWS & Trip Reports
Swiss 777 Business Class In 10 Pictures
Review: St. Regis Mexico City
Review: Hyatt House Anchorage
Review: LATAM Business Class 787-8 Santiago To Mexico City
Review: LATAM Business Class 787-9 Easter Island To Santiago
Review: Explora Hotel Rapa Nui, Easter Island
Review: Activities At Explora Easter Island
NEWS & Updates
Rumor: British Airways Ditching Plan To Design New Business Class Seat
Turkish Airlines Is Ordering Up To 25 Airbus A350s
Hotels Are Changing "Do Not Disturb" Policies
The InterContinental Hong Kong Is Closing For 12-16 Months
Your Hilton Surpass Card Will Be Converted To The Hilton Ascend Card In Two Weeks
Video: Impatient Ryanair Passenger Deplanes Using Emergency Exit
Qatar Airways Will Begin Flying The A350 To Atlanta In 2018
Report: Jet Airways Captain Slaps First Officer, Both Pilots Leave Cockpit
New Train Connects Jakarta Airport And The City
EL AL Adding Flights To San Francisco This Year
Rumor: Cathay Pacific To Introduce Buy On Board In Economy On Select Routes
Amex Cards Will No Longer Earn 2x Points For Uber Rides
Rat Boards Alaska Airlines Flight, Causes Cancellation
Donald Trump Takes Credit For 2017 Being Safest Year For Aviation
Norwegian Is Introducing Wifi & A New (Worse?) Premium Cabin On Their 787s
The Costco Visa Card Is Eliminating Foreign Transaction Fees
British Airways Is Introducing Seats That Don't Recline
New 5% Tax On UAE Hotels Kicks In Today
2017 Was The Safest Year On Record For Commercial Aviation
Some Updates On Emirates' New First Class Routes
6-Day Transit Without Visa Now Allowed In Beijing
---
I hope everyone has a great rest of the weekend!