A couple months ago I went to Alaska for a weekend. (It was the cheapest way to complete my Delta Platinum Medallion challenge.) I didn't realize how cold and snowy it'd be in October! But I made the most of it.
I just needed a quiet, comfortable place to stay in Anchorage, and the best option seemed to be the Hyatt House.
This was my first time staying at a Hyatt House (though I've stayed at a few Hyatt Place properties before – more on that later on in this post). It's one of the highest-rated hotels in the area on TripAdvisor (though the city doesn't really have any flashy hotel brands at all – if there's a property in Anchorage called W it's only because the other letters on the sign fell off). I paid about $100 a night for my room.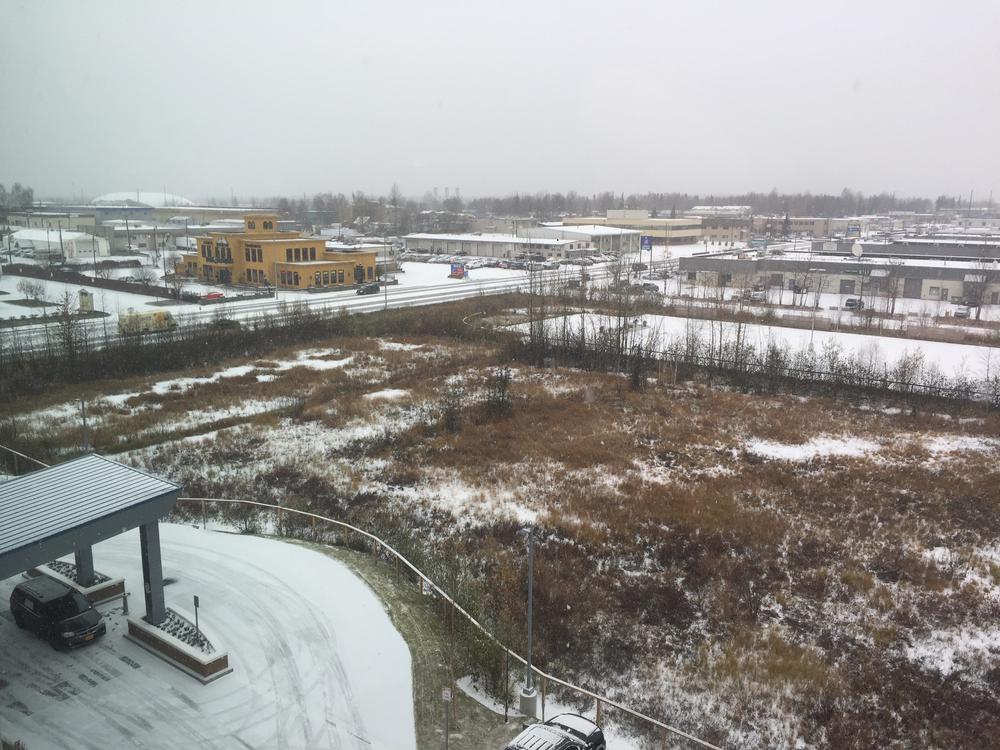 Location
This hotel's location isn't exactly in the middle of it all. It's a few miles east of the airport and a few miles south of downtown Anchorage. However, there are some restaurants nearby, as well as a bunch of other hotels…and like a million car dealerships.
I checked in late at night for my two-night stay. The woman on duty was really friendly and welcoming. She quickly explained the amenities of the hotel, gave me my room key, and wished me a good night's sleep.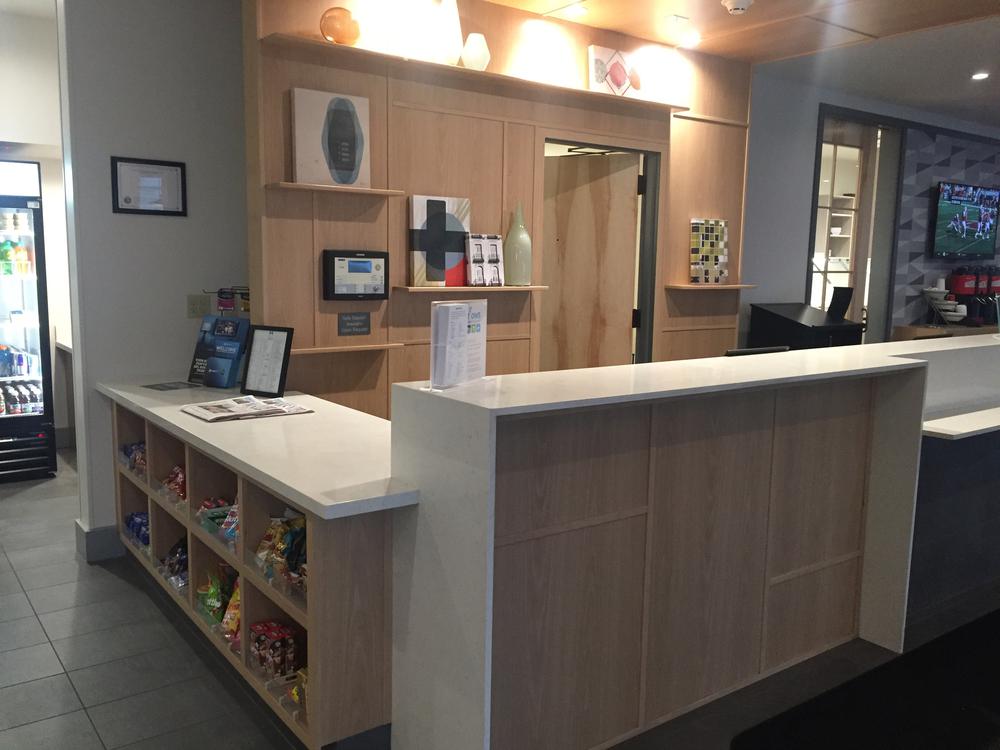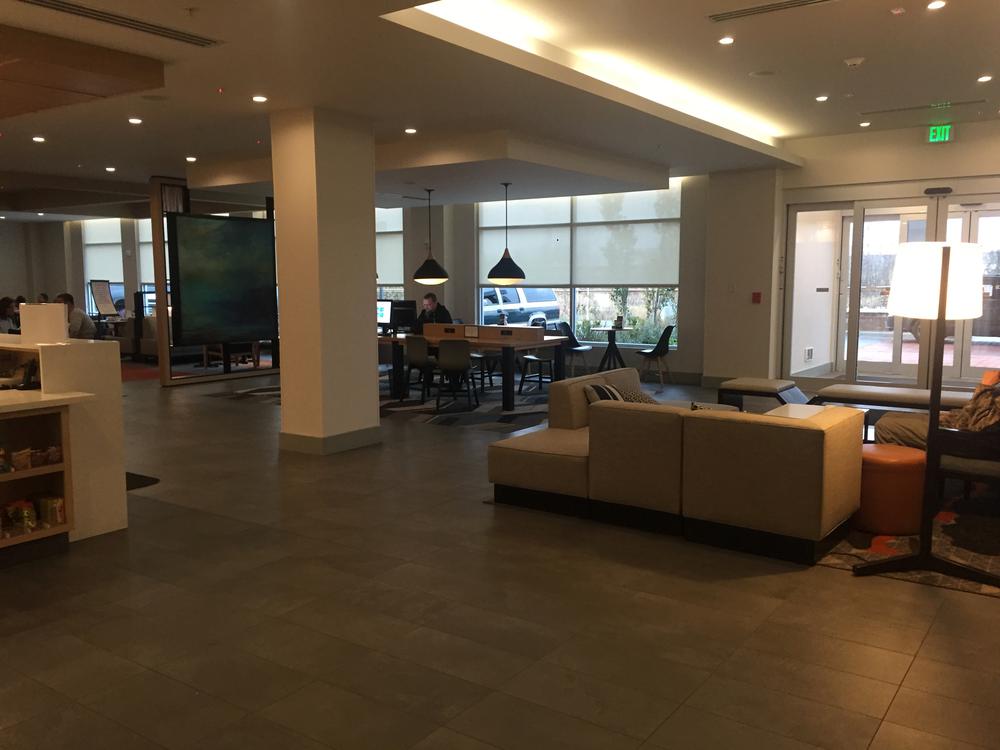 The Room
The furniture looked new and modern, which I like. In many cases, I'd rather stay in a hotel with contemporary décor than a fancier one with a more "traditional" style.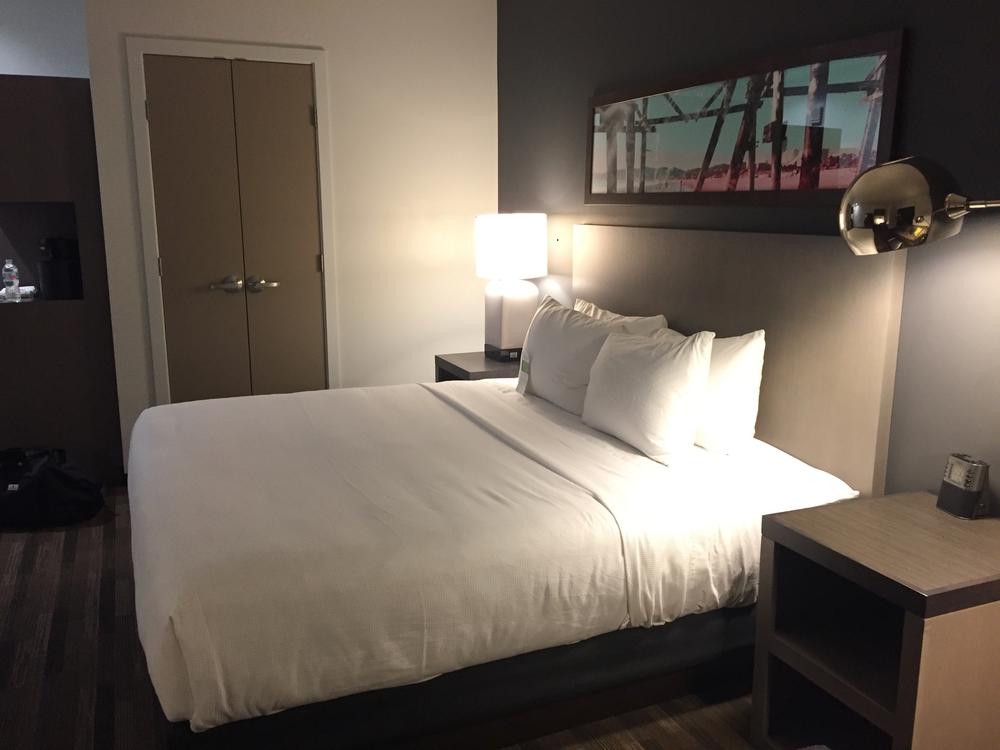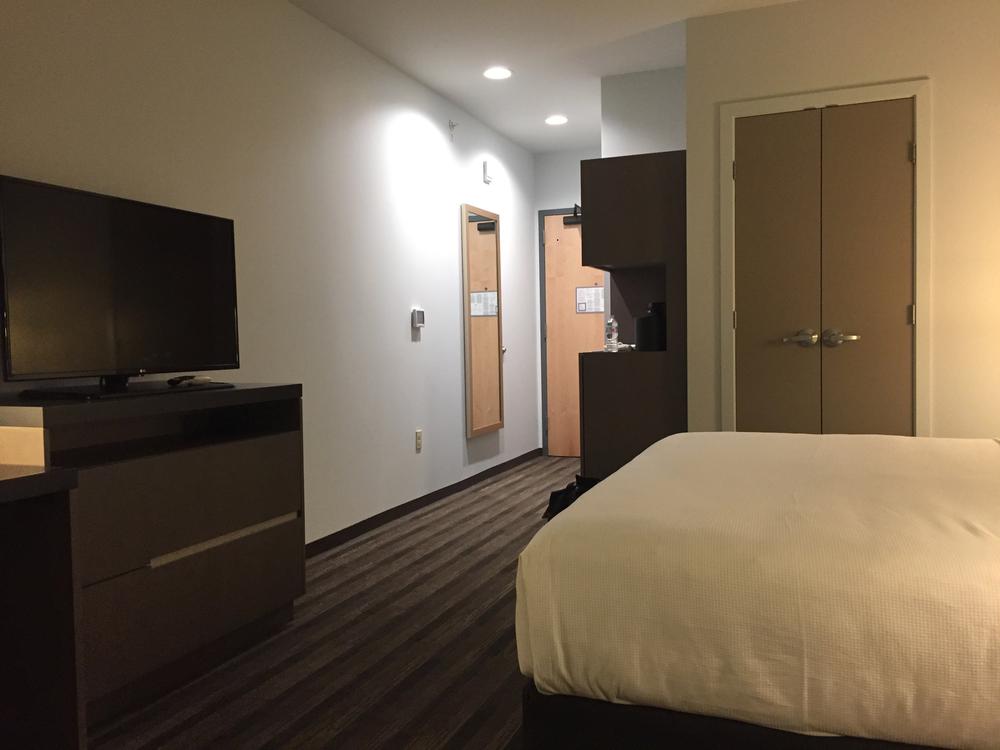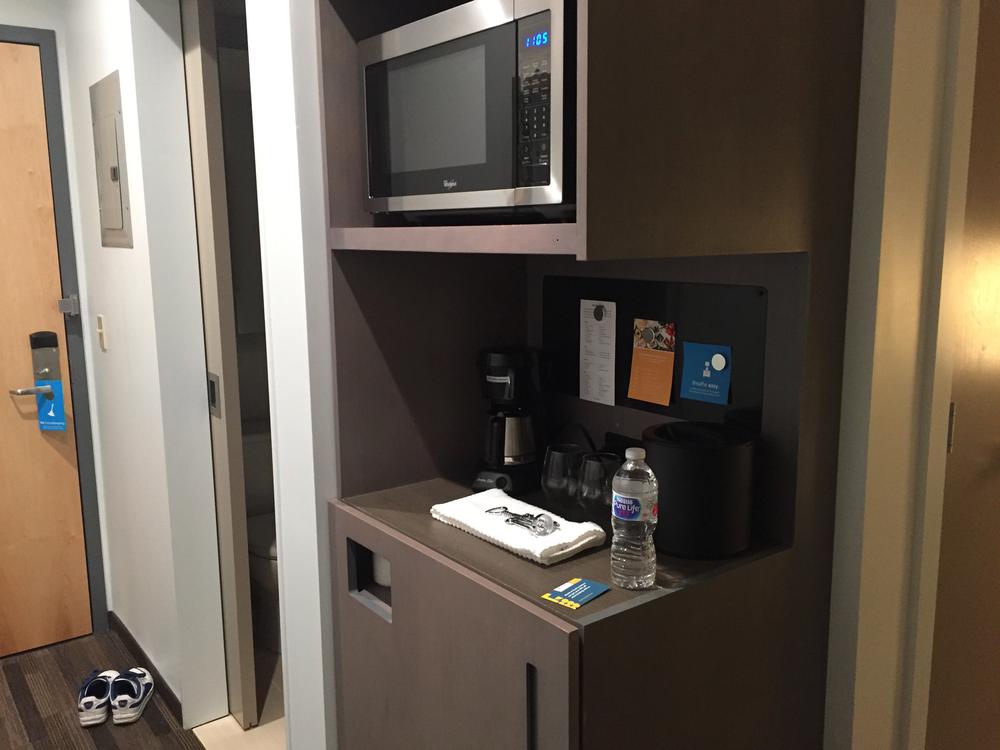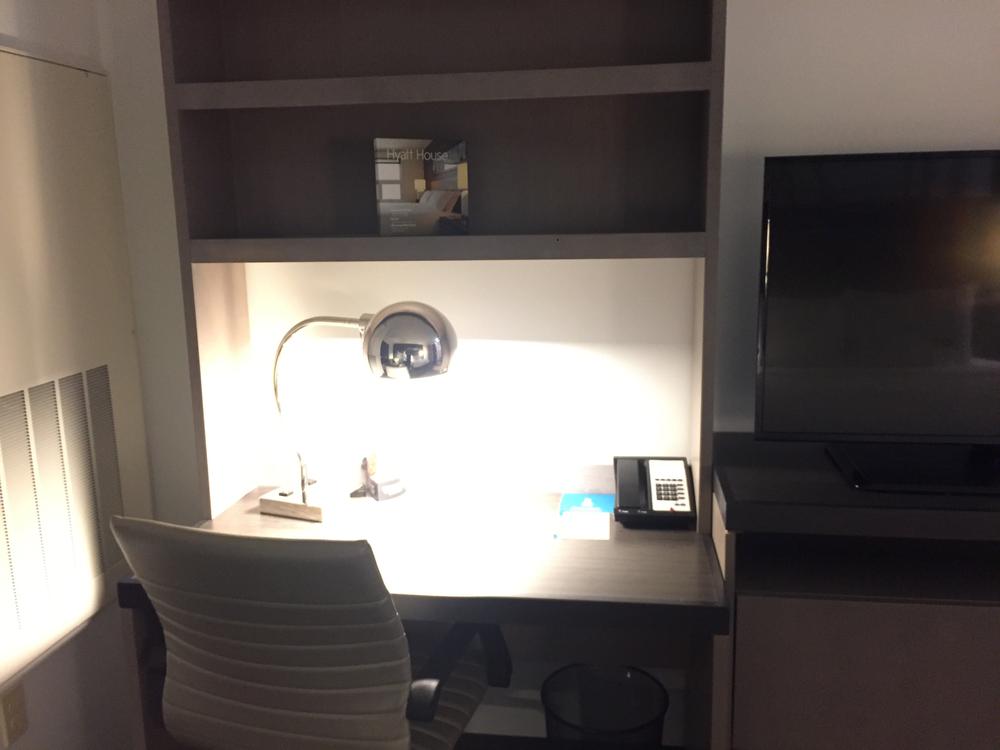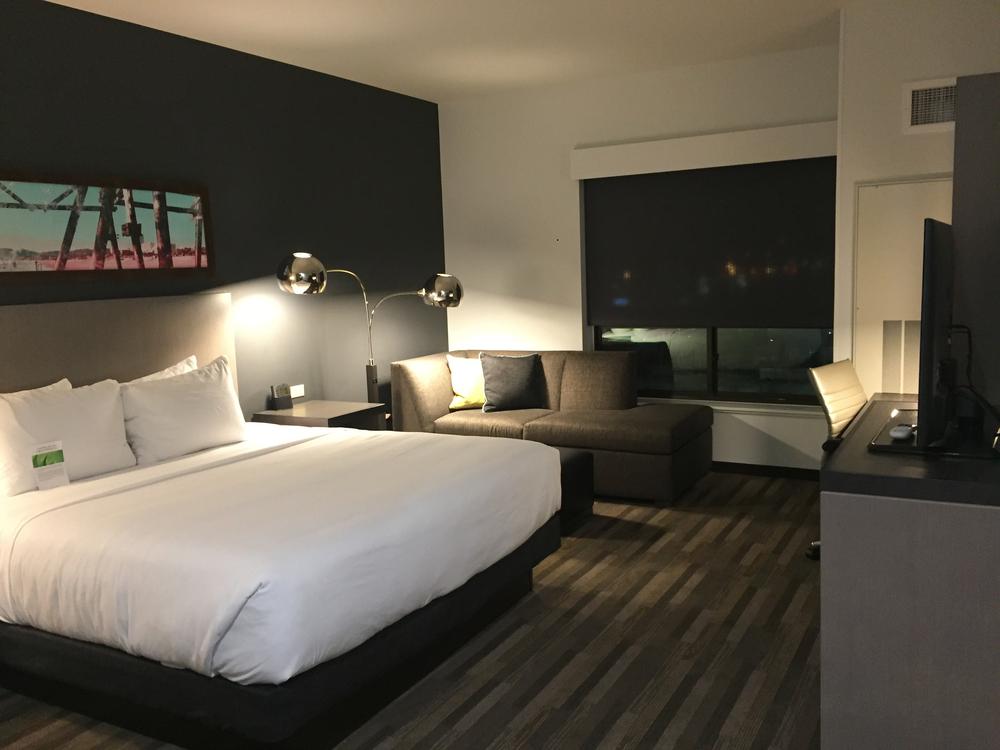 The bathroom was basic but clean. The KenetMD toiletries didn't feel like anything special to me, but they were totally fine.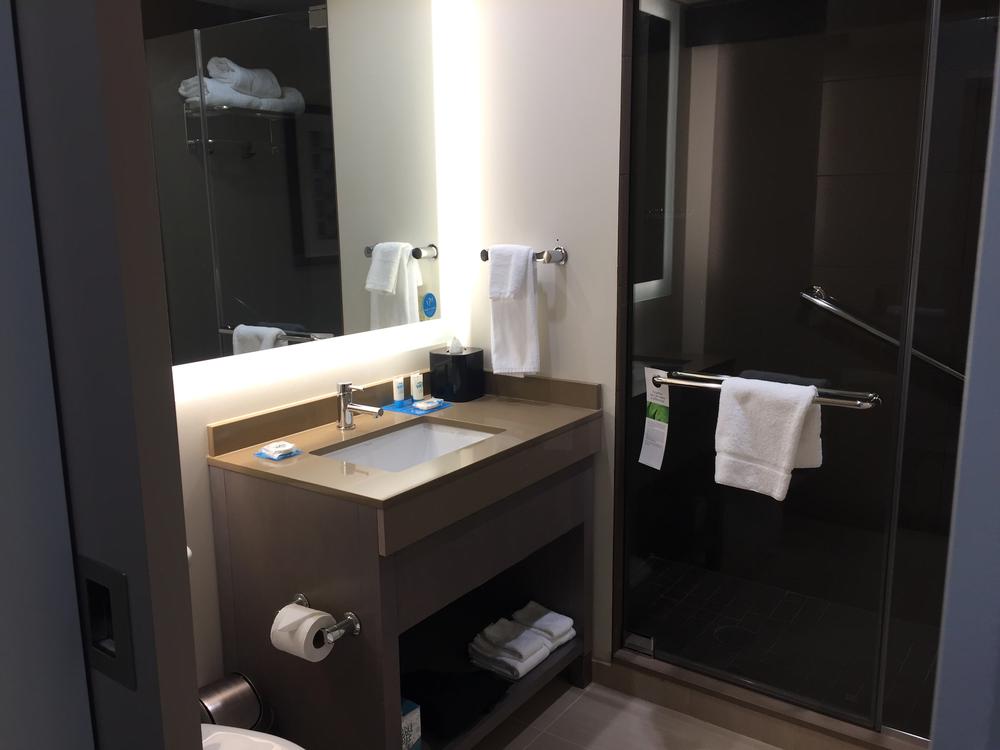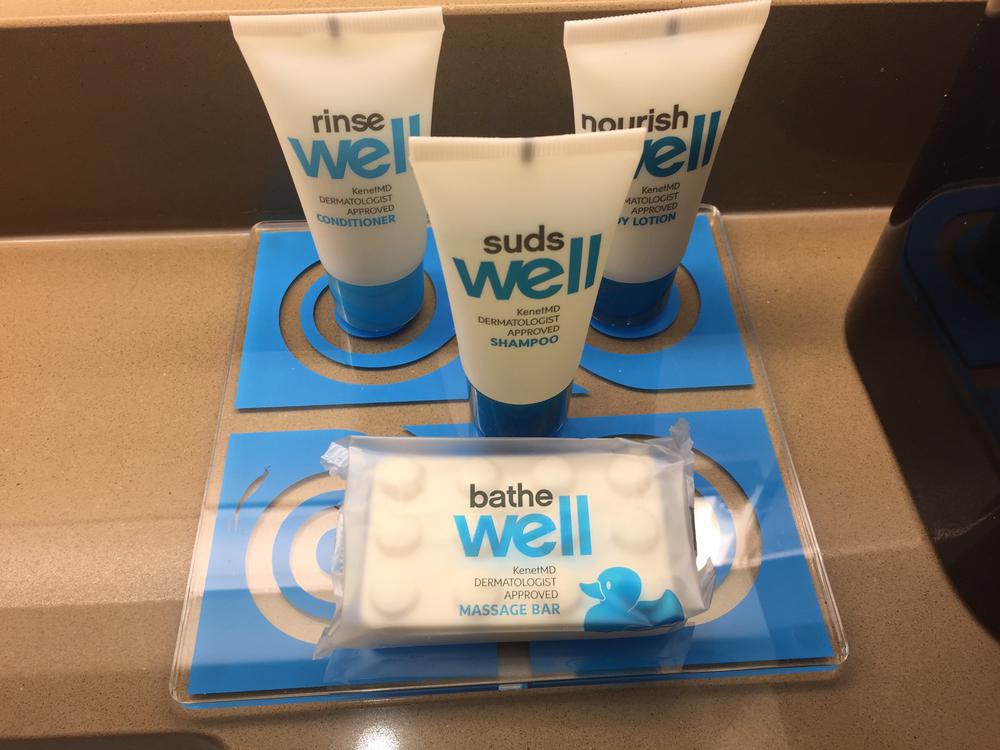 I had only two minor complaints about the room: first, the faucet in the bathroom didn't reach far enough into the sink. The stream of water was only about an inch from the edge of the basin, which meant you had to jam your hands against the edge of the sink to wash your hands. I've seen this in a lot of hotels, and I can't understand why.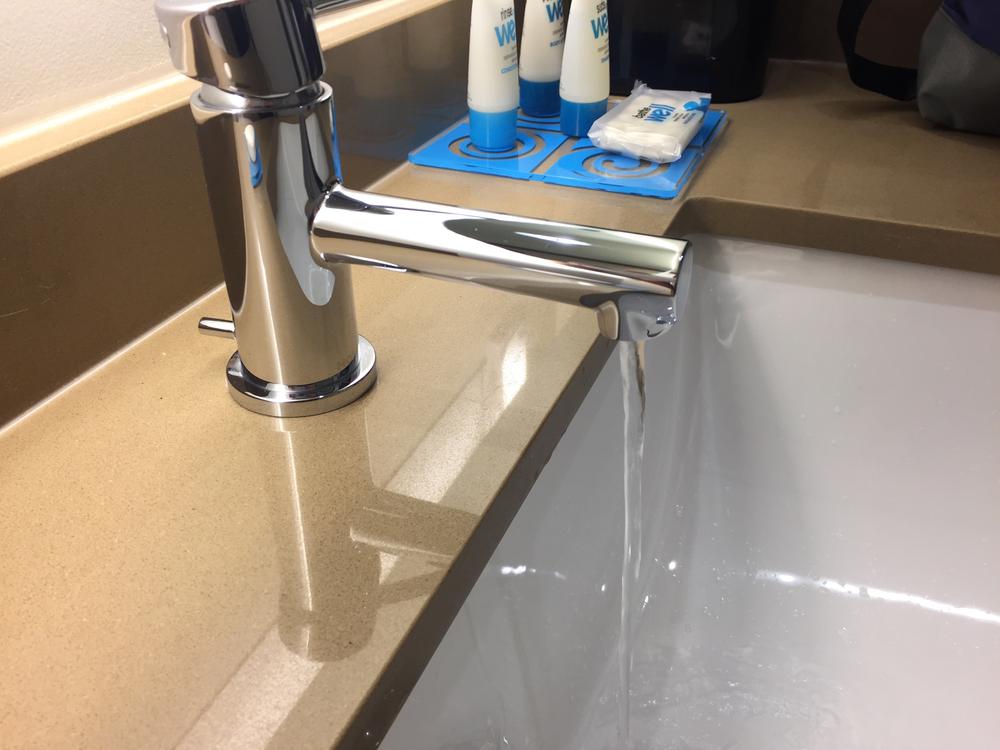 The second thing that I didn't love was the lighting – or lack thereof. Both the room and the bathroom felt a little on the darker side, even with all the lights turned on. The floors, furniture and accent wall were all dark grey, and some more lights would have helped brighten it up.
Breakfast
Breakfast is included at Hyatt House, and while it wouldn't compete with a Michelin-starred restaurant, it's hearty enough to fill you up and there's enough variety to keep you interested over a few days. Here are some photos.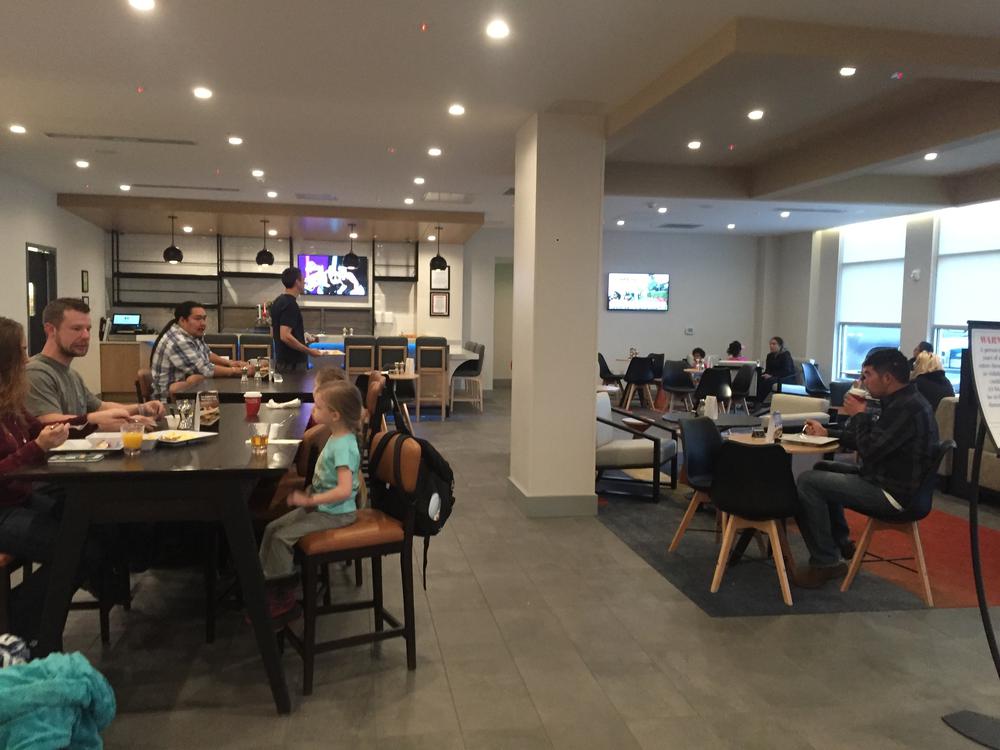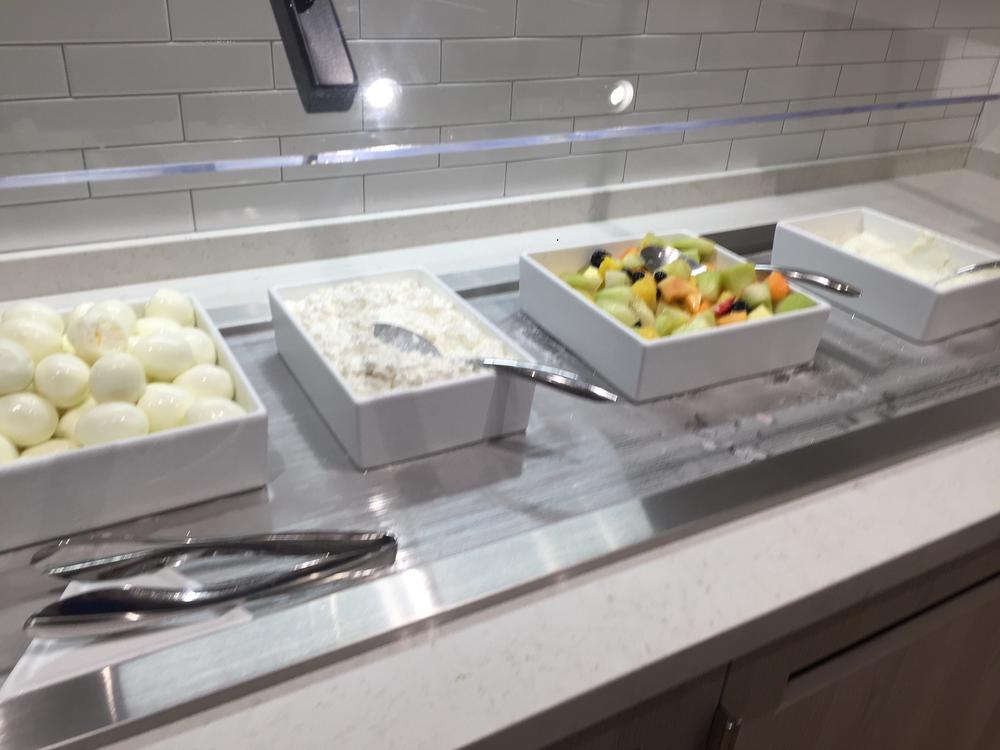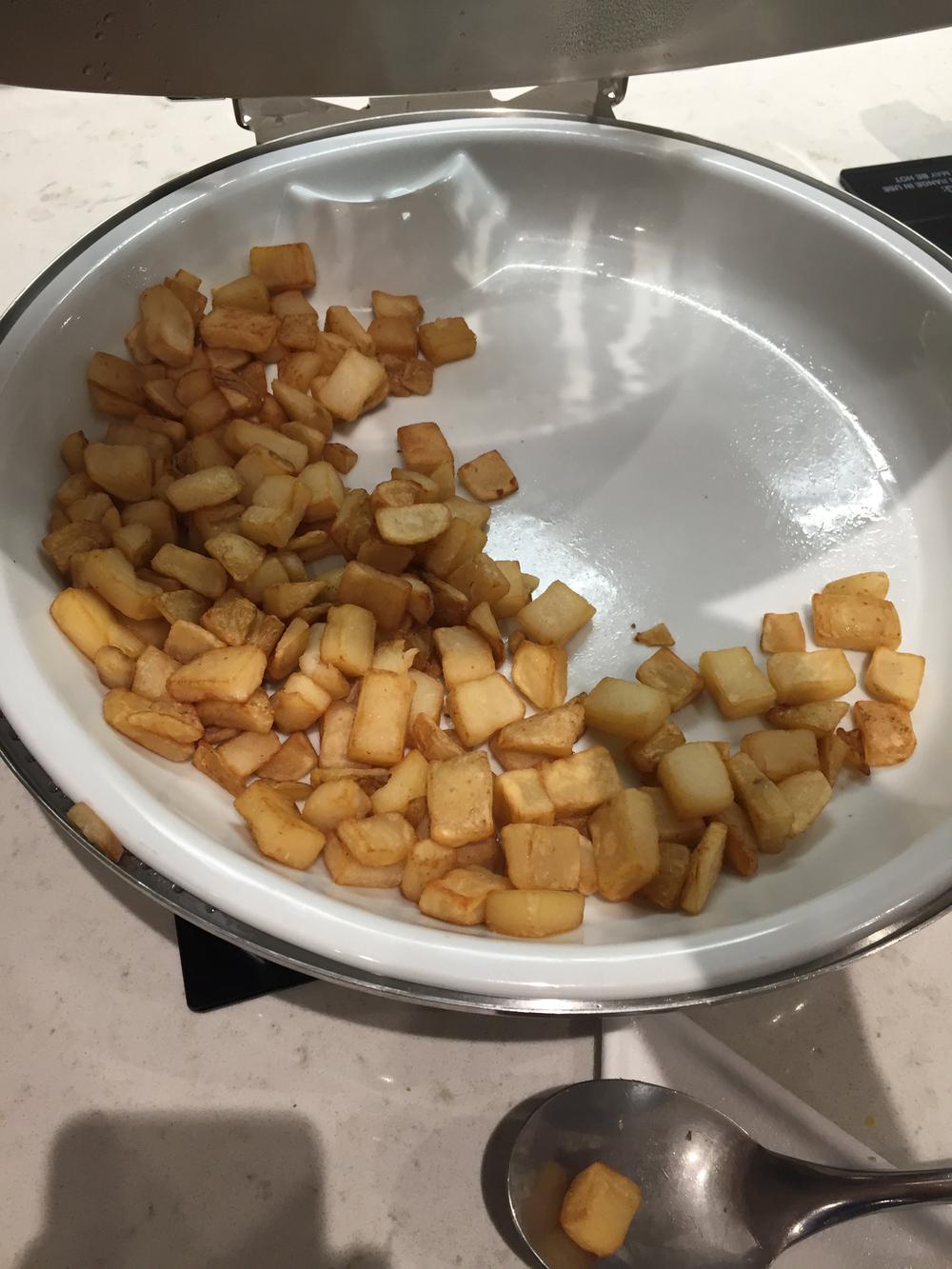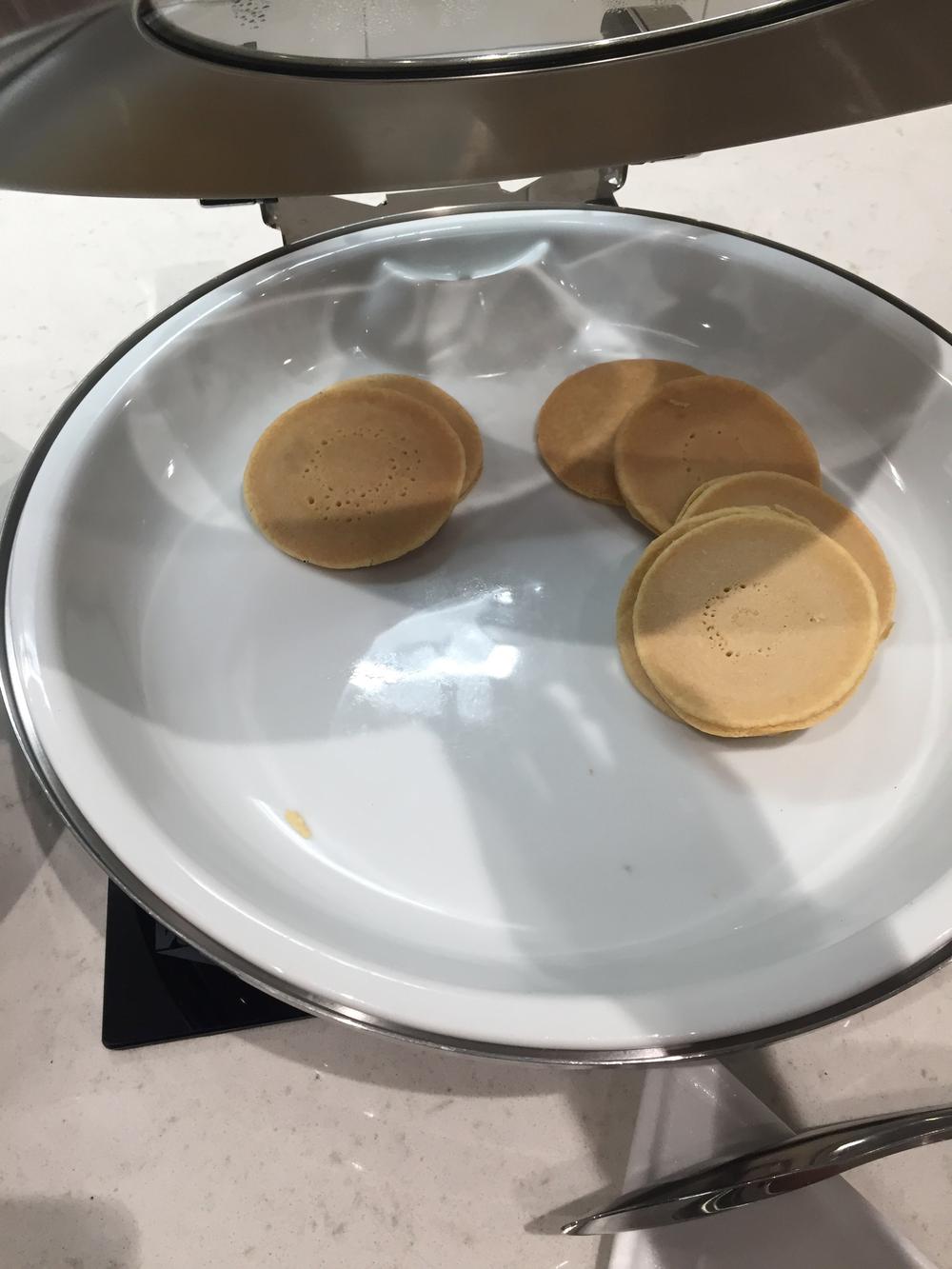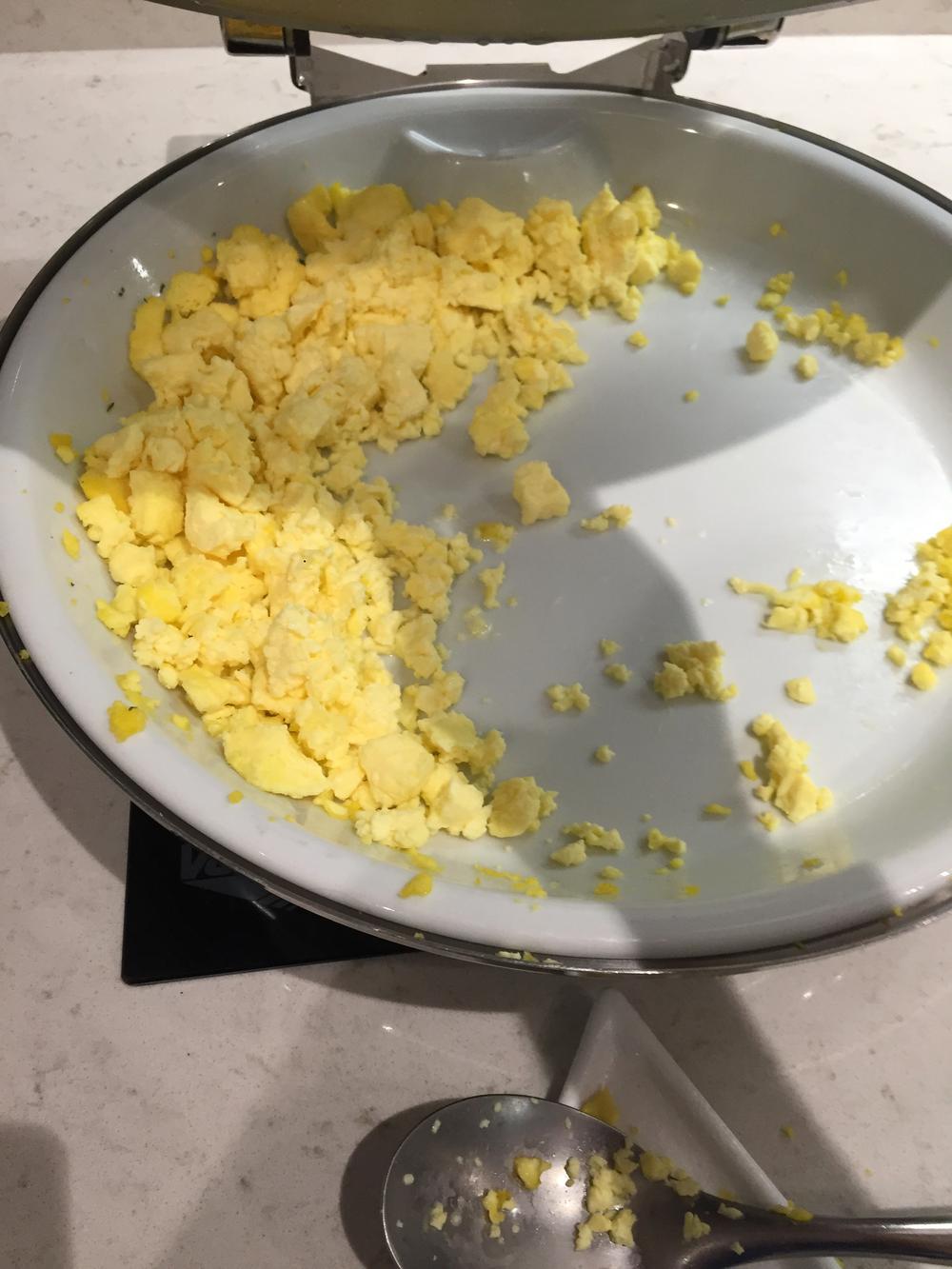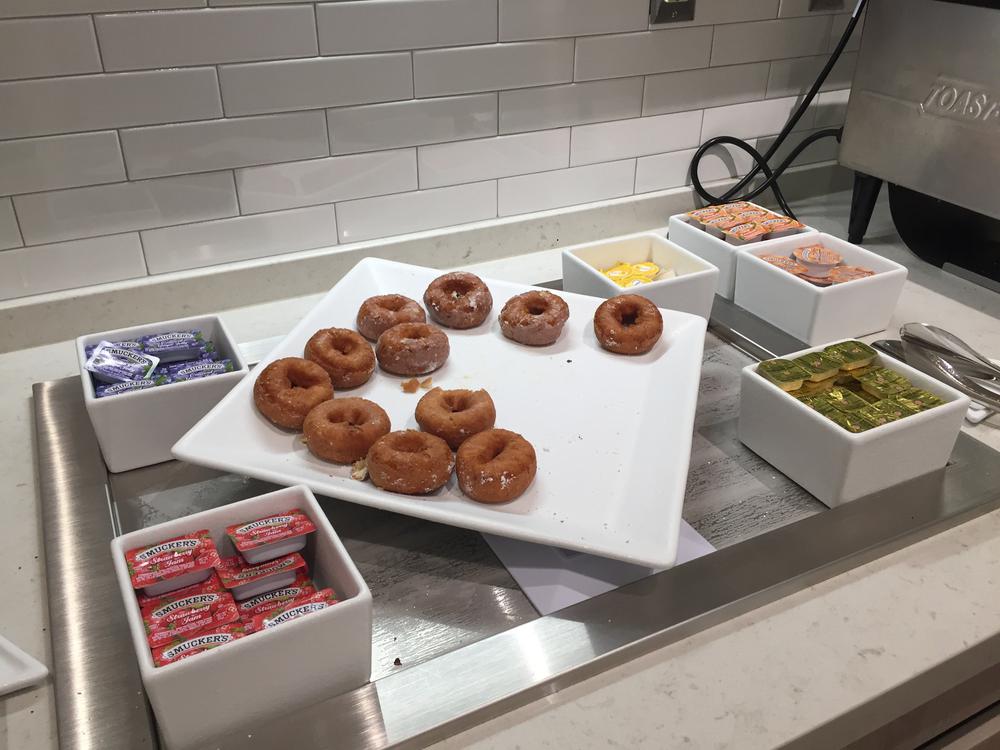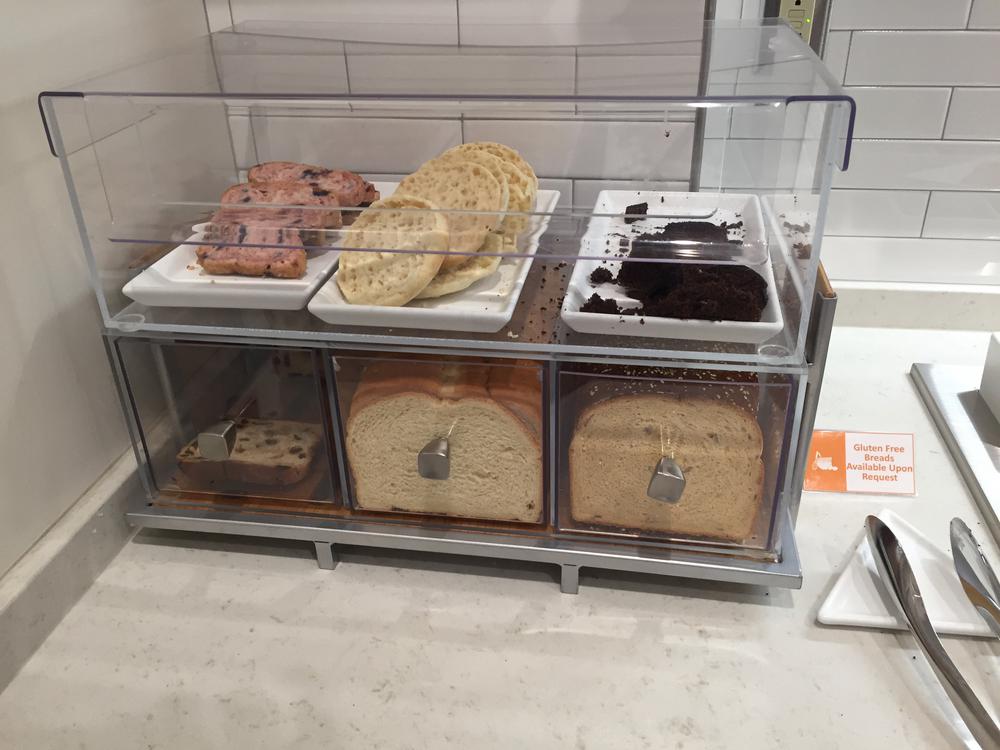 Other Stuff
Hyatt Houses have a pantry area with frozen and packaged food (and some other essentials) for sale. There was also a business center, a gym, and a pool. Both times I went to the pool to try to get some photos, the only people there were some pre-teen girls, and I didn't want to be mistaken for a former Senate candidate creeper.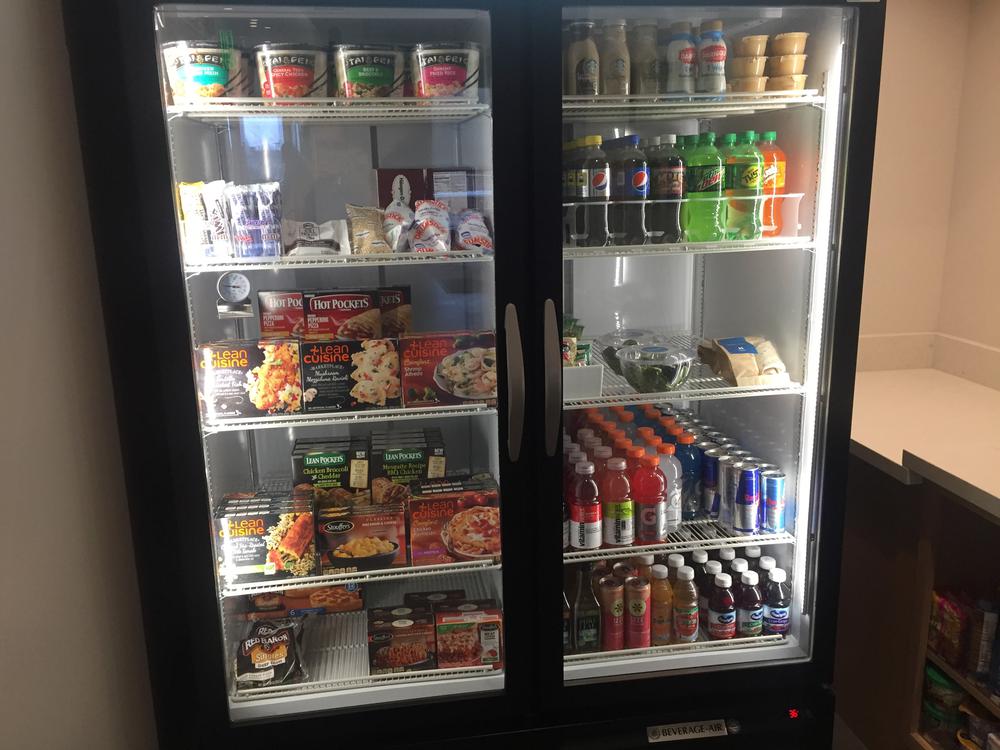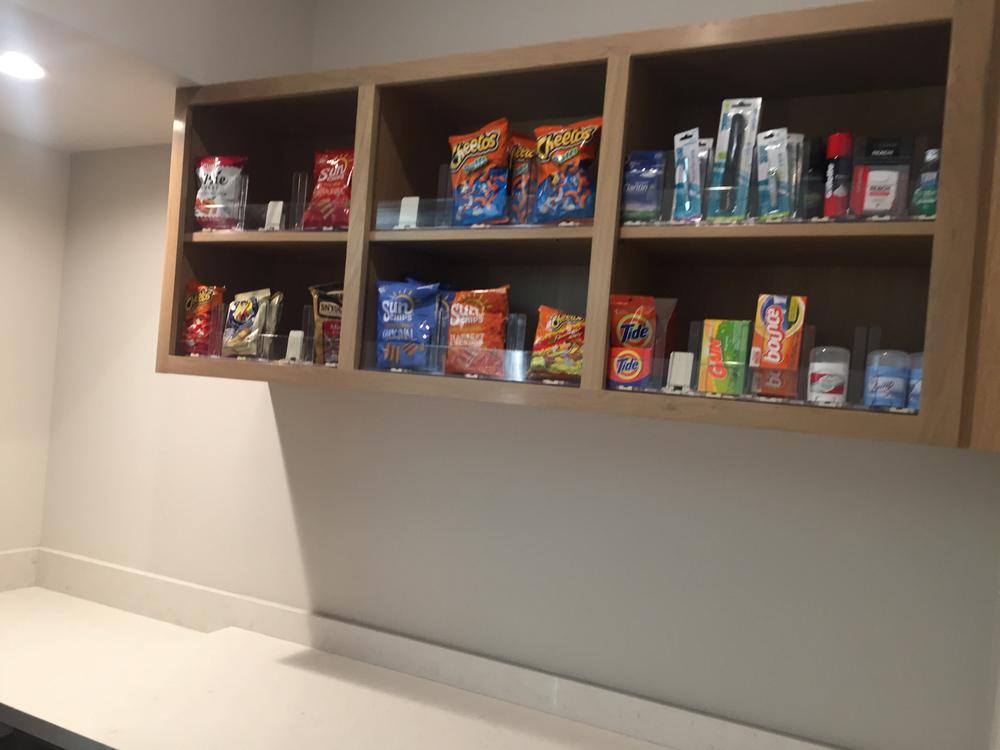 The hotel offers a free shuttle to the airport, but I rented a car (so I appreciated the free parking).
Hyatt House vs. Hyatt Place
As far as the rooms themselves, Hyatt Place rooms may be a small step up quality-wise, and they have separate sleeping and living areas.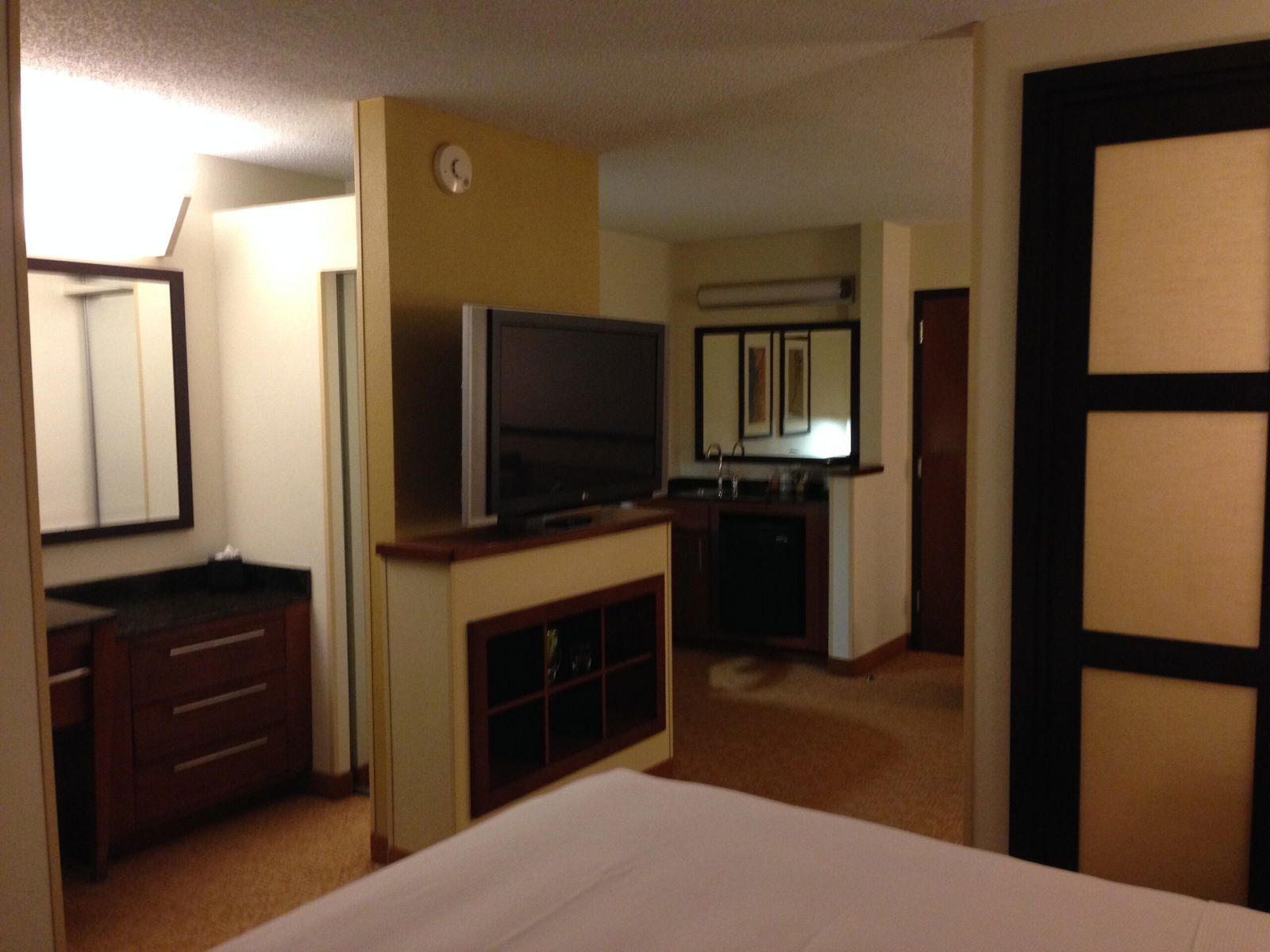 Hyatt Houses are often marketed as extended stay properties, while Hyatt Places aren't. Hyatt Place tends to have a better free breakfast, with "Kitchen Skillet" options that are actually really good. Hyatt Place also has a 24/7 "Gallery" area, where you can get hot food (and some really good pastries) at any time.
Bottom Line
Considering the other options in this hotel category, Hyatt House is a good choice. Alaska in October, not so much.