Turkish Airlines, which flies to more countries than any other airline in the world, is on quite the (aircraft) shopping spree at the moment. In September Turkish Airlines announced their intent to order 40 Boeing 787-9 aircraft. That announcement coincided with Turkey's president visiting the US. I guess they figure that if they're going to be spending that kind of money (at list prices, the deal is worth about 10 billion USD), they might as well get as much political leverage out of it as possible.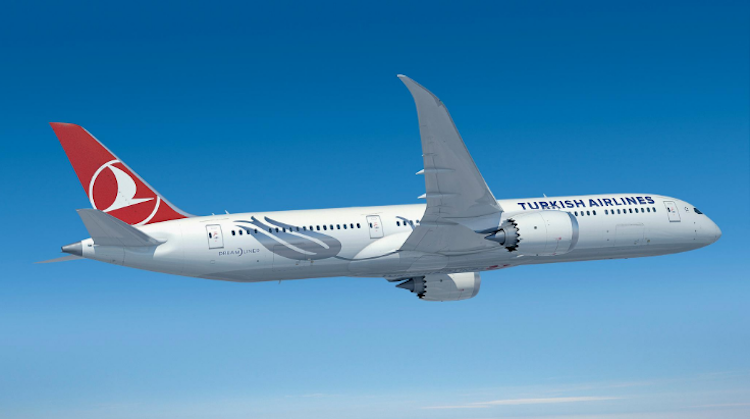 Rendering of the Turkish Airlines 787-9
While Turkish seems committed to the order, they still haven't finalized it, so we don't yet know what the delivery schedule looks like, etc.
It looks like this isn't the only widebody order that Turkish is placing, though.
Turkish Airlines has also announced their intentions to order up to 25 Airbus A350 aircraft — this includes a firm order for 20 Airbus A350-900 aircraft, and then options for a further five aircraft. Much like with the Boeing order, this announcement coincided with a political trip, as Turkey's president was visiting France's president.
We've known for a while that Turkish was considering ordering A350s, so this order doesn't come as a surprise. While Turkish's intent is now official, the order hasn't yet been finalized (meaning that they're now in the negotiation stages), so we don't yet know the timeline with which Turkish will be taking delivery of these planes.
Presently Turkish has a longhaul fleet consisting of A330s and 777s. They have a young average fleet age — their A330s are an average of about five years old, while their 777s are an average of about four years old. Short term there's not a need to replace either plane type. Therefore it looks like both the 787 and A350 will be used to grow the airline, though my guess is that we're not going to see Turkish take delivery of all 60-65 aircraft over the next few years. Rather I'd guess that this order will see deliveries over the next decade, meaning that in the short term the planes will be used for modest growth, and long term they'll be used to replace the A330s and 777s.
While it looks like Turkish is serious about their orders with Airbus and Boeing, do keep in mind that neither order has been finalized, so things are subject to change.
What do you make of Turkish's decision to order both 787s and A350s?