Update: Read my full Air India Business Class 787 Frankfurt To Delhi review.
Hello from Delhi! I just took the 6hr30min flight from Frankfurt on Air India's Boeing 787-8. I can't believe I'm saying this, but I was very pleasantly surprised.
I had only flown Air India in first class prior to this, from London to Delhi to San Francisco. So I was curious to see how their business class product on their newer 787 compared. I came in with low expectations. How can you not when these are the kinds of ads Air India runs?
Air India's 787 business class cabin consisted of a total of 18 fully flat seats, spread across three rows in a 2-2-2 configuration. Air India certainly didn't go for the most subtle cabin finishes (not pictured is the red carpet), though I thought the cabin was cute enough.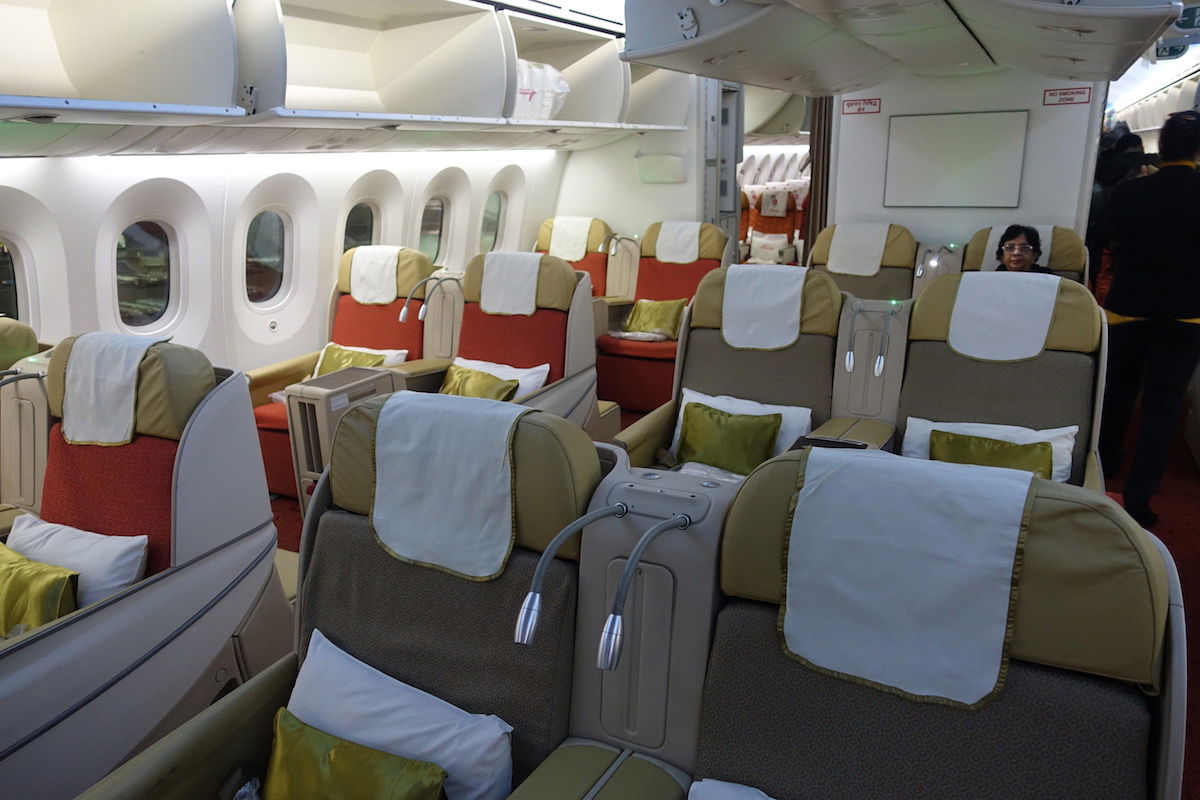 Let's start with the amenities. Each passenger received two pillows and two blankets. One of the blankets was a thick duvet, and one of the pillows was substantial as well. I got a great few hours of sleep, especially as the cabin was cool, and there were individual air nozzles at each seat.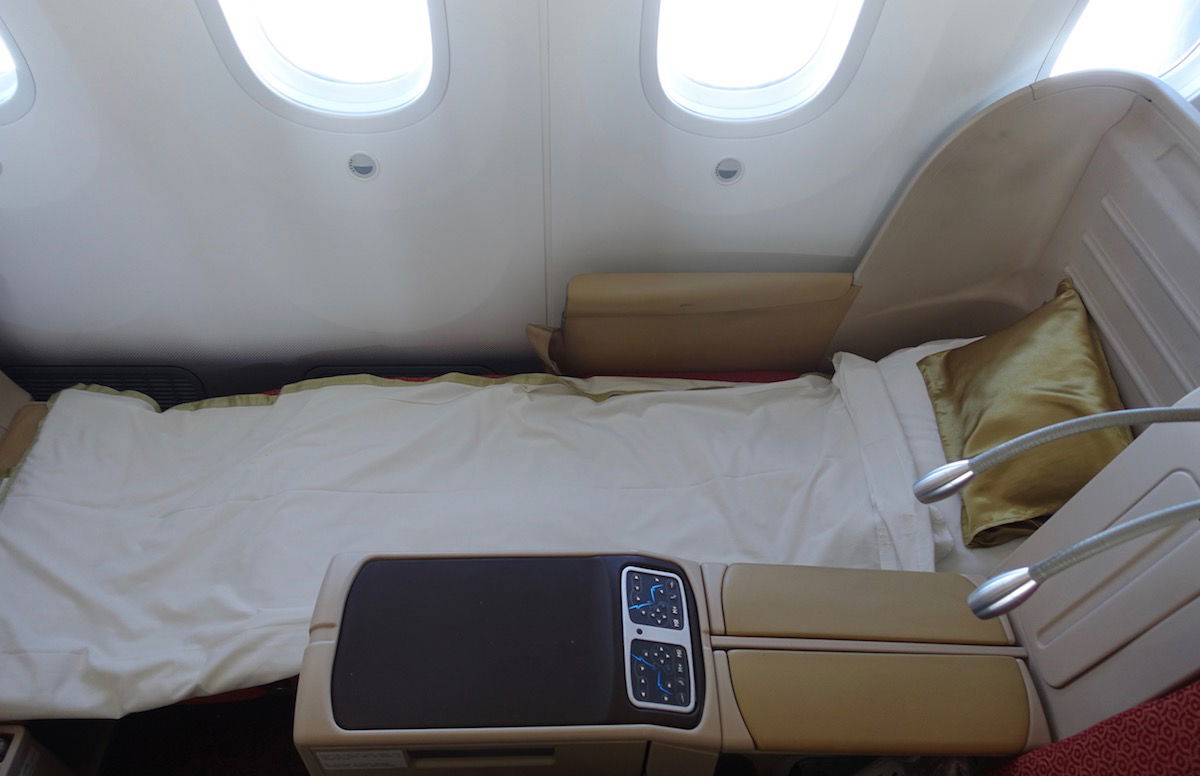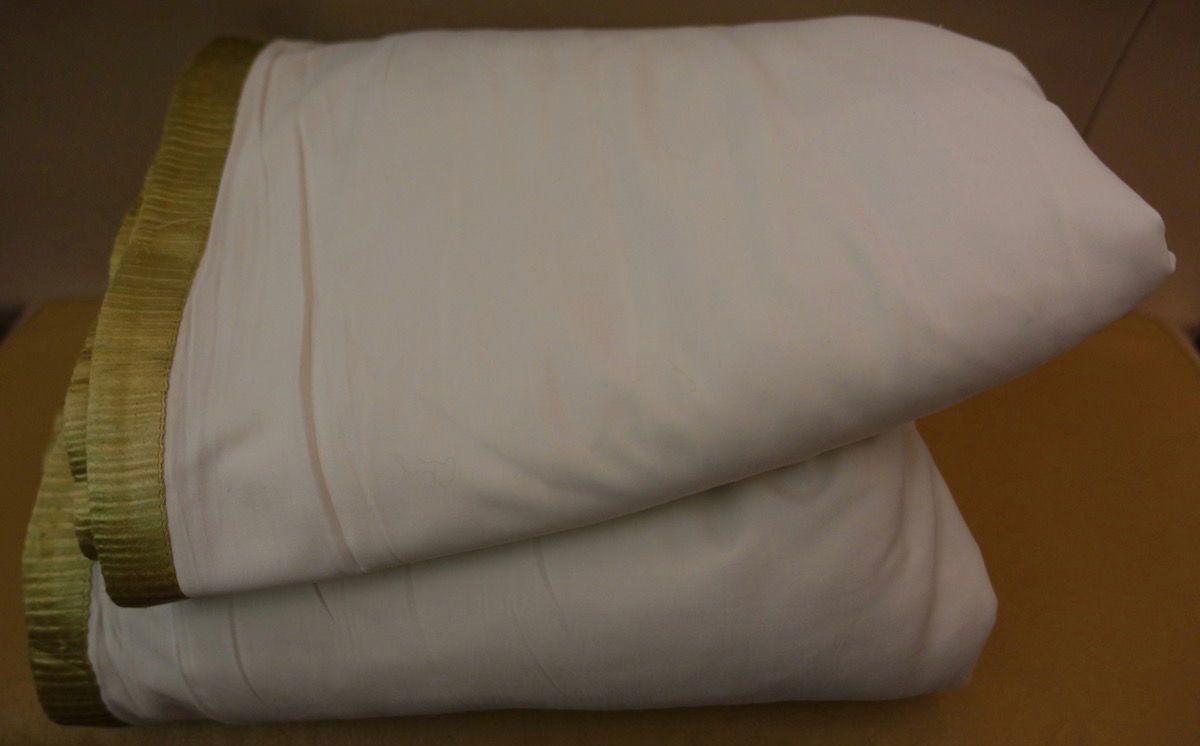 Each passenger got slippers, socks, eyeshades, a well stocked amenity kit, and pajamas (which rather hilariously have the maharaja logo on them — you can bet I'll be wearing these in public when I get back to the US). That's super impressive.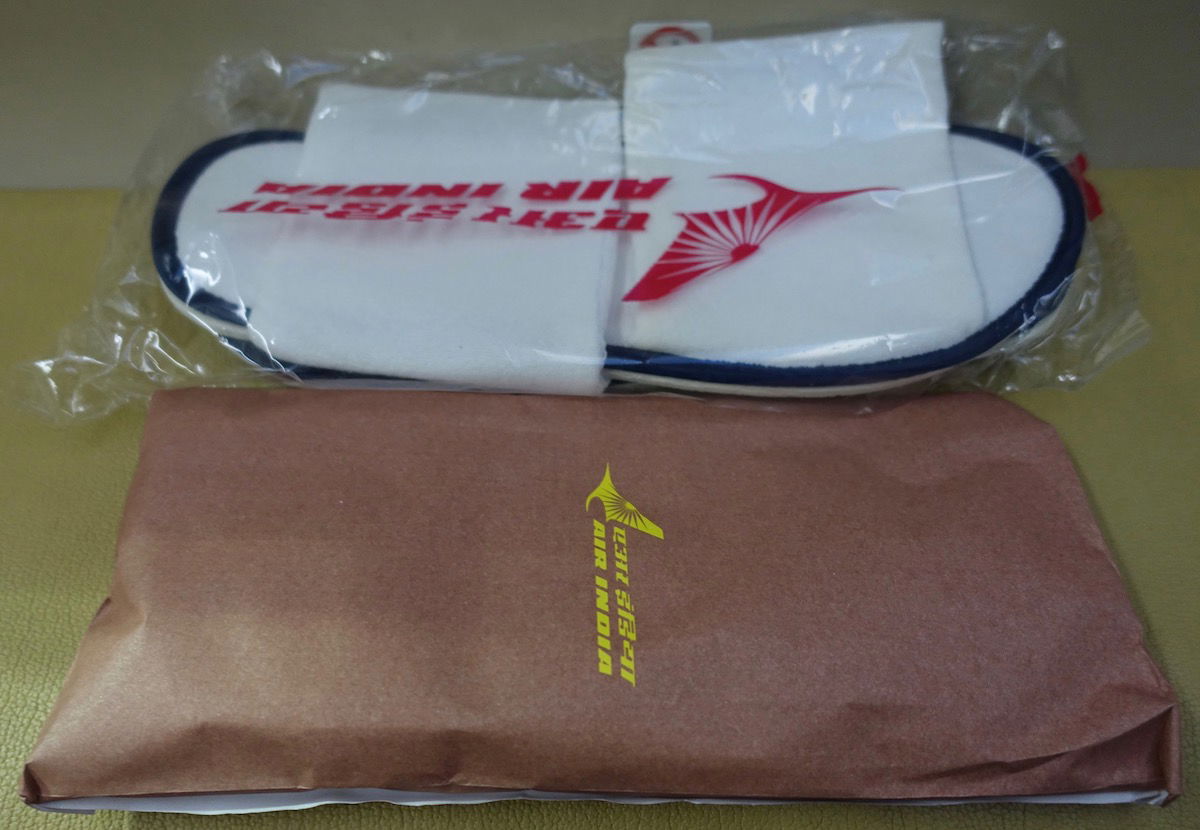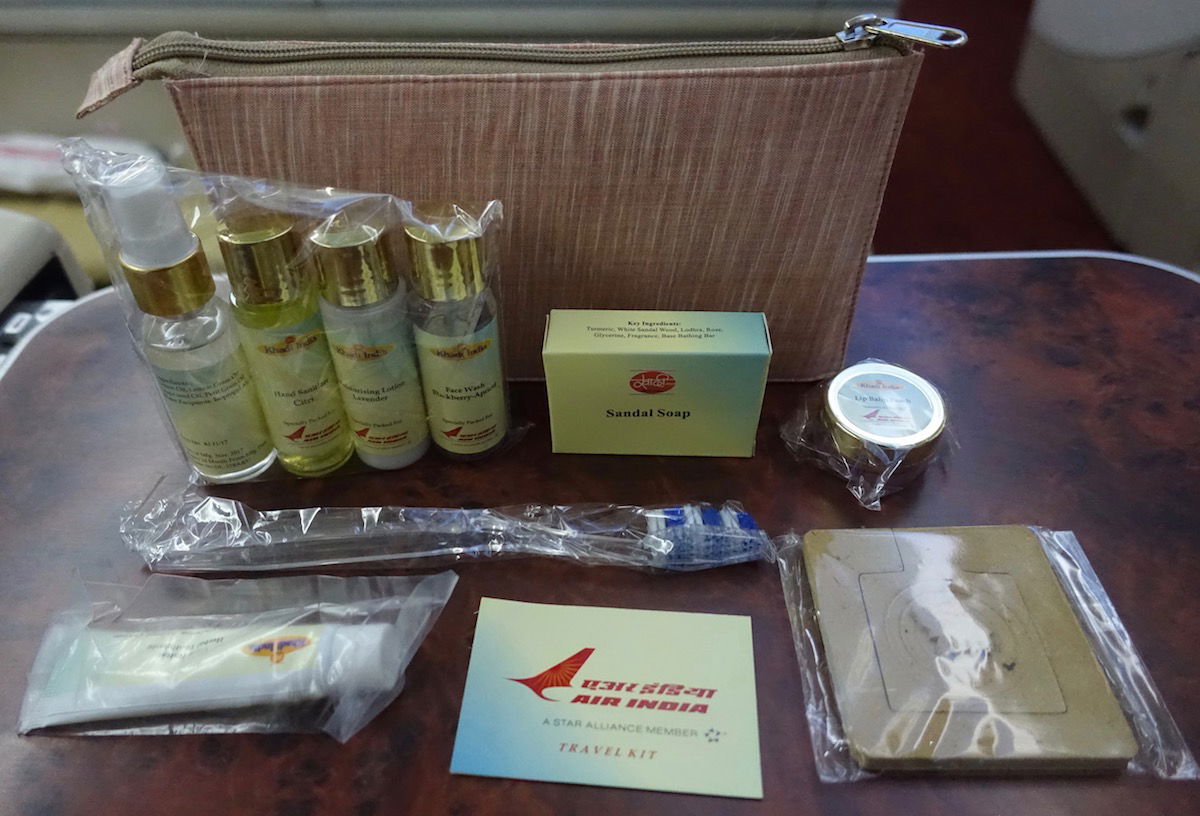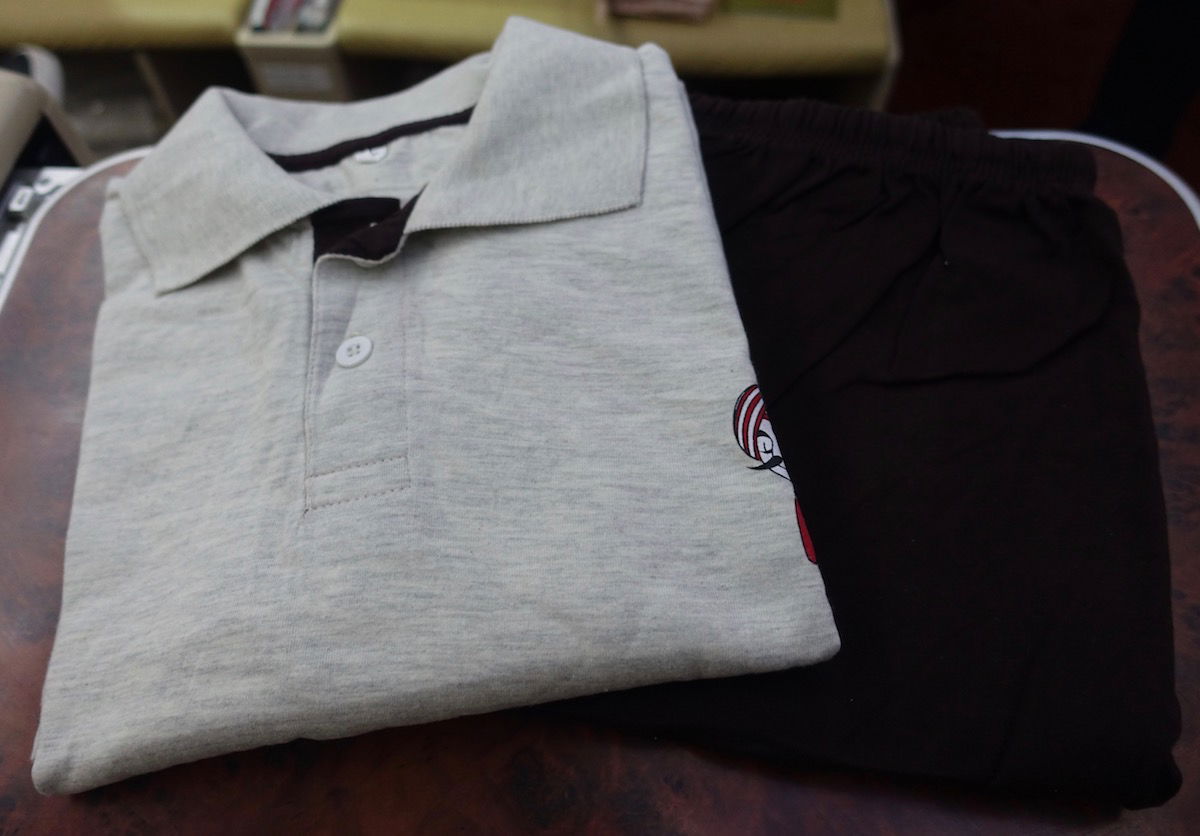 The flight attendants were good as well. They weren't over the top friendly to the point of being insincere, but working business class were three very well intentioned and genuine older ladies, who were efficient, friendly, and professional.
The meal service on this short redeye was excellent. Perhaps I'm biased because I love any and all Indian veg food (I don't know why I don't just order Indian veg special meals on flights, since they usually look quite good).
Service began with drinks and packaged nuts.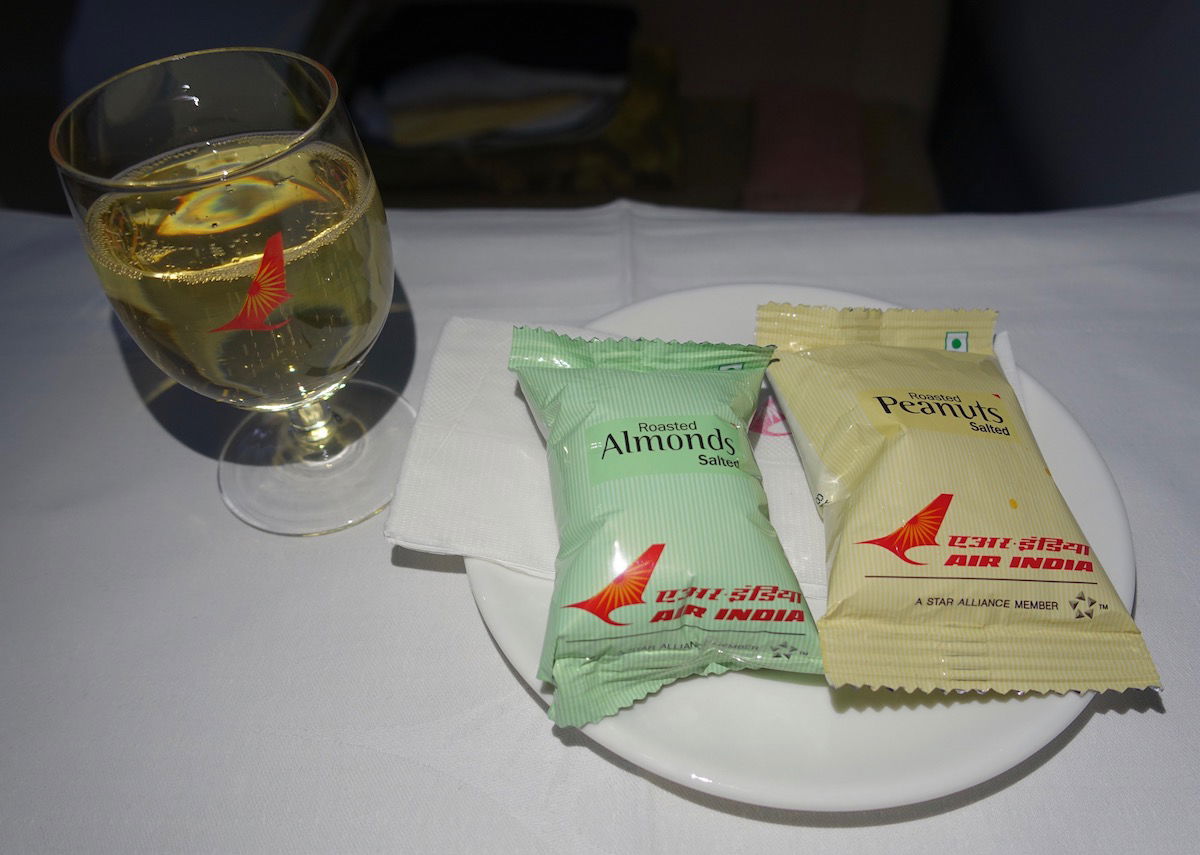 That was followed by the kofta curry, which was spicy and delicious (alternatively there was an Indian non-veg option, and two Western options).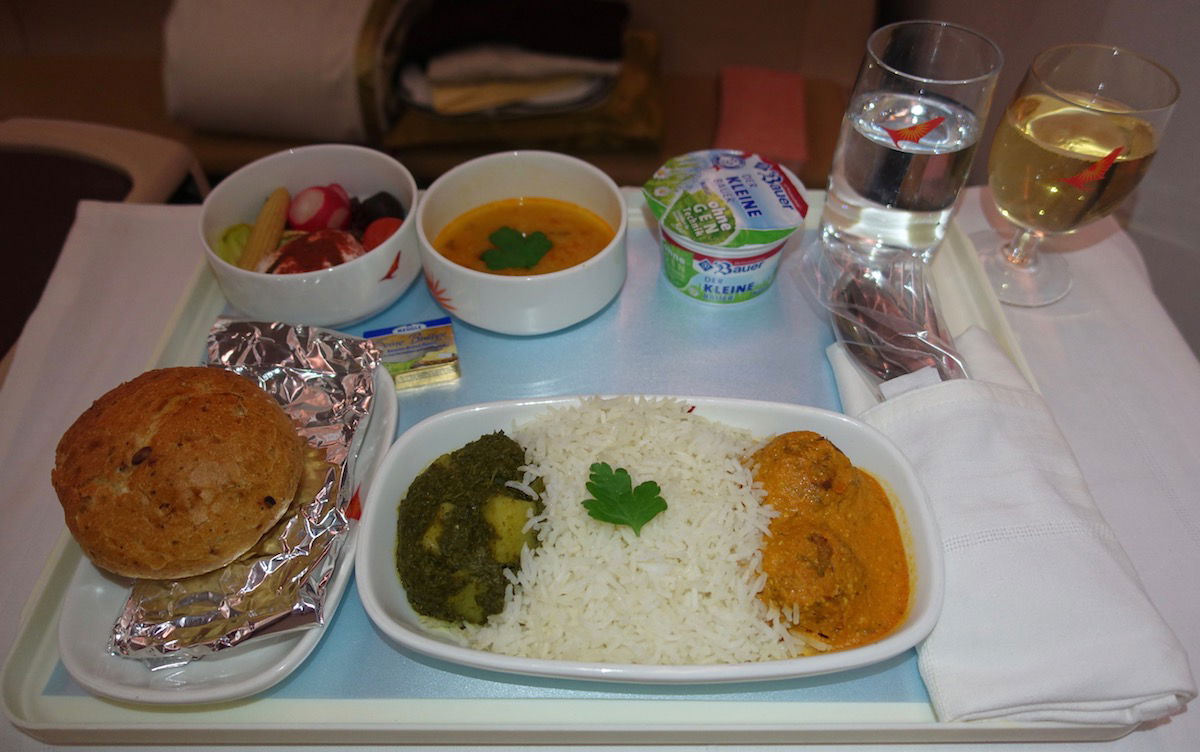 Then there was a separate dessert trolley with fruit, cheese, and dessert. I had the kesari phirni, which was saffron flavored rice pudding. I love any saffron or pistachio flavored desserts, and it reminded me a bit of the incredible dessert I had on Pakistan International Airlines a couple of years ago. I also had a cheese plate, which was plated in front of me.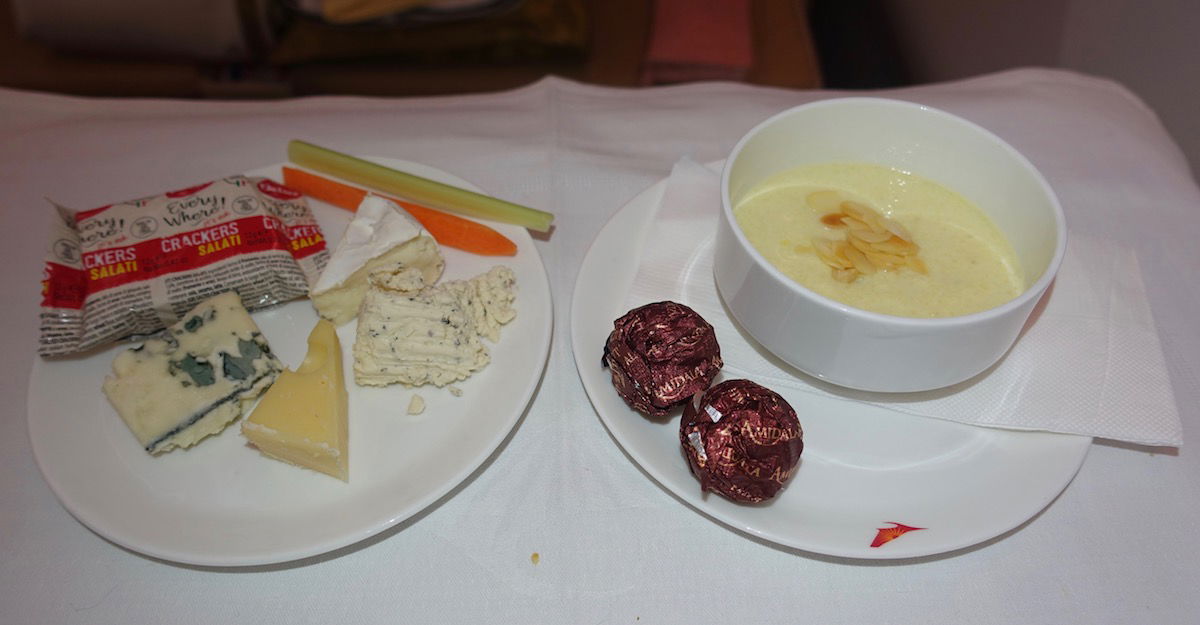 Then just a few hours later a light breakfast was served, consisting of fruit, carbs, carbs, and… carbs. Okay, the breakfast wasn't great, but I wasn't hungry at that point, so it didn't realize bother me.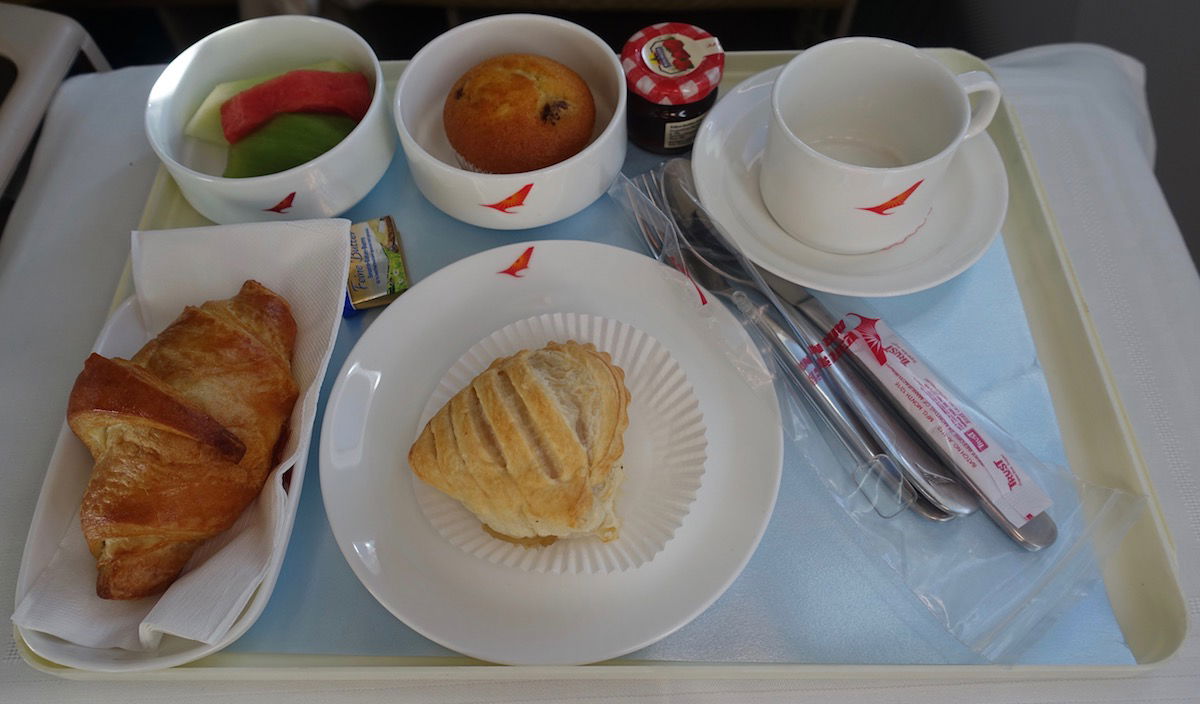 The only other thing worth noting about the flight is that we had significant arrival delays due to the fog in Delhi. Fortunately the pilots knew about this going in, so they had plenty of extra fuel, and we didn't have to divert.
Is this the world's best business class? Of course not. But this Air India flight had excellent bedding, pajamas, comfortable seats, hospitable service, and tasty Indian food. That's much more than I was expecting.
Based on what we hear in the media, I know many assume that the average Air India flight has two drunk pilots engaging in a fist fight in the cabin while rats are at the controls, though that certainly wasn't my experience. I wouldn't hesitate to fly Air India longhaul on the 787 again.