I've been on a travel planning kick the past week, and have something to run past you guys. 😉
Ford and I are headed to the Seychelles soon, and we're starting our trip in Paris. I figured I'd get to Europe a bit before Ford, and then do some African airline reviews, which are long overdue. I'm talking Air Mauritius, Air Madagascar, RwandAir, Air Namibia, etc.
As I've been looking at options, there's one option I'm especially interested in stating with, and I'm curious if you guys have any feedback on this.
As many of you know, RwandAir has been on my radar for a long time, and I want to book them on their flight from London to Kigali, which stops in Brussels. They have a great new staggered business class product with Wi-Fi. Kigali is a fairly small airport, so my plan was to fly them to Johannesburg after a stopover of a couple of days, and use that as the "turnaround point" for my journey.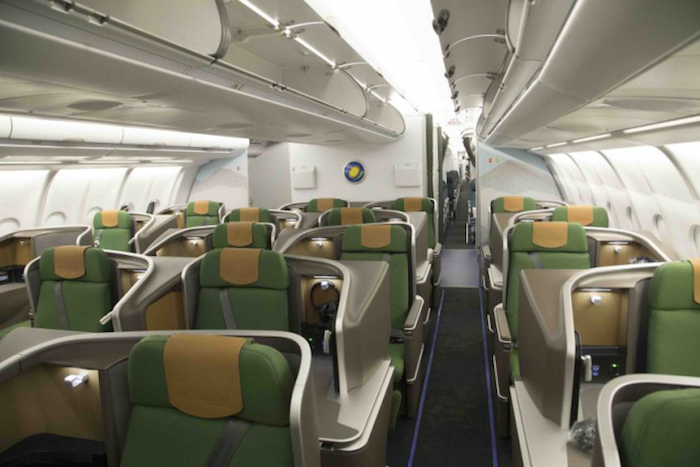 RwandAir's Kigali to Johannesburg nonstop flight is poorly timed (it lands after 2AM), though they operate a flight via Lusaka, Zambia, which gets in at a much more reasonable 2:40PM. Africa is the continent I've explored least (I've only visited South Africa and then parts of northern Africa), so I figure if I'm flying through Lusaka, I might as well stop there for a couple of days and explore.
I've heard great things about Kigali (though I realize the real wonders of Rwanda are outside the city), but I can't say I've heard all that much about Lusaka. Has anyone been, and is it interesting/safe enough to visit?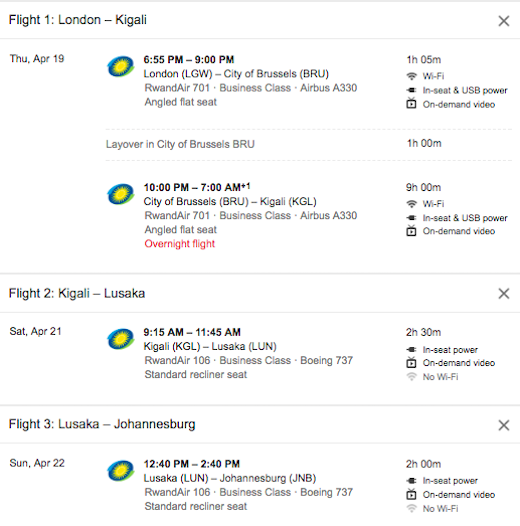 Then for the return portion of this trip I was looking at flying from Johannesburg to Frankfurt on Air Namibia (or Nambia, if you prefer), with a stop in Windhoek. I know Namibia is a beautiful country outside of the city, and I'd like to visit with Ford sometime for an extended period, but is Windhoek worth visiting for a couple of days?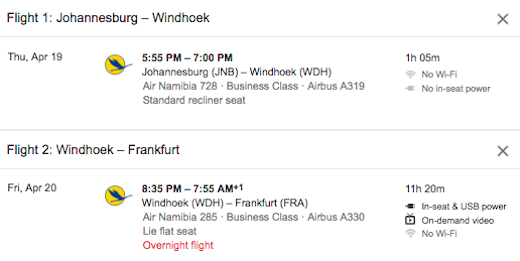 I'm super excited about planning travel on some more African airlines, so now I just have to figure out how I can squeeze Kenya Airways, TAAG Angola, Air Madagascar, Air Mauritius, etc., into the same trip. Either way, being able to visit three new African cities and countries on a quick review trip seems like a good opportunity.
I'd love to hear what you guys think!