Update: Read my full Air India Business Class A321 Delhi To Colombo review.
After a pleasant flight in Air India's 787 business class from Frankfurt to Delhi, it was time to connect from Delhi to Colombo on an Air India A321. Let me start by saying that the Delhi Airport transit experience was awful. I've never in my life seen such an inefficient security checkpoint, though I'll save the details of that for the full trip report.
So, how was Air India's A321? Pretty bad.
Air India's A321 featured a total of 12 business class seats, spread across three rows in a 2-2 configuration.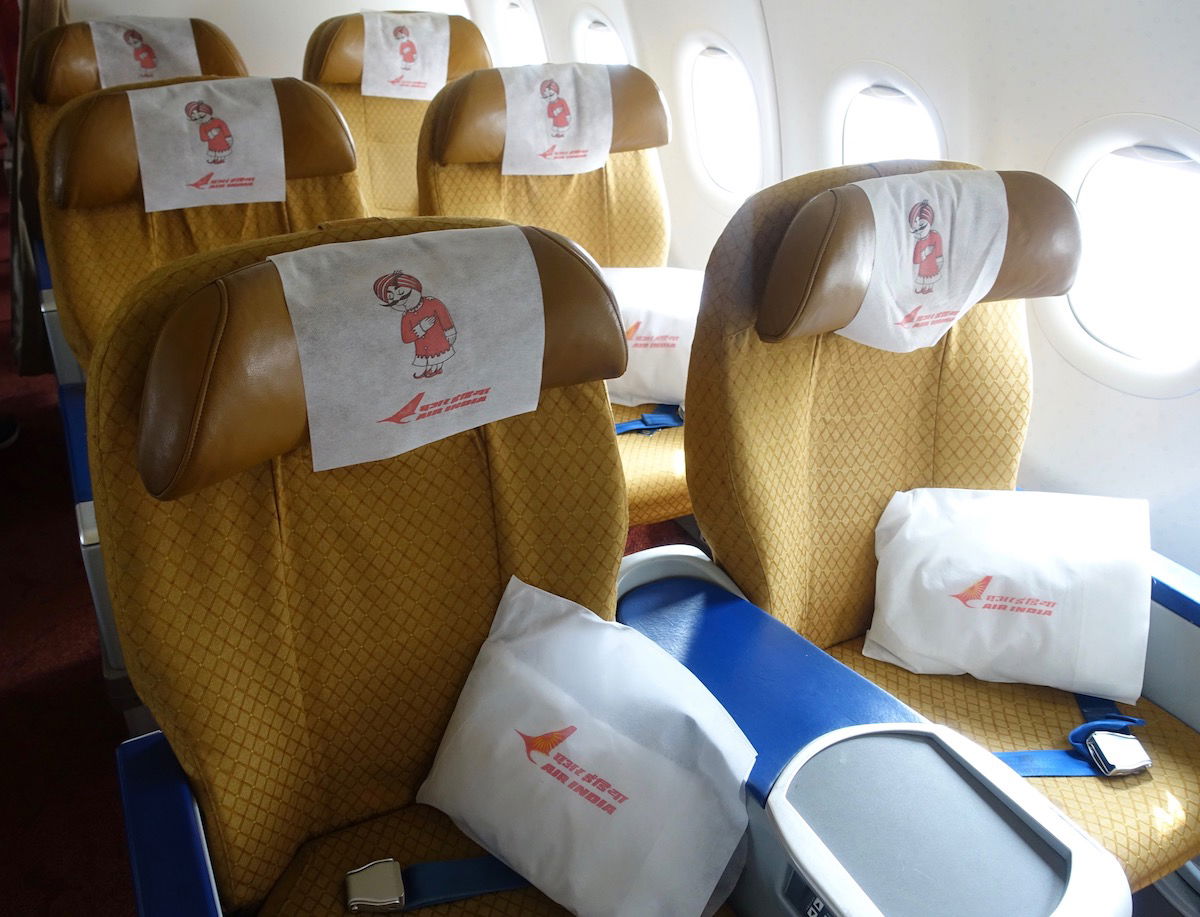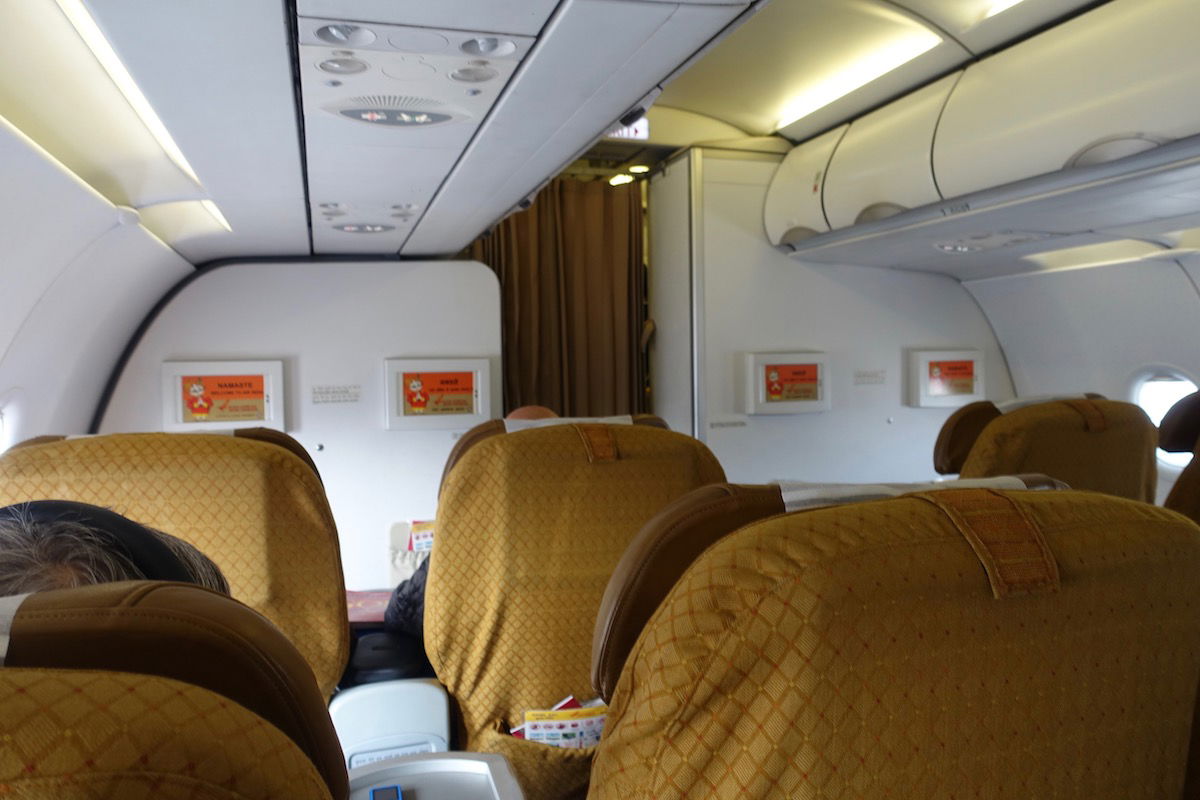 The cabin was worn. There were no power ports, no personal televisions, no nothing. The seat fabric was dirty and the seat and seatback pocket were really stretched out. There was a footrest, but it was barely adjustable.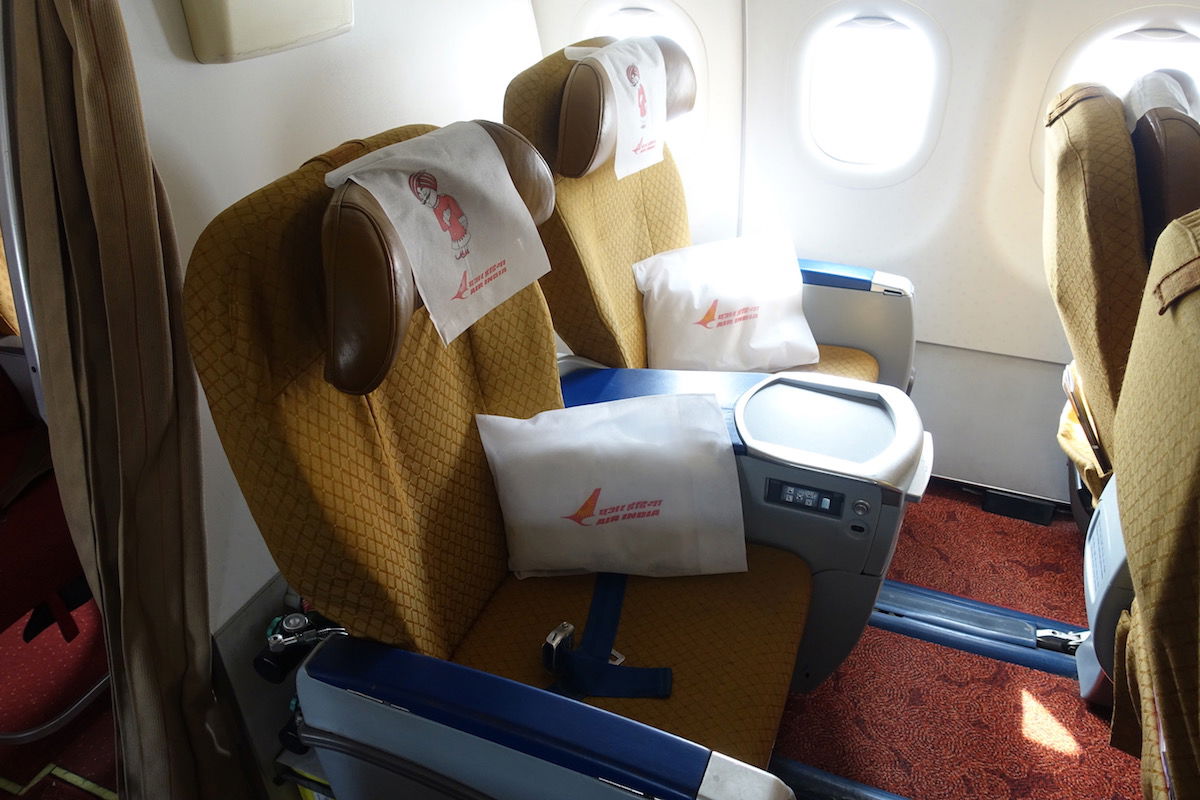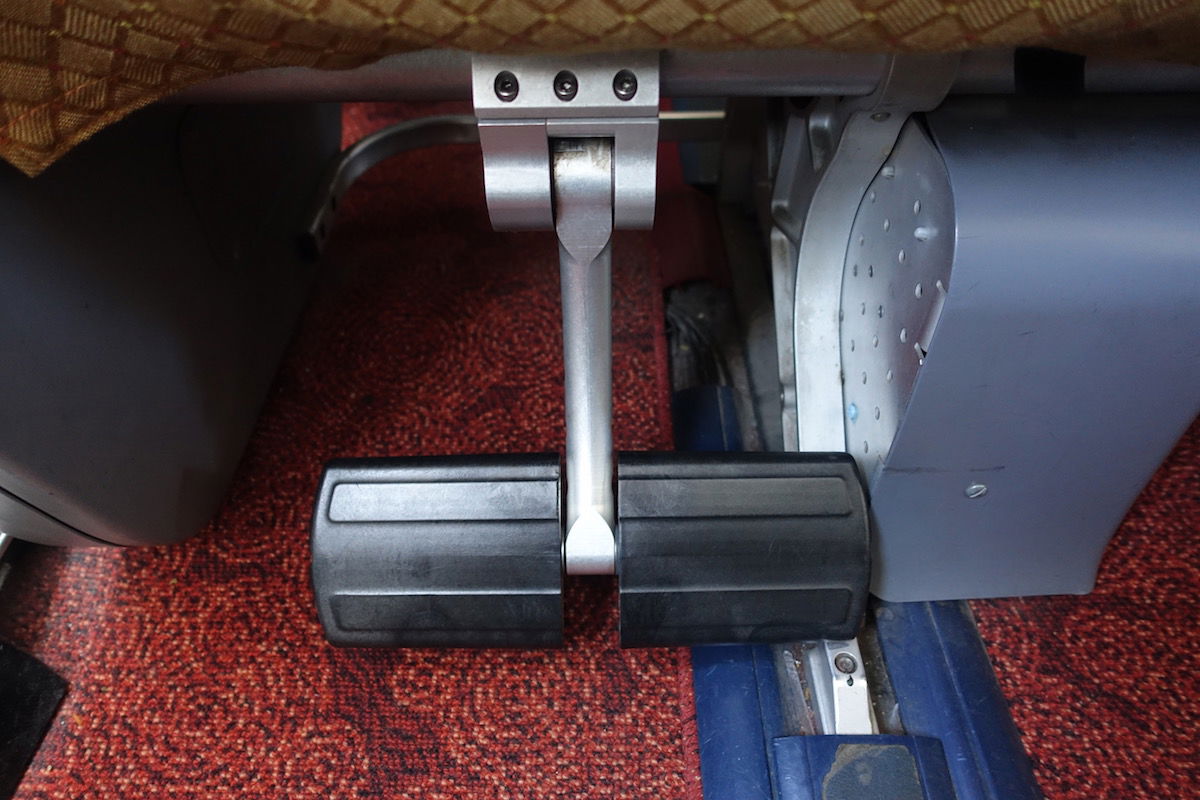 Perhaps the funniest aspect of the A321s is that the bulkheads have things that look like entertainment monitors. They even have volume controls. However, in reality they're only Air India branded signs. How bizarre. Did Air India used to have IFE on their A321s and they eliminated it, but didn't want to pay to even take the boxes off the bulkheads? This is just so cheap and strange looking.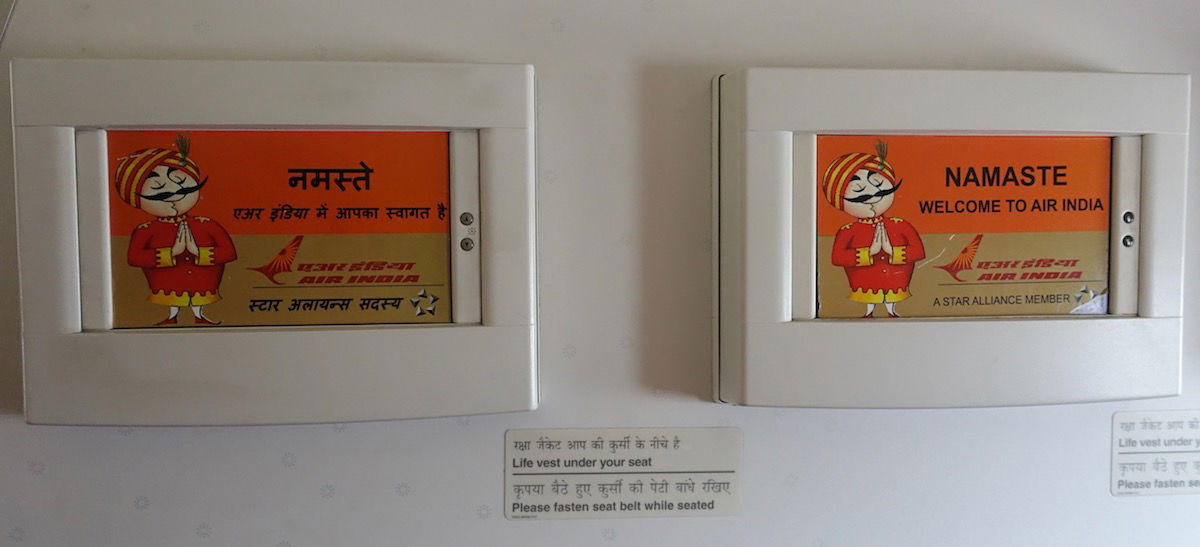 The only inflight entertainment was the duty free magazine. At least that was entertaining…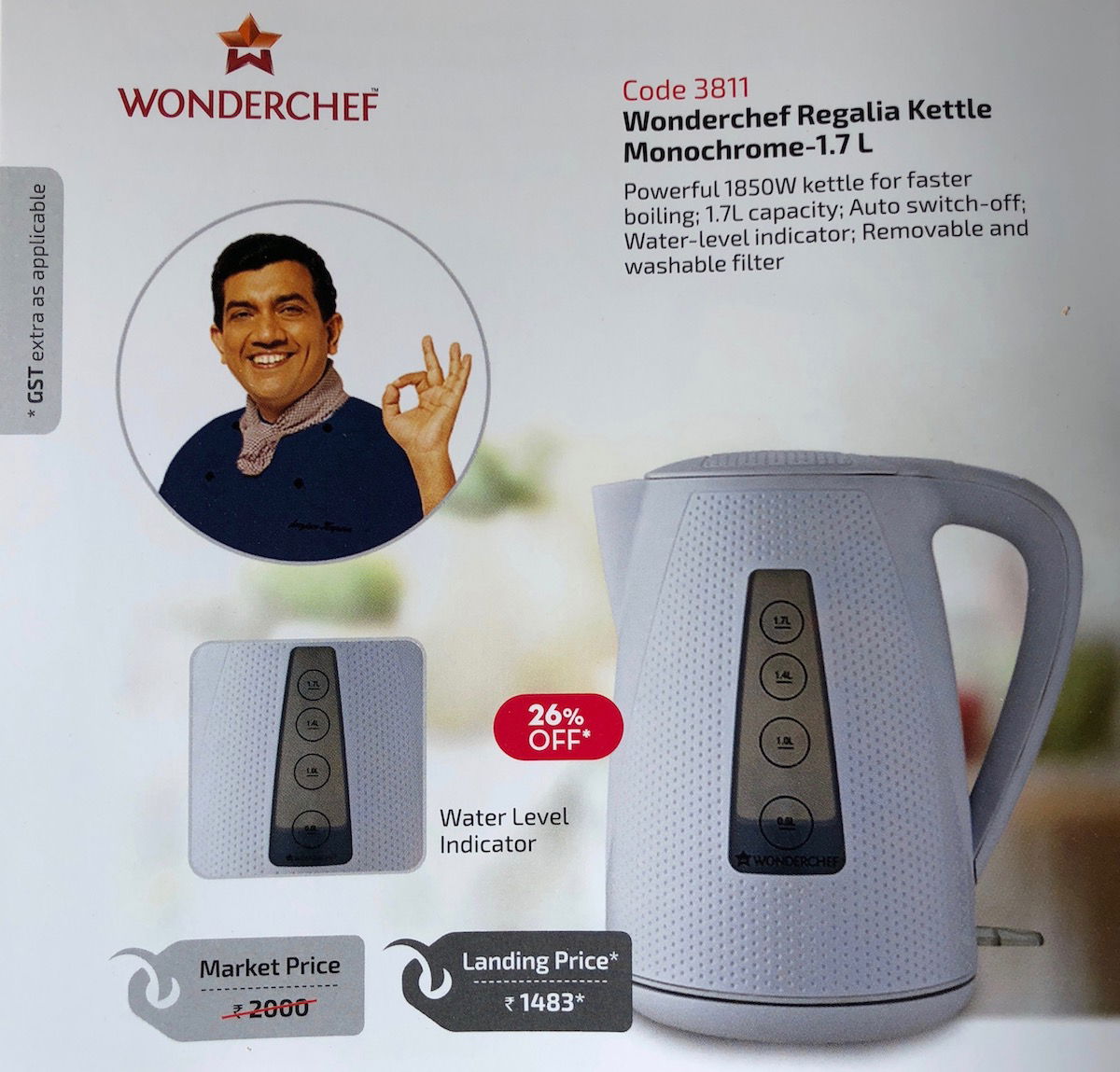 The only amenities on this flight were a pillow and blanket. The blanket and pillow were both thin, though they did at least seem to be cleaned sometime recently, as they both smelled fine.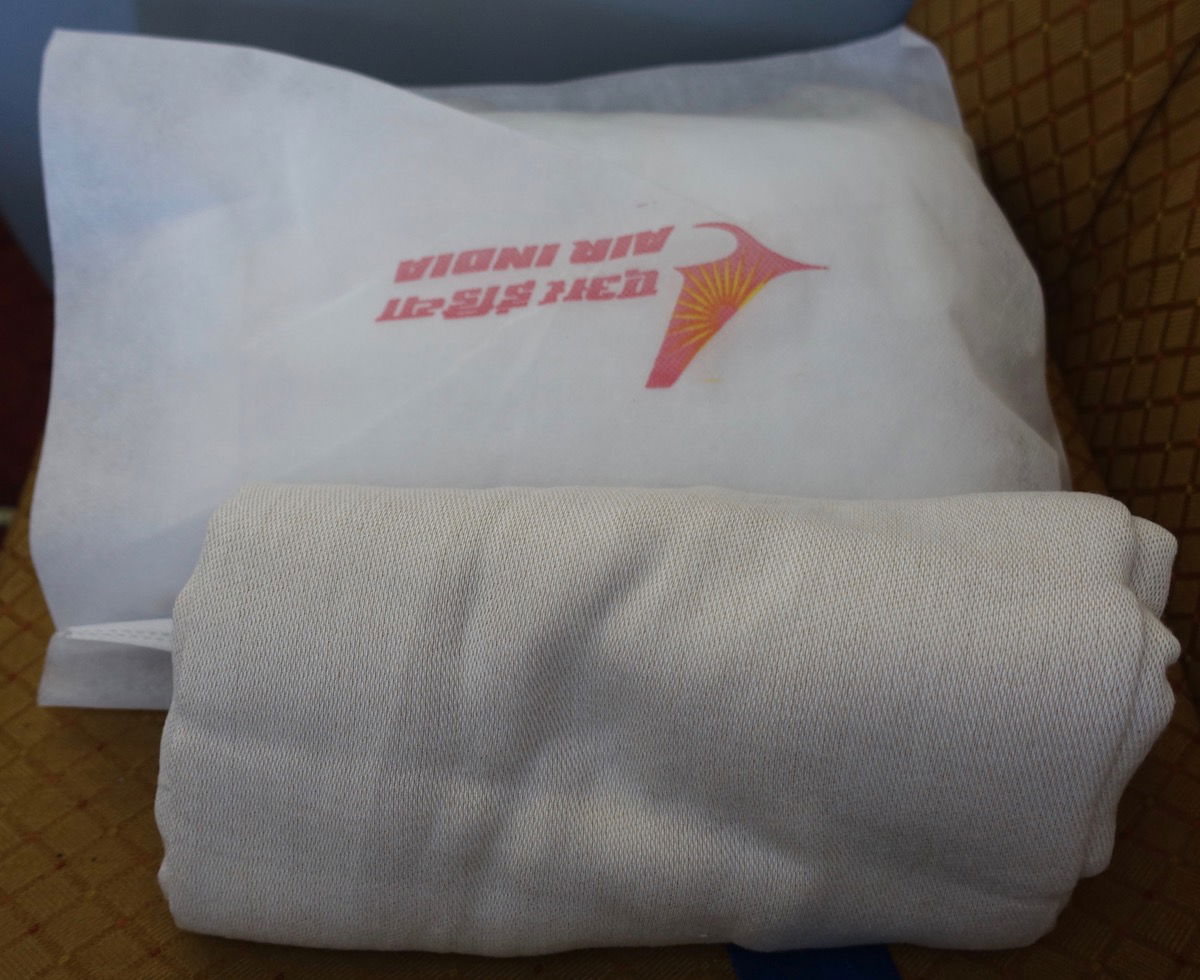 There was a lunch service on this 3hr30min flight, which started with drinks and packaged peanuts. Since I had nothing to entertain myself with I decided to have some wine. Air India has just one white and one red, and they're served in Air India branded bottles, so I was a little suspicious. To my surprise, the wine was quite good.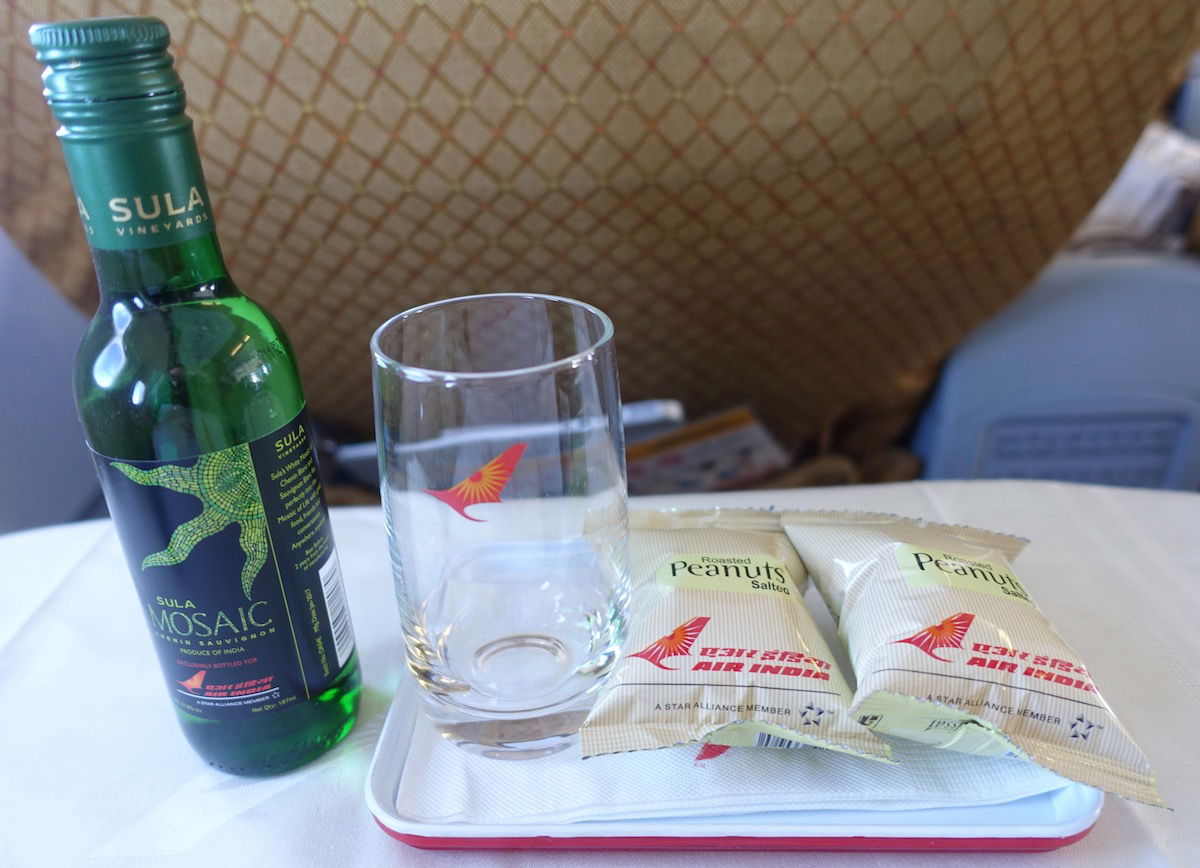 There were no menus, though there seemed to be four meal choices — you could choose veg or non-veg, and Indian or Western. I selected Indian veg. Once again, the food was quite good.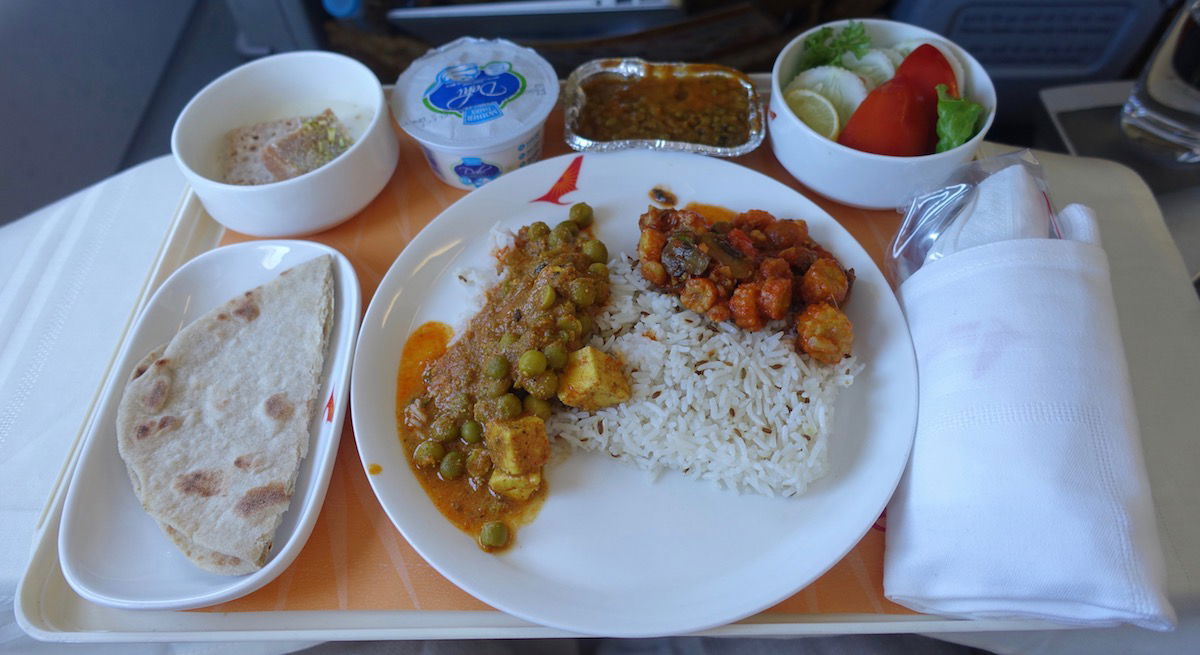 The two flight attendants working business class were friendly and attentive throughout the flight. Thanks to the couple of glasses of wine I had, I managed to get in a good nap, and woke up during the descent.
Overall I'd certainly avoid Air India's A321s, though. The planes are way past their prime, and don't even have power ports.