With reduced oil revenue in the Middle East, we've seen all kinds of changes in the UAE, Qatar, etc. Businesses (including airlines) are being run in more of a sustainable way, and we're seeing existing taxes being increased, and new taxes being introduced. For example, in the past I've written about how the airport taxes have increased in Abu Dhabi and Dubai.
Well as of today (January 1, 2018), the UAE has introduced a controversial new 5% VAT on purchases. This new tax applies to clothes, hotels, utilities, gas, etc. However, the tax doesn't apply to everything, as medical treatment, public transportation, etc., are excluded.
If you're planning on staying at a hotel in the UAE anytime soon, this means you can expect to pay even more for your room. While the UAE hasn't had an across the board sales tax up until now, there has already been a municipality tax on hotel stays, which varies based on the Emirate you're in. For example, in Dubai that municipality tax has been 10%, while in Abu Dhabi it has been been 6%. There has also been a 10% service charge on hotels, and an additional tourism tax and municipality fee.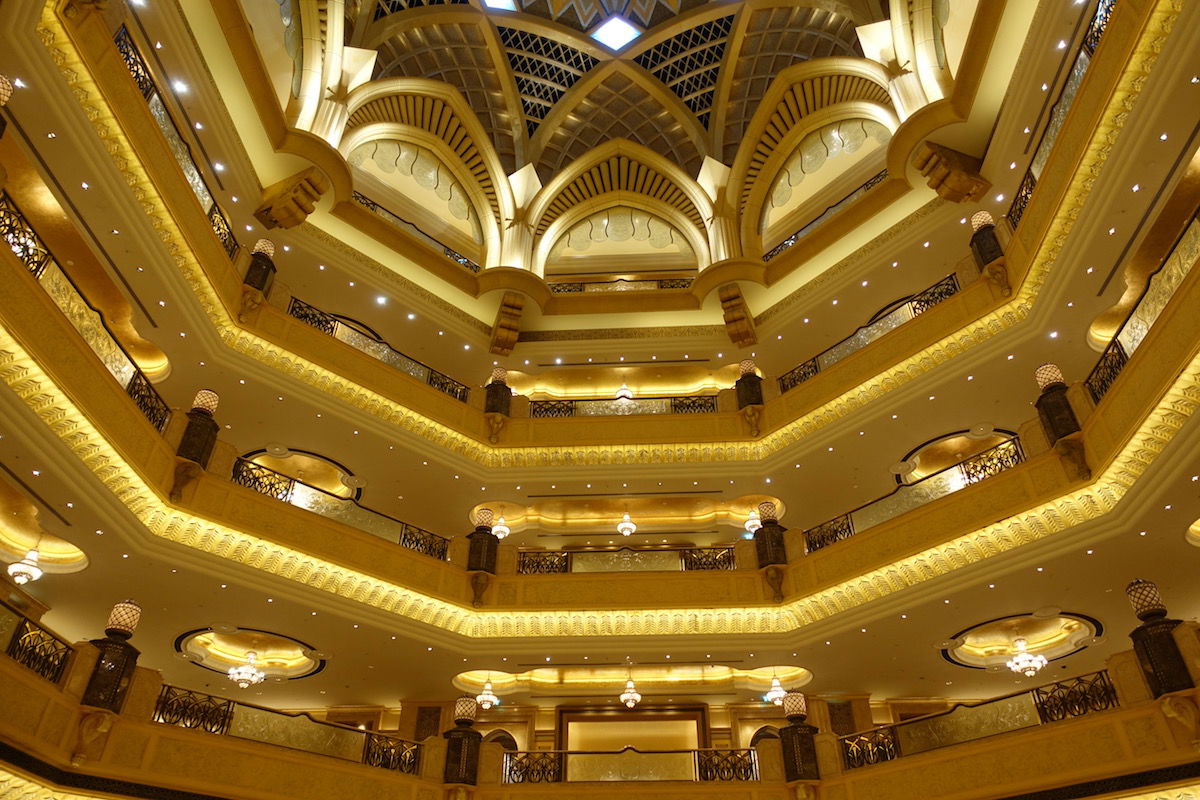 Emirates Palace Hotel Abu Dhabi
For hotel stays as of today, you can expect to pay a further 5% on top of that. For example, I pulled up rates at a Hyatt in Dubai, where the base rate for a one night stay is 750AED. Now you'd end up paying a 10% municipality tax, 10% service charge, 5% VAT, plus a tourism tax. That 750AED hotel room now costs 961.25AED, which is 28% more than the base rate. Ouch!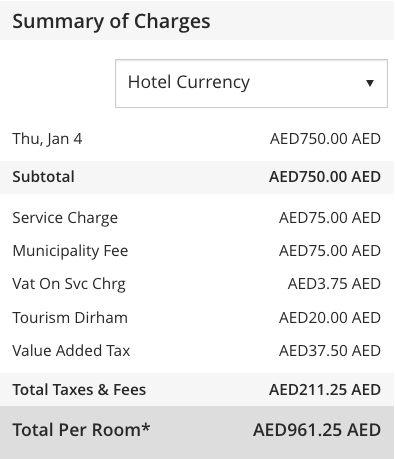 Let's look at a Hyatt in Abu Dhabi with a base rate of 530AED, where you'd end up paying a 6% municipality tax, 10% service charge, 5% VAT, plus a tourism tax. That 530AED hotel room now costs 680.15AED, which is 28% more than the base rate. While the municipality tax is lower as a percentage, there are some additional fees in Abu Dhabi.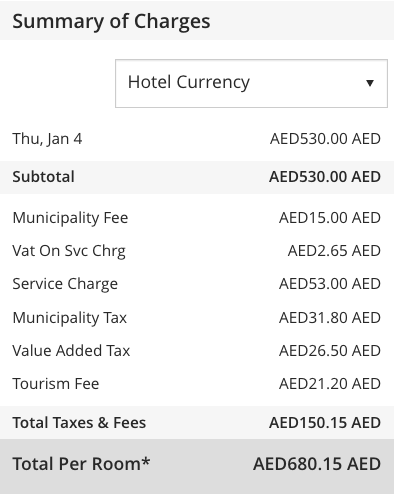 The UAE is now one of the markets with the biggest markups beyond base rate at hotels. In some places hotels have a 20-25% combined service charge and tax, while 28% is on the very high end globally.
Keep in mind that if you redeem points for a stay you don't pay any of the taxes or fees that are calculated as a percentage of the room rate, so it now makes even more sense than before to redeem points for hotel stays in the UAE.