It has been amazing to see British Airways' transformation over the past few years, as they've gone from being a relatively full service airline to an almost ultra low cost carrier. While they still offer different types of experiences depending on the cabin you're traveling in, they've added more seats to planes, have eliminated free food & drinks in short-haul economy, etc.
I can't say with certainty that many of their changes don't make business sense, but there's no denying that they've made the passenger experience worse.
In late 2016 we first learned about British Airways' plans to densify many of their planes, including their 777s, A320s, and A321s. As we learned at the time, starting in winter 2017, the A320s are going from 168 seats to 180 seats, and starting in summer 2018, the A321s are going from 205 seats to 218 seats.
Now we have more details about the ways in British Airways is densifying their short-haul fleet.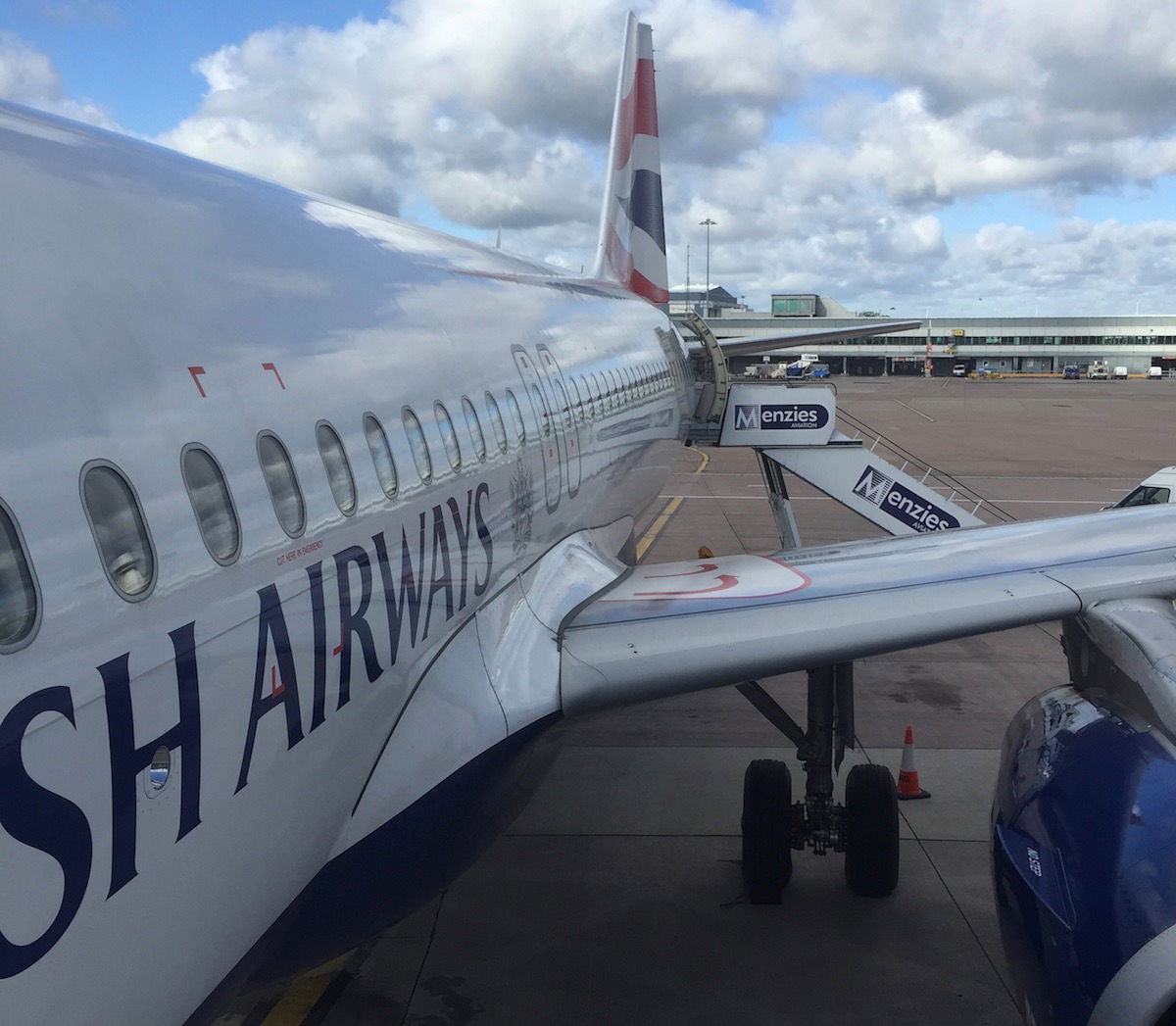 British Airways A320
Changes coming to British Airways short-haul aircraft
Head for Points links to a post by FlyerTalk user MFCC, who has the details of the short-haul changes coming to British Airways. For A320 and A321 aircraft that are being reconfigured with more seats:
The first 12 rows of seats on A320s, and first 14 rows of seats on A321s, will retain the current seats, and will get both USB and standard power outlets added
Seats in the rest of the aircraft will be replaced and will feature just 29″ of pitch, will have USB outlets (though not standard power outlets), and won't recline
British Airways' short-haul business class cabin is flexible in terms of size since it simply features a blocked middle seat, though in the future sales of the seats will be capped on longer flights, as there won't be enough galley space to store meal trays beyond a certain point, as galleys are getting smaller
To save weight, the planes won't feature drop down monitors, so there will be manual safety demonstrations, and no more airshow
There will be no trash storage or potable water at the rear of the aircraft, so all trash will have to be carried through business class to the front of the plane, and all requests for free tap water will require the crew to come to the front of the plane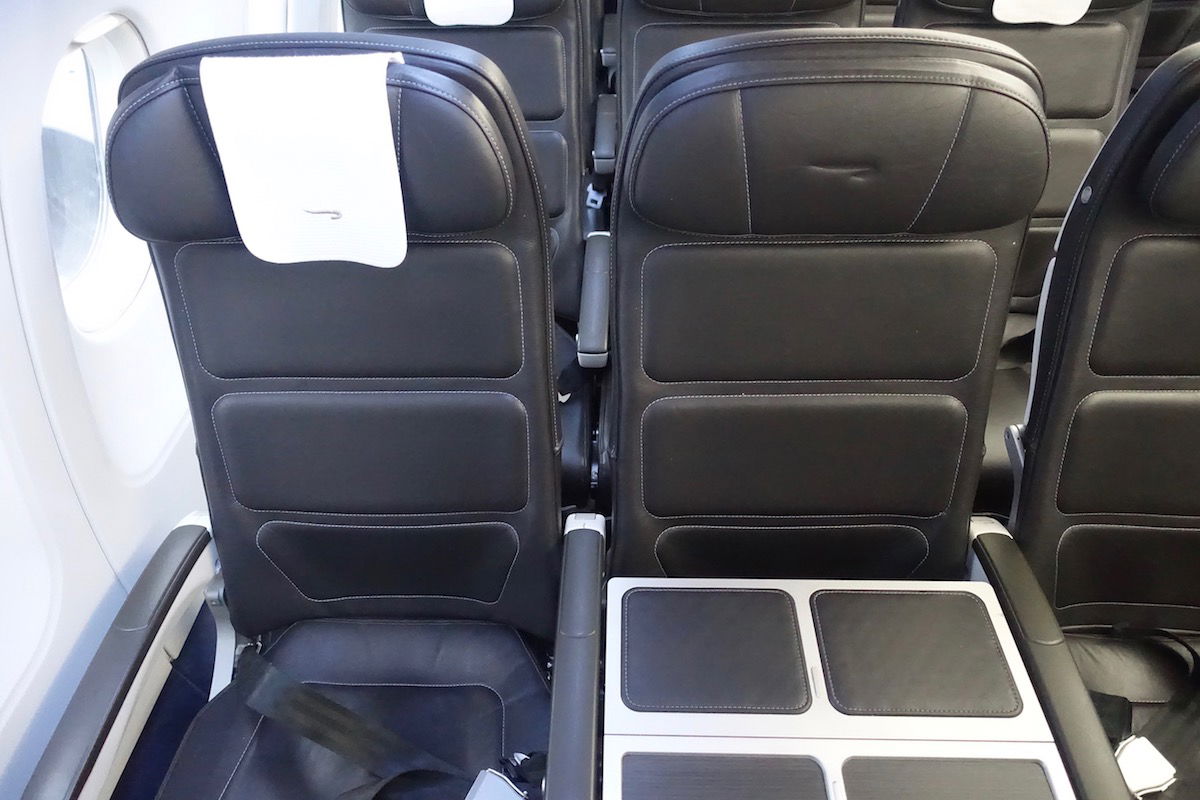 British Airways' current regional business class cabin
Are these changes actually a big deal?
Call me crazy, but I actually don't think they're a huge deal, at least in comparison to British Airways' already subpar passenger experience:
It's fantastic that they're introducing power ports, which to me is a huge positive
I don't mind that the regular seats don't recline, given the lack of legroom; when we're talking about seats that have 29-30″ of pitch, I don't view recline as all that much of a benefit
While the decrease in pitch from 30″ to 29″ is rough, keep in mind that the new seats will likely be even thinner, so there's a chance the actual legroom won't be decreased by an inch
Losing monitors isn't a huge deal, as much as I enjoyed watching the airshow
The need to carry trash further through the cabin isn't ideal, but it's also not a huge deal
Don't get me wrong, I don't like these changes, but my point is simply that the British Airways short-haul experience sucked before these changes, and it will still suck after these changes. I'm just happy that we're getting power ports.
What do you make of British Airways' short-haul aircraft changes?