Happy Saturday!
This was a fairly low-key week, with most of my time spent blogging and catching up on trip reports. I was able to meet up with my dad in Los Angeles for a few days, and it was fun showing him around the city.
This was really the calm before the storm for me, since the next few weeks will feature an insane amount of travel (even by my standards), including flights on Hainan Airlines, Oman Air, Iberia, LAN, and Air France. I'll also be headed to Colombia for a week. Make sure you're following along on Facebook, Twitter, or Instagram for live updates.
Featured Stories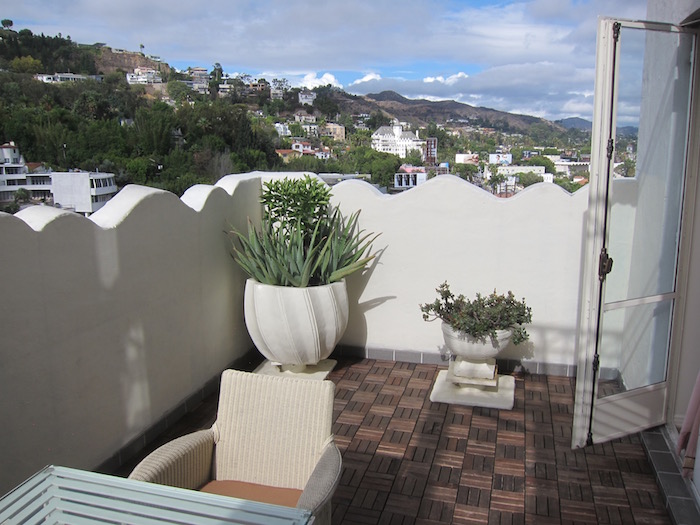 While hotel loyalty programs in and of themselves can be extremely rewarding, there are many ways to get additional perks for stays at luxury hotels. In many cases these are perks at hotels which don't otherwise have loyalty programs (like the Sunset Tower Hotel West Hollywood), so these perks are as good as they get.
I've written extensively about some of these programs, including American Express Fine Hotels & Resorts and Virtuoso. I figured it would be interesting to do a side-by-side comparison of the two programs.
---
Through March 1, 2016, American is offering up to 42,500 bonus AAdvantage miles when buying miles.
Furthermore, if you complete your mileage purchase by February 8, 2016, you can get a 10% discount on the purchase price.
But is it a good enough deal to consider making a speculative purchase?
---
If you haven't been keeping up with the blog lately, there are three series of trip reports that overlapped this week.
All are worth reading, so check them out if you haven't already!
---

TIPS: Earning Miles & Promos
$1,100 New York To London Business Class Fares
2-For-1 Tickets To Hawaii On Virgin America
Earn Bonus Miles On American's New Tokyo Haneda Flight
Is Unlimited Flying With OneGo A Good Deal?
30% Off Select Singapore Airlines Economy Awards
Great Deal: Park Hyatt Dubai Presidential Suite For Cheap!
Delta Offering Double Miles To Australia
Should You Buy American Miles Pre-Devaluation?
Amazing Deal: ~$1,150 Roundtrip Transatlantic Business Class Fares (Departing Dublin)
Hilton Selling Points For ~0.56 Cents Each
American Is Still Offering Bonus Miles For Premium Travel In 2016
TRICKS: Redeeming Miles
Great Deal: LAN Business Class Awards From Los Angeles To Santiago
Redeem American Miles For Business Class To New Zealand!
Should You Redeem Citi ThankYou Points For Gift Cards?
International American Airlines Upgrades Are Getting Easier
Book The Most Comfortable British Airways Business Class Seat Ever
Why Miles Are Becoming Less Important To Me (Sort Of)
FlyingBlue's February Promo Awards — Save 25% On Business Class
TRAVEL With Ben (Lucky)
I Learned Something New: Aircraft Swaps Qualify As Schedule Changes
Say Hi To Pam, LAX's Friendliest Employee!
Does An Aircraft Swap Qualify As A Schedule Change?
What Are The Differences Between Virtuoso And Amex FHR?
Going To London Via Asia And Australia And Asia?
How To Share Inflight Wifi Between Multiple Devices
I Just Bought Access To Air France's First Class Lounge
REVIEWS & Trip Reports
Review: Six Senses Zighy Bay Activities & Dining
Review: Six Senses Zighy Bay Villa
From Airbus To Megabus: A Trip Of Contrasts
Review: VIP Lounge Los Cabos Airport
Introduction: To The Middle East… The Very Long Way
Review: Final Thoughts On The Hyatt Ziva Los Cabos
Review: Air India Lounge Delhi Airport
Review: Hyatt Ziva Los Cabos Restaurants And Bars
Review: Air India First Class 777 Delhi To San Francisco
Review: Zen Spa, Pools And Other Activities At Hyatt Ziva Los Cabos
Review: Air India's AMAZING First Class Ground Experience In Delhi
NEWS & Updates
A Jet Airways Crew Was Suspended Over WHAT?!
4 Reasons I Prefer The A350 To The 787
Alaska Introduces Elite Rollover Miles (Targeted)
Air France's Tribute To The 747
Video Footage Following This Week's Mid-Flight Explosion
Why Is Lufthansa's New Flight To San Jose Delayed?
JetBlue Mint Now Bookable To Boston, Starting At $599
Breaking: Delta CEO Richard Anderson To Retire
British Airways' Brilliant New India Ad
LAN Restarting Nonstop Los Angeles To Santiago Flights
AWESOME: Icelandair Introduces Stopover Buddies
ANA's A380 Will Feature First Class (And More Details)
Etihad's First Class Lounge Abu Dhabi To Open In May 2016
American's New Domestic First Class Seat Looks Familiar…
American Brings Back Free Snacks In Economy
---
Hope everyone has a great weekend, and safe travels to those on the road!