While this question is generally applicable, let me frame it in the context of a specific situation many people are facing. In early January I wrote about American making a bunch of award & upgrade space available to Shanghai, which presented a great opportunity, given that some of American's routes to Shanghai are operated by 787s with fully flat beds.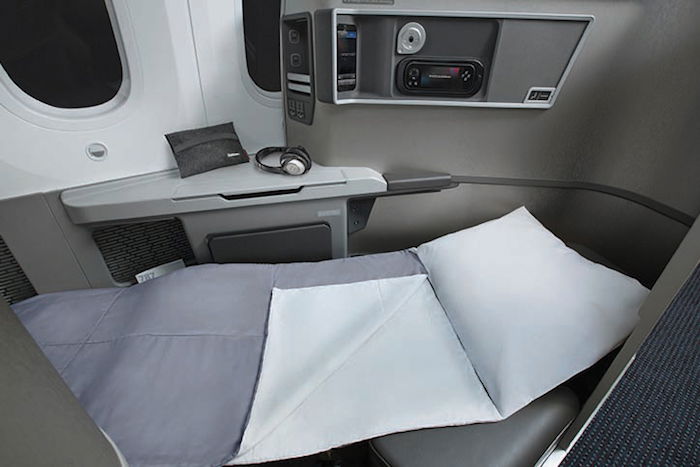 American's 787 business class
The fare was low enough to encourage me to book such a ticket, so for $715 I booked a ticket between Los Angeles and Shanghai, which I upgraded to business class. That's a tough value to beat, especially since I'm flying in April, before American switches to a revenue based frequent flyer program.
Quite a few people took advantage of this deal & availability, though not everyone was as lucky. A few days ago, American announced that they're changing the aircraft flying between Los Angeles and Shanghai as of June 2, 2016. The flight will be operated by a 777-200ER, featuring American's old angled business class product.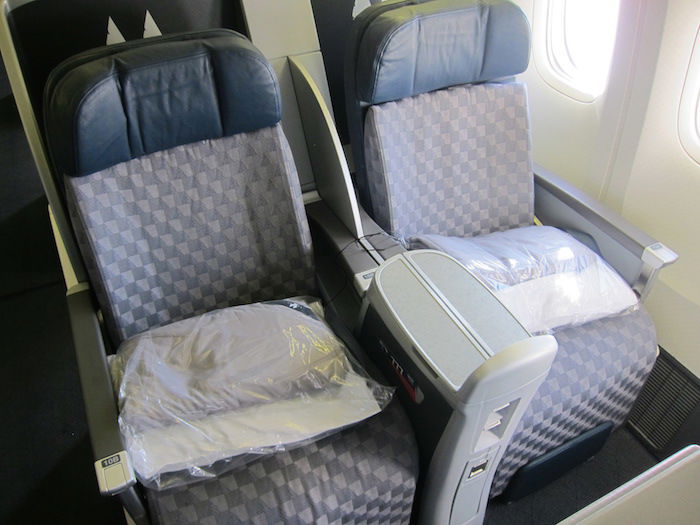 American's old 777 business class
So now people who booked a flat bed to Shanghai are stuck with angled seats instead, which is especially frustrating since American flies 787s to Shanghai from Dallas and Chicago.
Gaurav asked today whether American ever allows changes to an award because of equipment changes? It's a question I've received several times over the past few days.
As many of you may know, when there's a schedule change on your itinerary you can typically make changes or cancel your ticket for free.
Does a plane change qualify as a schedule change? Not really, unfortunately. Unless they swap out the type of plane to the point that your class of service changes (like you booked first class and the plane no longer has a first class cabin), then it doesn't really qualify as a schedule change.
Furthermore, American doesn't guarantee seat types, so even though you're getting a different product, they don't owe you anything, unfortunately, since they don't price the products differently.
Those are technically the rules. That being said, in practice I think you might have more luck than that. If you get a good phone agent and explain the situation ("I specifically booked this flight because it had a flat bed"), I suspect you might have luck.
At a minimum they'll probably let you rebook on another routing with award availability, be it on American or another oneworld airline. But if you get a good agent and they forward the issue to a supervisor/revenue management, I wouldn't be surprised if they also opened up business class award space on a routing through Dallas or Chicago, which would be operated by a 787.
Again, I wouldn't count on it, and if you get an agent who refuses, I'd politely thank them for their time and hang up. But with a bit of persistence and explaining the situation, I don't think it's an unrealistic request at all.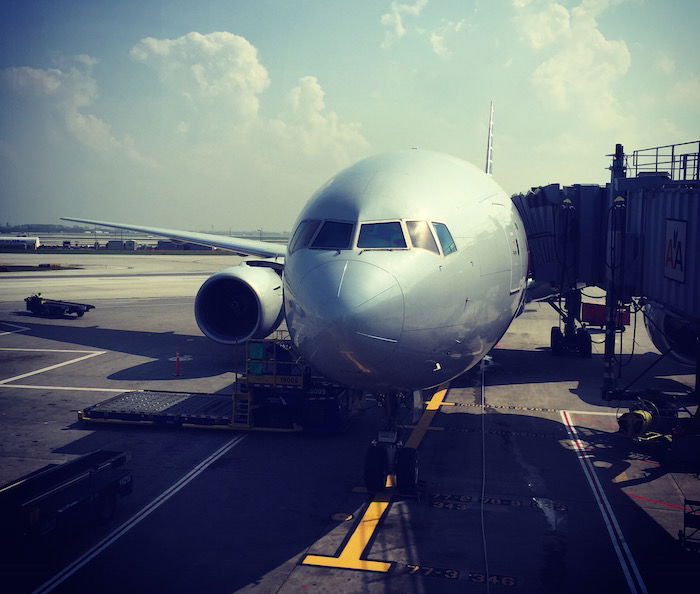 American 777-200ER
Bottom line
When you really look at airlines' contracts of carriage, they don't guarantee very much, including punctuality, the product you'll get, etc. A plane change will work a bit differently than a schedule change, but with a sympathetic agent you may very well have luck getting rebooked on a routing on a better plane, in the event of such a change.
Have you had luck getting your routing changed after the product was changed on you?