Yesterday I wrote a post about an issue several readers are facing, where American is changing the equipment on the Los Angeles to Shanghai route as of June. The flight is being swapped from a 787 to an old configuration 777, meaning passengers are going from a flatbed business class product with direct aisle access, to an angled business class seat with seven seats per row.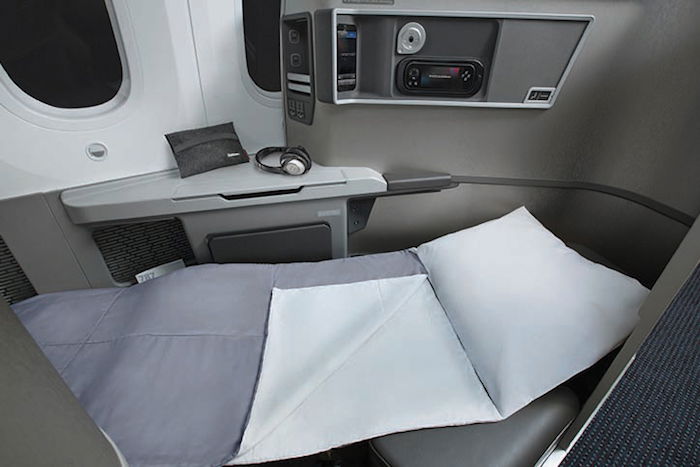 American's 787 business class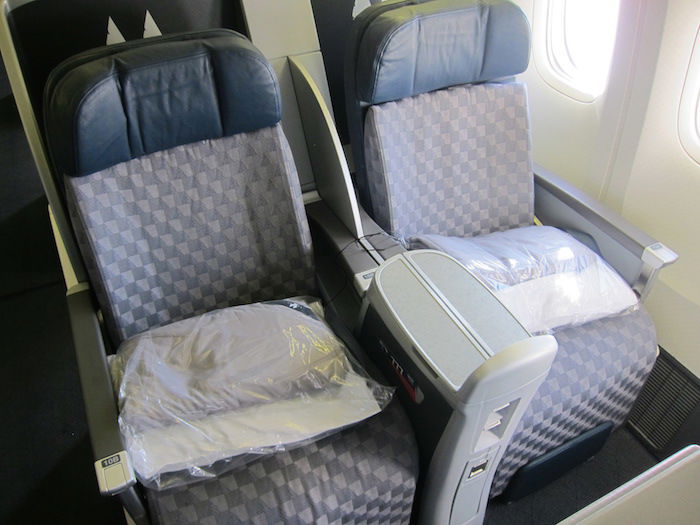 American's old 777 business class
Readers wanted to know if they could request to be rerouted via another city so they can keep the flatbed business class product they booked. My answer was basically that I thought the contract of carriage didn't cover something like that, but in practice, it's something a good agent should be willing to help with if you explain the situation.
How inconsistent are airline phone agents?
As is the norm with everything involving airline phone agents, experiences were greatly varied. For example, reader Duke reported the following positive resolution:
This was my case (with SWU) and I was able to get my ticket changed from LAX->PVG to LAX->DFW->PVG at no cost which will take a longer flight time. Buy I get to keep 787 business seat.
Meanwhile reader Michael reported a negative resolution:
Lucky, I followed you in and bought tickets also. When I saw the change yesterday I called them and asked to switch to Dfw (where I live). After 20 minutes on hold they offered to do that for another $500 in fare difference or give me my money back with no penalty. I took the credit.
Meanwhile reader Jack reported being upgraded on the flight to first class for free (wow!), after four calls:
OK I used miles for PVG-LAX in biz last week (thanks Lucky!) and discovered this change today from your post. I'm a 1.8MM lifetime member (lifetime Gold meh) so I hoped for a little help as the Mrs. #1 can't stay at an angle for 11 hours and #2 can't fly to Dallas and then be in domestic first class for 3 hours back to Cali. Bad back – surgeries etc it just doesn't work.

Call #1 – ask about my alternatives – told "you don't have any – sorry". I ask for supervisor who does offer the PVG-DFW-LAX option in Biz which I say won't work and she again says sorry and hangs up on me.

Call #2 – I ask when the change took place and no one can figure it out as the flight number hasn't changed – so the basic answer is "nothing has changed". I say that can't be so – get supervisor. I remember that the old 777s have flagship suites – and say "what about moving to first class? I don't mind the extra miles to keep Mrs. W happy." Answer is sold out my day. I ask about contacting inventory to override it and I am told that isn't allowed. I say I know it's allowed and the answer is yes but "I'm not doing that for you" and she hangs up.

Call #3 – I ask first when this took place and agent says she can't tell. I say "you've got to be kidding" and she hangs up on me.

Call #4 – ask to go to supervisor immediately. I ask "as a lifetime gold member what can be done – what are my options.?" I am told that she'll waive the reinstatement fees. I say that's basically required by the contract of carriage and after checking for a bit she agrees this would constitute a major change in type of equipment and that I'd be entitled to that anyway. Again I ask is there anything she can do and she says "what do you want?" I say I just want to travel in F on the same day and she says "why didn't you say so?" aargh if you'd read the historical remarks you'd see what I wanted!!! (but I didn't say that). She proceeded to sell me into A class (usually for F class upgrades) and waive the additional miles "AUTH DUE TO PAX IS LIFETIME GOLD AND DUE TO THE SCHEDULE CHANGE. PAX WIFE HAS ISSUES WITH HER BACK AND NEEDS THE LIE FLAT SEATS."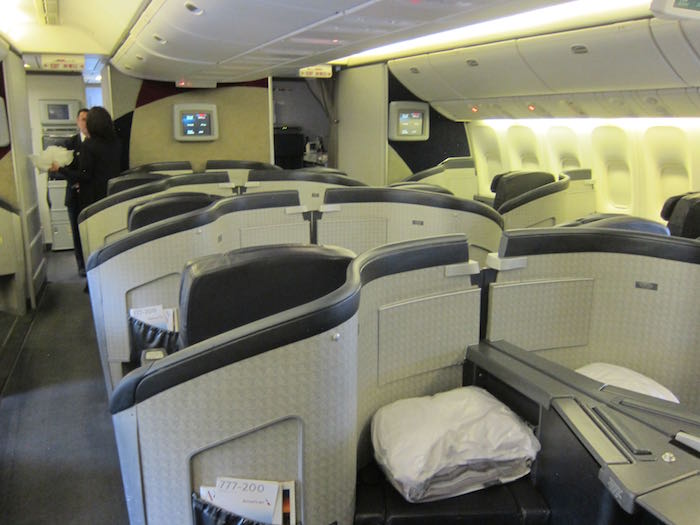 A free upgrade to American's (old) first class? Not bad!
You actually are protected when plane types change
There's more to this than the above experiences, though. As it turns out, consumers actually have a lot more protection than I expected in such situations, as aircraft swaps are covered in American's contract of carriage, via Matthew at Live and Let's Fly. American's contract of carriage via its American Airlines General Rules of the International Tariff specifically says the following (bolding mine):
in the event, after ticket issuance, schedule changes are made by AA that:
(i) Affect a passenger's departure and/or arrival by 2 4 or more hours;
(ii) Result in the addition of an intermediate stop on the passenger's itinerary;
(iii) Result in a substitution of equipment not acceptable to the passenger; or
(iv) If a cancellation or a change in either air or tour itinerary is initiated either by AA or it's tour operators which is unacceptable to the passenger, the passenger will have the option of cancelling without penalty, or rerouting on different flights to/from the same or different destination. however, the passenger must pay any additional amounts resulting from the rerouting.
You can find this on page 29 under Rule 2, Category 16 (Penalties), Section 4 (Refunds), Sub-section C (Schedule change), Item 3.
This means that your rights when a plane type changes are the same as if you have a schedule change that impacts your flight's arrival or departure time by more than four (yes, this used to be two) hours, which more or less gives you free reign to make changes.
I'm guessing most American agents aren't familiar with the above being in the contract of carriage (I didn't even know it was), so if you're going to try to make a change to a reservation due to an aircraft swap, it might be worth pointing them to that section of the contract of carriage.
Bottom line
As you can see, even without the above policy being official, peoples' experiences were extremely mixed, as is the norm when dealing with an airline call center. One person was told it would be $500 to change a routing, one person was allowed to make a change for free, and another person was even upgraded to first class for free after four phone calls.
It's nice to know that the above "protection" against aircraft changes is official in the terms & conditions, though.