---
It's time for me to get caught up on some old trip reports before I go on my upcoming adventures. This trip report dates back to last October, when I went to the Middle East. I'll be writing about the portions of the trip which I think were most interesting, given the amount of reports I have to catch up on.
Booking the flights
The planning for the trip started last April, when British Airways published a cheap first class fare between Dubai and Austin. The fare priced out at ~$1,700 one-way, which was a deal I couldn't turn down. Tiffany and our friend Andrew B. were also interested, so we all ticketed the following itinerary:
10/10 QR1003 Dubai to Doha departing 5:30AM arriving 5:40AM
10/10 QR3 Doha to London departing 7:45AM arriving 1:15PM
10/10 BA269 London to Los Angeles departing 4:15PM arriving 7:20PM
10/11 AA292 Los Angeles to New York departing 6:00AM arriving 2:25PM
10/11 AA67 New York to Austin departing 5:29PM arriving 8:33PM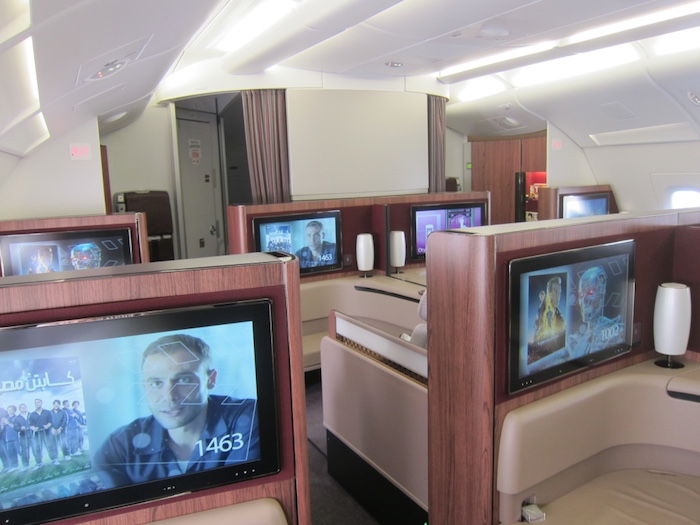 Qatar Airways A380 first class
That's some nice backtracking to get from Dubai to Austin, if you ask me (especially proud of stopping in Los Angeles on the way to New York).
On top of that I ticketed the following flight from Austin to Los Angeles after a night in Austin (which cost ~$100):
10/12 AA17 Austin to Los Angeles departing 12:15PM arriving 1:31PM
We didn't plan an outbound flight at the time.
Several months later Ford and I decided to visit the Middle East. Since he hadn't yet flown Emirates first class, I figured that would be a fun way to get there. We redeemed 90,000 Alaska Mileage Plan miles per person for the following flight:
10/02 EK222 Dallas to Dubai departing 12:15PM arriving 12:00PM (+1 day)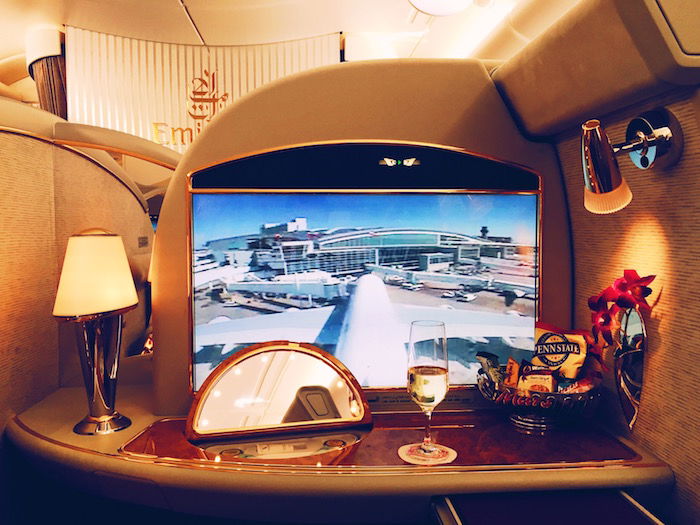 Emirates A380 first class
Then we booked a $59 ticket from Los Angeles to Dallas for the night prior:
10/01 AA2459 Los Angeles to Dallas departing 7:25PM arriving 12:28AM (+1 day)
Since Ford hadn't taken advantage of the Dubai to Austin fare, I just booked him a return from Dubai to Los Angeles in Emirates first class for 90,000 miles.
I won't be reviewing the Dallas to Dubai flight, given that I've reviewed the route before. Furthermore, Ford shared his thoughts on the flight from Dallas to Dubai (which he really enjoyed).
In this trip report I won't be reviewing the domestic flights from Los Angeles to Dallas and Austin to Los Angeles either, since they were in economy.
Furthermore, I won't be reviewing the Qatar Airways Al Mourjan Lounge Doha and the British Airways Concorde Room London, given that our layovers are short and my opinions on both lounges have already been expressed (at the time of this trip, the Qatar Airways Al Safwa First Class Lounge wasn't yet open, though I've reviewed it as well in the meantime).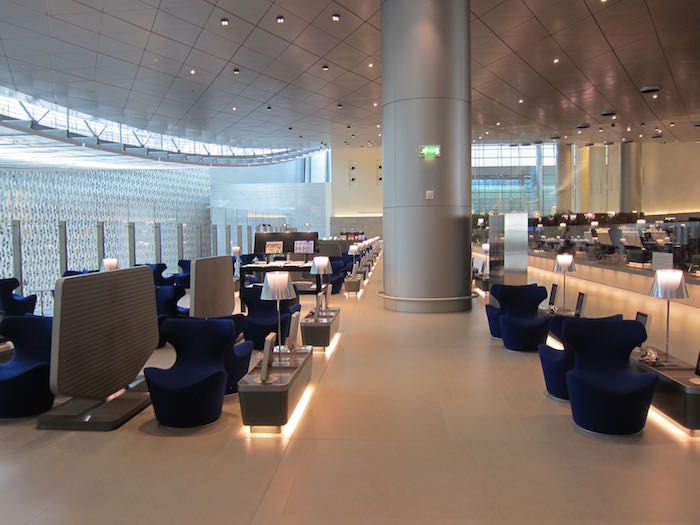 Qatar Airways Al Mourjan Lounge Doha
While I've reviewed Qatar Airways first class between Doha and London and British Airways first class between London and Los Angeles, I'll be reviewing those flights again, since there can be a huge variability in flight quality depending on the crew. The last time I flew from Doha to London was on the inaugural Qatar Airways A380 flight, so I wanted to see what service was like on a less "special" flight.
In the end, my routing looked as follows: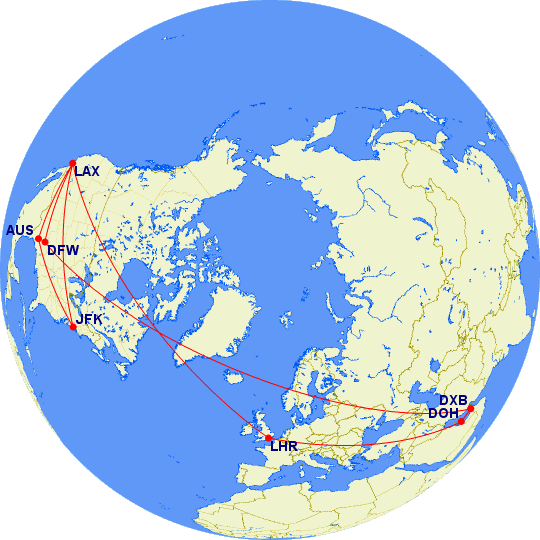 Booking the hotels
Ford had never been to the Middle East before, so we had planned about a week on the ground. We ended up splitting our time between three places.
We spent our first couple of nights at the Six Senses Zighy Bay, located in Oman. It's a roughly 90 minute drive from Dubai Airport.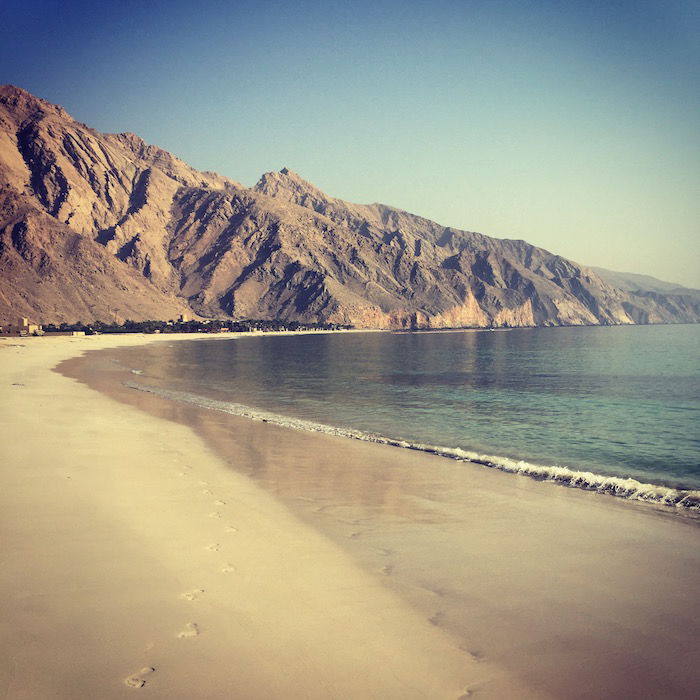 Zighy Bay, Oman
I managed to book a media rate there, which I'll be sharing more details about in the actual installment. Stay tuned for that.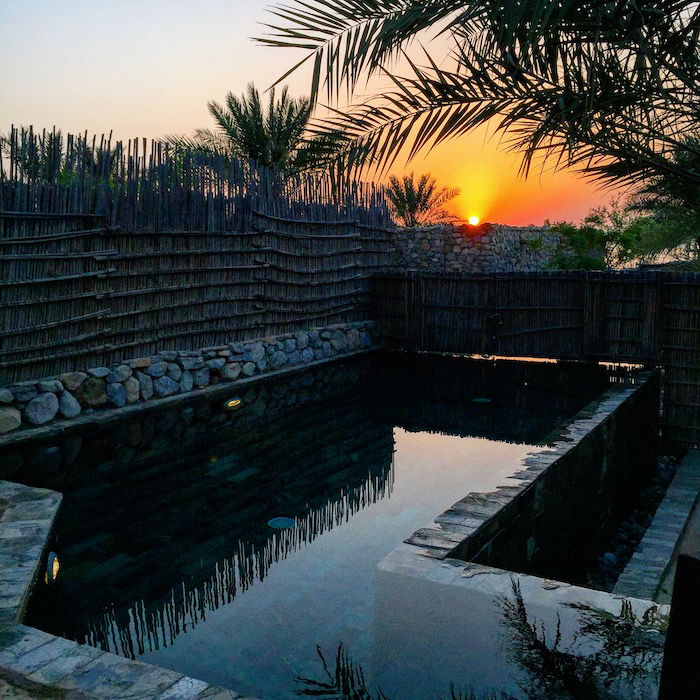 Villa plunge pool at Six Senses Zighy Bay
Then we spent two nights at Al Maha, which is the SPG Luxury Collection resort located near Dubai. Redeeming points here is usually outrageously expensive, but Starwood had a promotion for 35% off select resort redemptions (which is actually still available through March 8, 2016).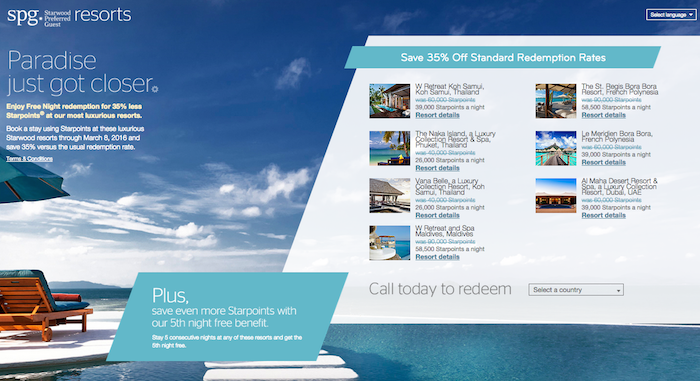 That meant the cost of a redemption at Al Maha decreased from 60,000 Starpoints per night to 39,000 Starpoints per night. That might sound like a ton, but the standard room at this hotel is a standalone villa, and rates include full board and two activities per day. And it was one of my favorite uses of Starpoints ever.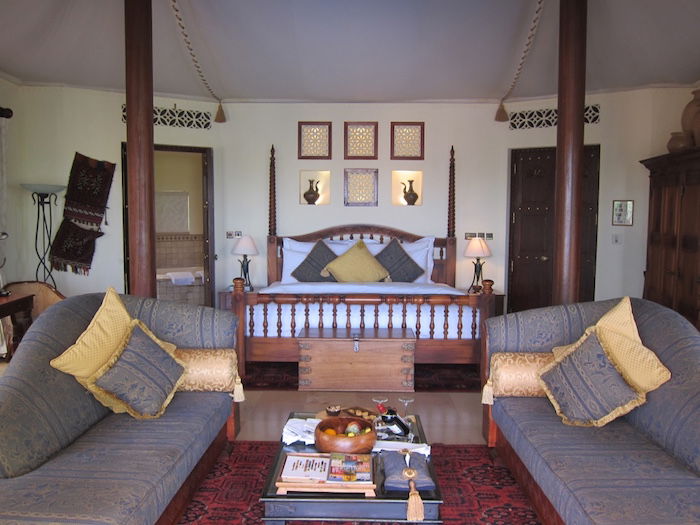 Private villa at Al Maha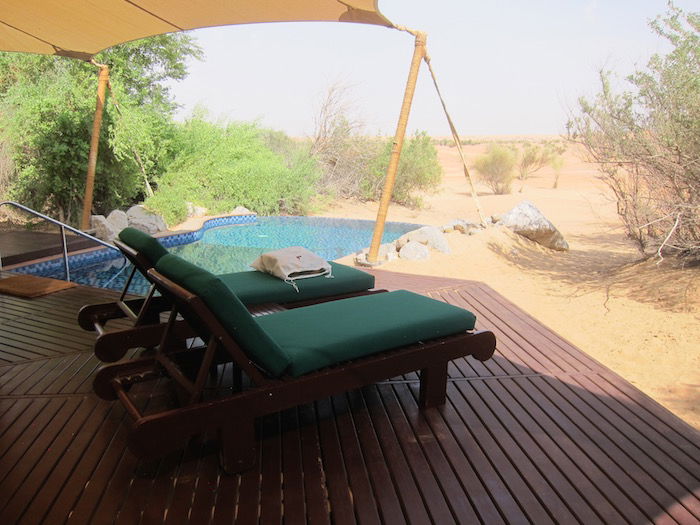 Private villa at Al Maha
Lastly we did a few nights at the Park Hyatt Dubai, which I booked using Points + Cash. As a Category 5 property, that cost 10,000 points plus $125 per night. I won't be reviewing this hotel again, given that I've reviewed the Park Hyatt Dubai several times, including in a Park Suite and a Park Deluxe Room. In this instance we were assigned a Park Deluxe Room.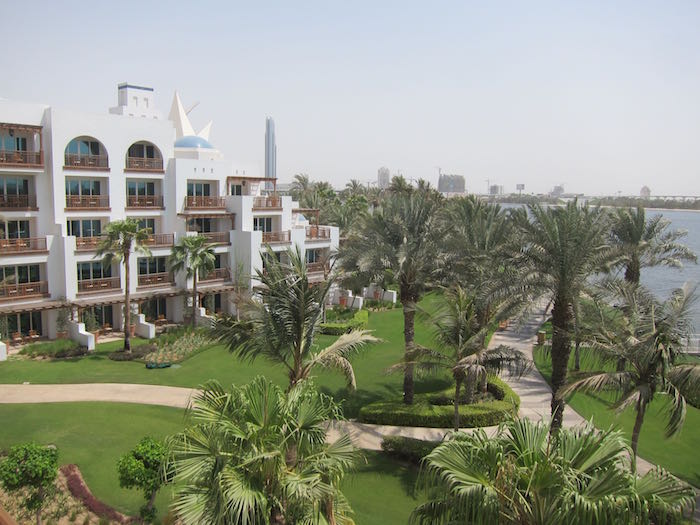 Park Hyatt Dubai
Lastly, there were three airport overnights enroute. On the outbound we spent a night at the Grand Hyatt DFW Airport, which I've reviewed before and love. I won't be reviewing it again, as my stay was virtually identical to the last one.
I then spent a night at the Sheraton Gateway LAX, which I'll be reviewing since it's my favorite LAX airport hotel, and they're in the process of renovating their rooms. I got a renovated room for my stay.
Then on the last night of the trip I stayed at the Hilton Austin Airport, which I will be reviewing, since it was my first visit.
Bottom line
When I see a great deal I can't say no to, my strategy is always to ticket the reservation first and ask questions later. That's how this trip started, with the amazing deal on the return flight. But it ended up being an amazing trip all around, between the awesome Dallas to Dubai flight in Emirates first class with Ford, to visiting what are possibly the two nicest "nature" resorts within driving distance of Dubai.
Stay tuned, as I'm going to have to get this report published quickly, before my next trip commences (where I'll have another near-live trip report, much like on my recent Air India trip).
In the meantime, let me know if you have any comments or questions.