OneGo has been getting a lot of press the past few days, after it publicly launched on Monday. For those of you not familiar, they're a startup with the tagline "Unlimited Flying For Unlimited Opportunities." OneGo claims to be the first booking app for subscription-based flying on major airlines.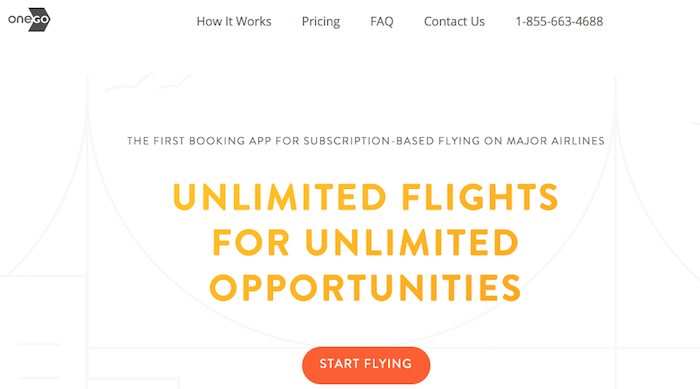 It's an extremely intriguing concept. When I first saw this I first asked myself what the catch was, and then thought this seemed like a mileage runner's dream come true.
To start, let's talk about pricing. To sign-up there's a $495 account creation fee, and then after that you're on a monthly plan. The country is split up into four regions, and the costs indicated are monthly, ranging from $1,500 to $2,950. With that in mind, here are the subscription options:
Nationwide: $2,950
West: $1,500
Central: $1,950
East: $2,300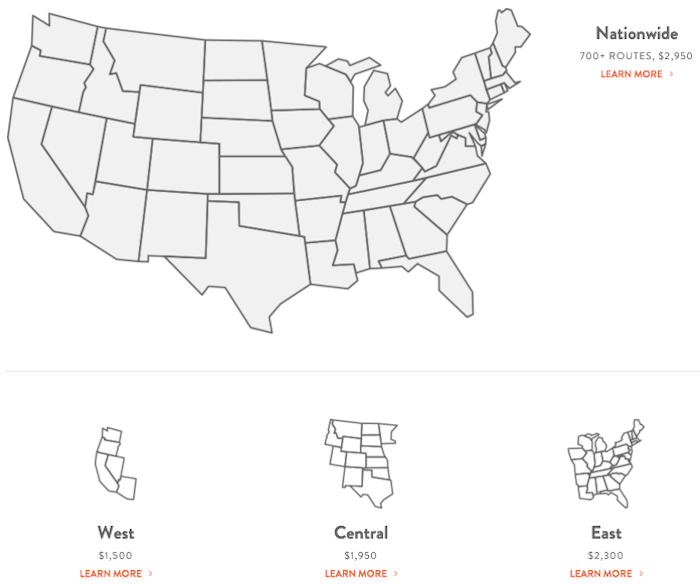 That's a sizable amount of money, but less than $100 per day to fly around the country as much as you want seems too good to be true, right?
Well, unfortunately it is too good to be true, because after reading the terms it becomes clear flying isn't actually unlimited. The good news is that OneGo is literally paying for your flights like anyone else would, so you earn miles and upgrades as you usually would for your flying.
Here are the things you'll want to keep in mind about OneGo:
You can have at most four one-way reservations booked at any time
Flights must be booked at least seven days in advance
Changing flights more than seven days in advance will cost you $100, while changing flights within seven days of departure will cost you $200
OneGo books passengers on Alaska, American, Delta, JetBlue, United, and Virgin America; you don't get to select the airline, though they'll book you on a nonstop route (so in the event only one airline operates a route, you'd know which you would get)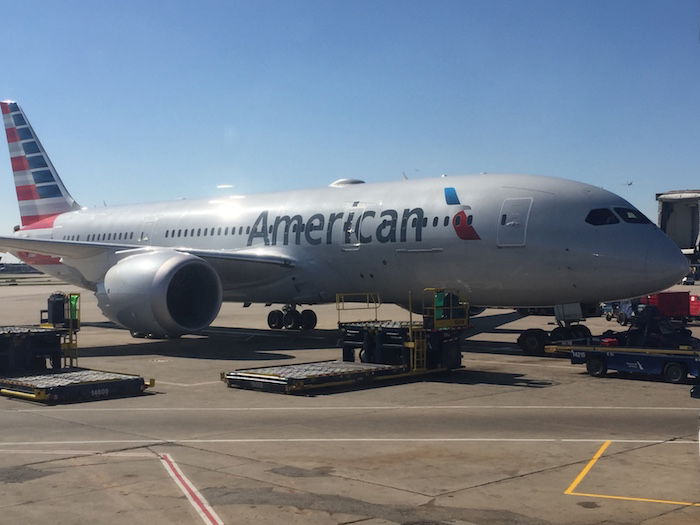 OneGo could book you on a variety of airlines
The two most important points are that you have to book at least seven days in advance, and can have at most four one-way reservations active at any point. By my math, that means you'll get at most 16 one-way tickets booked per month. At most. So on the $2,950 nationwide plan, that's like paying ~$185 per segment. On the west plan, that's like paying ~$95 per segment. And that's assuming you maximize it perfectly, which I'm guessing virtually no one will do.
But I think OneGo deserves credit for being honest in their marketing. They're not arguing that their value proposition is saving you money, but rather that they'll give you a hassle free experience and a predictable cost structure.
For example, this is a question in the FAQs:
I did the math and OneGo doesn't seem cheaper. Why should I sign up?

OneGo provides you with a predictable, simple, quick and hassle-free booking platform so you can spend less time booking and more time focused on your business. Furthermore, you don't need to make any long term commitment, and can stop your subscription any month.
Heck, if OneGo actually saved you money on flights they'd be losing money. Presumably they'll be losing money on some customers and making it on others, but on average they'll almost certainly come out ahead among members.
Still, there's a very narrow set of customers where a OneGo subscription adds value:
It's not useful if you tend to book last minute, since you have to book at least seven days in advance
It's not useful if you tend to make changes, since you're still stuck paying for those changes
It's not useful if you're loyal to just one airline, since you could end up on a variety of airlines
It's not useful if your travel schedule is inconsistent, since you pay the same amount each month even if you don't fly much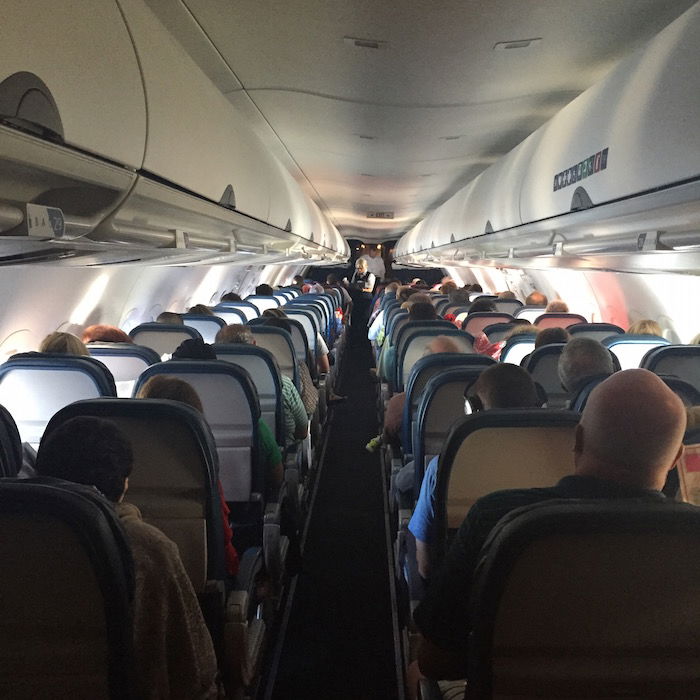 If you're loyal to one airline and value upgrades, OneGo might not be for you
Bottom line
I commend OneGo for their creative concept, which I haven't really seen done before. There are a very narrow set of circumstances under which this could make sense, though I suspect some people will value the consistent costs associated with this, which is what OneGo is really basing their marketing around.
At the end of the day OneGo seems to basically be booking paid tickets on airlines, and is counting on the overall cost of flights being less than the monthly membership fees people are paying. I'm guessing they'll have no problem achieving that, because even if maximizing the nationwide plan I'm not sure I'd actually spend more than $2,950 on eight roundtrip flights per month. The big question is whether they can get enough people to buy into the concept.
What do you make of OneGo's business plan, and would you consider getting a membership?