In the interest of full disclosure, OMAAT earns a referral bonus for anyone that's approved through some of the below links. The information and associated card details on this page for the Amex EveryDay® Preferred Credit Card has been collected independently by OMAAT and has not been reviewed or provided by the card issuer. These are the best publicly available offers (terms apply) that we have found for each product or service. Opinions expressed here are the author's alone, not those of the bank, credit card issuer, airline, hotel chain, or product manufacturer/service provider, and have not been reviewed, approved or otherwise endorsed by any of these entities. Please check out
our advertiser policy
for further details about our partners, and thanks for your support!
It's easy to get pessimistic in this miles & points hobby, because stuff is constantly changing. This year we're seeing AAdvantage switch to a revenue based program and also devalue their award chart. They've been the last of the "big three" US carriers with a disproportionately rewarding program, and now that's changing, understandably.

Is the game over?
As usual, we hear people say "this game is over." The truth is I've been hearing people say exactly that for the past decade, as we've seen promotions ended, loopholes shut down, earnings structures change, and award charts devalued. But it hasn't been the end, and it won't be the end. Has the way in which we're earning points shifted? Absolutely. But all things considered, the opportunities are as good as ever before. For example:
Big picture, credit cards are as rewarding as they've ever been, when you look at the combination of welcome bonuses, long term perks, and points you can earn through everyday spend; cards like the Citi Premier® Card (review), Amex EveryDay® Preferred Credit Card, American Express® Gold Card, Citi Prestige® Card, and Chase Sapphire Preferred® Card offer an average of significantly more than one point per dollar spent
Premium cabin products are as good as they've ever been — a decade ago you couldn't redeem miles for a double bed or an onboard shower or an "apartment" on a plane
While award availability on the whole is on the decline, we've seen more instances lately than I can ever recall of amazing spurts of award availability, where on several occasions you've been able to "take the whole family" to ______; that's not something we've otherwise seen too much of over the past decade
The information and associated card details on this page for the Amex EveryDay Preferred Credit Card has been collected independently by OMAAT and has not been reviewed or provided by the card issuer.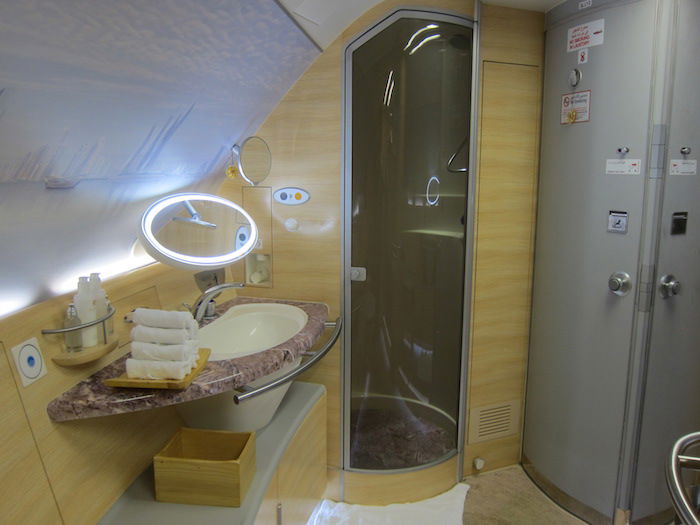 There was no showering on planes 10 years ago!
But there's one fundamental shift which I think can't be stressed enough, which sort of makes me question the value of getting too heavily "invested" in points. Premium cabin fares are more reasonable than ever before.
Why do low premium cabin fares matter?
Let's keep in mind why many of us play this "game." While there are some out there looking to travel for "free" (which I certainly respect), for me it's about traveling in comfort and style at economy prices. For years the reason I'd earn miles was because it allowed me to travel internationally in flat beds, something I could otherwise never afford to do. And that's indeed true, when you look at some of the crazy business class fares out there.


I could never imagine paying $12,000+ for transatlantic business class
We've seen airlines get better at running the core of their businesses, and part of that has been trying to sell premium seats rather than upgrade people. For example, Delta has gone from selling 31% of first class seats in 2011, to 57% of first class seats in 2015, to hoping to sell 70% of first class seats in 2018. It's not purely about revenue (of course that's the long term goal), but it's also about shifting customers (and especially frequent flyers) away from the mindset of premium cabins being "upgrade" class. They want to condition people to pay for the product they actually want.
Part of that is heavily discounting premium cabins at times, so that leisure travelers can take advantage of great premium cabin fares without discounting the product too much for business travelers (this is done by adding Saturday night minimum stay requirements, advance purchase requirements, etc.).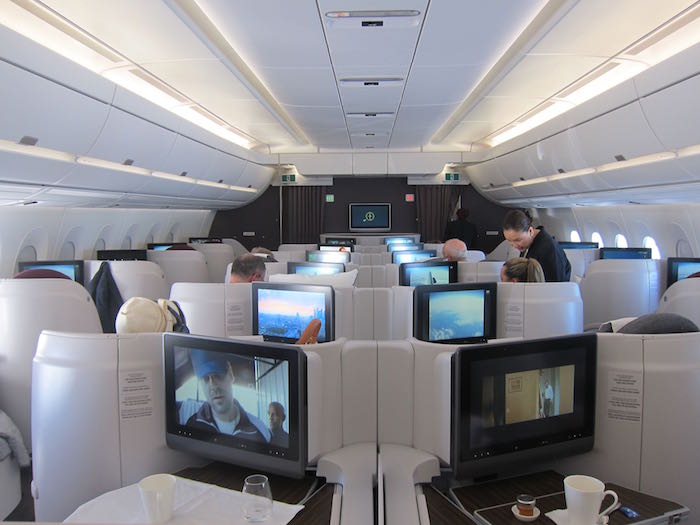 Qatar Airways has lots of great business class fares
Examples
Let's look at a few of the deals we've seen over the past couple of years. For example, through our award consulting service, one of the most common places people want to redeem their miles in premium cabins is Europe.
Over the past year we've regularly seen sub-$1,500 business class tickets to Europe. To give a few examples:

Those are just a few examples. Over the course of the past year I've written about all kinds of other amazing deals.
In many cases there are also great one-way business class fares for travel originating outside the US, especially out of South Africa, Southeast Asia, etc. This presents a great opportunity to book an award ticket in one direction and a revenue ticket in the other.
"But I'm not as flexible as you are"
"That's great, Lucky, but I'm not as flexible as you are. We can't all travel anytime."
And I totally agree, and that's why these paid fares are so valuable. Say you have kids and have to follow a school calendar. That's perfect, because when these deals pop up they generally have availability over a wide range of dates, so as long as you're ready to book, you should have no trouble taking advantage of the deals.
Heck, I'd argue these fares are more valuable for people with fixed schedules. It's not often you find nonstop flights with miles on exactly the routes you want for multiple people; that's considerably easier to do on paid tickets.
Bottom line
The above are just some examples, but I do think it's very important to point out the trend we're seeing with premium cabin fares. For those of us who value premium cabins but could never afford to pay "sticker price," the large discounts we've seen for premium cabin leisure tickets can't be understated.
The key to taking advantage of them is to keep an eye on the sites which share flight deals, and then be ready to book once the deal arises, as they often don't last for more than a couple of days (and often even shorter than that).
More than half of my upcoming revenue itineraries are in paid business class, and that's not because I'm throwing money out the window, but rather because the premium was so minimal that it made sense. Miles have a value as well, as in almost all cases there's an opportunity cost to the miles you're accruing. This is a trend I expect we'll continue to see, and at least in my case it slightly shifts my strategy of when to redeem miles.
So I guess to sum it up in one sentence: miles have always been most valuable to me because they were the only way I could travel in premium cabins at a fraction of the cost, and with premium fares as reasonable as they often are, that's not the case anymore.
Have you used discounted premium cabin fares to supplement award tickets?