---
We arrived at the airport an hour and a half before departure. After checking in, dropping off our bags and clearing security, we had roughly 30 minutes until our flight was supposed to board.
The terminal was packed and there seemed to be quite bit of confusion in the gate area. About half of the flights leaving were reassigned to new gates and there was definitely a shortage of seating.
People also seemed quite excited to take a picture with one of the Duck Dynasty guys. Somehow we managed to survive without that selfie.
Thankfully, I have a Priority Pass membership thanks to one of my premium credit cards with lounge access (in this case, my Citi Prestige card) and it includes guests. So, we all had access to the VIP Lounge.
There are actually two VIP Lounges in Terminal 2 at SJD. One is near Gate 8 and the other is near Gate 4. We went to the one near Gate 8.
The lounge is at the far end of the terminal and there is good signage throughout the terminal to get you there.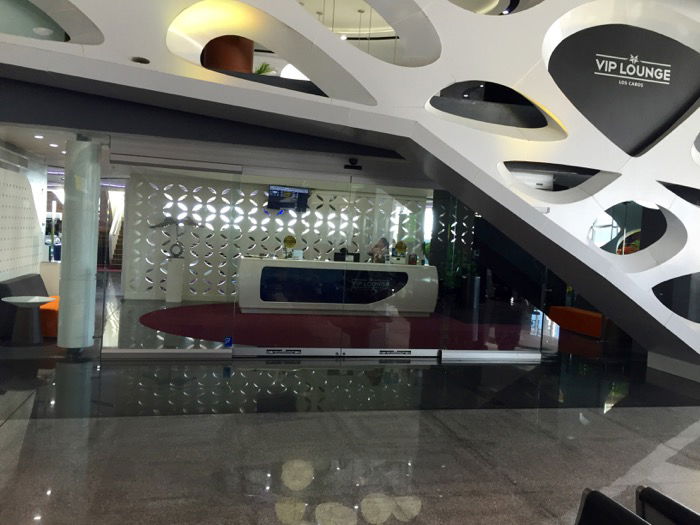 We were checked in immediately. And I must say Priority Pass' new system of using their app for access is a welcome change since it means one less card in my wallet.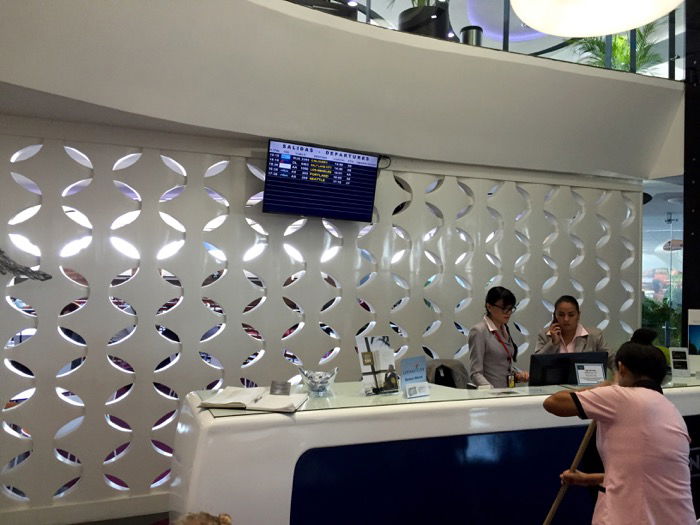 I was really surprised by how sharp the lounge looked. It's much better than most domestic lounges in the US and is by far the best Priority Pass lounge I've been in.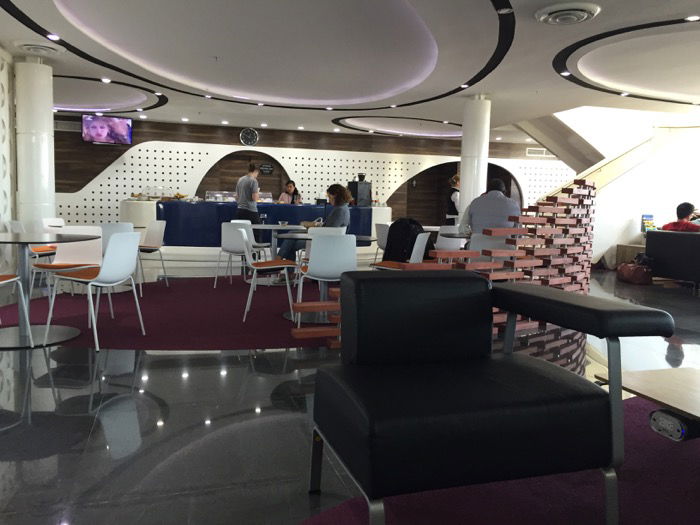 Then I realized we were only on the first level of the lounge and there was even more room upstairs.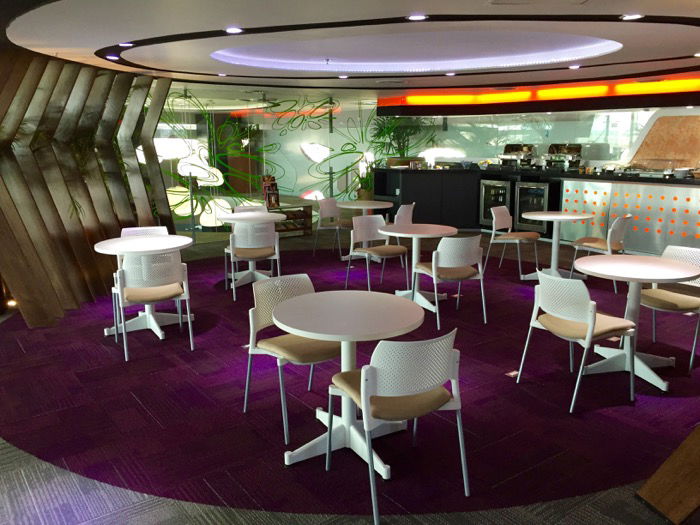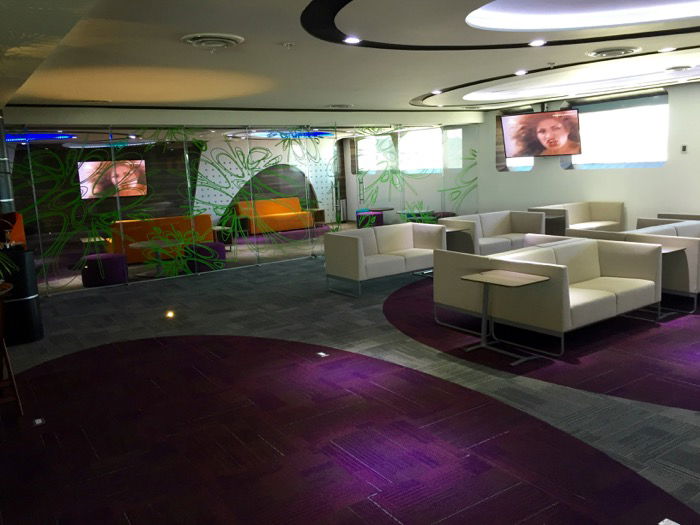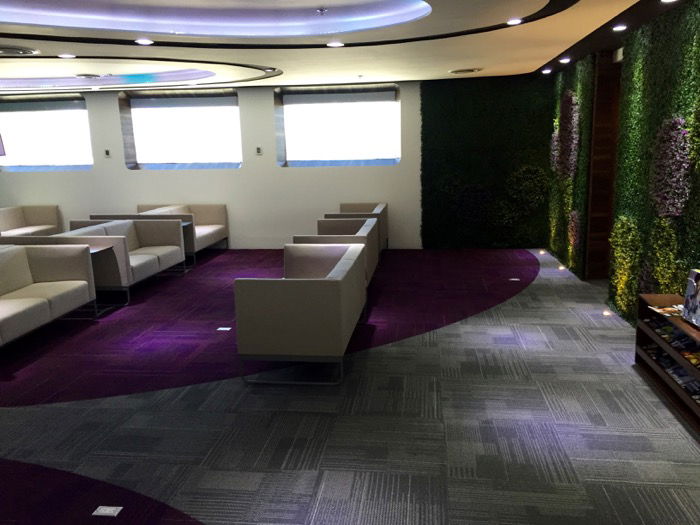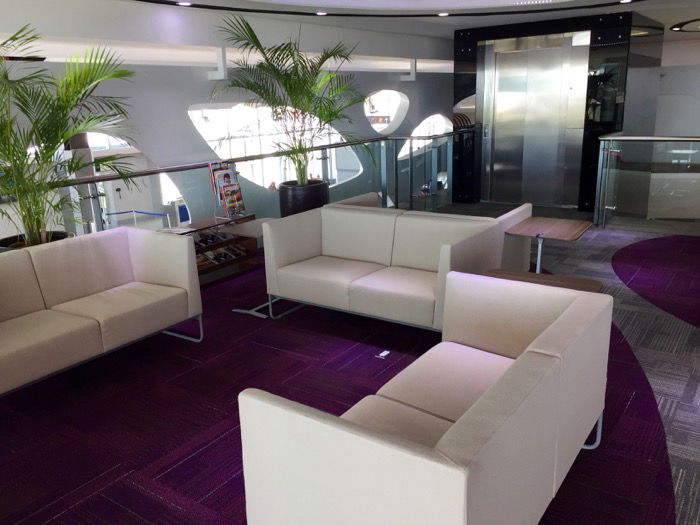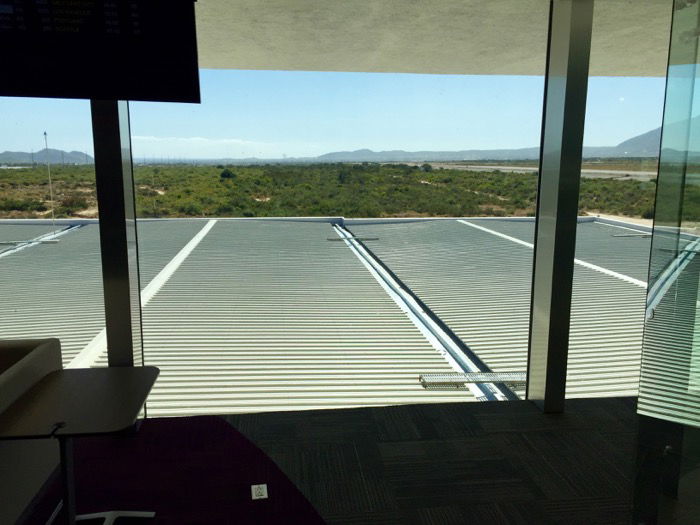 The buffet was the same on both levels. They had the typical lounge snack food (chips, fruit, etc) along with more substantial items like sandwiches and salads (that actually looked pretty decent). You'd place an order and then the servers would bring the food and drinks to you.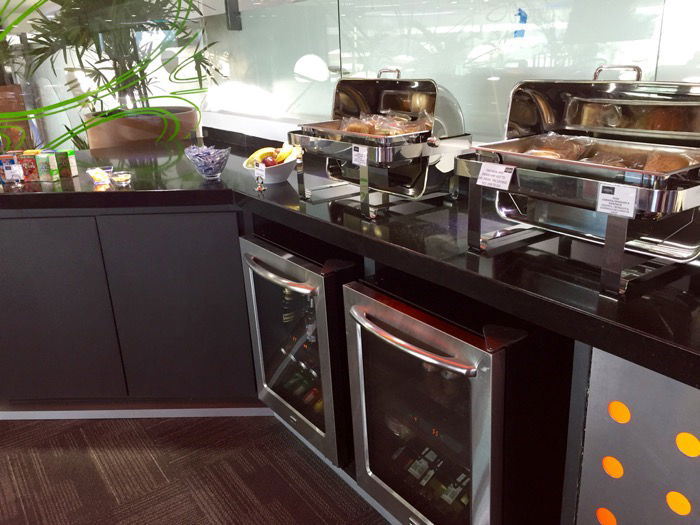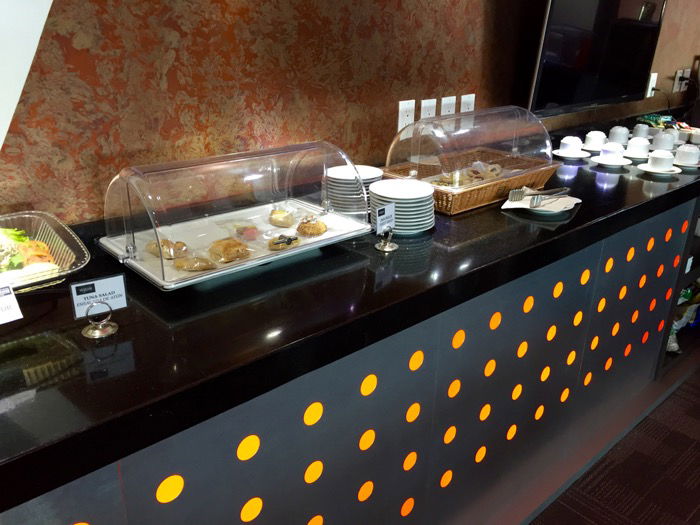 The server also brought over a couple of drink menus. We stuck to water and coke so I can't comment on the quality of the wine or mixed drinks.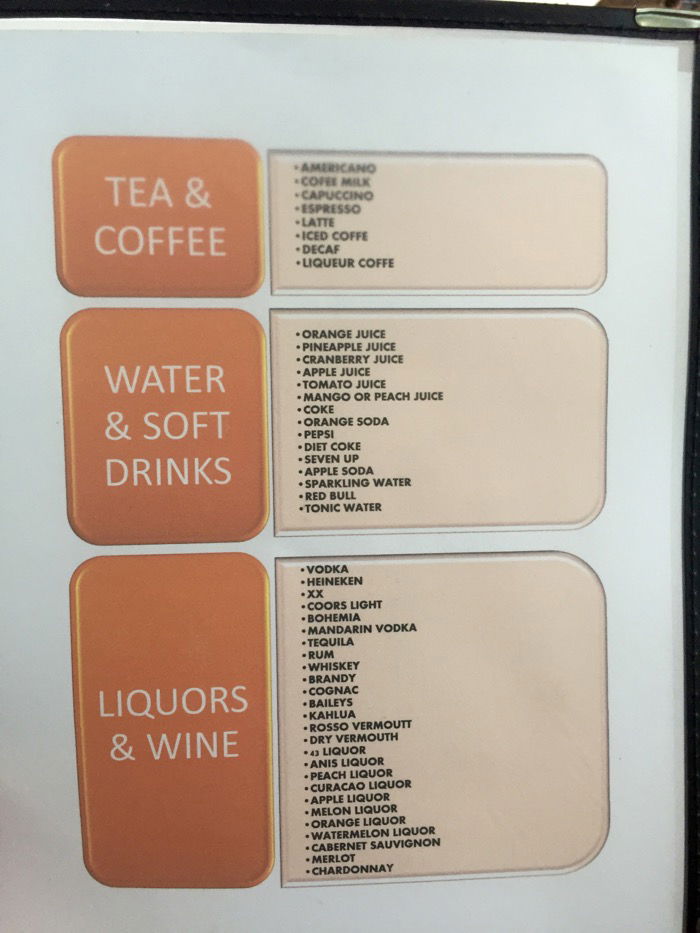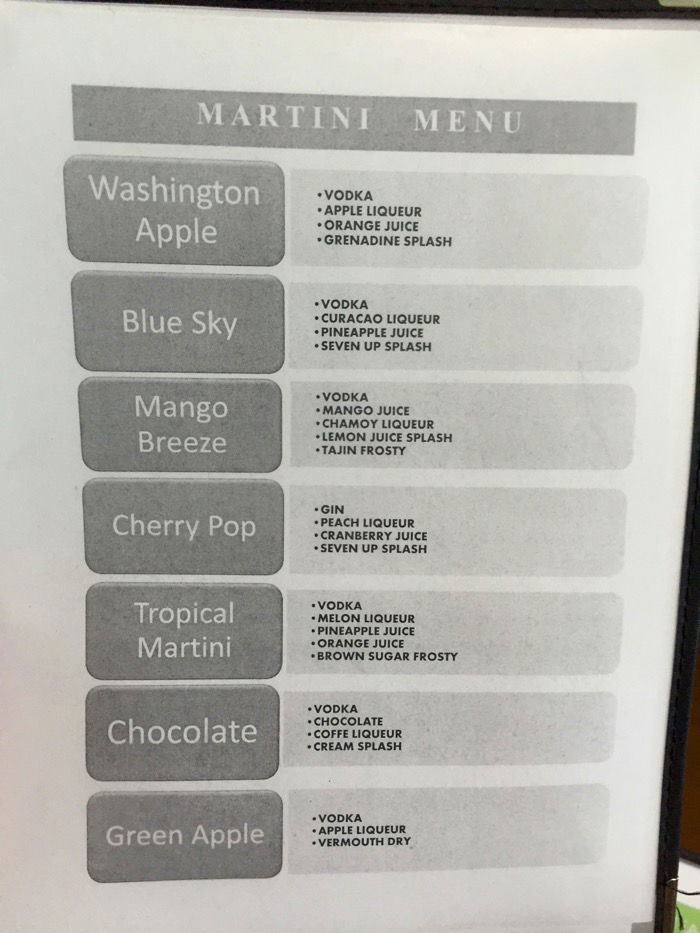 My girls split a tuna sandwich and a turkey sandwich. The fact I couldn't get a picture before one of them took a bite should serve as proof they liked it.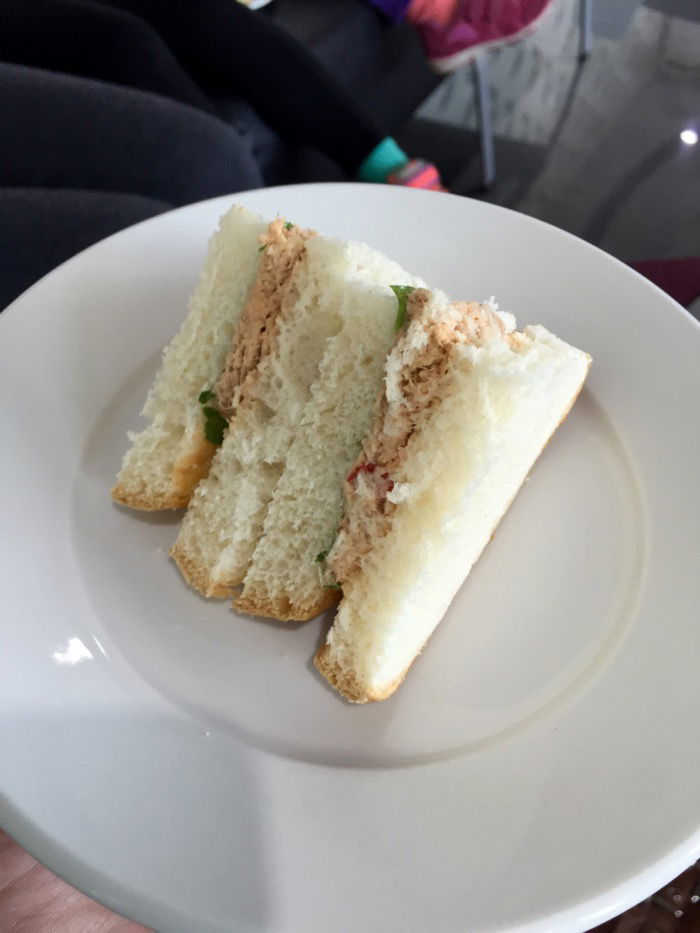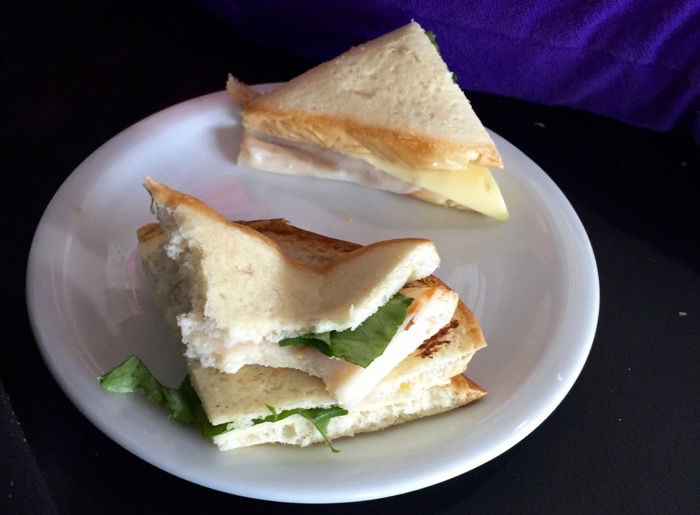 We made one last stop at the restroom and then started heading to our new departure gate.
Boarding our flight home
At the gate, my wife was called up for extra screening. This wasn't a surprise after her boarding pass printed with the fun SSSS designation.
The screening was basically the telenovela version of TSA security theater. I suppose it makes some people feel more safe. But, it was clearly a superficial show without any substance.
They barely looked in her purse and didn't even touch the bags she was carrying because she handed them to me while taking her shoes off. I've had more thorough checks leaving Costco. But, the whole thing meant we could hang out and look at planes, which my kids enjoyed. And we wound up first in line to board the plane, which is always nice with little monsters in tow.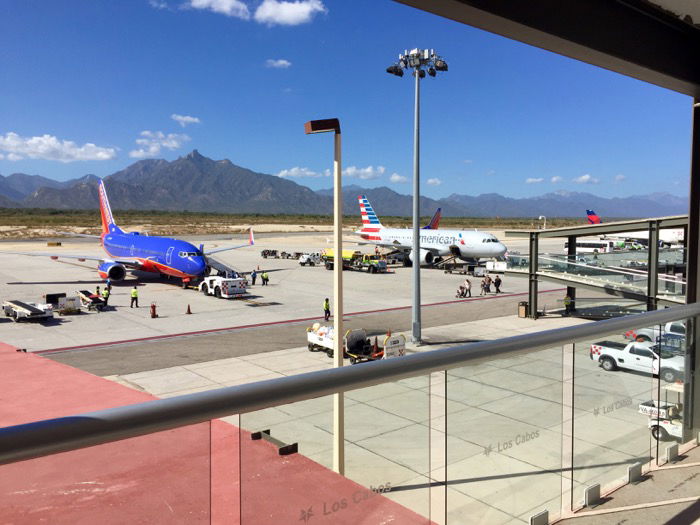 I did manage to get yelled at by the police officer on the tarmac. Apparently the image below is contraband. It clearly represents a fundamental risk to airport security.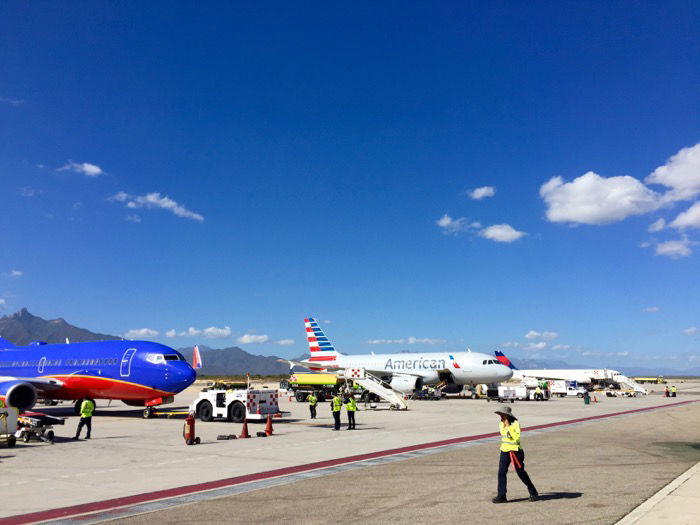 After an uneventful flight back home, we made the rounds picking up dogs and getting back into our normal routine.
Bottom line
I was impressed by the VIP Lounge in Los Cabos. It was definitely the nicest Priority Pass lounge I've been to. The service was prompt and the food was good. There isn't anything that would make me go to the airport early. But it's great to have access to a clean, quiet space when the terminal is so chaotic.