It's no secret that I'm not a huge fan of British Airways' business class product, from the food to the service to the seat.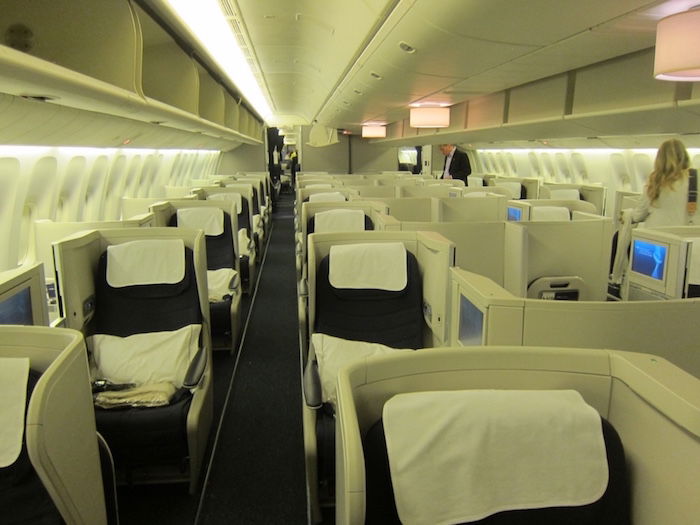 For me the worst part is the seat, which I find to be extremely tight. While airlines like American have four seats per row on their 777s, British Airways manages to fit in eight seats per row (admittedly they're staggered a bit, but it's still a tight fit).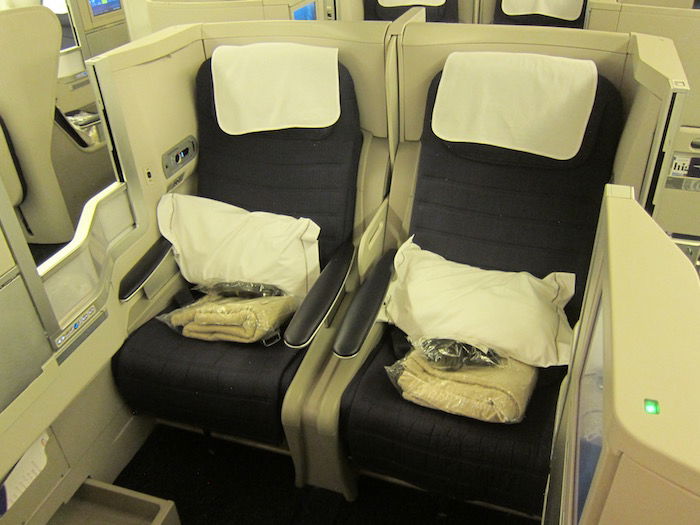 Cozy British Airways business class
While this is of limited use to most, here's a pretty cool opportunity. British Airways is expanding their fleet with Boeing 787-9 aircraft, and it seems that they'll be introducing them on some routes sooner than originally expected.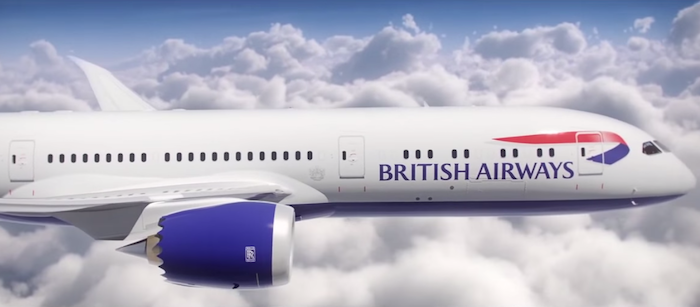 In particular, British Airways will be flying the Boeing 787-9 to Calgary and Hyderabad sooner than expected (currently the routes are operated by 787-8 aircraft, which don't feature a first class cabin).
Via airlineroute.net, the following flights will be operated by the Boeing 787-9:
London Heathrow – Calgary Boeing 787-9 operates from 06FEB16 on selected dates. Operational days are
06FEB16 – 12FEB16 Day x134
15FEB16 Day 1
19FEB16 – 27FEB16 Day x247
29FEB16 – 06MAR16 Day x24
08MAR16 – 12MAR16 Day 246

London Heathrow – Hyderabad Boeing 787-9 operates from 04FEB16 to 13MAR16 (LHR departure) on selected dates. Operational days are (LHR departure):
04FEB16 – 05FEB16 Day 45
08FEB16 – 15FEB16 Day x256
16FEB16 – 02MAR16 Day 247 (787-9 will also operate on 17FEB16 from LHR, Day 3)
07MAR16 – 13MAR16 Day x246
What makes this interesting? Even though these planes are equipped with eight first class seats, British Airways isn't selling the first class cabin on the above flights. Instead, first class is being sold as business class. If you look at the seatmap you'll see the first class seats blocked off. Presumably (at a minimum) elite members will be able to assign these seats if booking on these flights.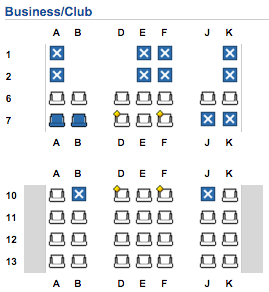 British Airways' first class product on the 787-9 is different than on their 747s, 777s, and A380s. While it doesn't look that much better, it sure as heck is a lot better than British Airways' business class seats.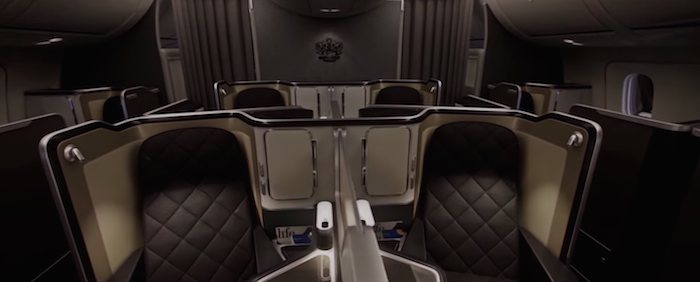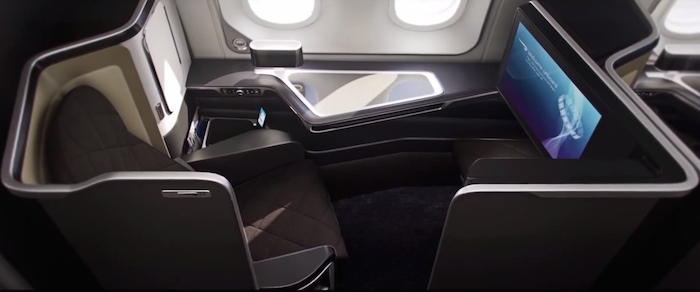 Bottom line
If you're traveling over the coming weeks and were considering flying British Airways transatlantic, it might be worth routing onto one of the above flights in hopes of being able to snag a first class seat. While service will likely be the same in first and business class, the seat looks significantly better.
Is anyone flying British Airways to Calgary or Hyderabad in the coming weeks, and able to take advantage of this?
(Tip of the hat to View from the Wing)