Now that the merger between American and US Airways is complete, the "new" airline has the task of aligning their onboard products as much as possible. US Airways' planes are notoriously outdated, as the domestic fleet doesn't have any personal entertainment, or even power ports (which is what I care most about). Furthermore, American is retrofitting much of the US Airways fleet with Main Cabin Extra, which is their extra legroom economy seating.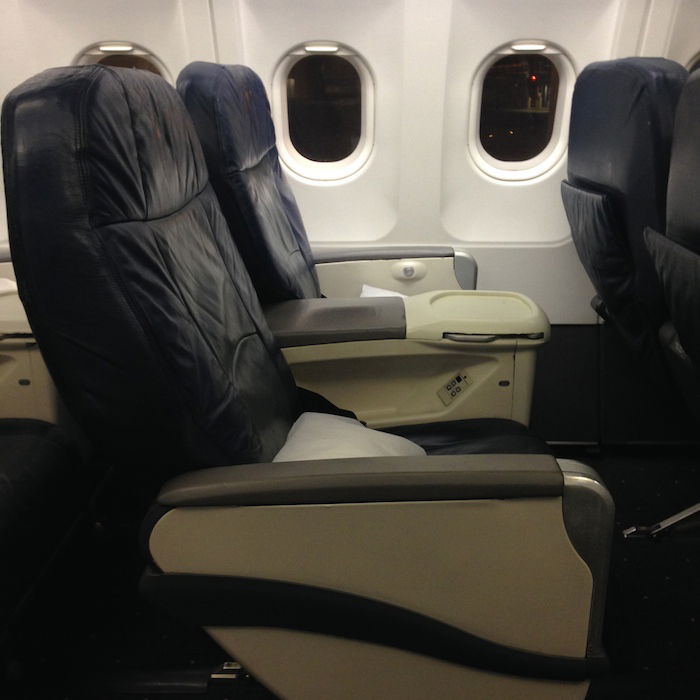 Former US Airways first class
In the case of the former US Airways Airbus A319s, this is both good and bad news. The bad news is that they're reducing the number of first class seats from 12 to eight. The good news is that they're adding Main Cabin Extra and updating their interiors.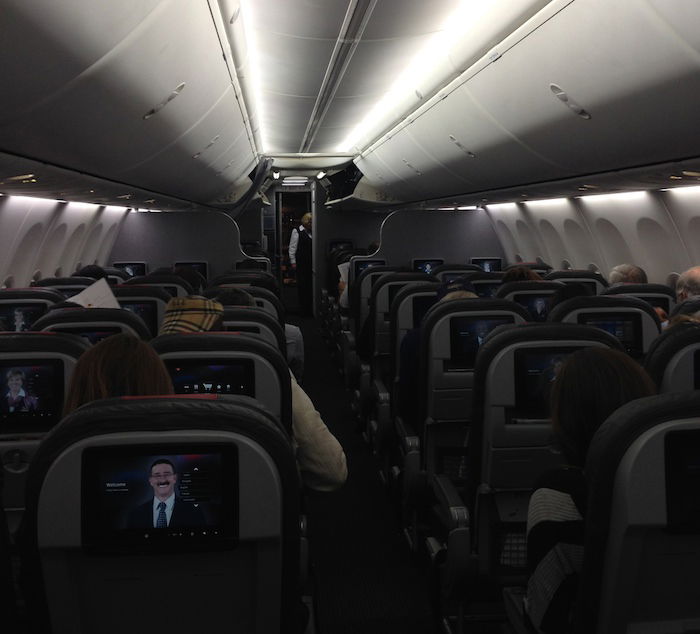 American's new 737 interiors (with Main Cabin Extra)
However, what's surprising to me is that American isn't using the same first class seats for the former US Airways A319s that they're using for their own A319s. The product between the two carriers is already so inconsistent, that it's sort of surprising they'd choose different finishes yet again.
Adam snapped the below picture of those new first class seats, and there's one thing that's especially interesting about them.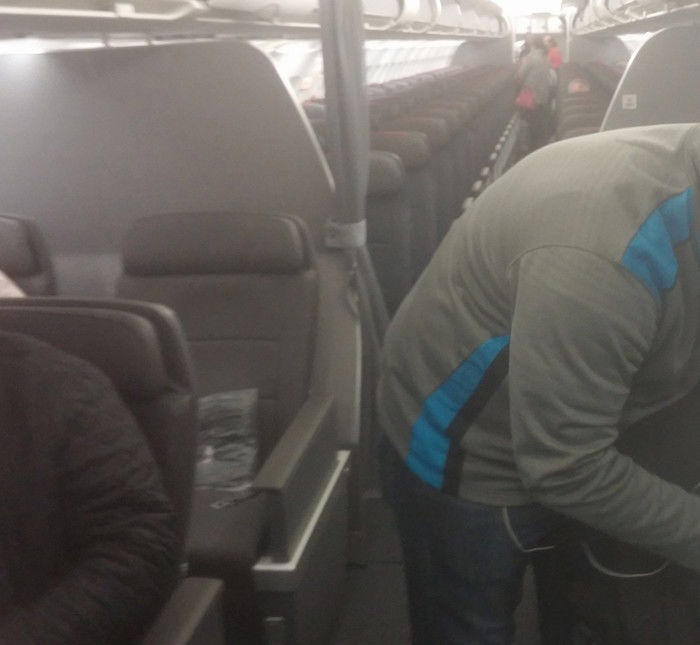 American's new first class seats seem to look almost exactly like the premium economy seats which American will soon be introducing on their longhaul fleet. Now, the first class seats don't have the leg rests, but aside from that it seems to be exactly the same seat. So in terms of seat comfort, I think flying one of these A319s in first class can give you a good idea of what we can expect when premium economy is introduced.

Bottom line
I find the product inconsistency as American is updating their fleet to be puzzling. For example, for longhaul flights, American chose one type of seat for their 777-300, another seat for their 777-200, and now they're creating a third type of seat for the 777-200. And that product is different than what they have on the 767, or on the former US Airways A330s.
It seems they'll also be inconsistent domestically, and introduce a slightly different first class seat on the ex-US Airways fleet. If you try it, I guess you'll know what to expect from American's premium economy seat, once it's introduced.
Have you flown the new first class seat on the former US Airways A319 aircraft?