After several years of no new orders for the A380, Airbus finally got some life back into the program when they ended last year with an announcement that All Nippon Airways will be purchasing three A380 aircraft.
I suspect they were somewhat strong-armed into purchasing them, given that it was likely related to Skymark's bankruptcy. Airbus was the airline's second biggest creditor, and ANA really wanted some more Tokyo Haneda slots, so some A380 orders may have very well been the deciding factor in them getting Skymark's slots.
ANA placed orders for just three A380s, making their A380 fleet the smallest of any airline operating the airplane. Of course not every airline will/can afford to order 100+ A380s like Emirates, though you'd think there are some economies of scale involved here, where the cost per frame goes down significantly when you have more, especially in terms of operating/maintenance costs.
Interestingly ANA plans to use the A380s primarily for flights to Hawaii, which was a bit of a surprising move — this would make them the first airline to operate the whale jet to Hawaii. My assumption, as a result, was that they'd configure their A380s in a super high density configuration, given that Hawaii is a leisure market. Emirates just recently introduced 615 seat, two cabin A380s, so I figured ANA would cram even more seats in their planes.
Well, it appears as if that's not the case. Via Aviation Wire (and Google Translate):
ANA plans to commence A380 service in spring 2019
ANA's A380s will feature between 500 and 600 seats
ANA's A380s will feature a first class cabin
I'm very excited to hear that ANA will have a first class cabin on their A380s. ANA has one of my all around favorite first class products, so I'm sure it will be at least as good on their A380.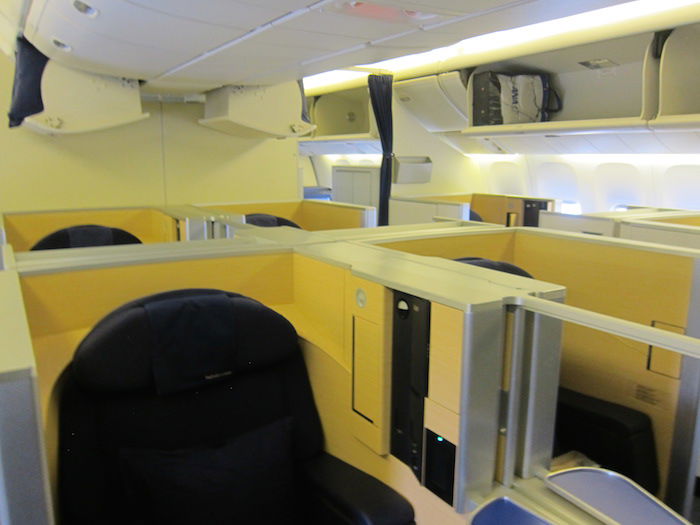 ANA first class on the 777-300ER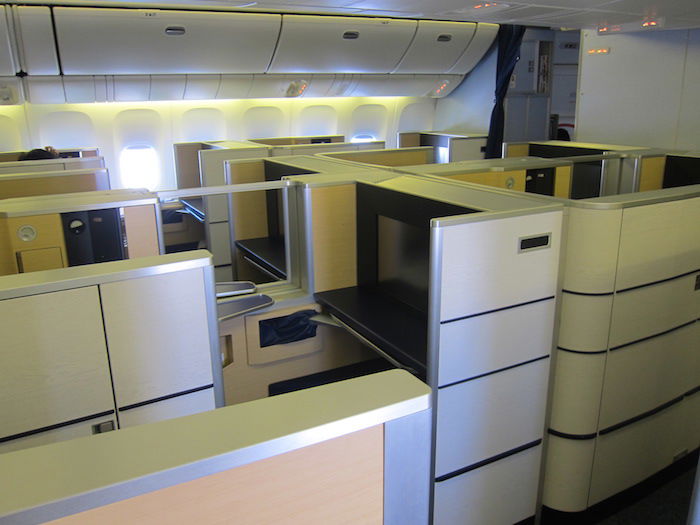 ANA first class on the 777-300ER
Besides, I've had the opportunity to review every A380 first class product out there, including Air France, Asiana, British Airways, China Southern, Emirates, Etihad Airways, Korean Air, Lufthansa, Malaysia Airlines, Qantas, Qatar Airways, Singapore Airlines, and Thai Airways, so I'm excited at the prospect of adding another airline to the list.
Bottom line
The good news is that it sounds like ANA isn't going for a super high density configuration on the A380. As a result, I wouldn't be surprised if they also fly one of these A380s to somewhere in the mainland US, like New York or Los Angeles. Regardless, I'm happy to hear they'll have a first class product.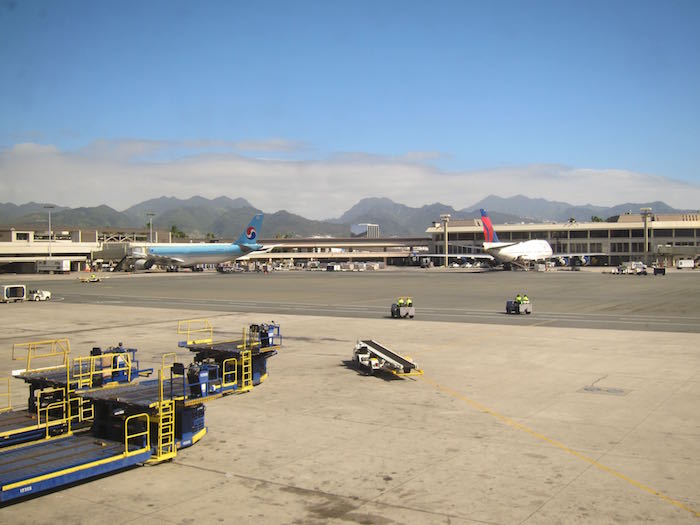 In a few years Honolulu will see regular A380 action!
Between this and the recent news of Iran Air ordering A380s, there's finally some new life for the whale jet!
Are you excited to fly ANA's A380s, when they go into service in a few years?