---
There are a lot of options when it comes to food and drinks at the Ziva Los Cabos. We did our best to cover them all but there are some gaps in the information below.
Overall, I'll say the food was leaps and bounds better than the other all-inclusive resorts we've stayed at in the past. It isn't five star dining like Al Maha. But, the quality is very good. Hyatt has definitely raised the bar.
One Diamond benefit at the Ziva is the ability to make reservations. We did this most nights but it was probably unnecessary since we were usually the first ones in any given restaurant (an advantage to living on the same schedule as a 2 and 4 year-old). If we were eating later in the evening or when the resort was busier with corporate groups, I think we would have found this to be a very valuable benefit.
I'm going to try to keep the commentary to a minimum and let the images of the menus and food speak for themselves. I apologize that some of the photos aren't great. Many of the restaurants were dark and my phone didn't do my any favors. If you have questions about anything, let me know in the comments.
Bon Vivant – French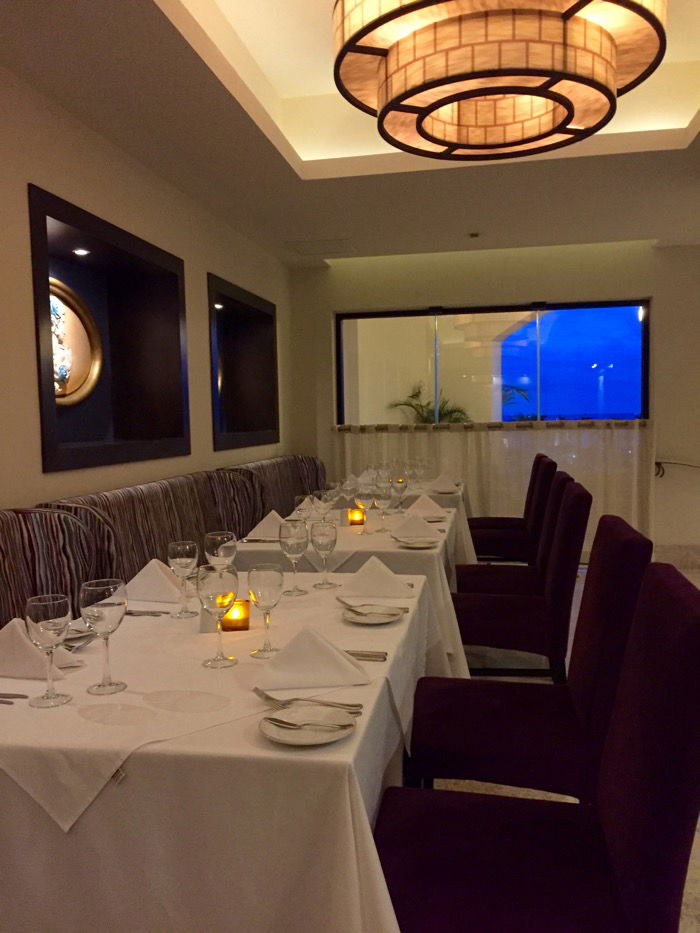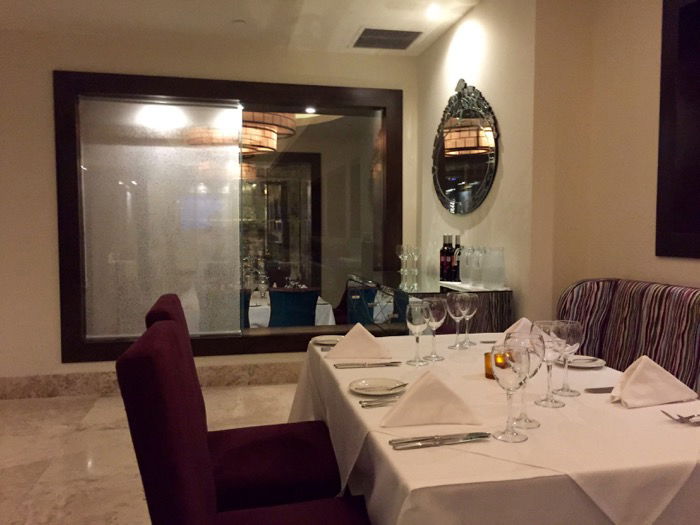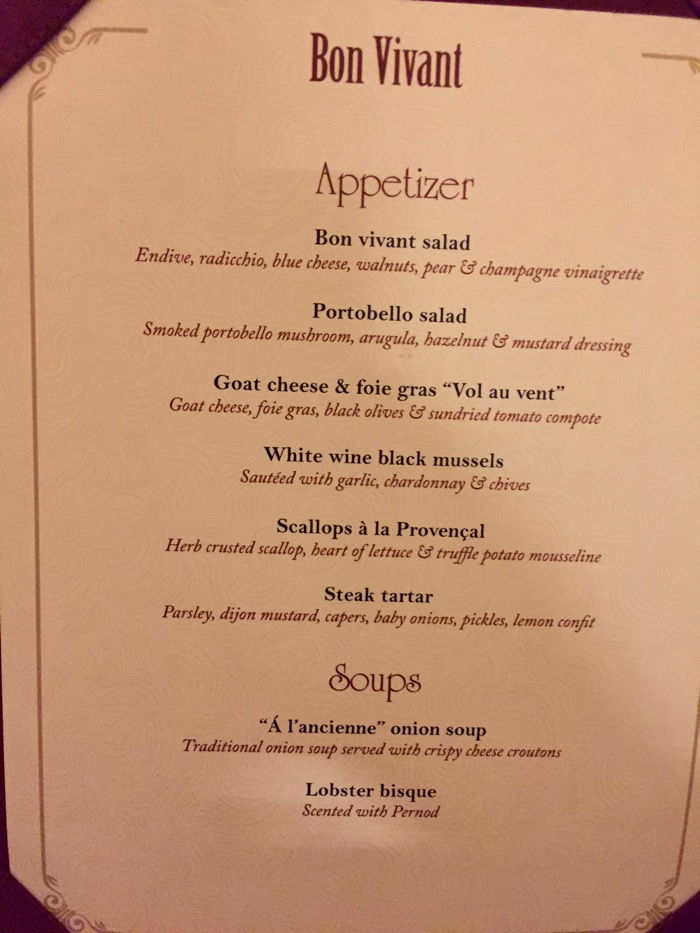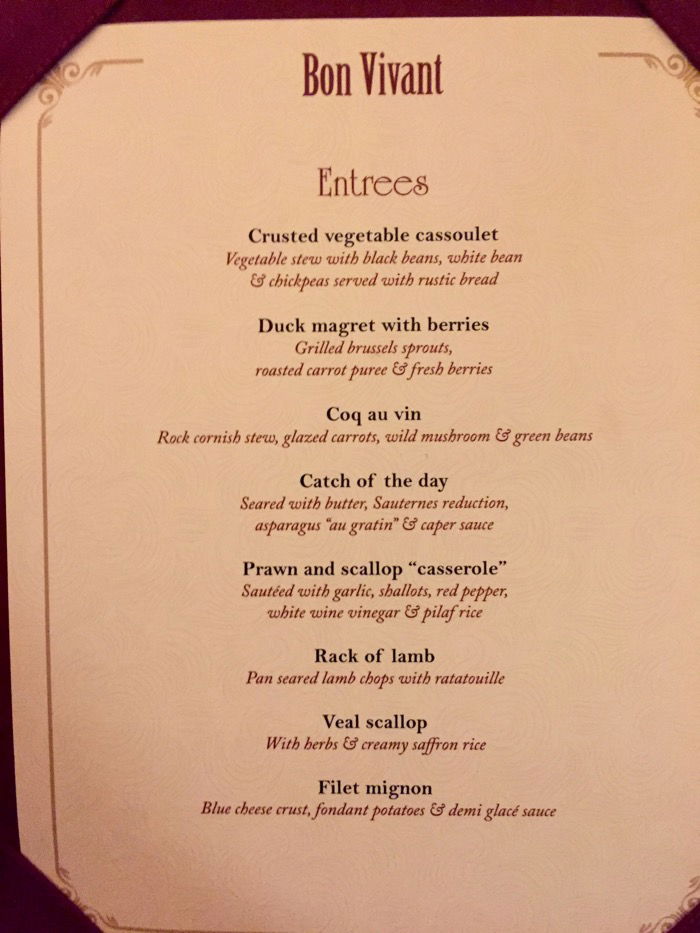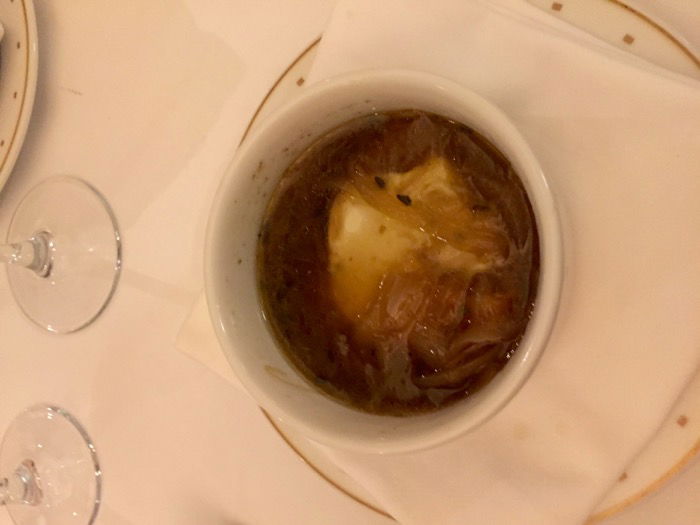 Onion soup, which tasted better than it looked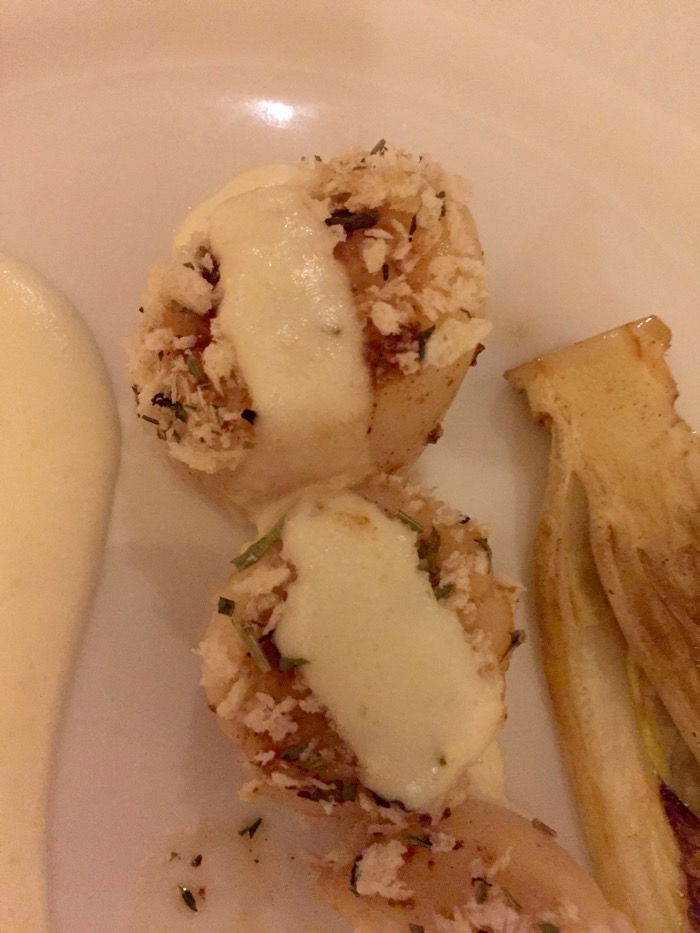 Scallops à la Provençal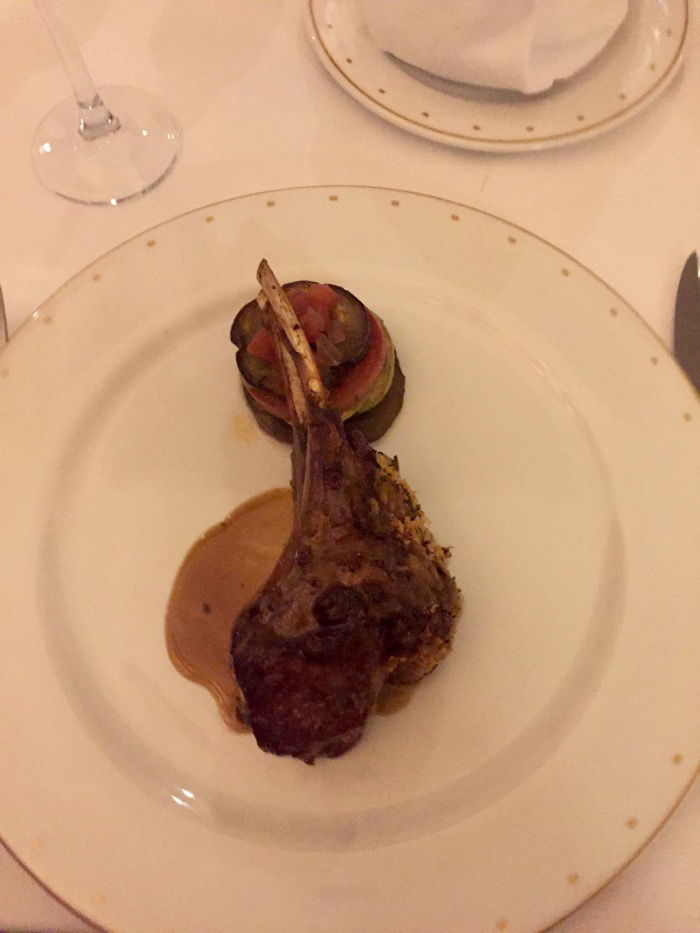 Rack of Lamb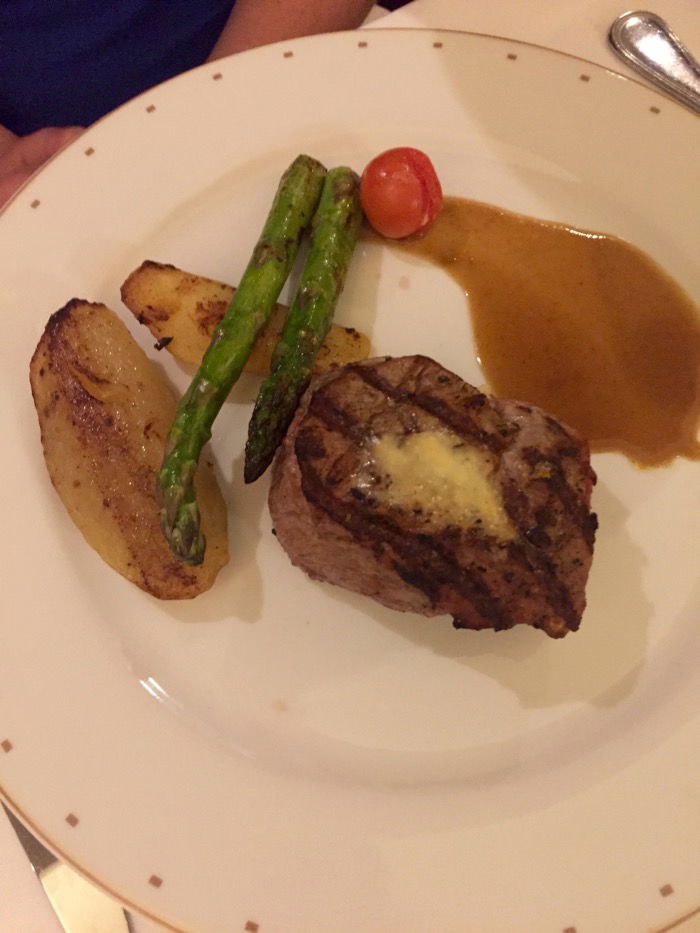 Filet mignon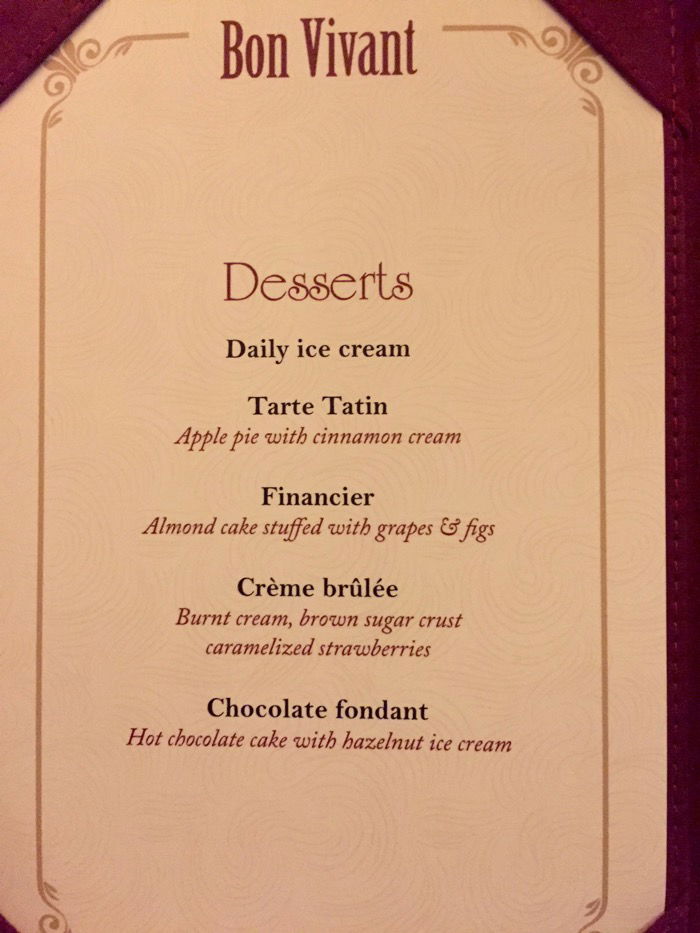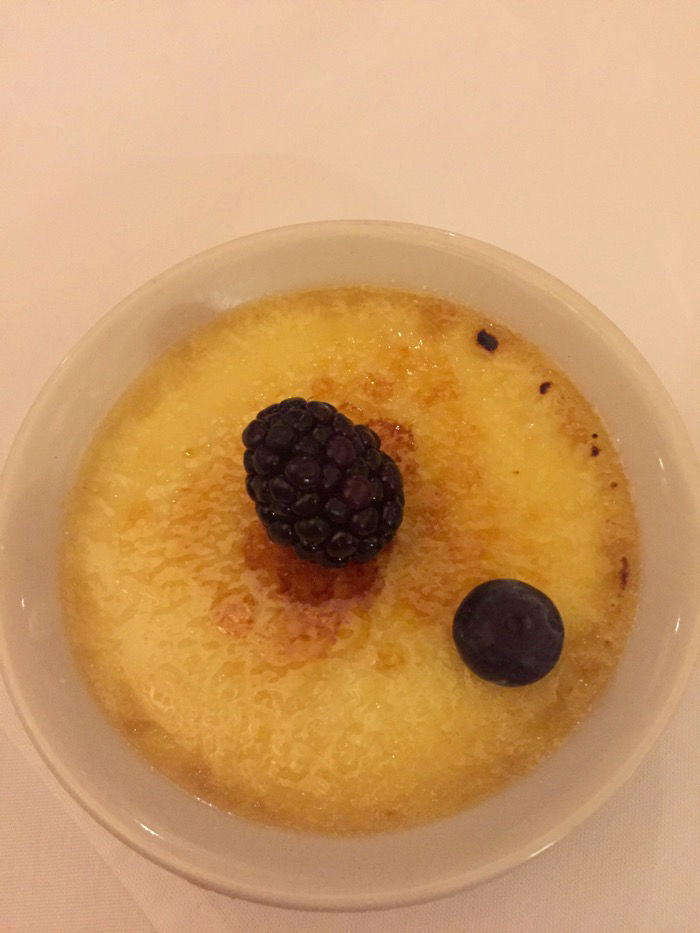 Crème brûlée (a bit of an odd texture)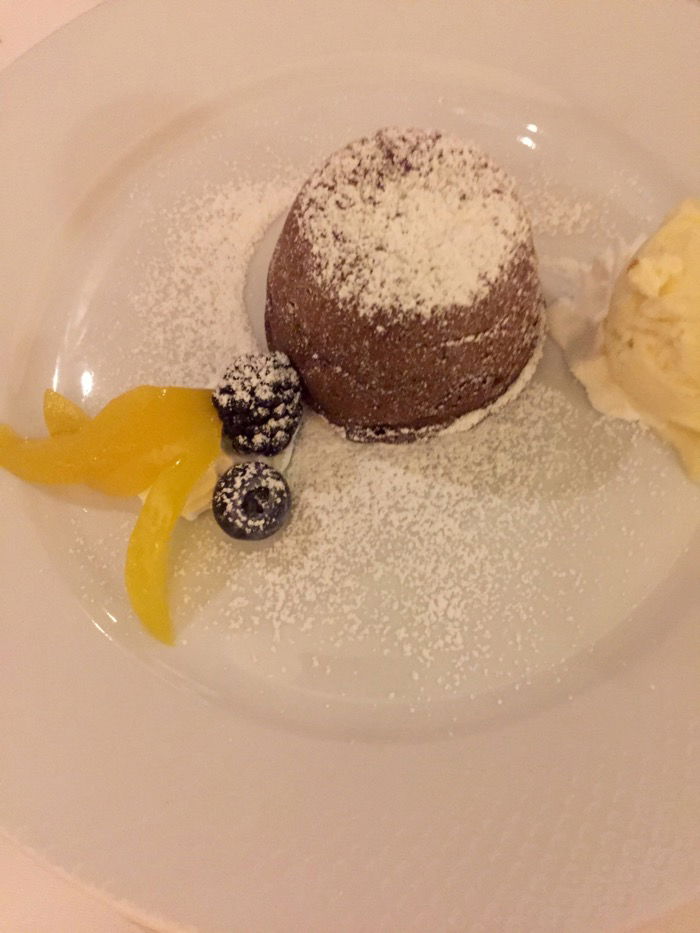 Chocolate fondant (the star of the meal according to my wife)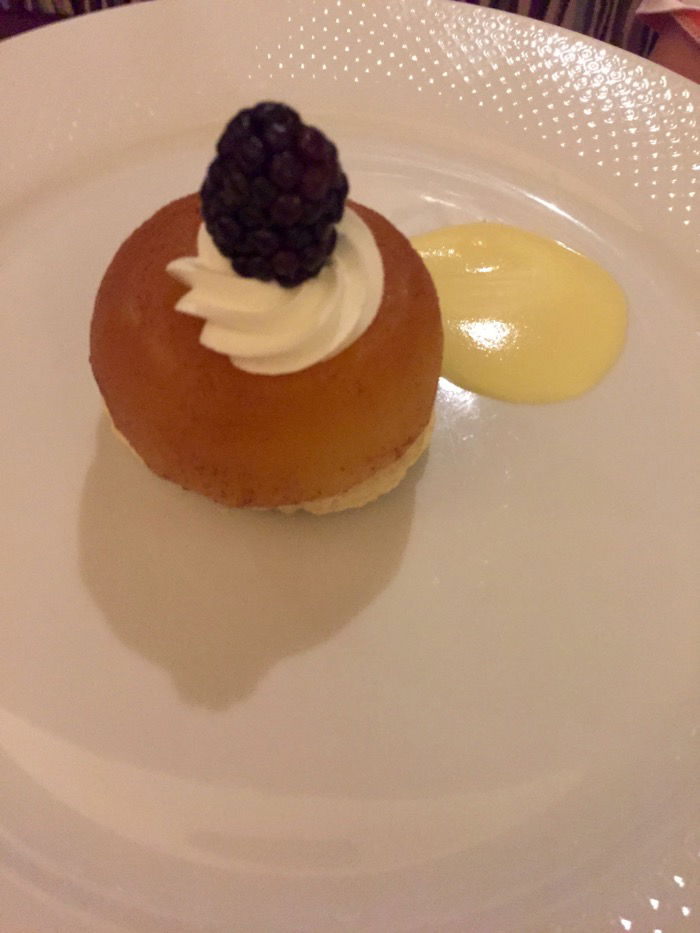 Apple tart (which my kids really enjoyed)
Dozo – Japanese/Asian
Dozo is an interesting space because it's really three restaurants in one. There are teppanyaki tables in the back, a sushi bar on the side and then regular tables throughout.
There were only a few decisions to make for teppan dining. You'd choose soup or salad and then your protein (options were steak, chicken, shrimp or squid/calamari). The meal also came with edamame.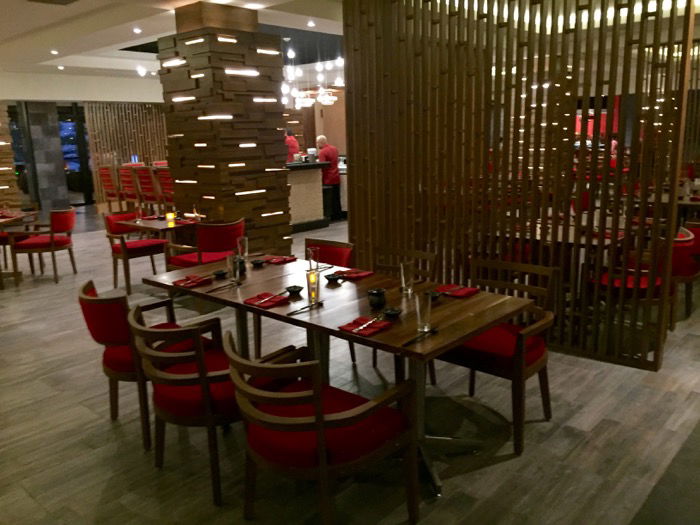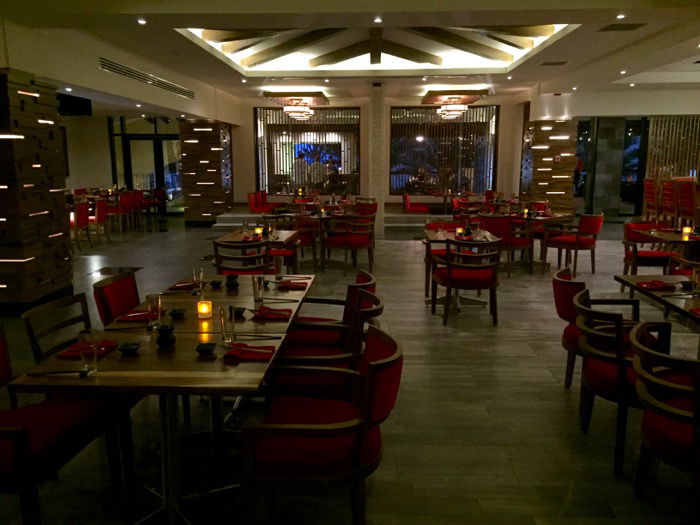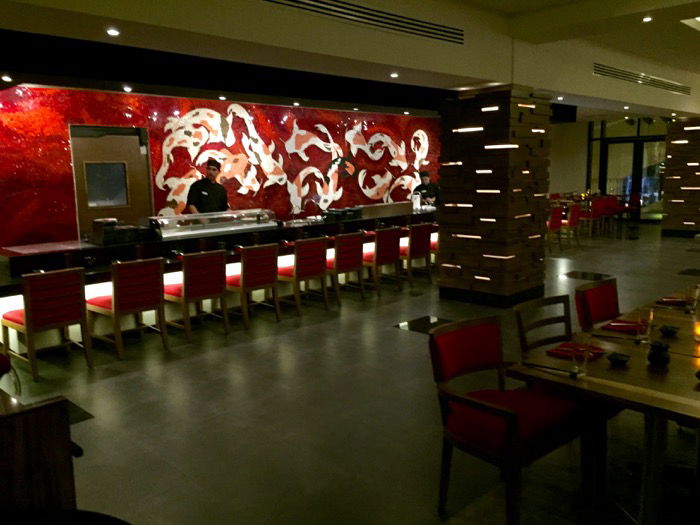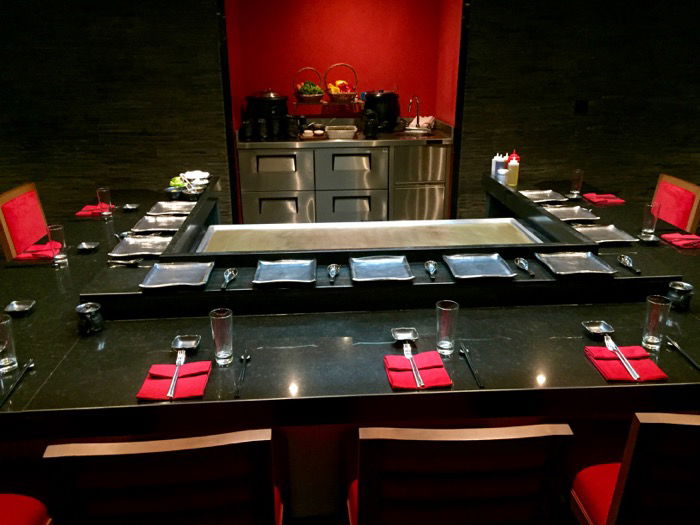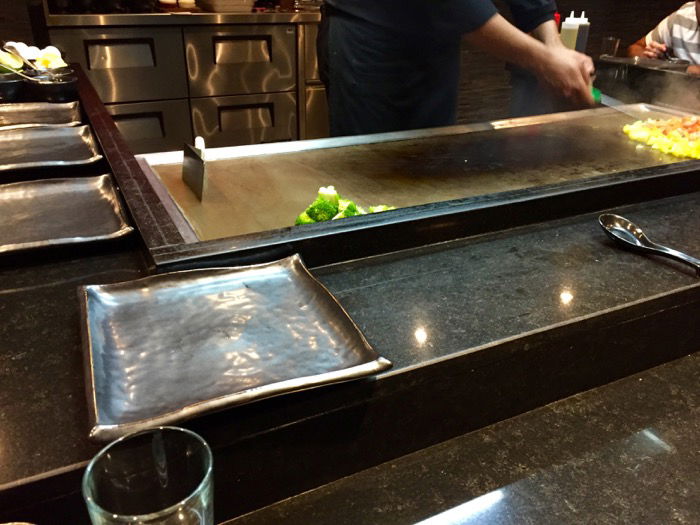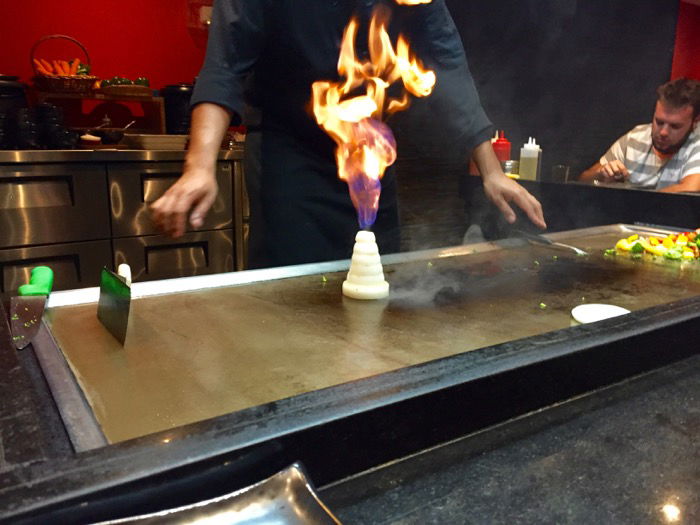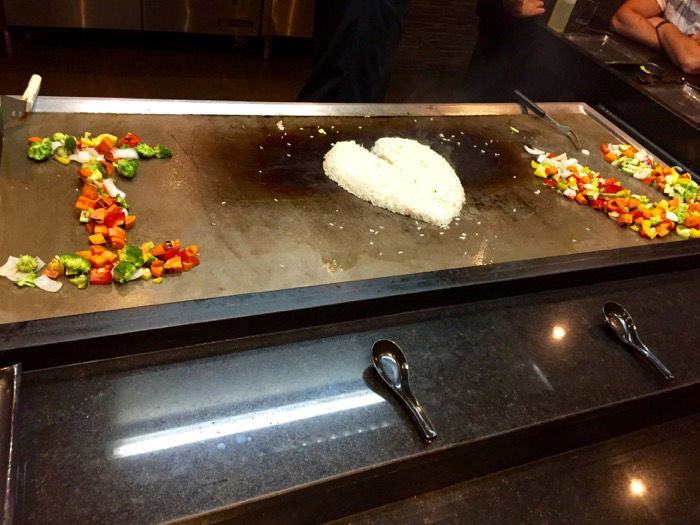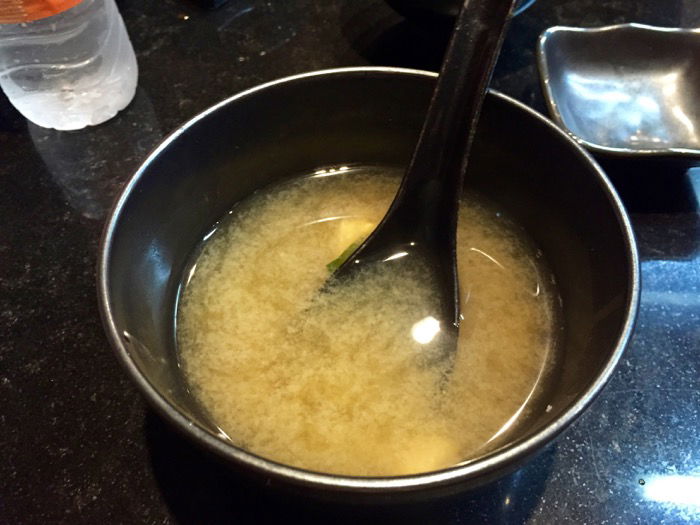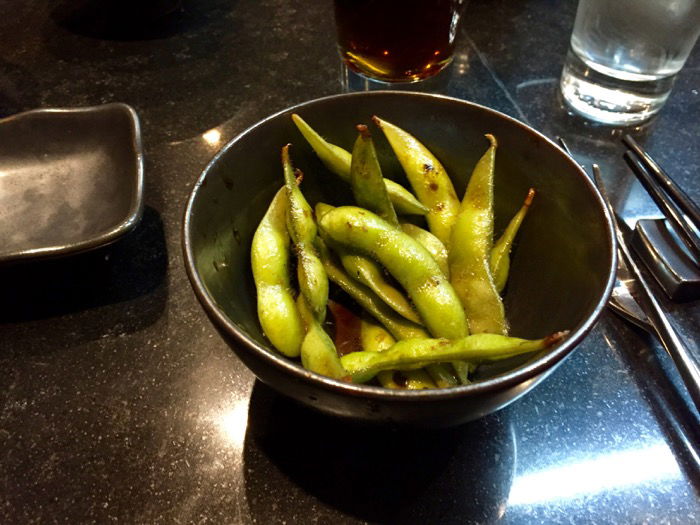 We ate in the general dining area of the restaurant another night.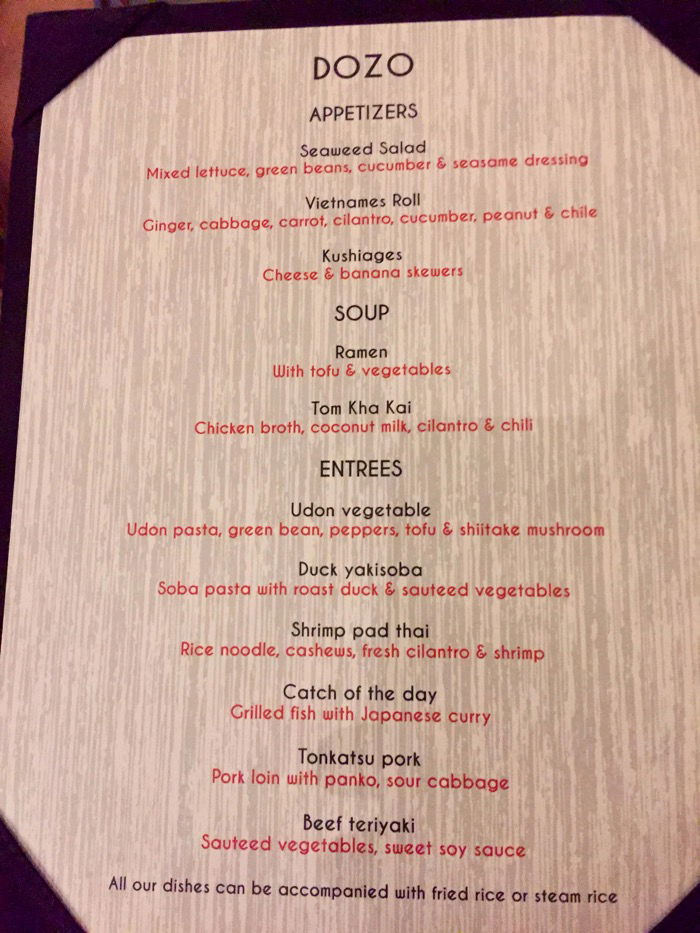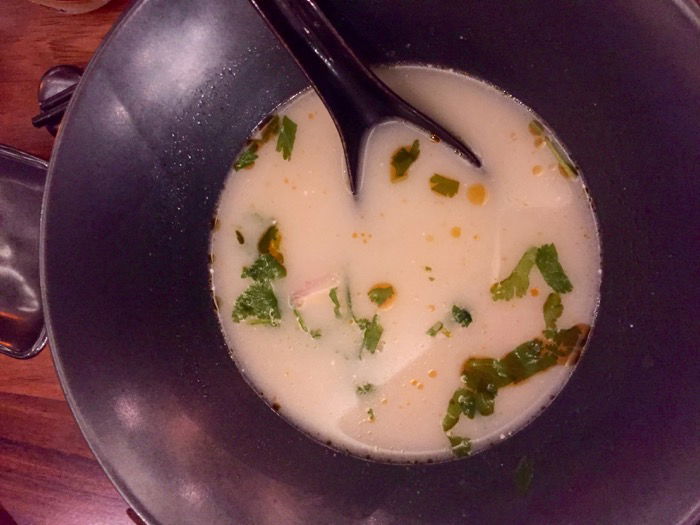 Tom Kha Kai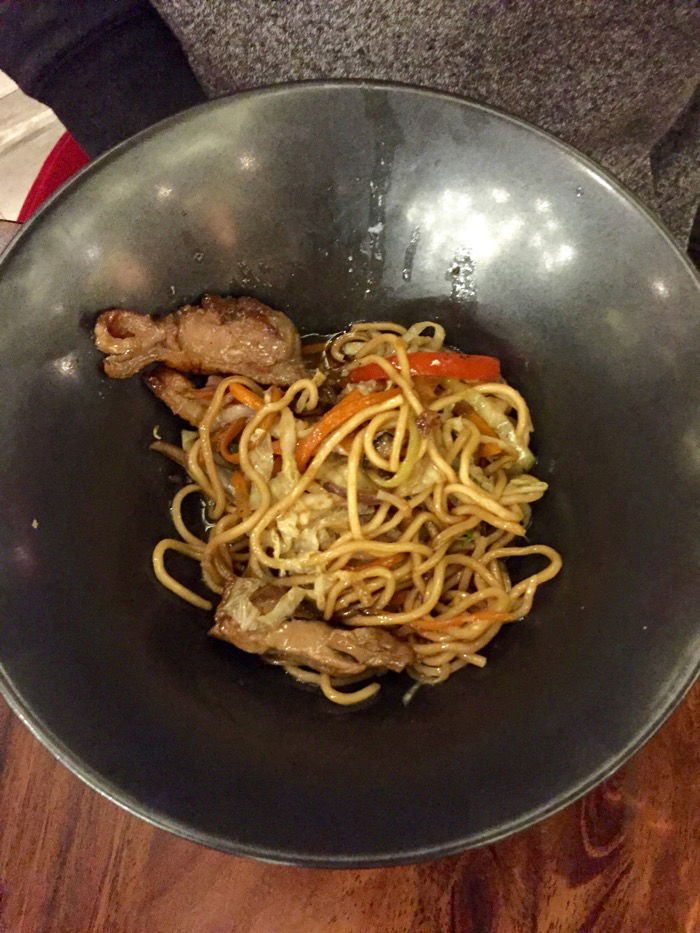 Duck yakisoba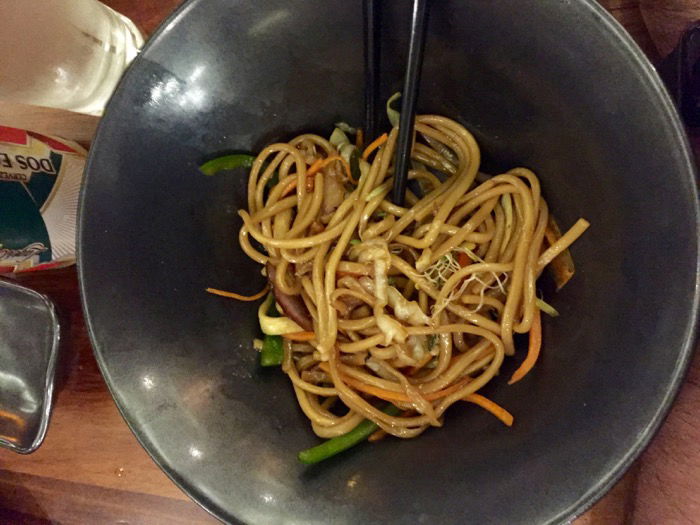 Udon vegetables
We didn't eat at the sushi bar. But, I did grab a picture of the menu.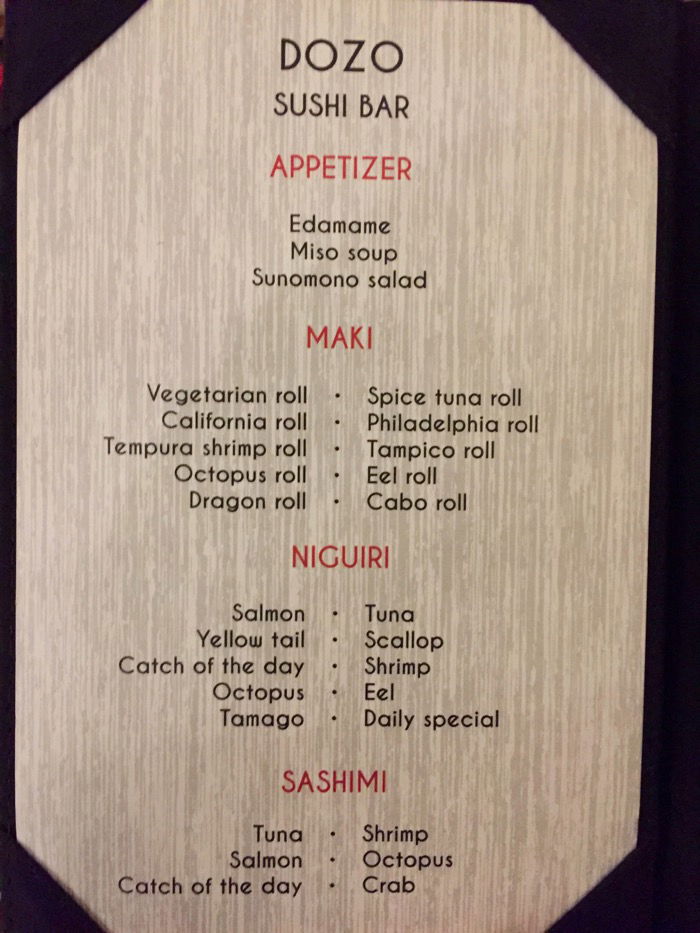 El Cortijo – Spanish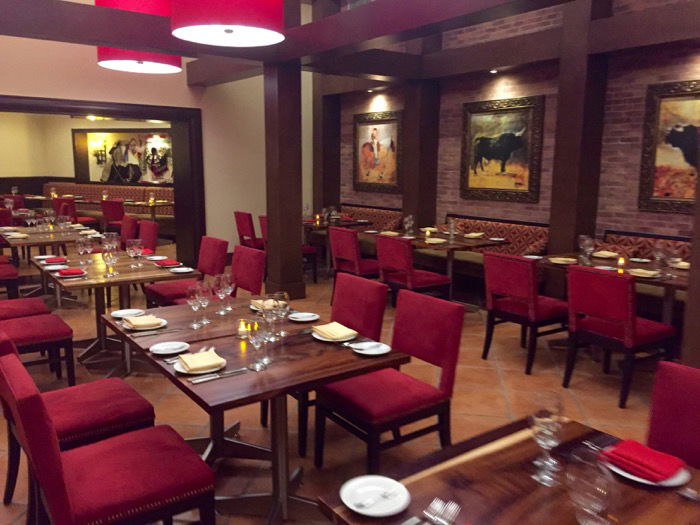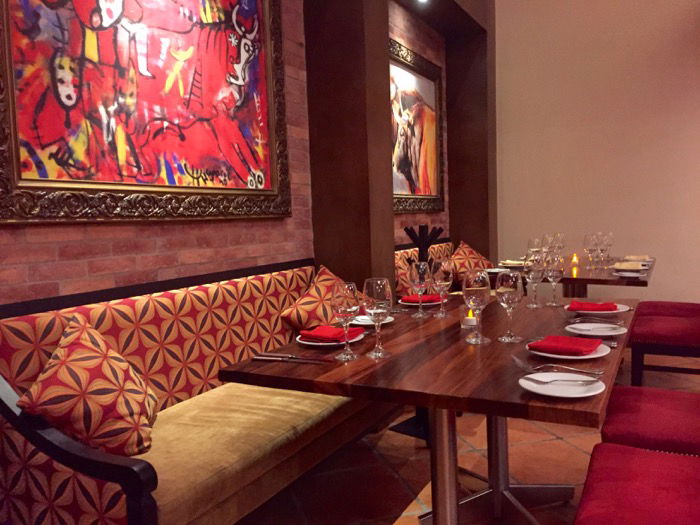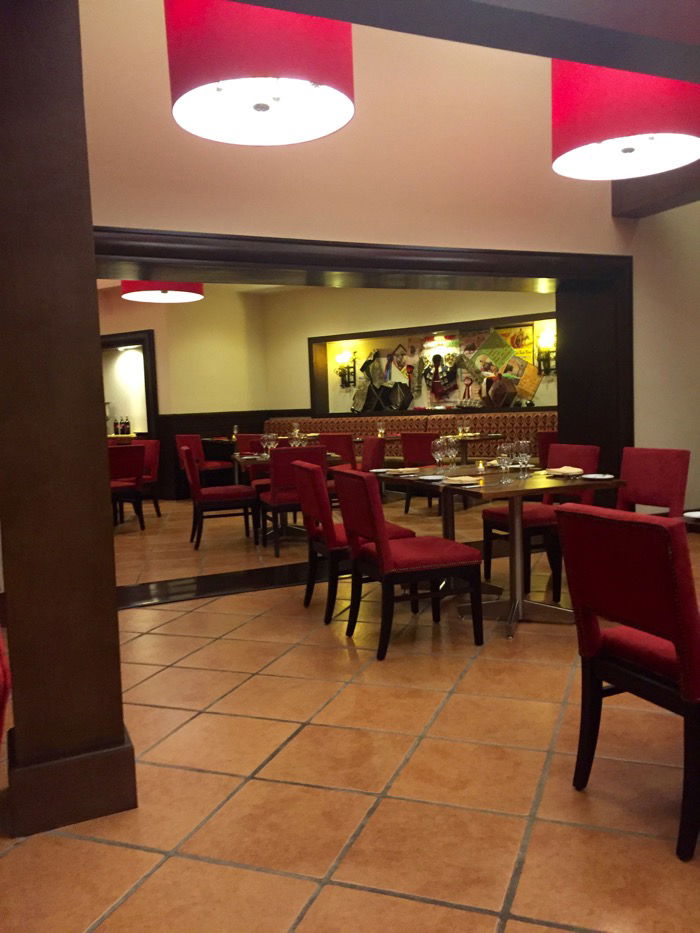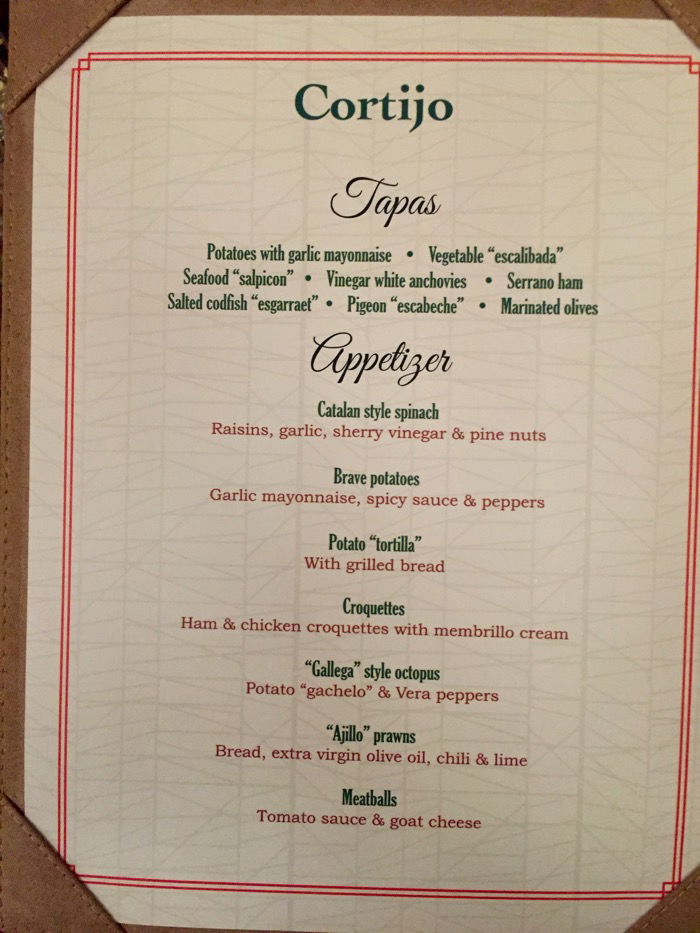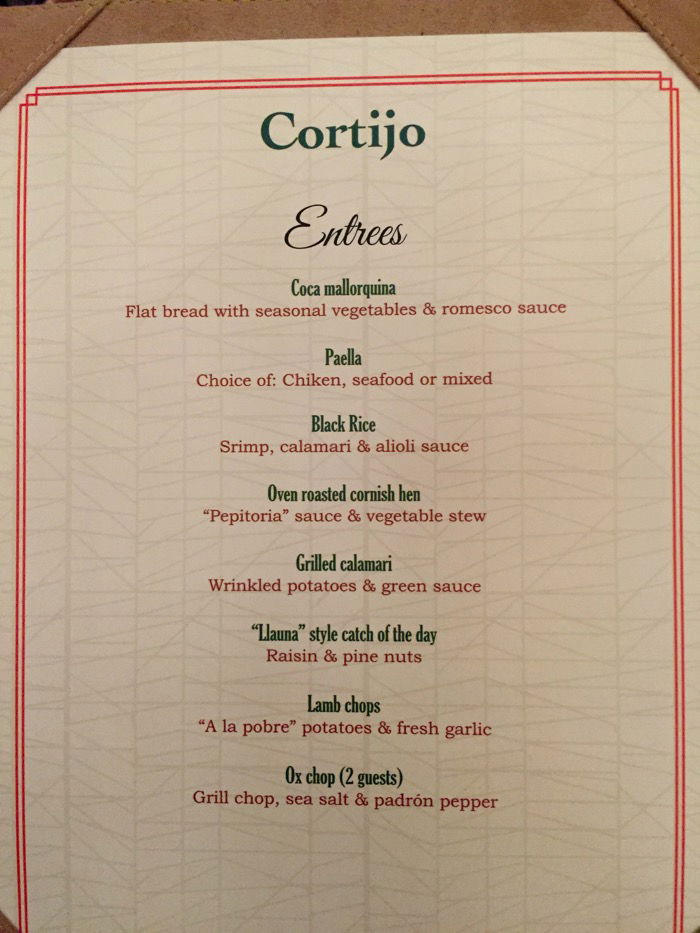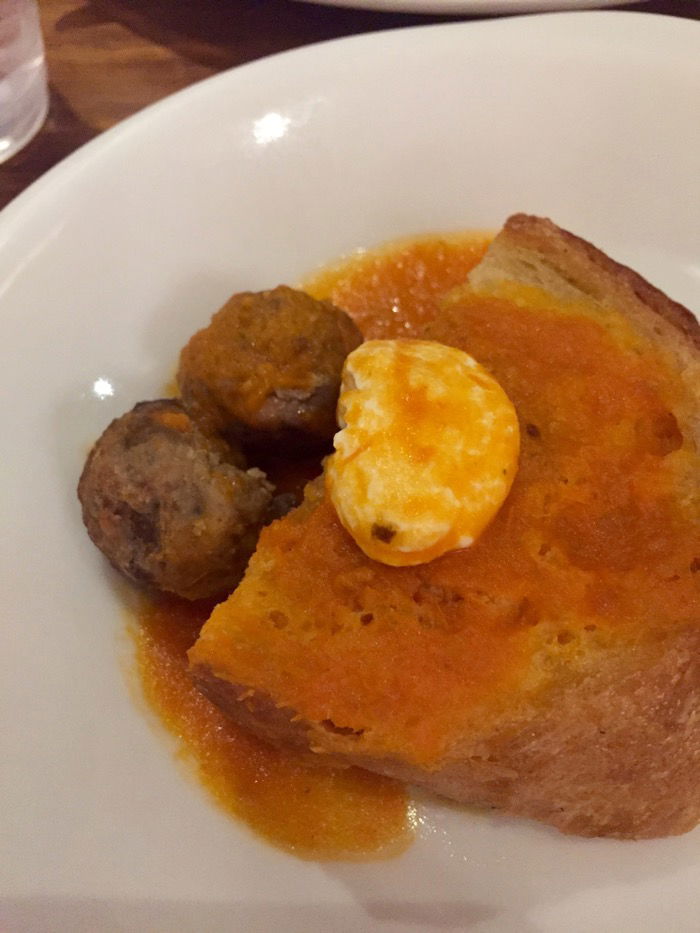 Meatballs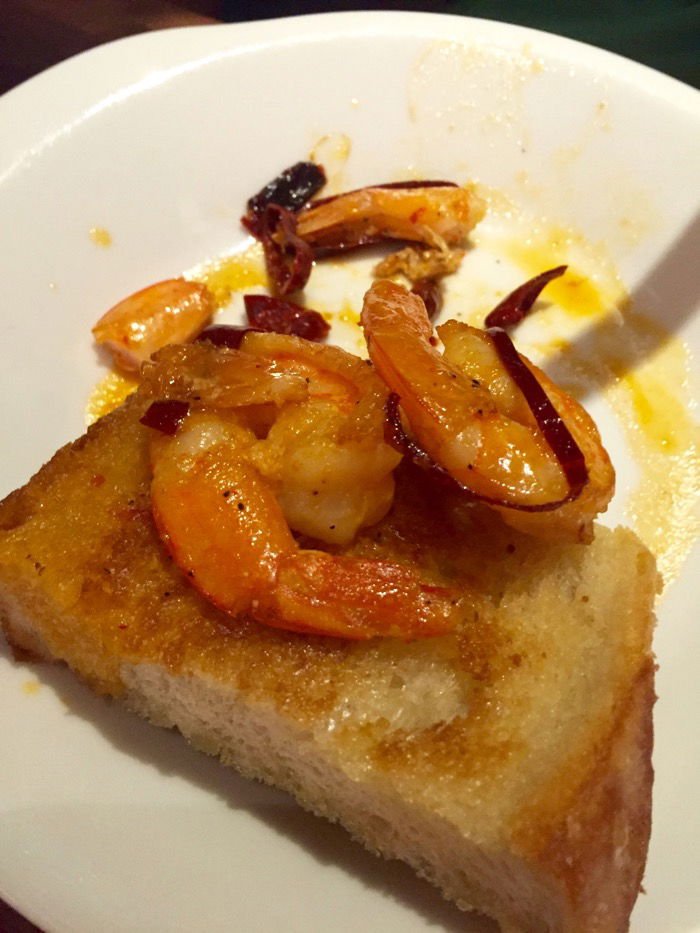 Ajillo Prawns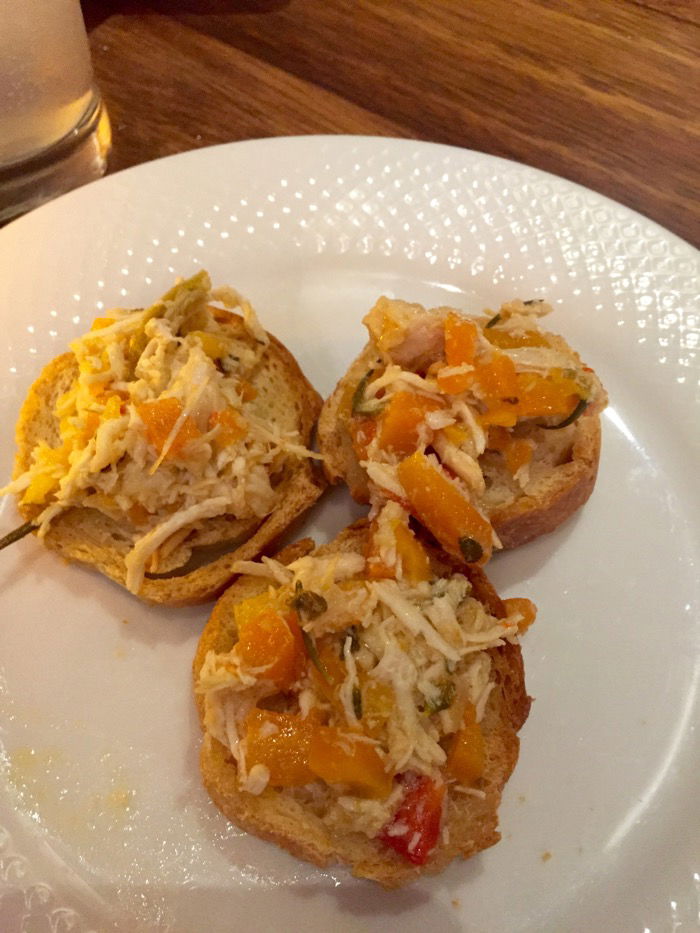 Pigeon Escabeche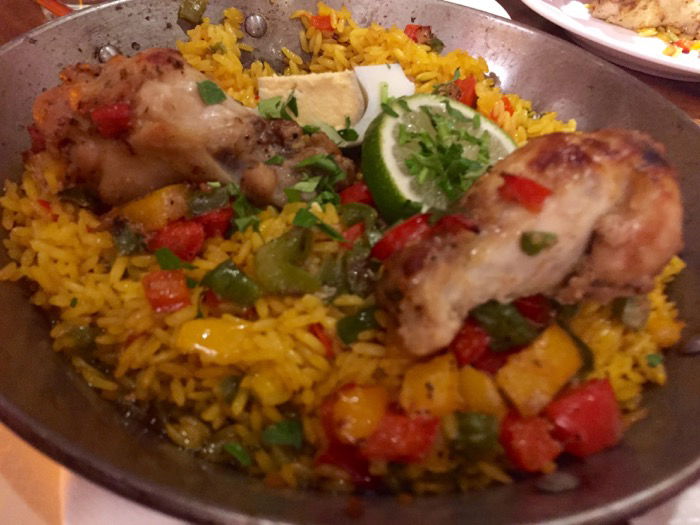 Chicken Paella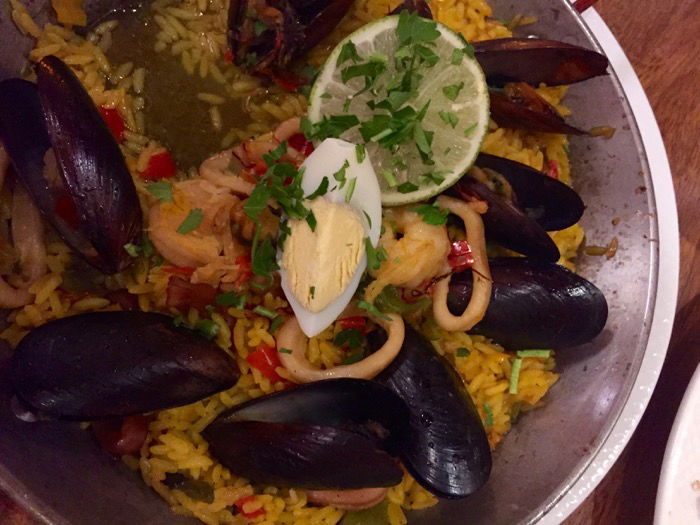 Seafood Paella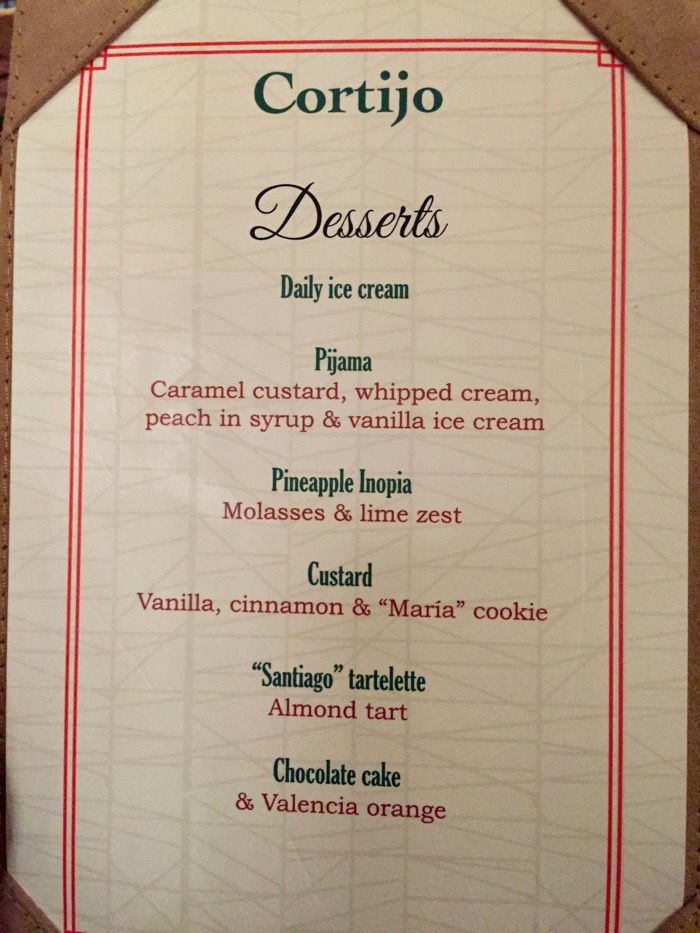 We skipped dessert. But, here's the menu.
Zaffiro – Beachfront Italian, Lunch and Dinner
Zaffiro wound up being our favorite a-la-carte restaurant. The location is great right on the beach and food provided great options for both the adults and the kids. I can't find the pictures of our dinners at Zaffiro, but I do have some of our lunch.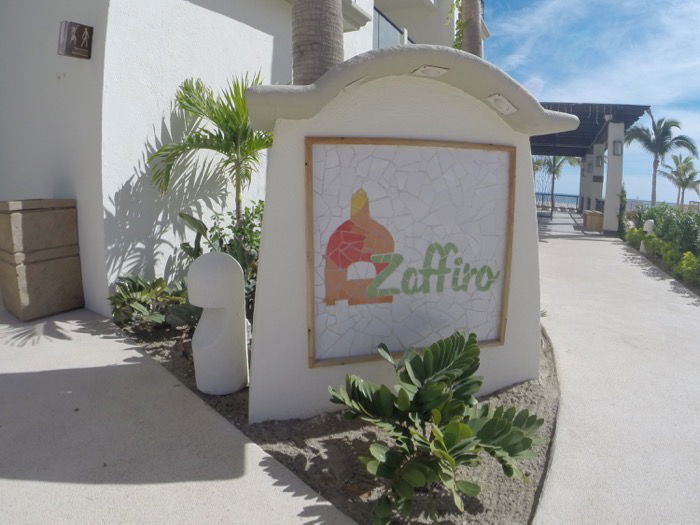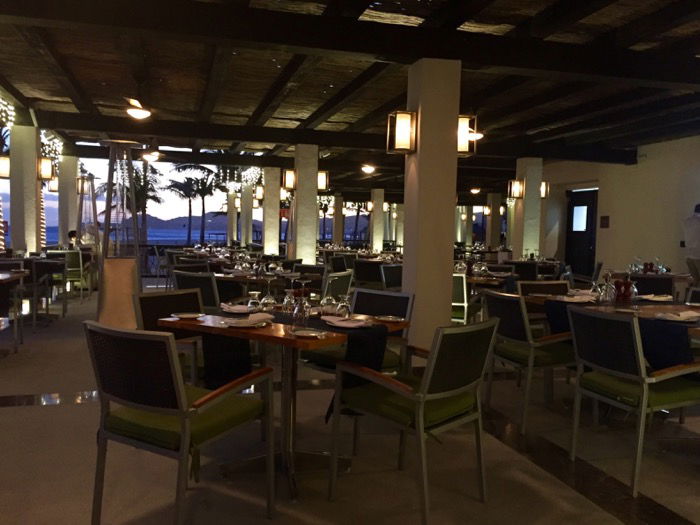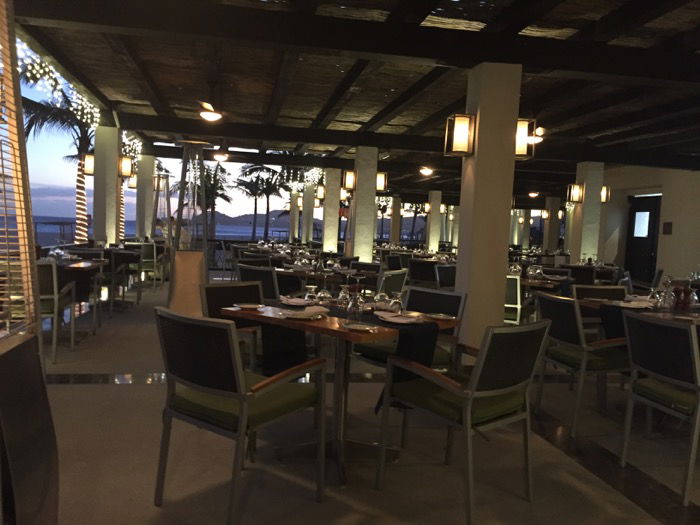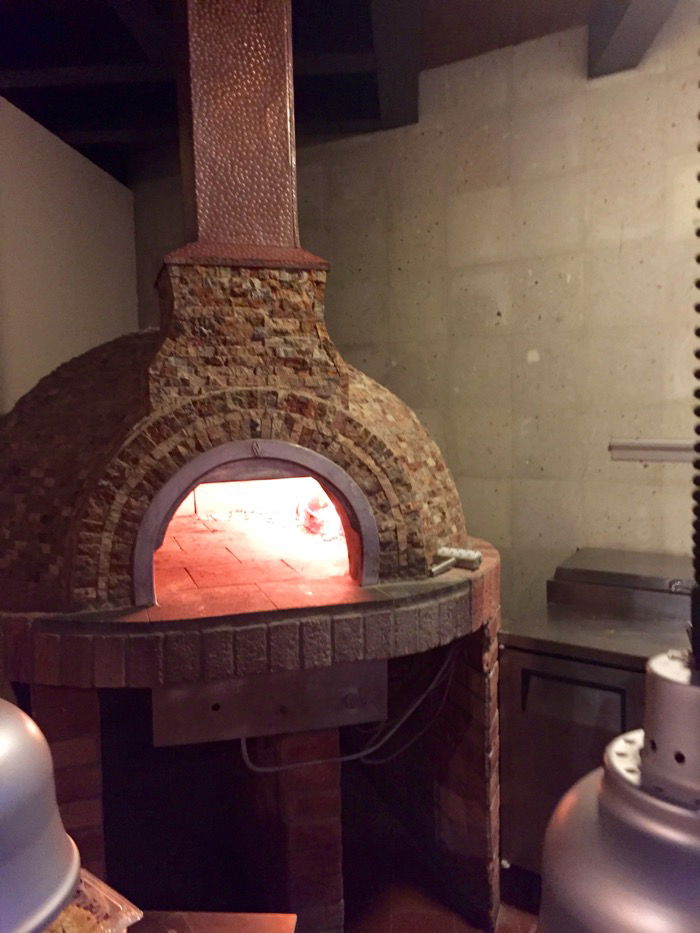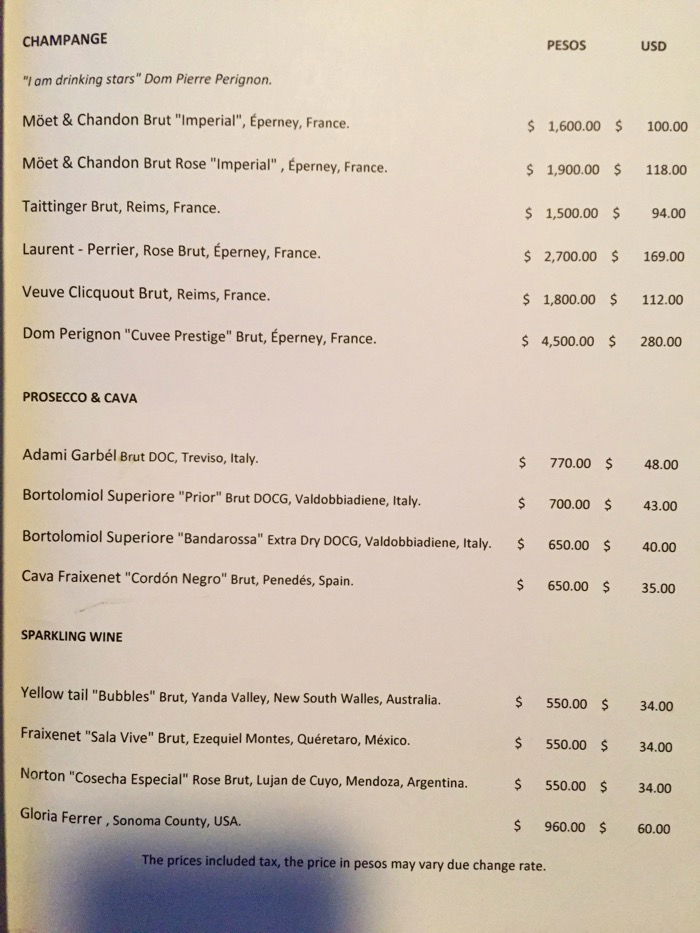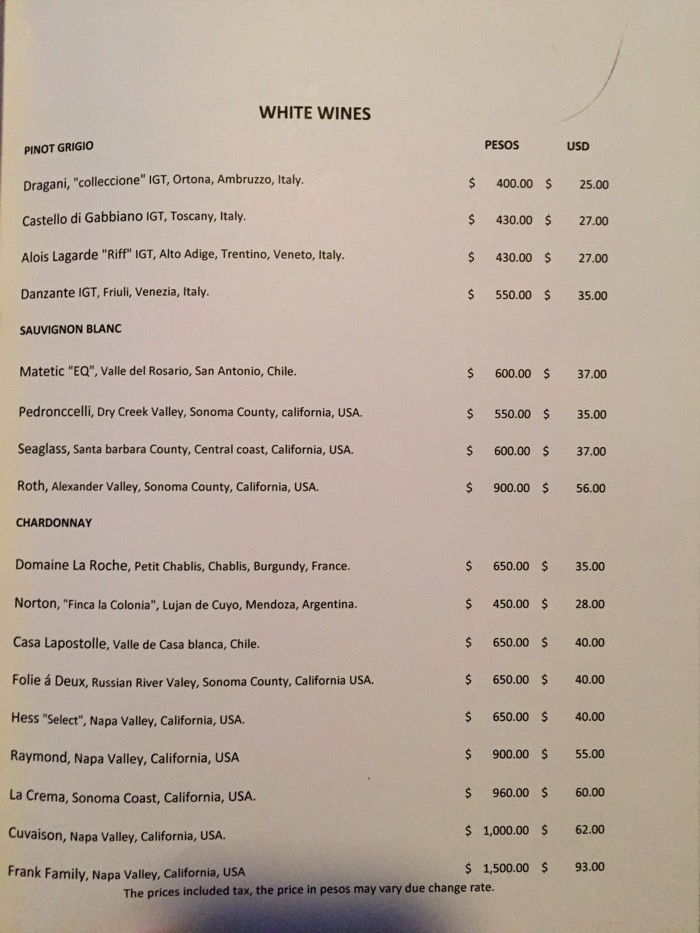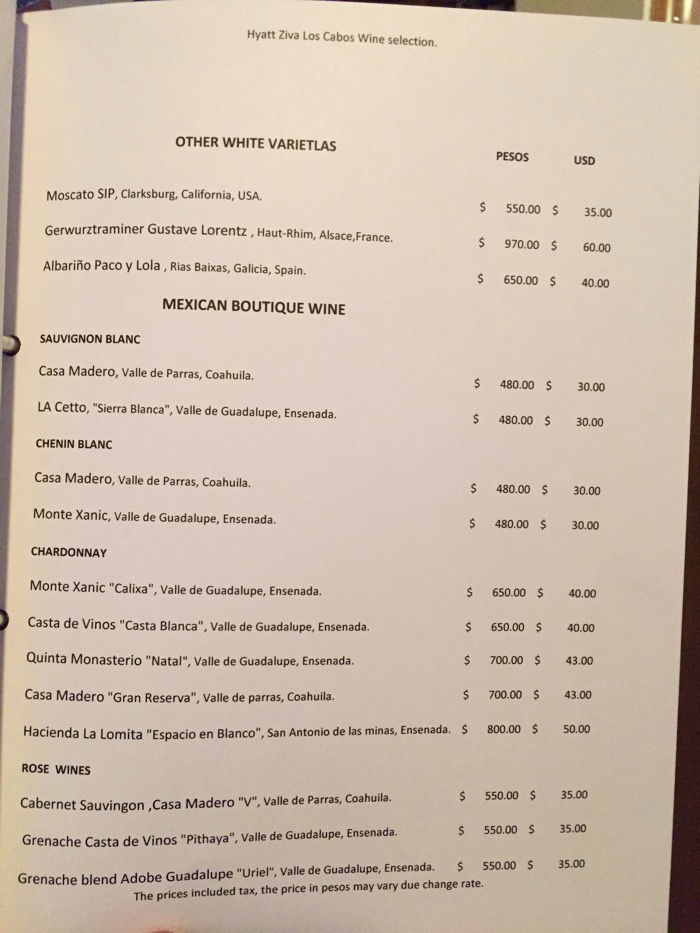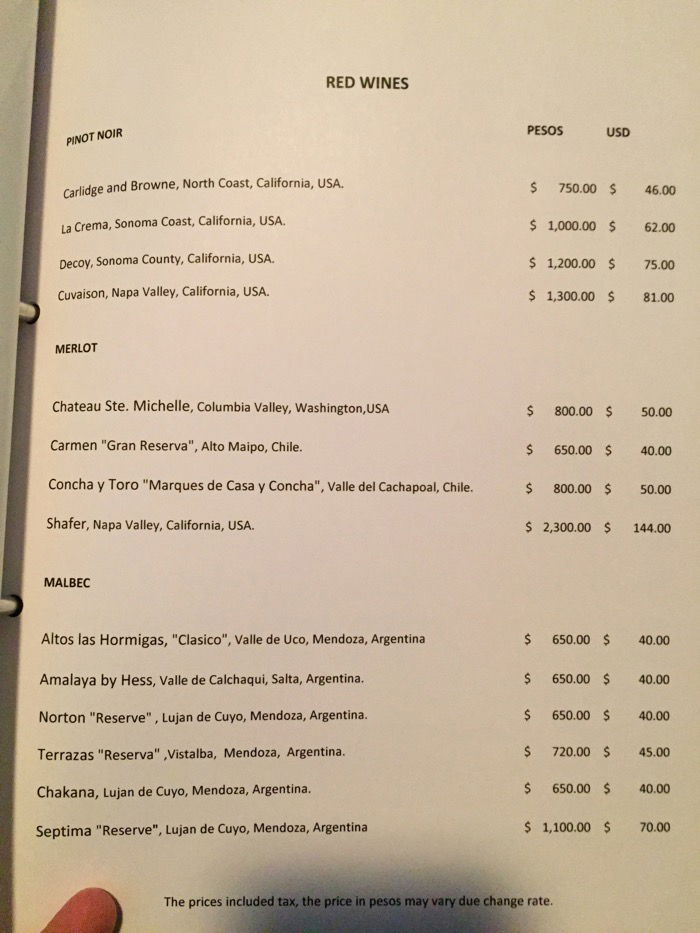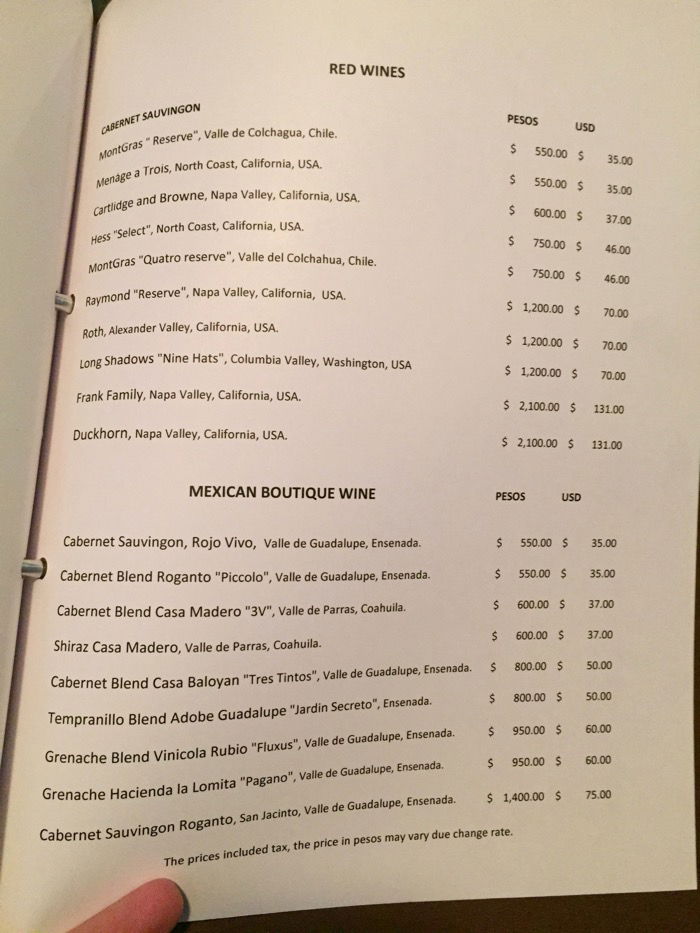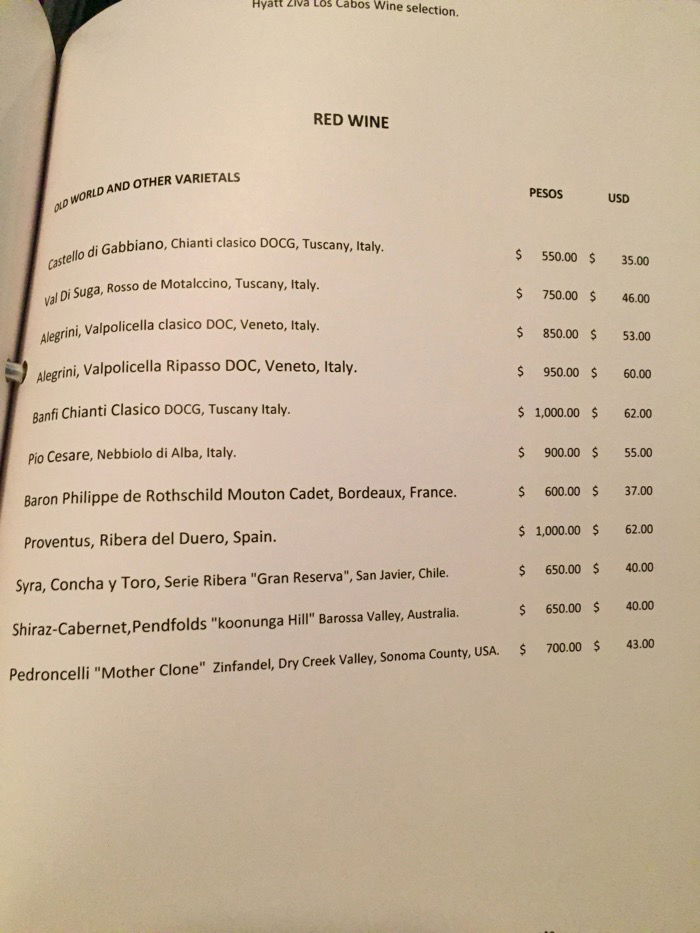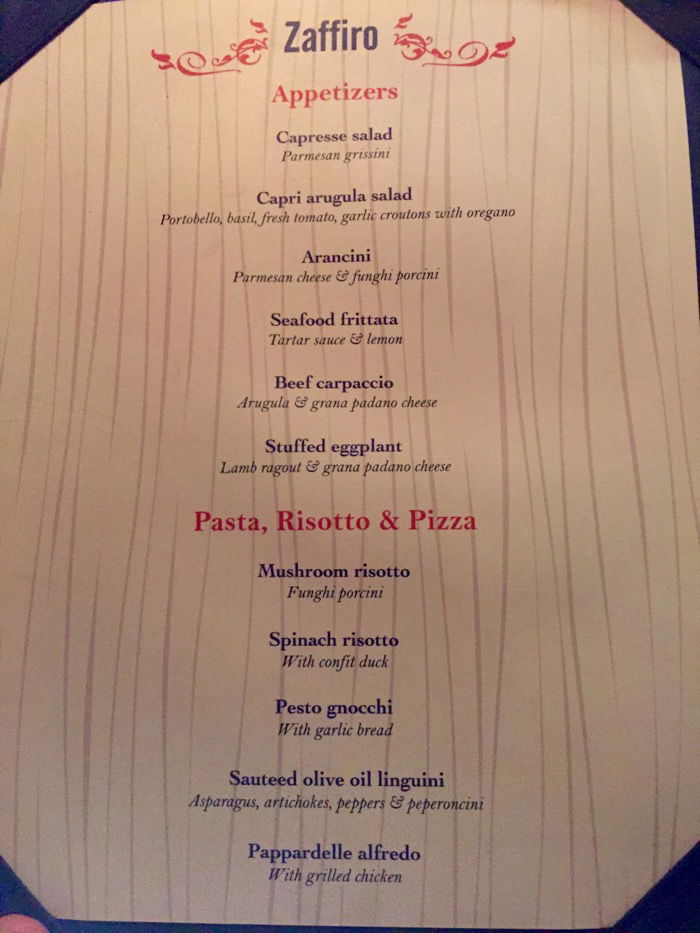 Zaffiro dinner menu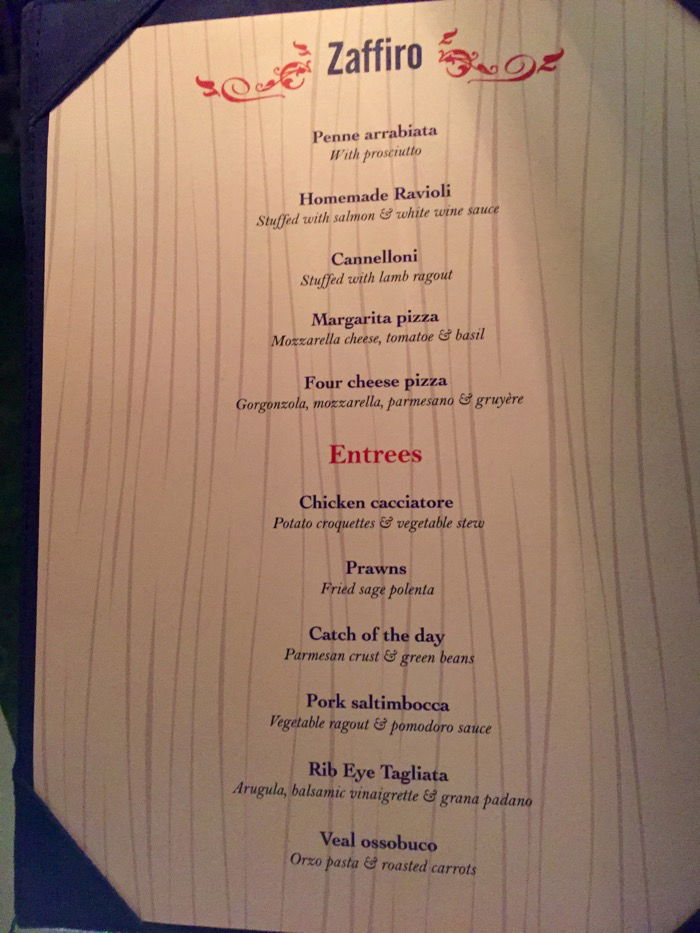 Zaffiro dinner menu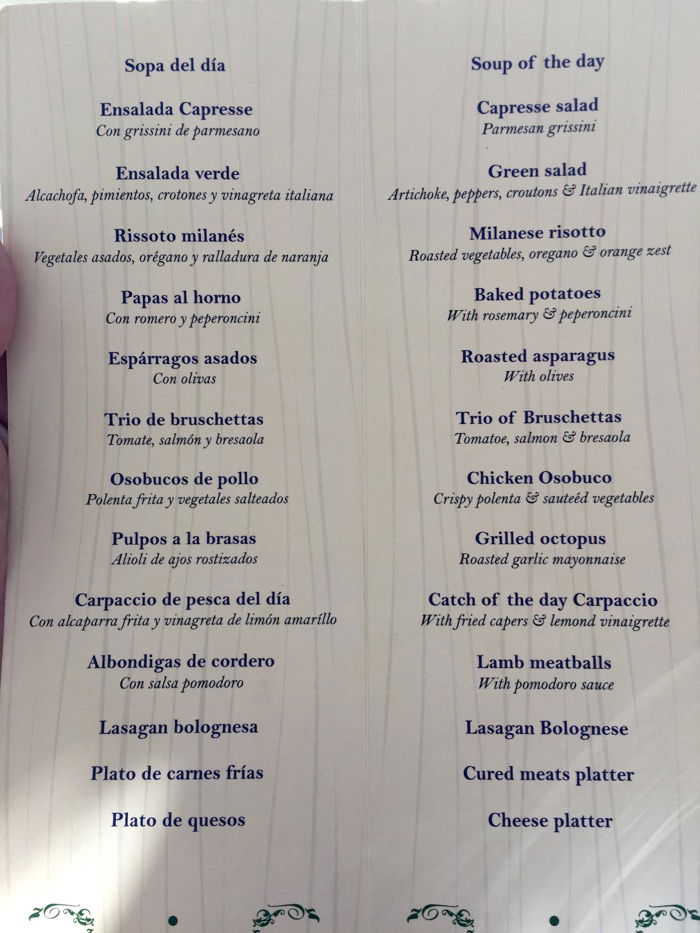 Zaffiro lunch menu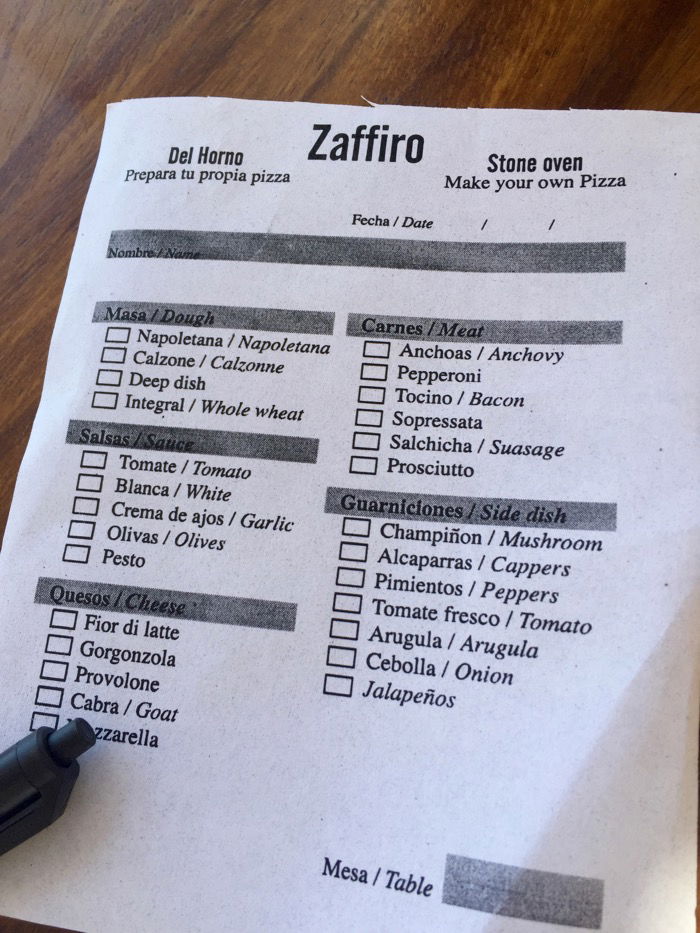 Zaffiro pizza menu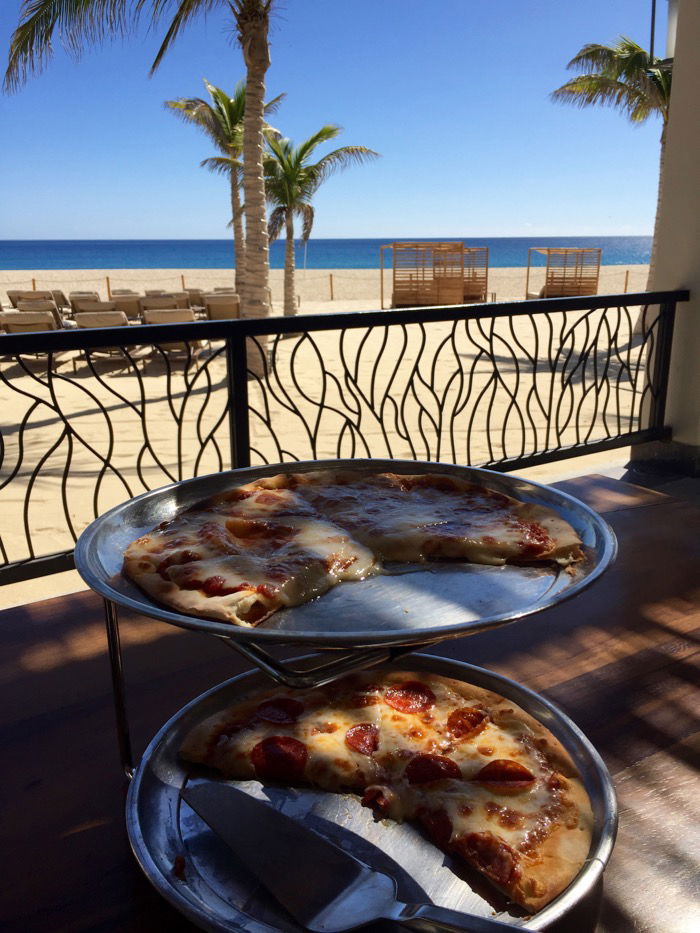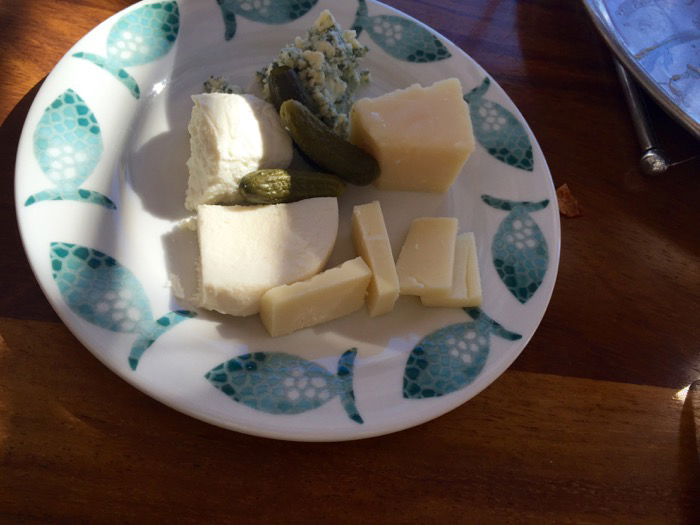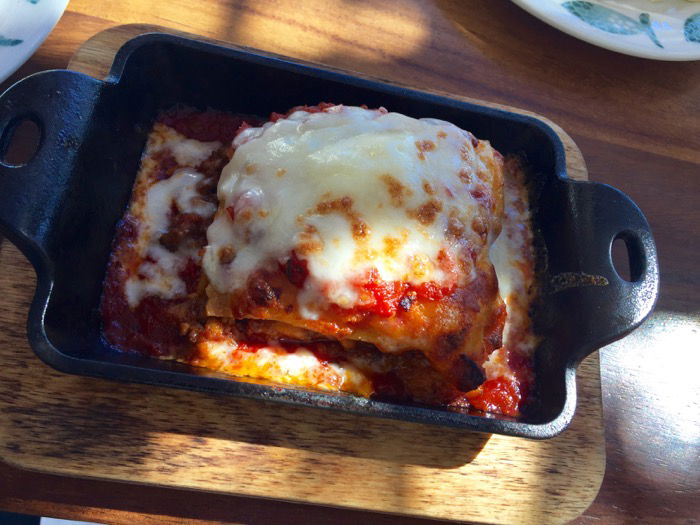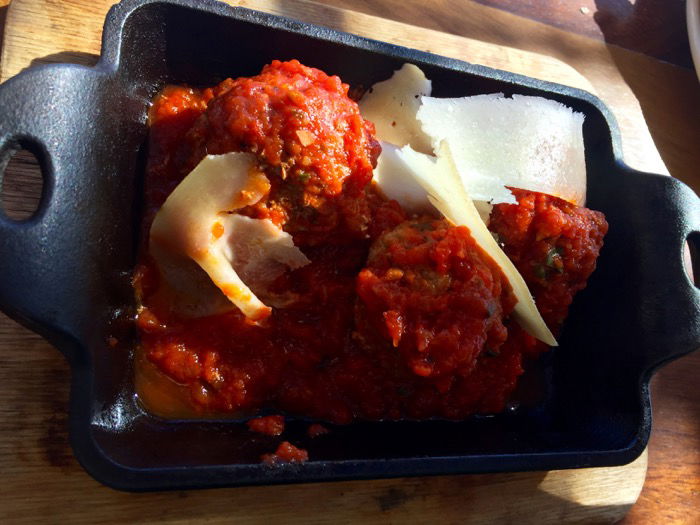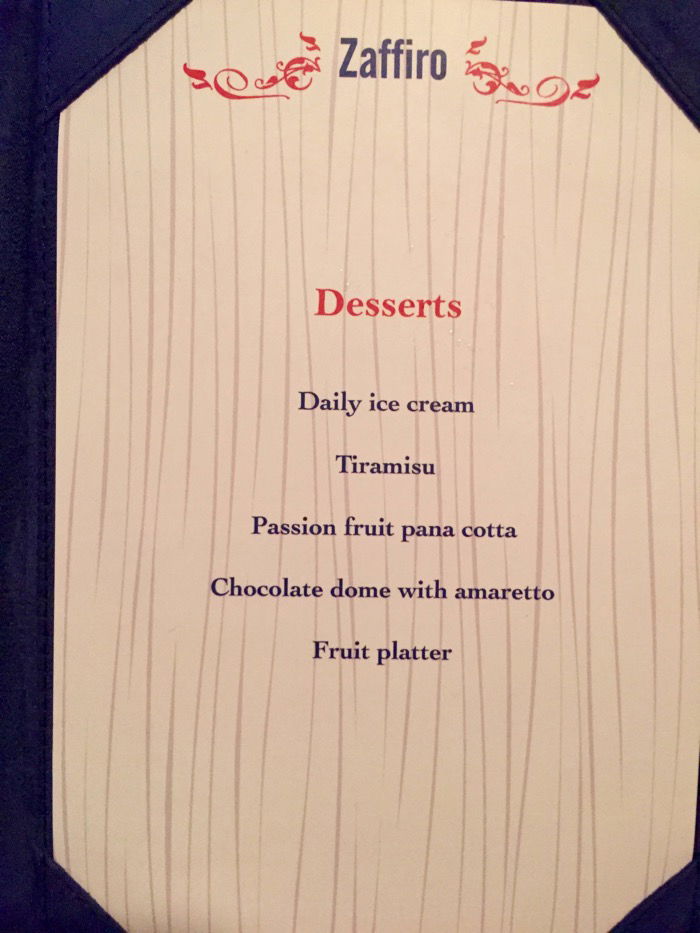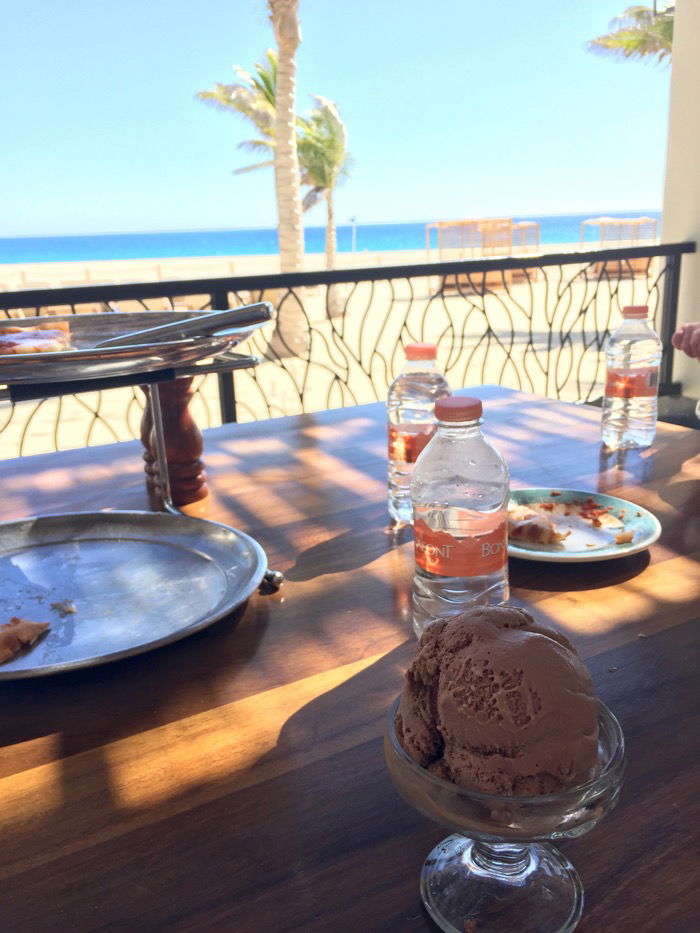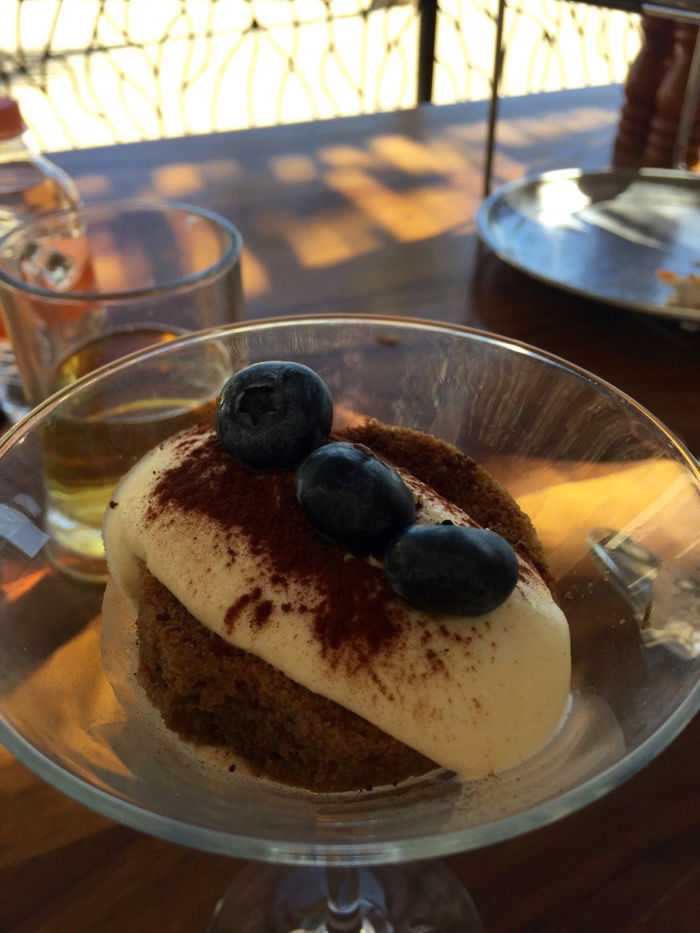 La Hacienda – Beachfront Lunch Buffet and Steaks for Dinner
La Hacienda's location and views are great. Lunch has typical buffet food. The one lunch we had reminded us of the other all-inclusives we've been to before. So, I don't think this is the best option. But, our kids really enjoyed it because it provided the hamburger and hot dog fix they wanted.
At dinner, you could order something from the grill. But they also had a soup and salad bar. Our steaks were really under cooked. My wife's medium steak would have been rare in any other restaurant. And my medium rare was more of a blue rare.
The quality of the meat was actually very good. So I understand not wanting to overcook the steak. But, they definitely could have used some more time on the grill. I wish I had pictures but we were outside at night and the light was so bad the images aren't any good.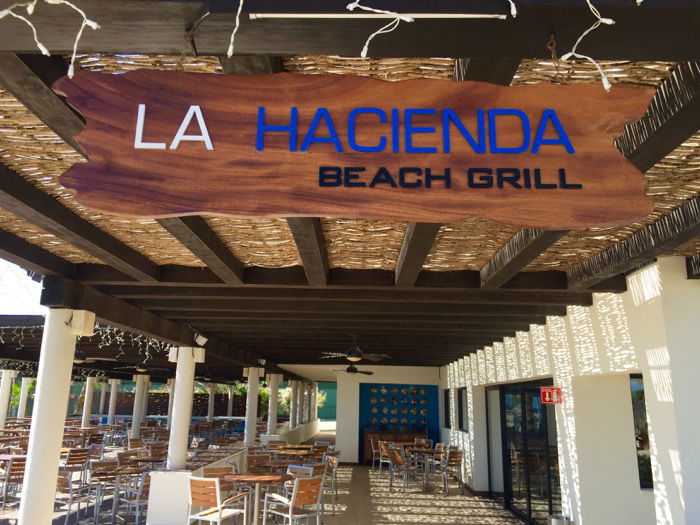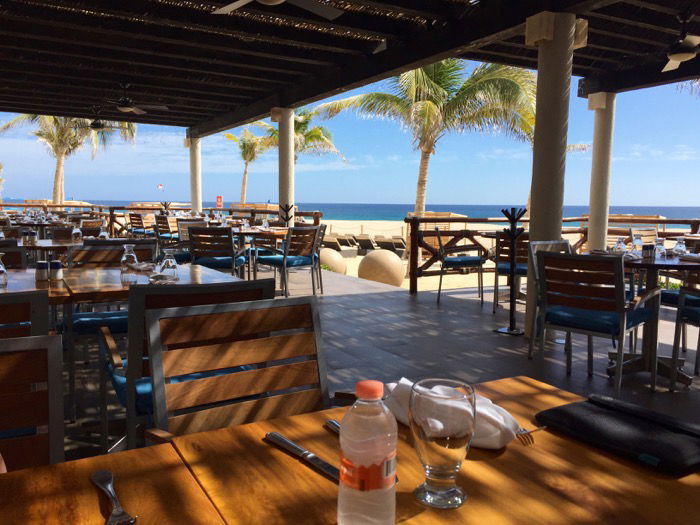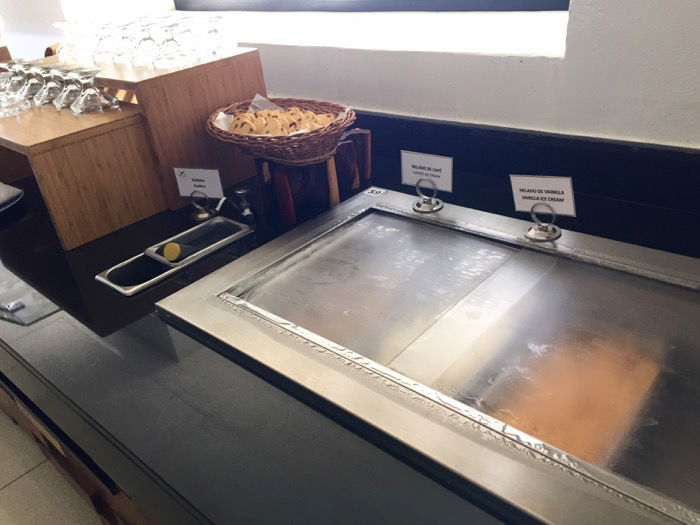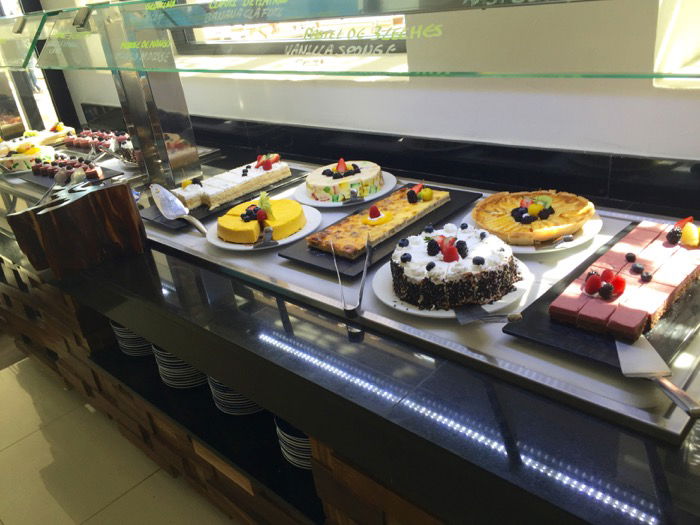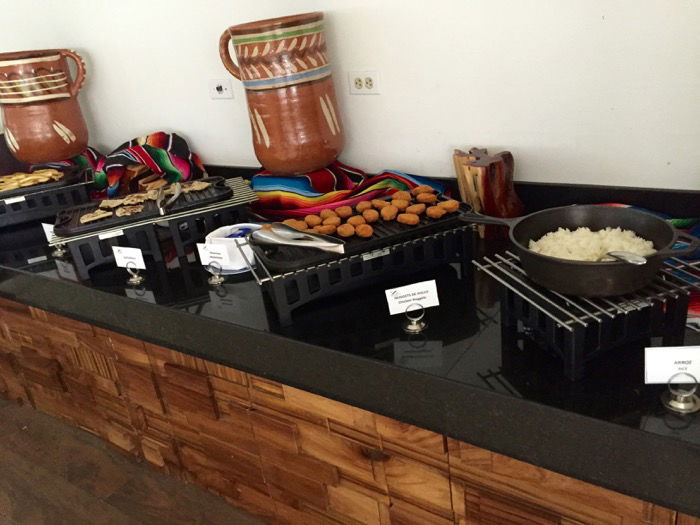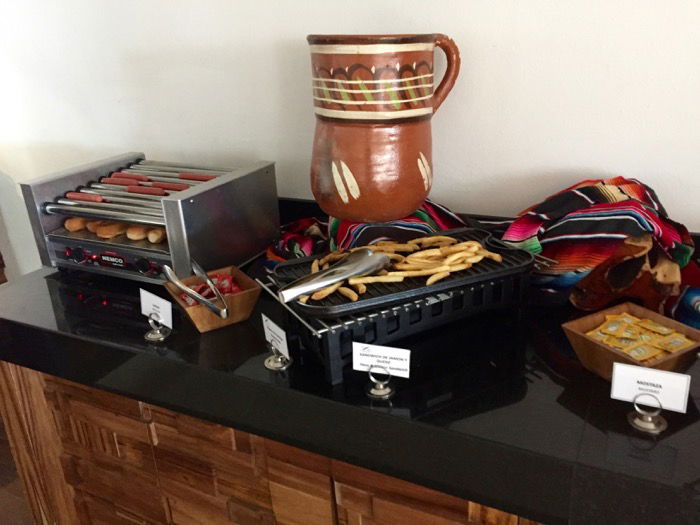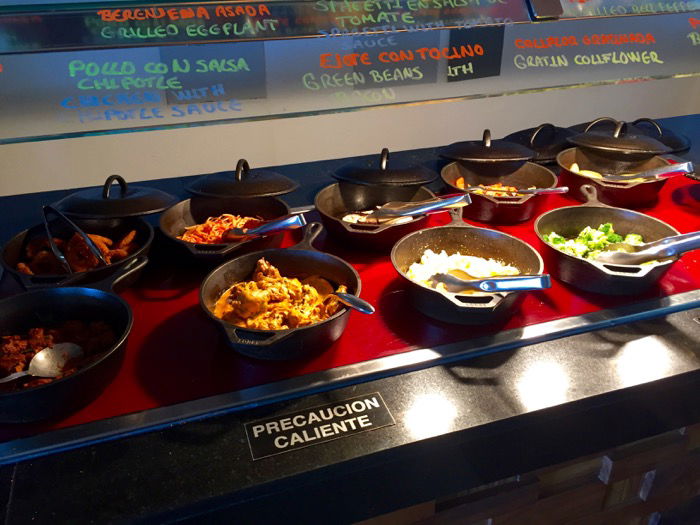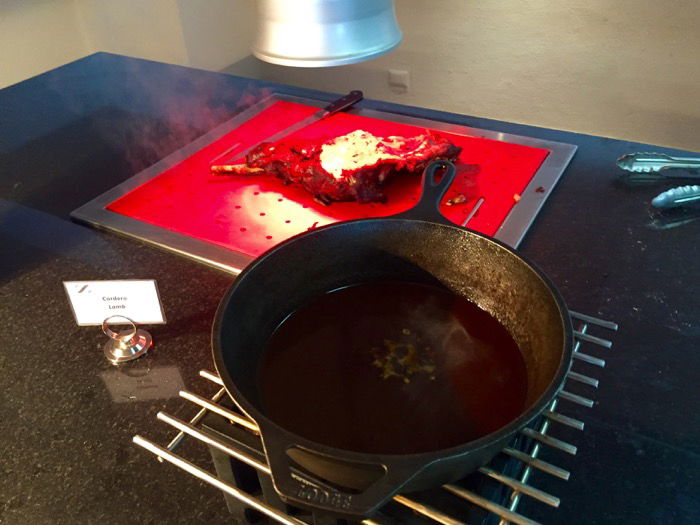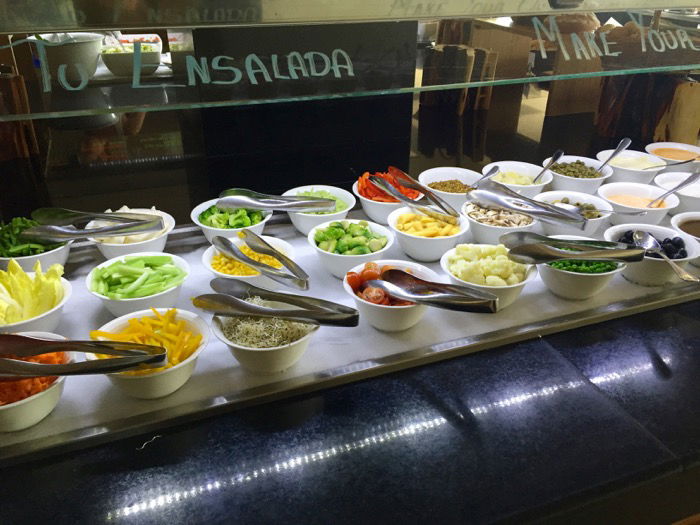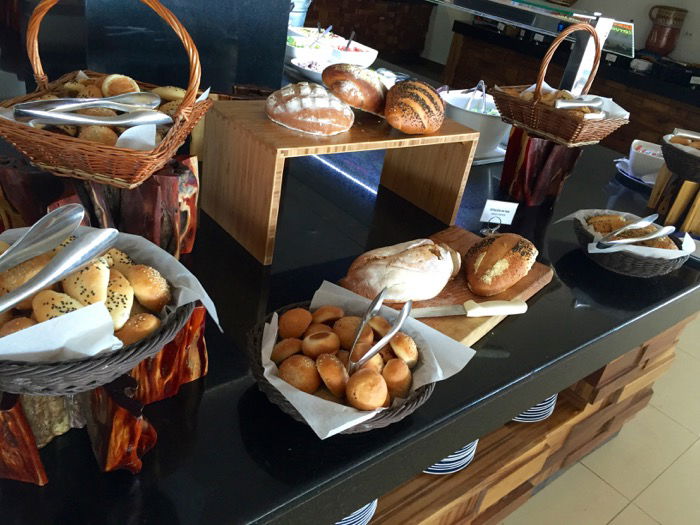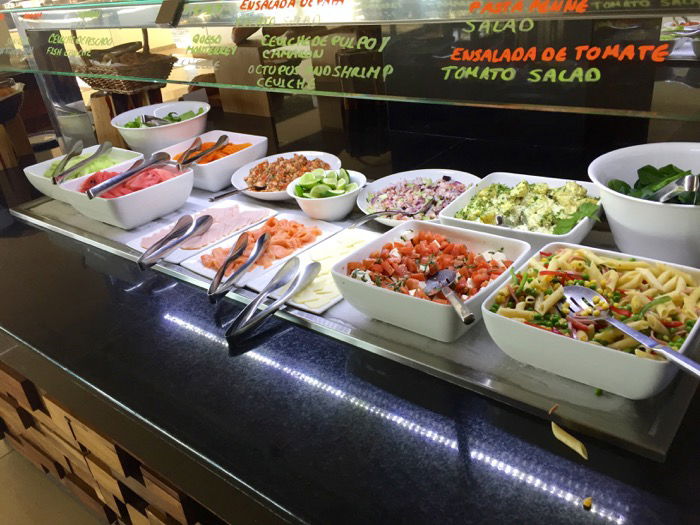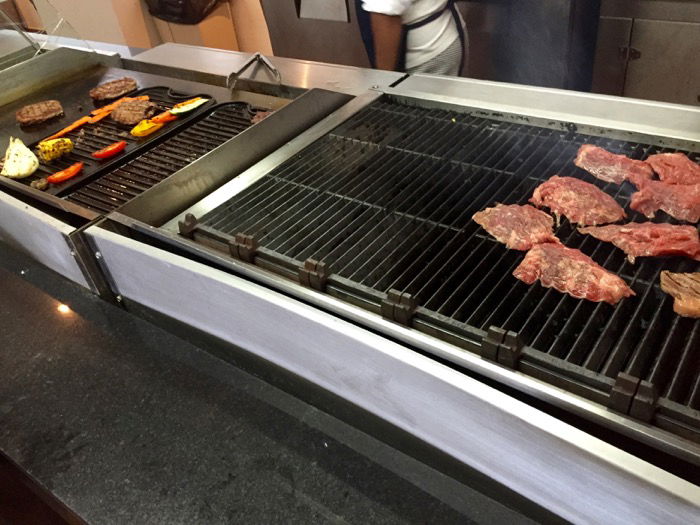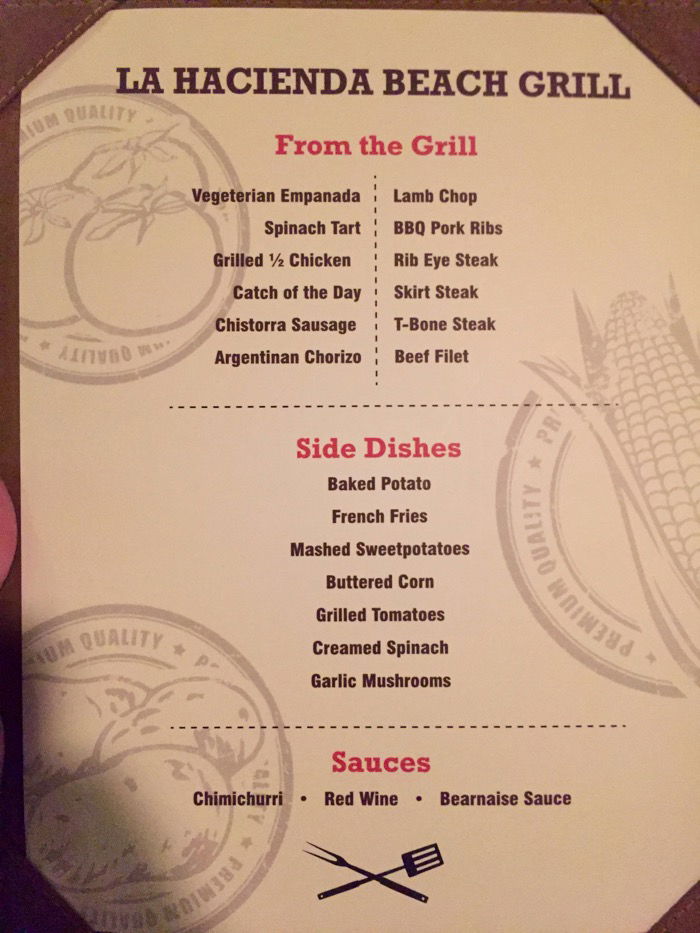 El Molino – Buffet
Of the two buffets, this one had a more upscale atmosphere and we preferred the food here.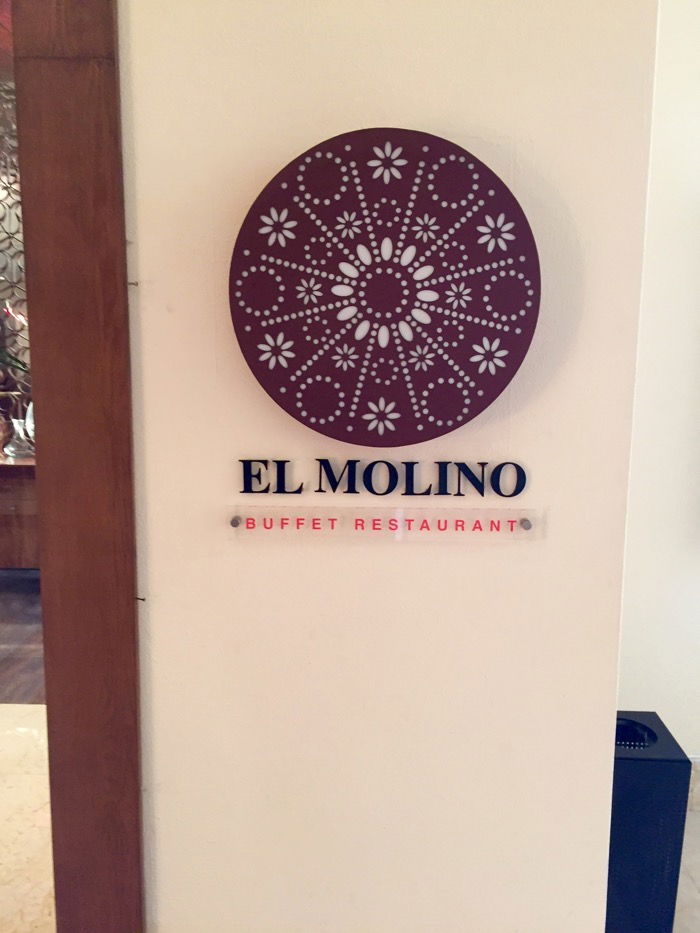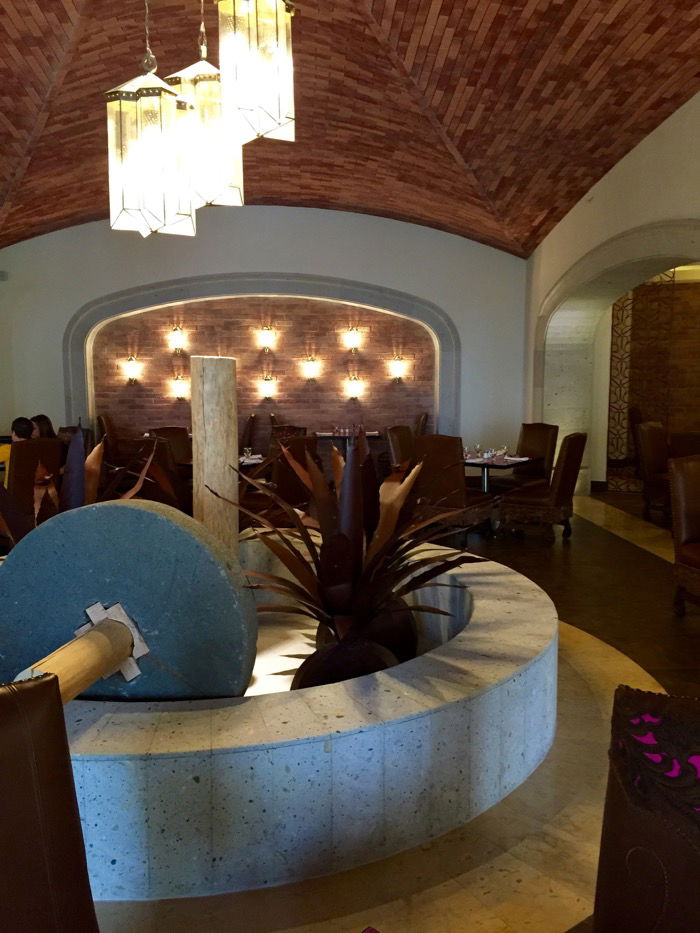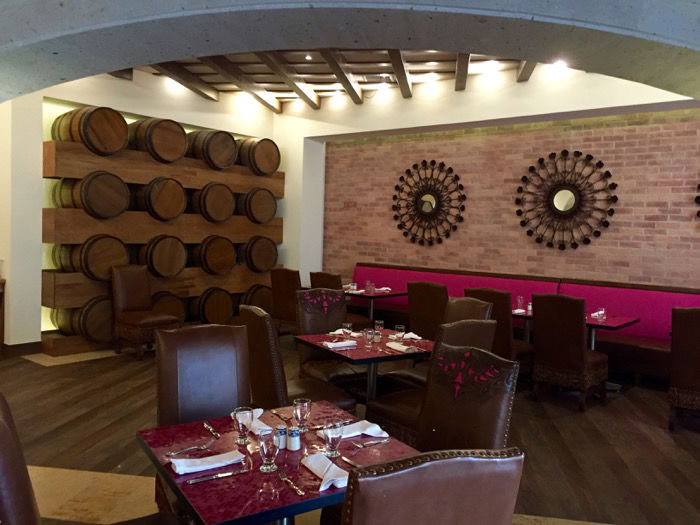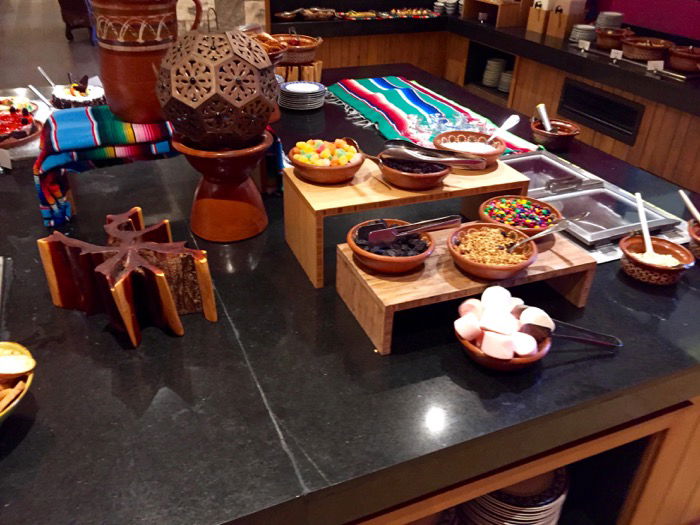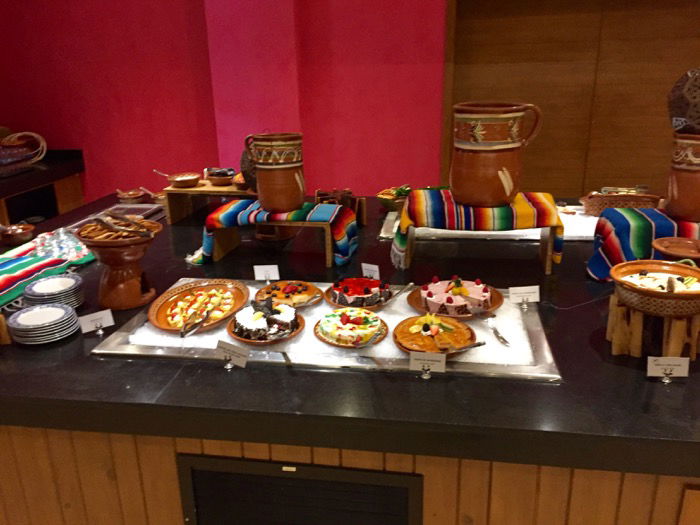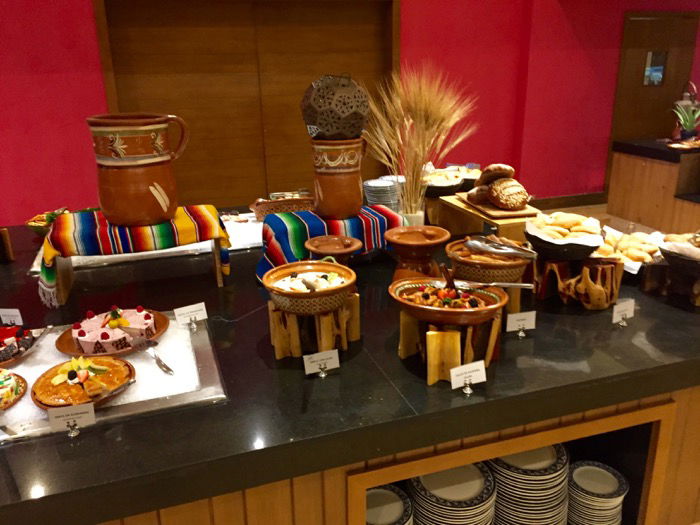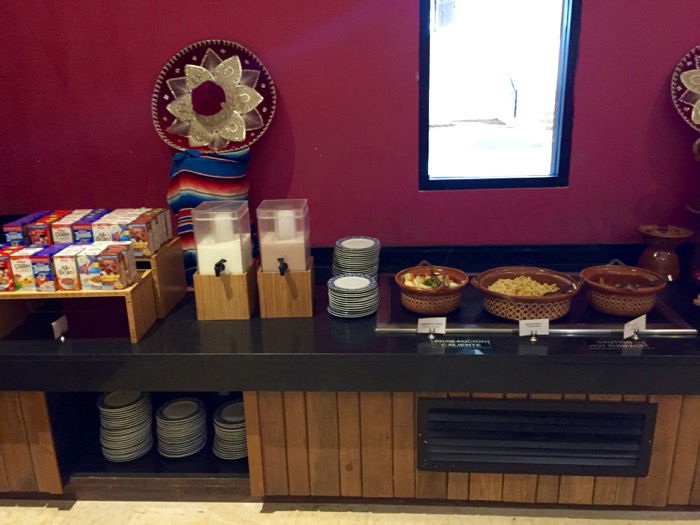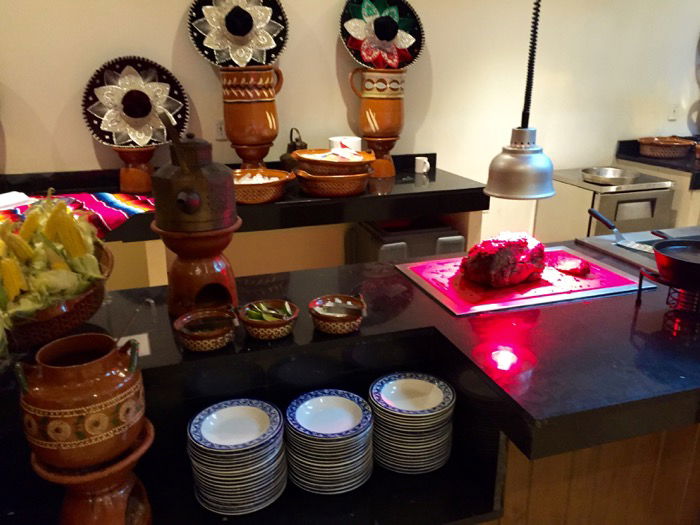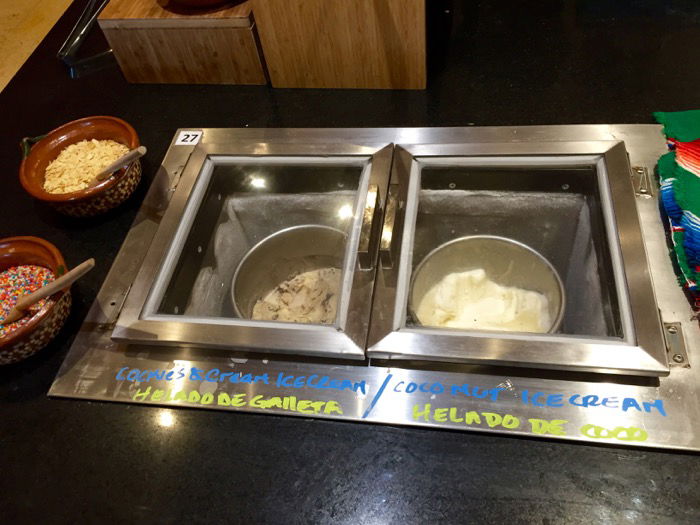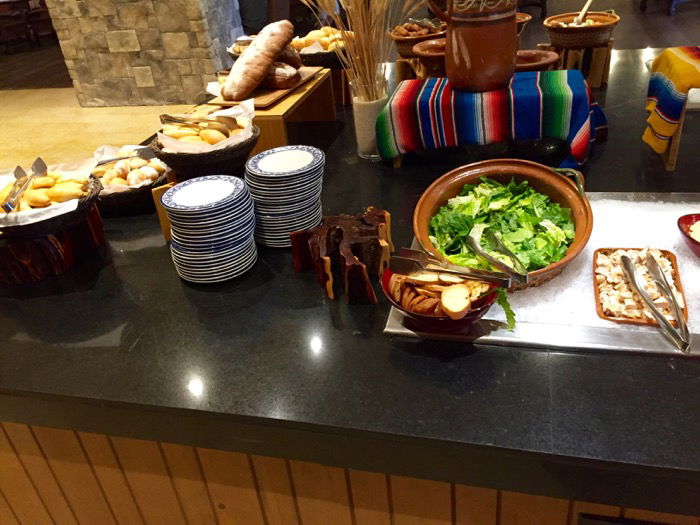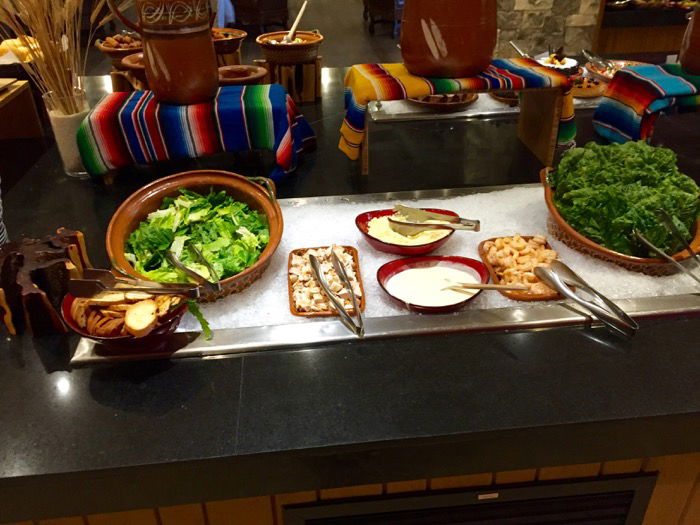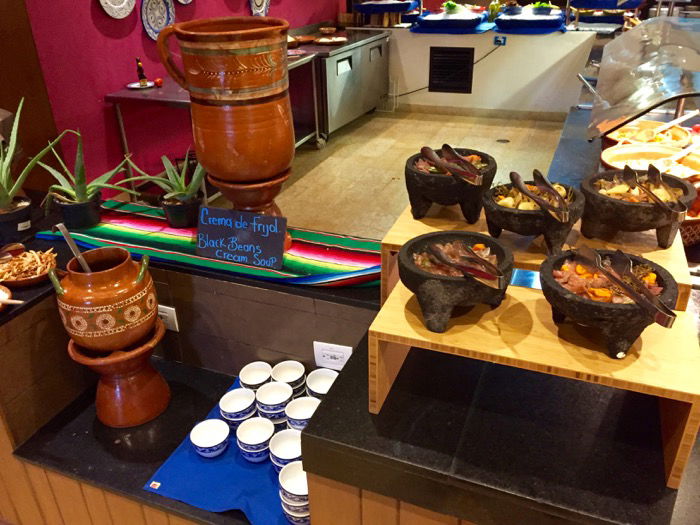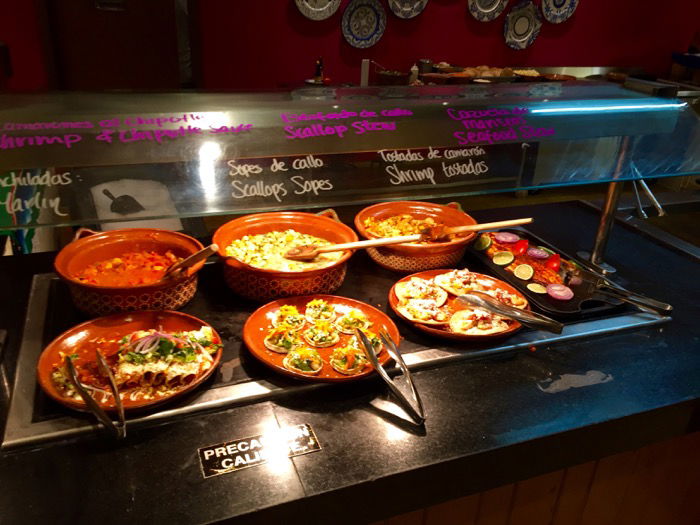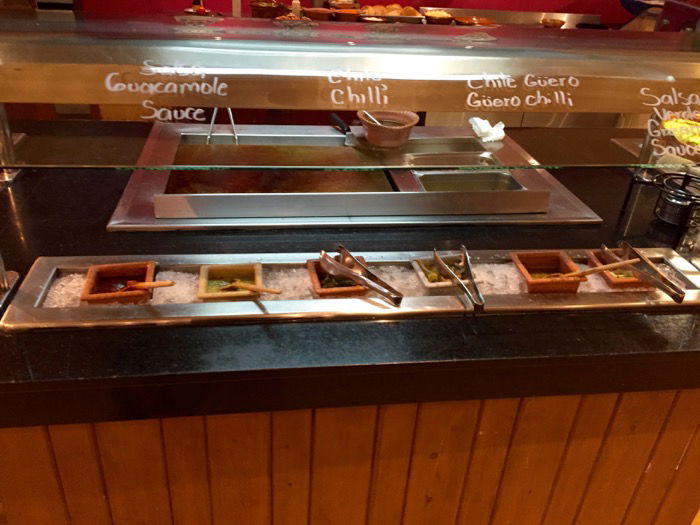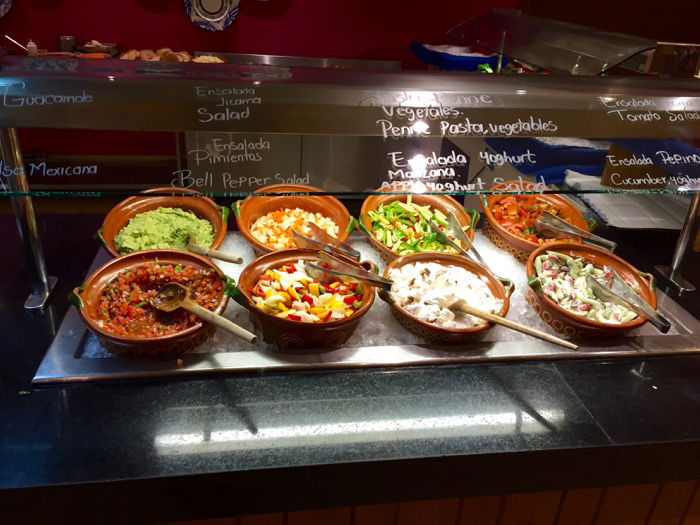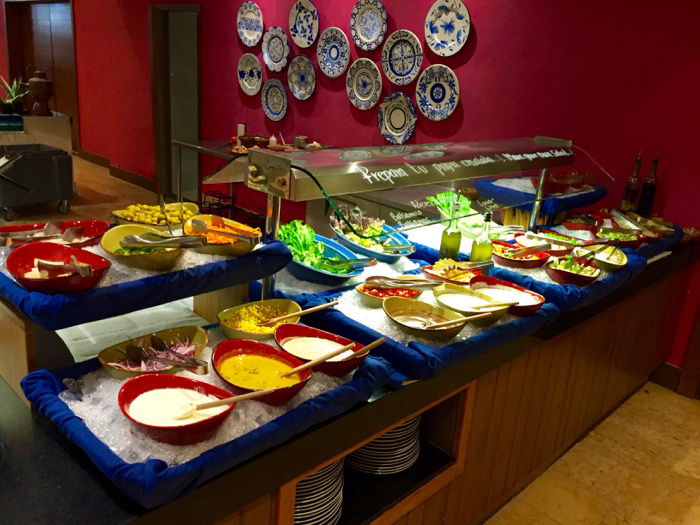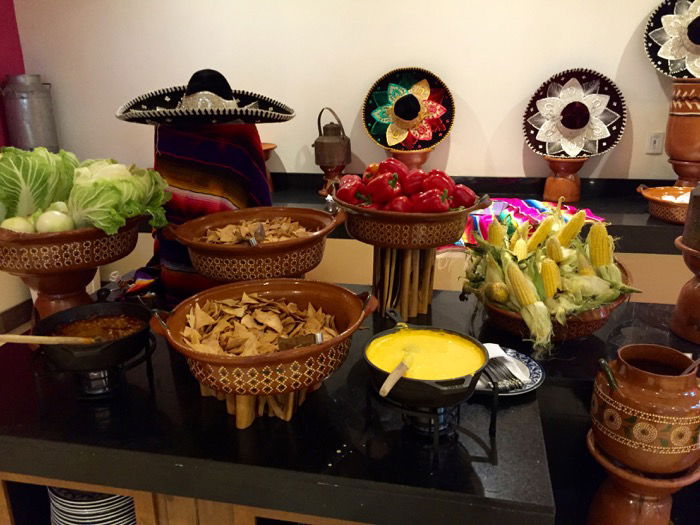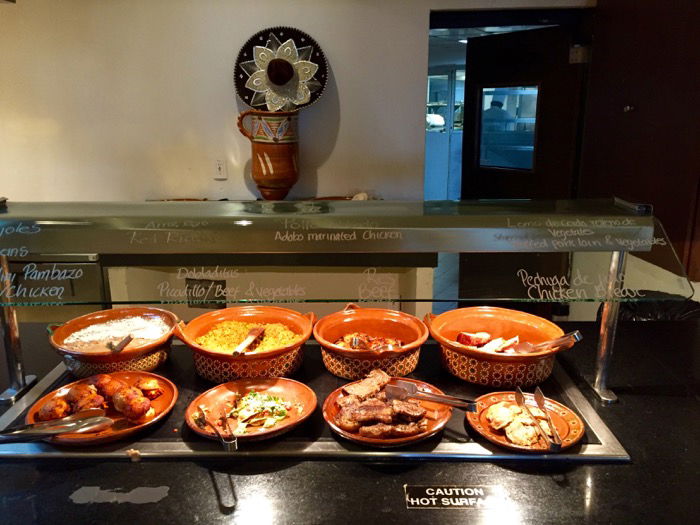 La Plaza – Buffet
The breakfast buffet was in La Plaza everyday we were at the Ziva. There were plenty of options, which was nice. And the quality of food was great – especially the omelettes. But, a week of buffet breakfasts left me wishing there was an a la carte option in the morning.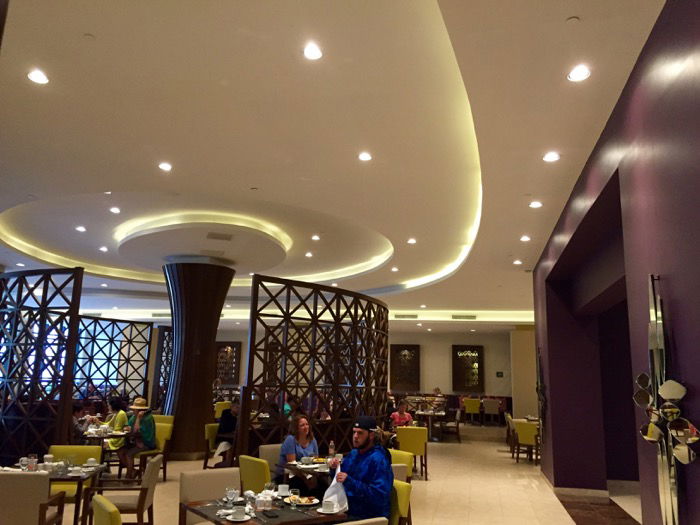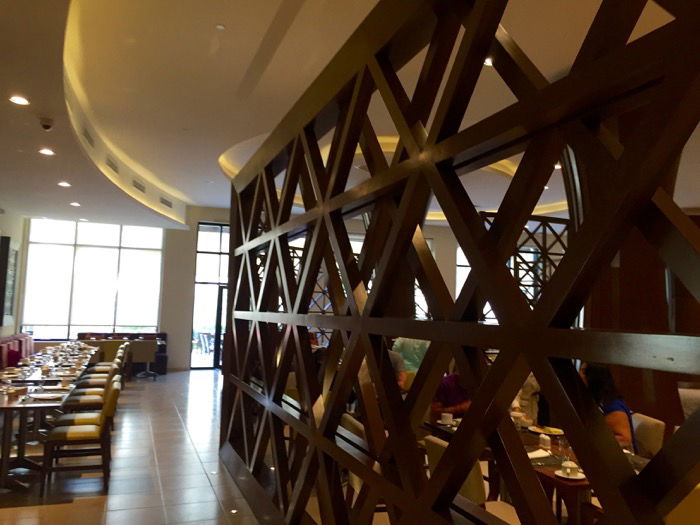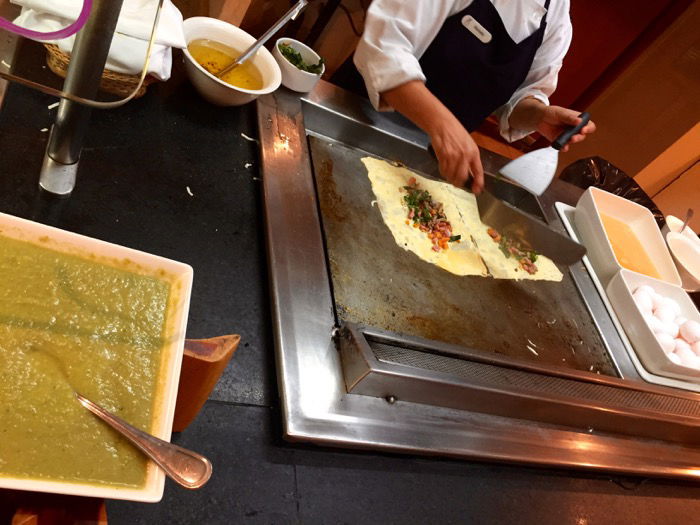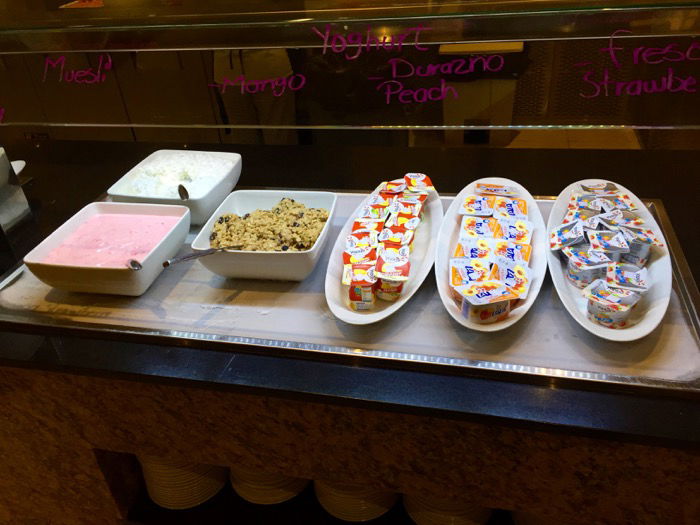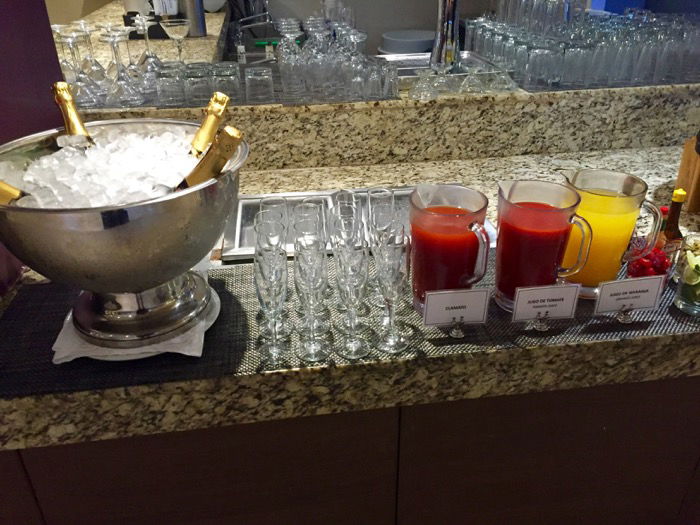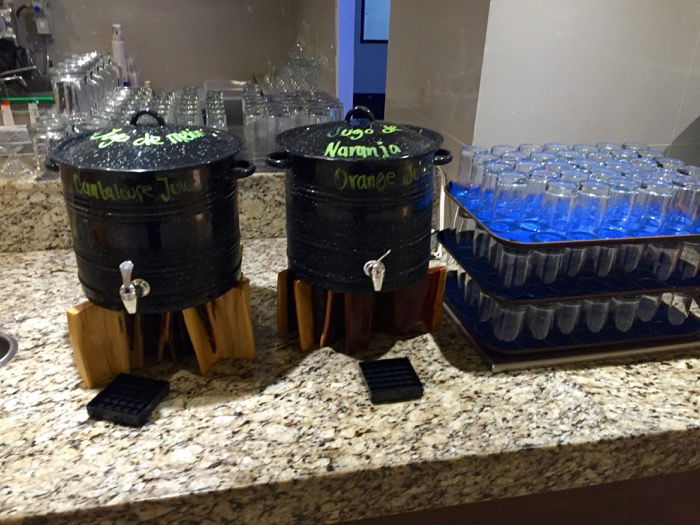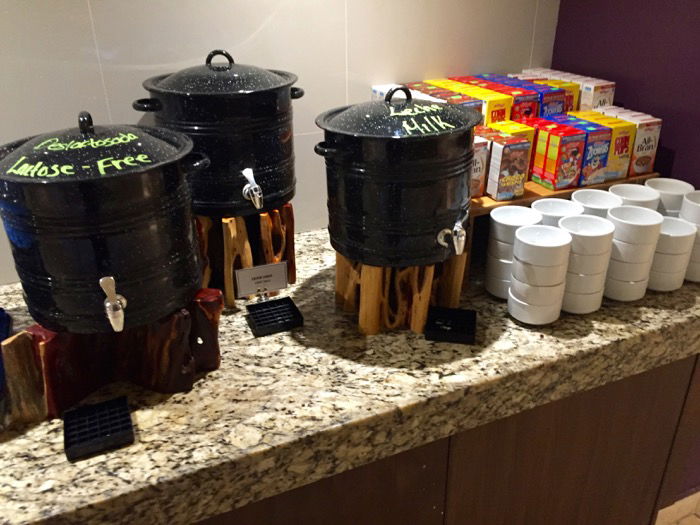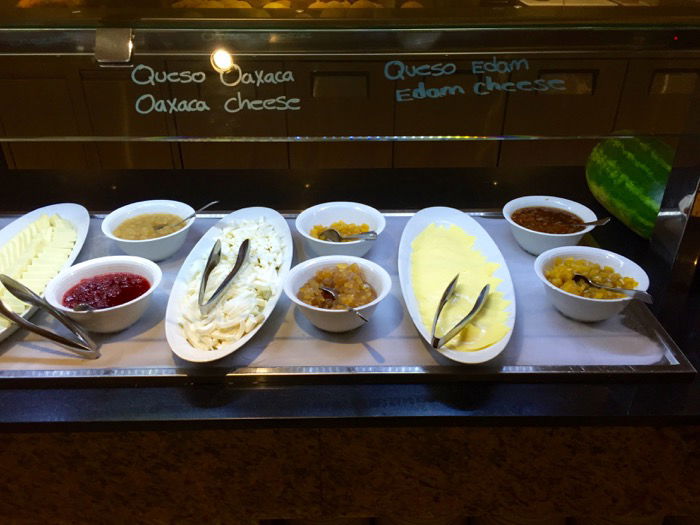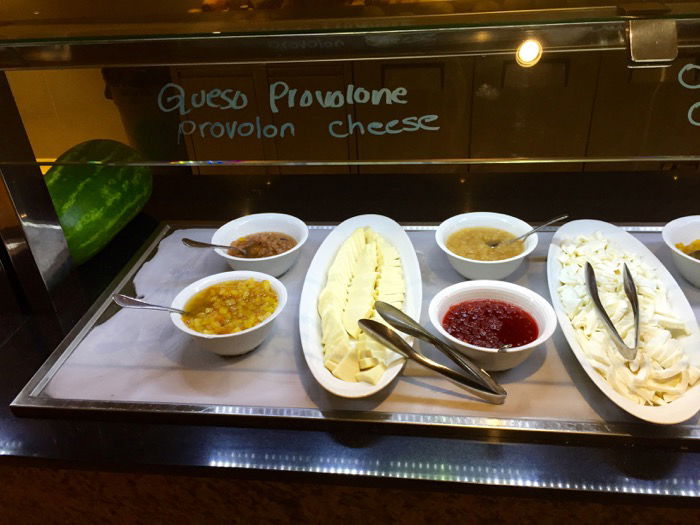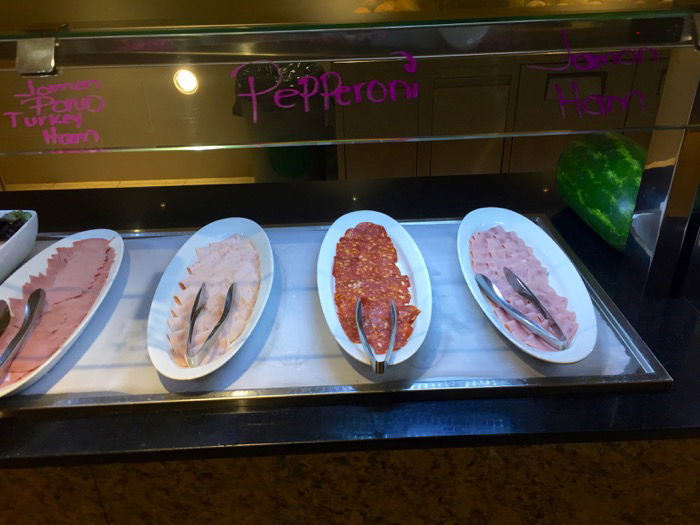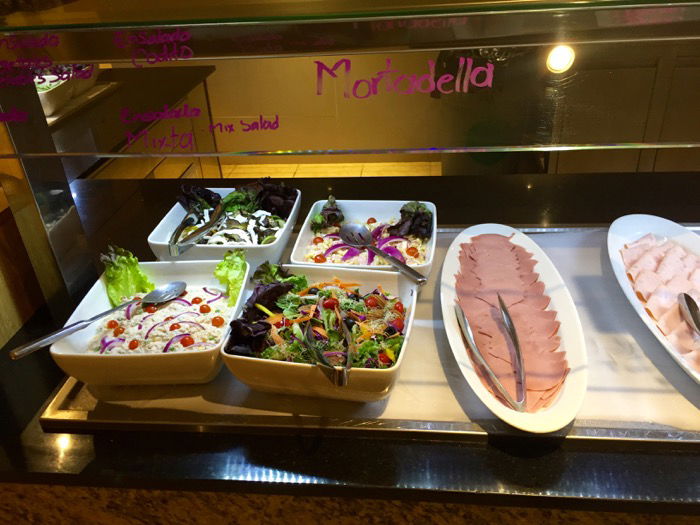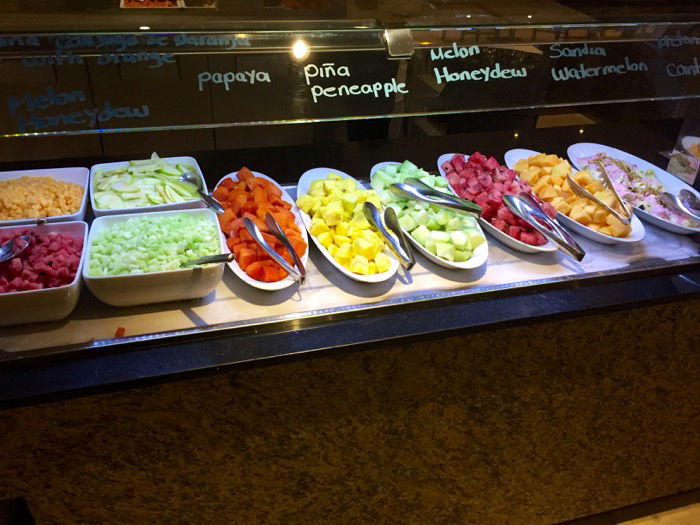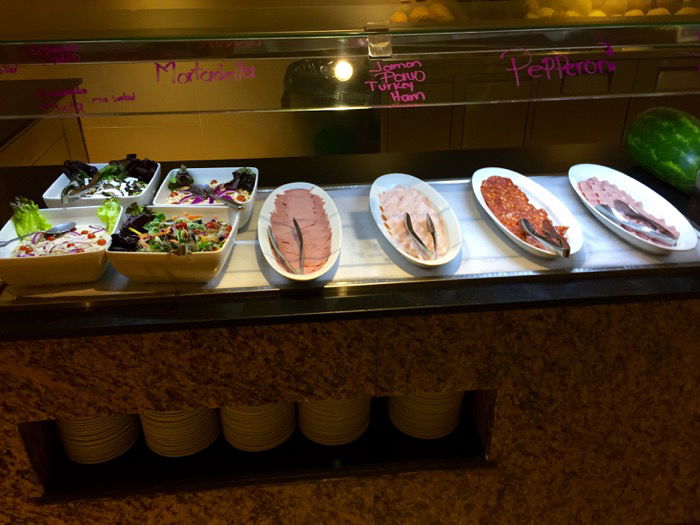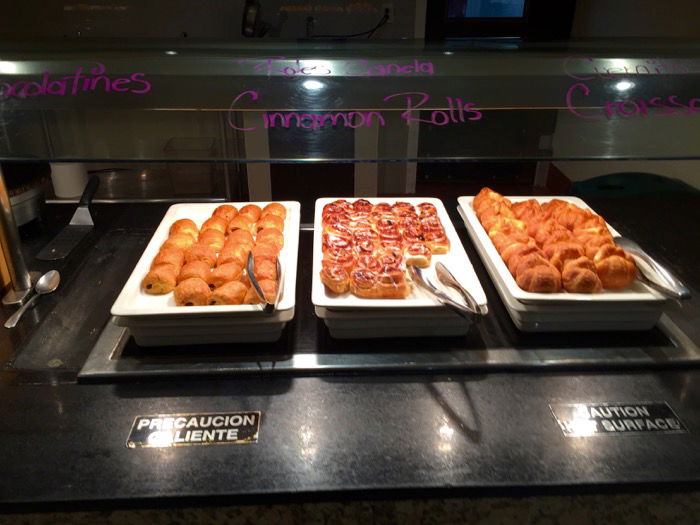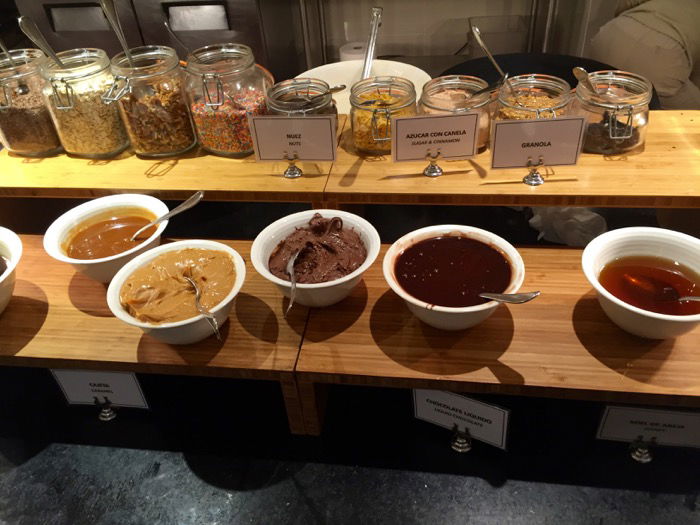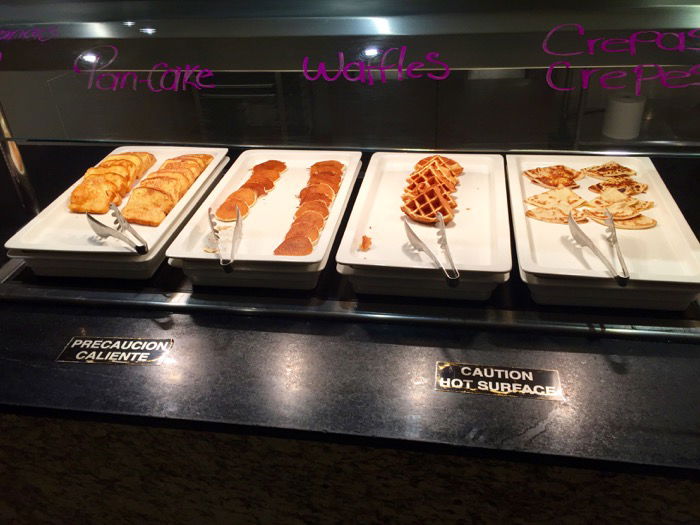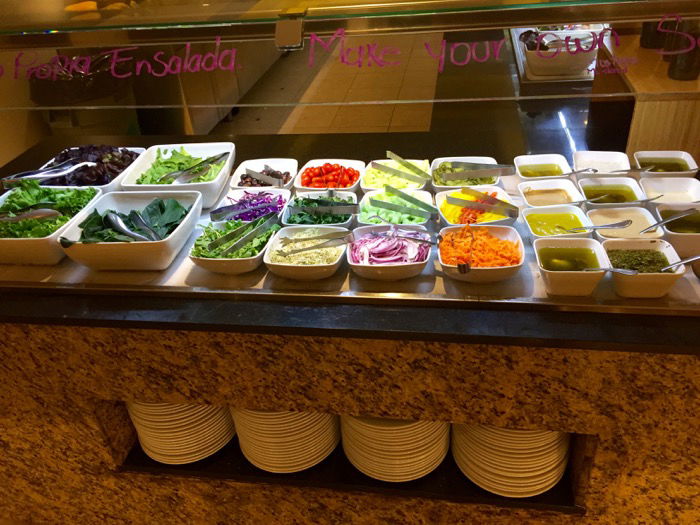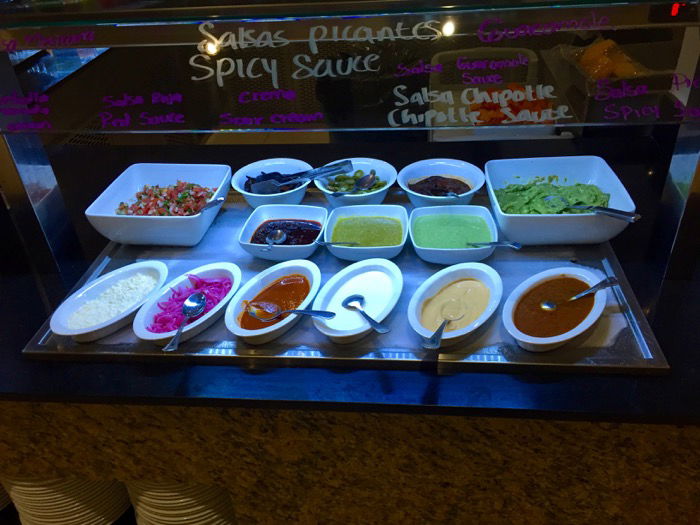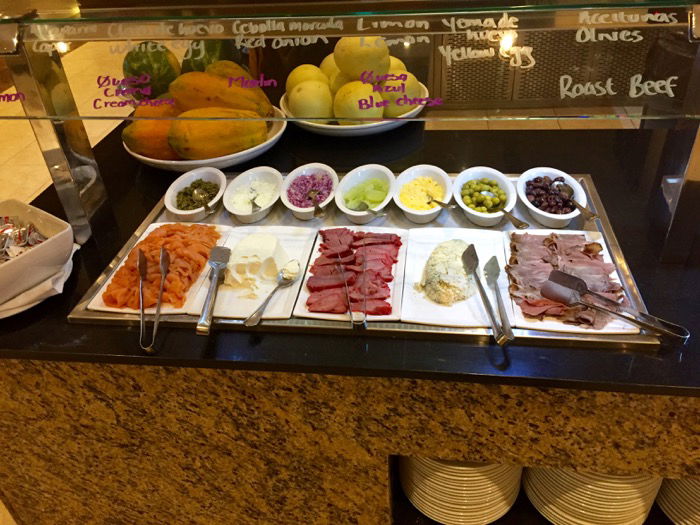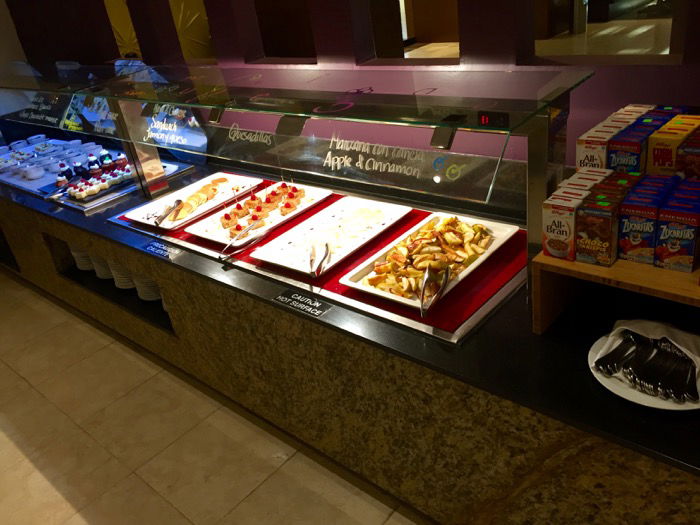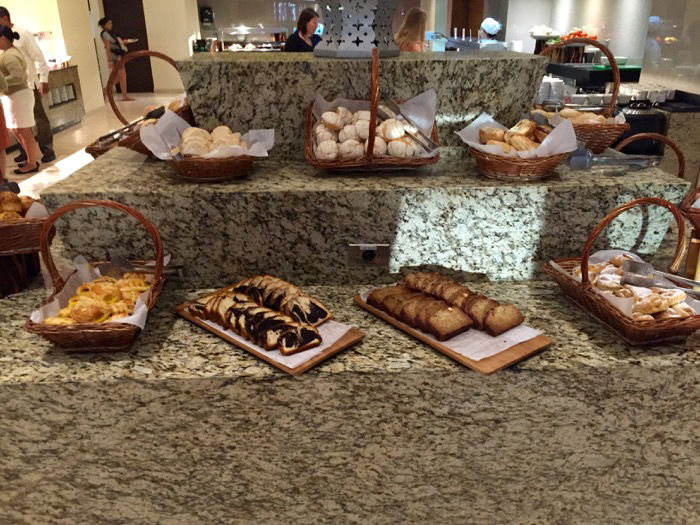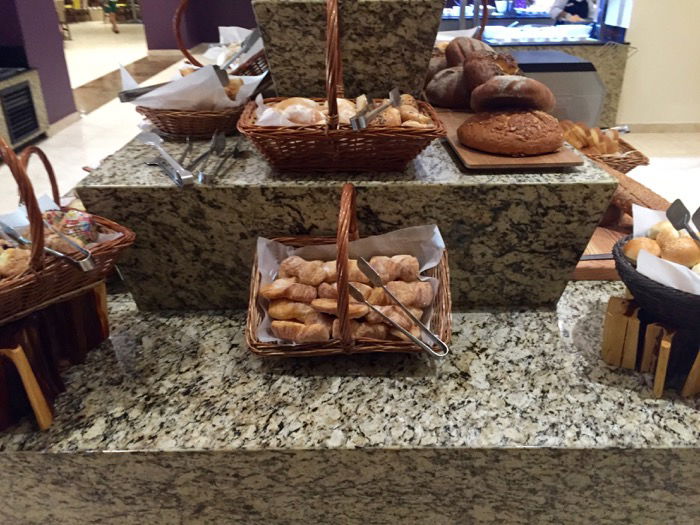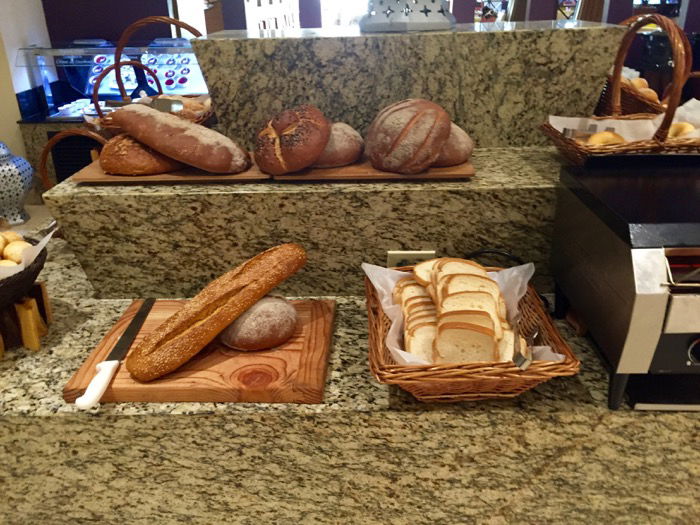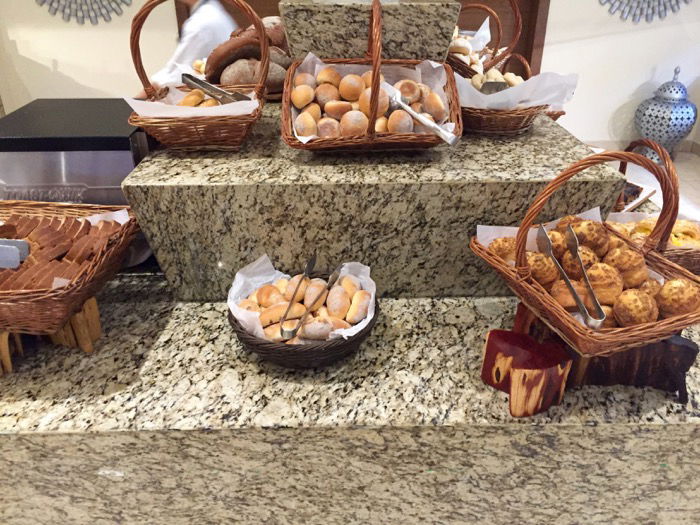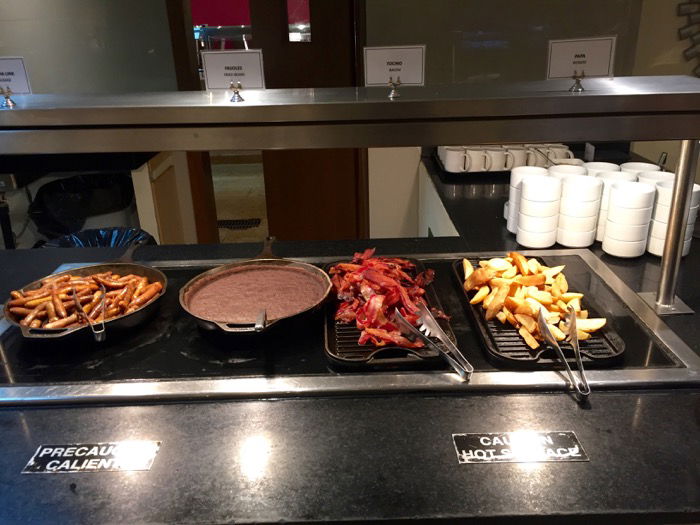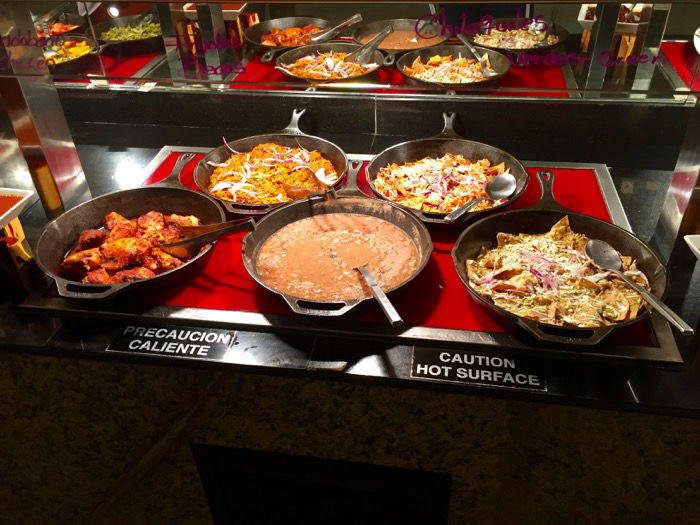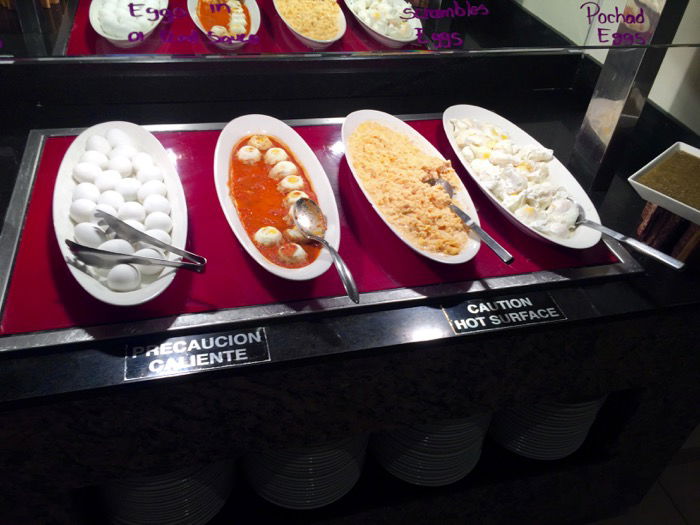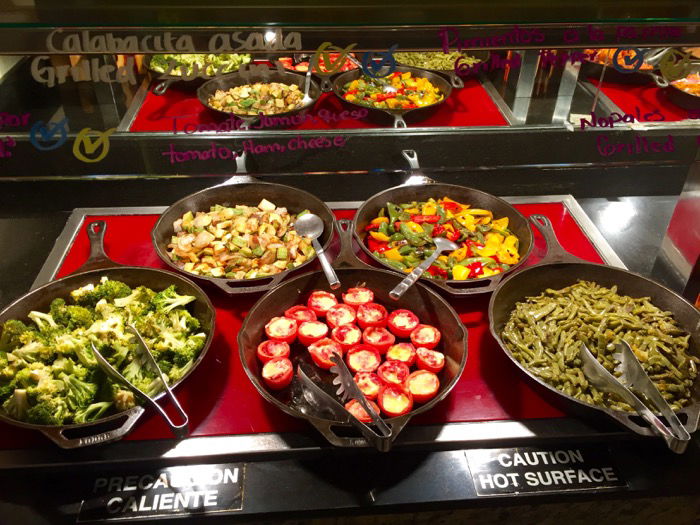 Coco Loco – Pool Snack Bar
We only had lunch at Coco Loco once but I would probably eat here more often on a future trip. You place an order on a slip of paper and then grab a seat inside or by the pool. The fish tacos were great (even if I didn't get a picture).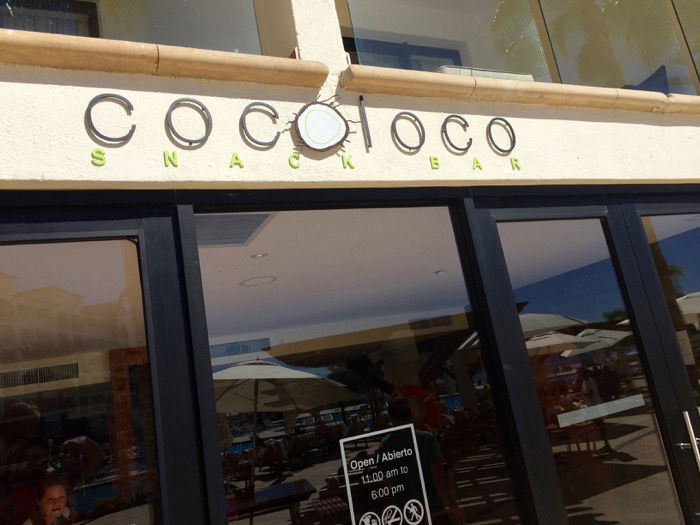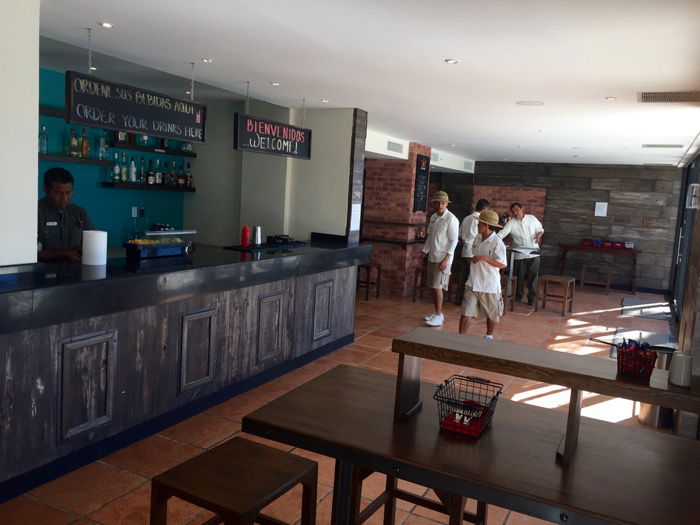 Coffee House – Snacks and Ice Cream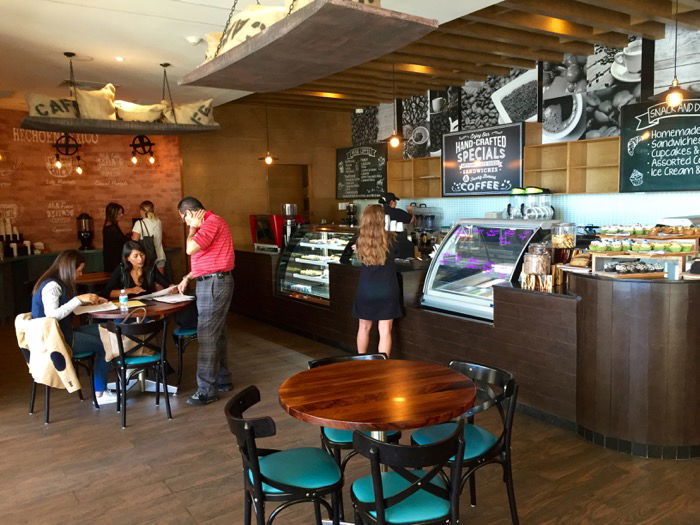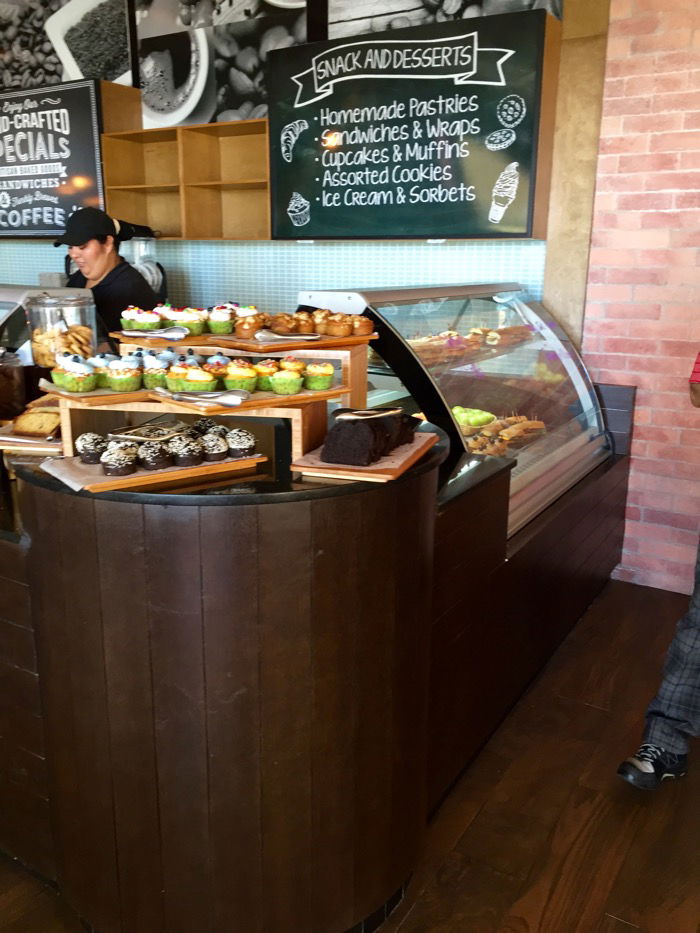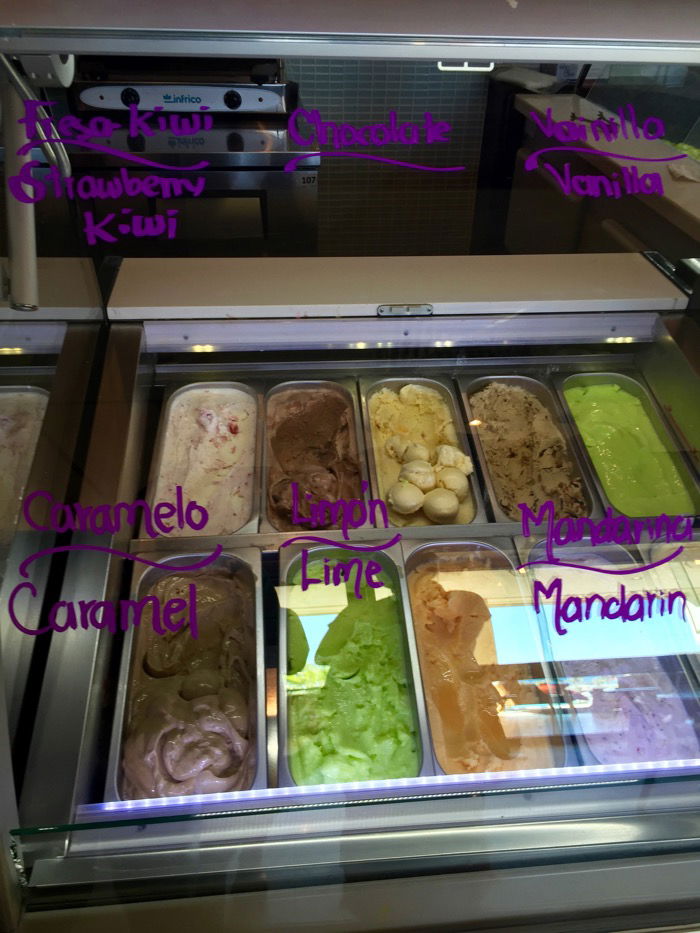 Deli Cactus – 24 Hour Snacks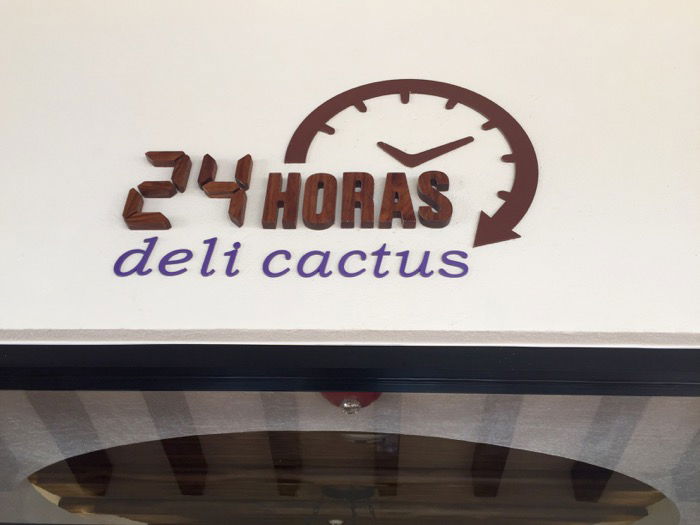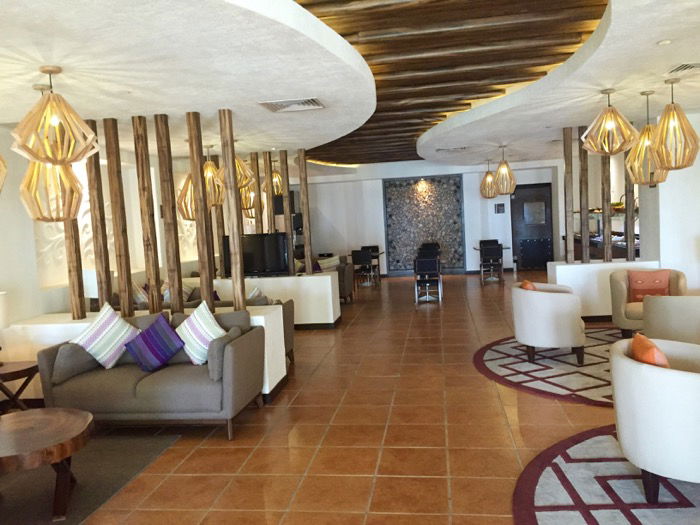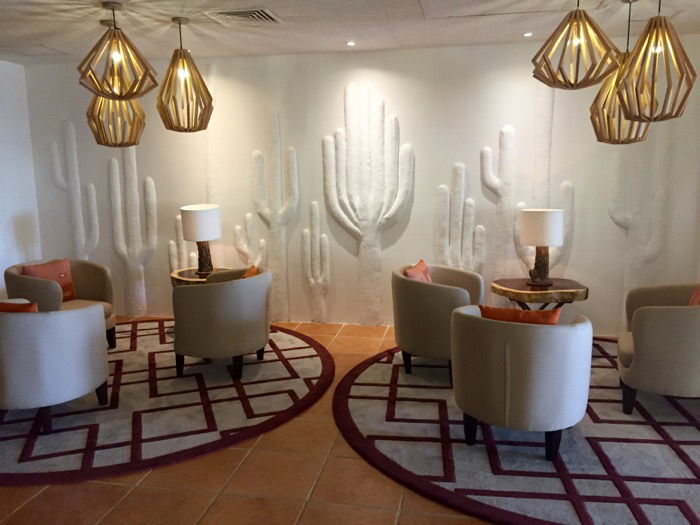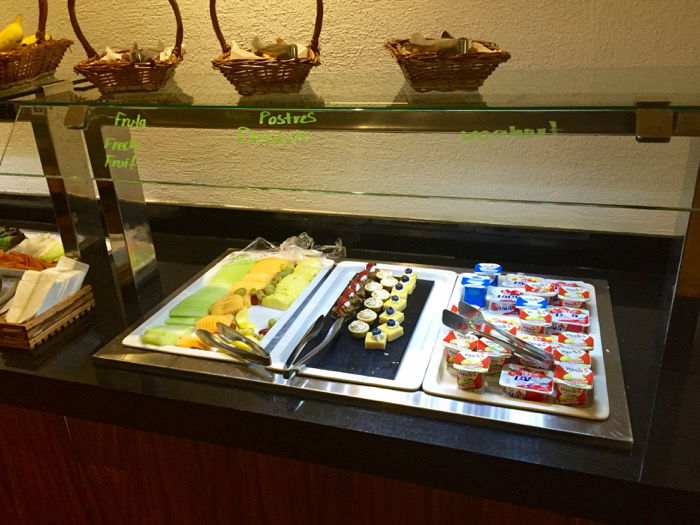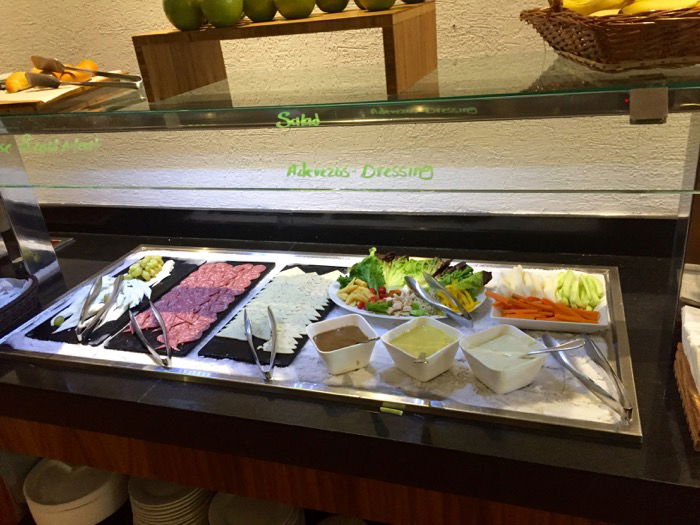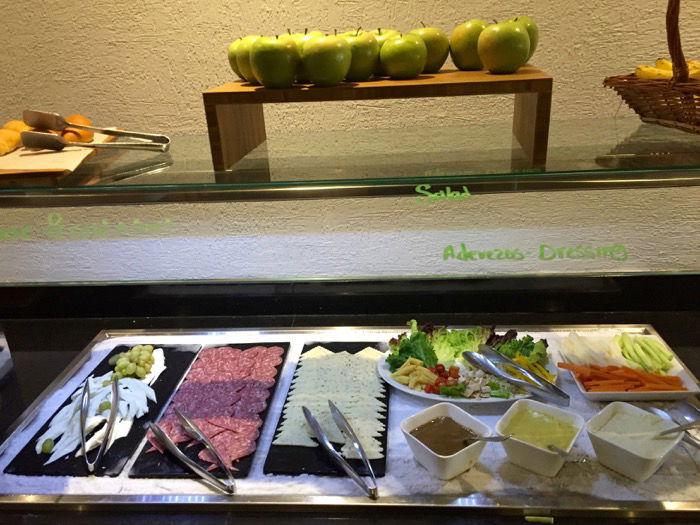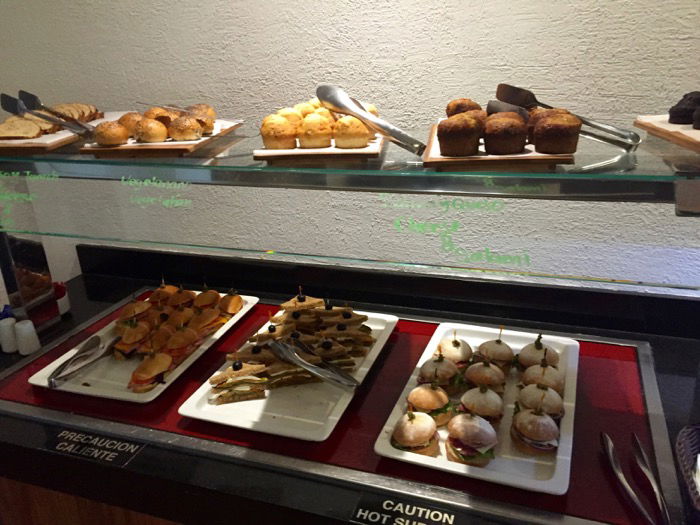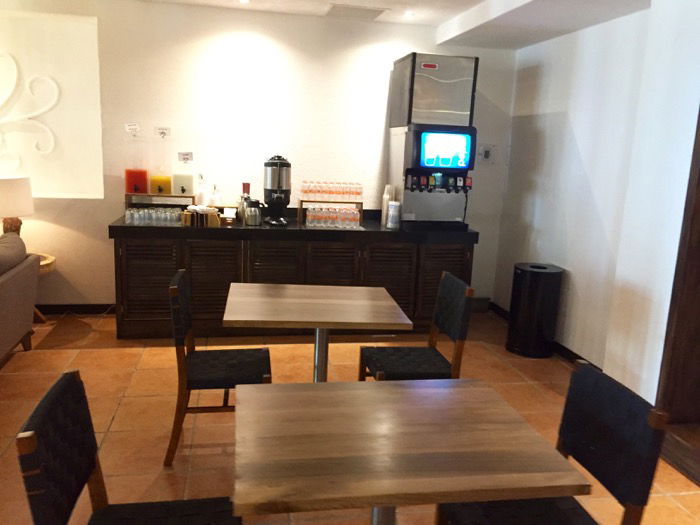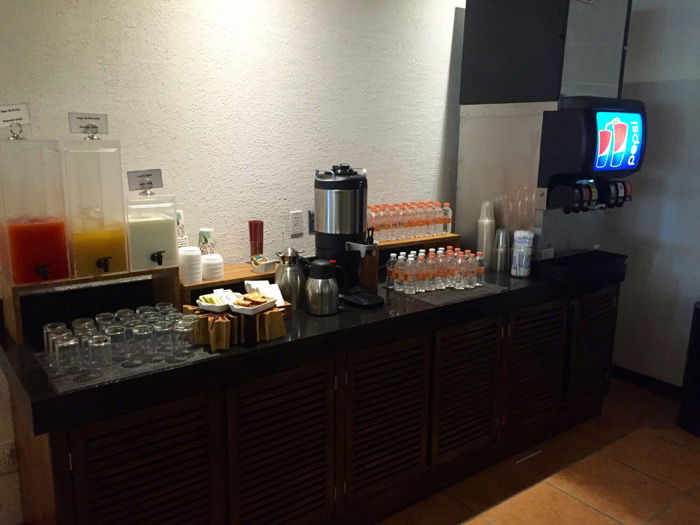 Room Service Menu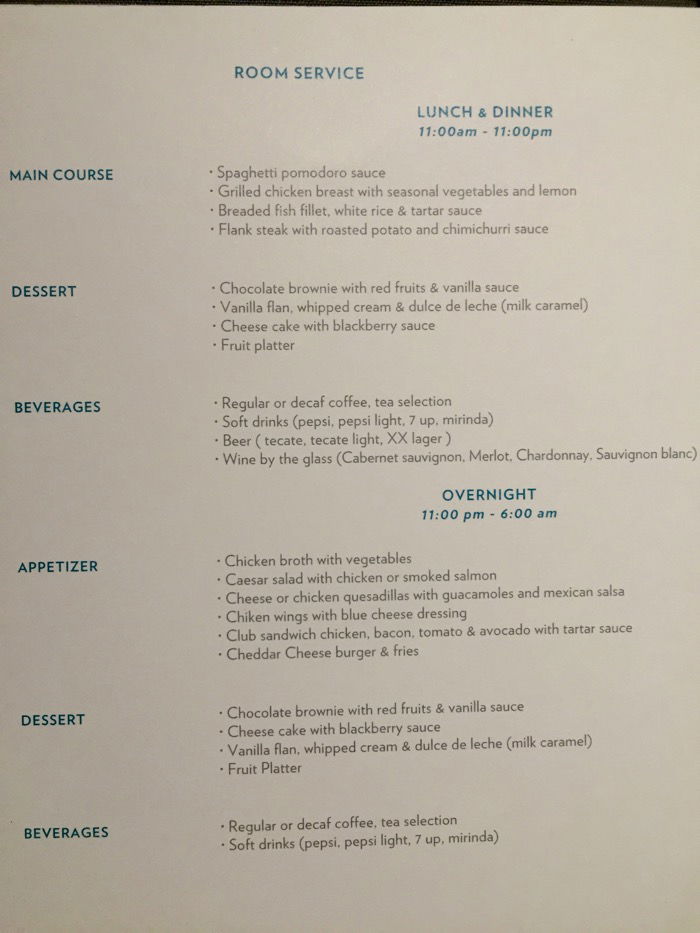 Bars
Bartenders and wait staff were proactive about refills. We never waited very long for drinks and the bartenders knew what they were doing. As a Diamond, we had gold wrist bands to tell the bartenders to use premium brands. This wasn't the case 100% of the time. But, it really wasn't that important to me and I never said anything about which bottle they grabbed.
My wife and I joked that this experience with the bars was a huge departure from an all-inclusive resort we visited in Jamaica. The lines were so long that I often ordered 4 beers at a time (don't judge – they were 8oz pours at best). One afternoon I went to stand in line at the jerk chicken shack and my wife decided to head to the bar for me. I nearly fell out of my chair laughing as she came waddling back to our table with four beers because there were plenty of judgmental looks for a very pregnant woman with all that beer.
Spirit of 68 – Sports Bar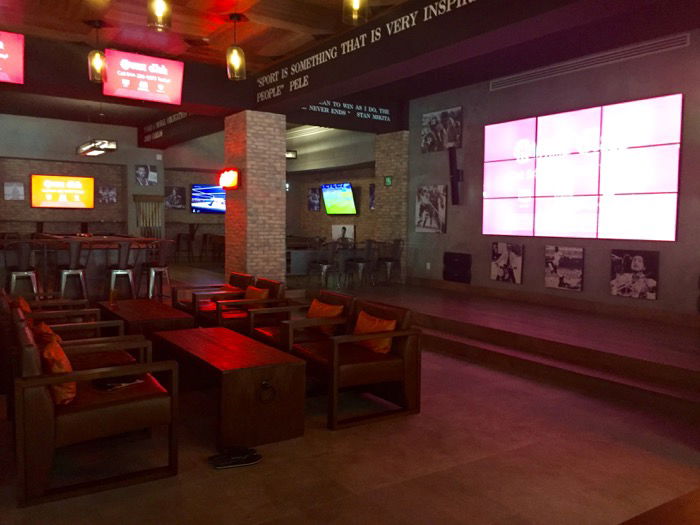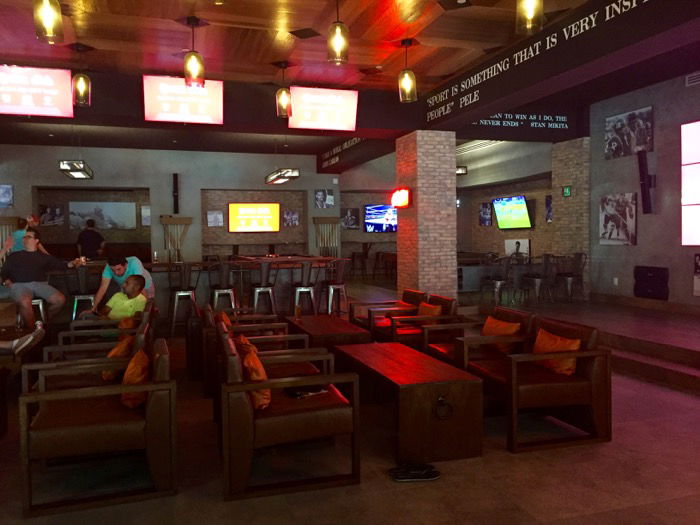 I was really happy the Ziva had a sports bar since our trip overlapped with the NFL's Wild Card weekend and the College Football National Championship Game. Thankfully, the bar was never too busy and it was always easy to find a comfortable seat. In fact, I think there were more TVs than people every time I was there.
It's worth noting they didn't have servers during Saturday's games. I don't mind making the short walk to the bar. But, it did create a bit of a backlog for the bartender because everyone wanted to grab a fresh drink during commercial breaks. I also noticed many of the other guests were walking to the nearby Deli Cactus for snacks because they didn't have anything to eat at the bar.
On Sunday, however, they had servers and salty snacks. So, I think they might have been understaffed or unprepared for NFL games on a Saturday.
El Agave – Tequila Bar
This was a really cool space tucked under the main staircase between the lobby and the pools. We never went at night when the bar was open. But, I did spend some time relaxing here during the day while the girls were napping.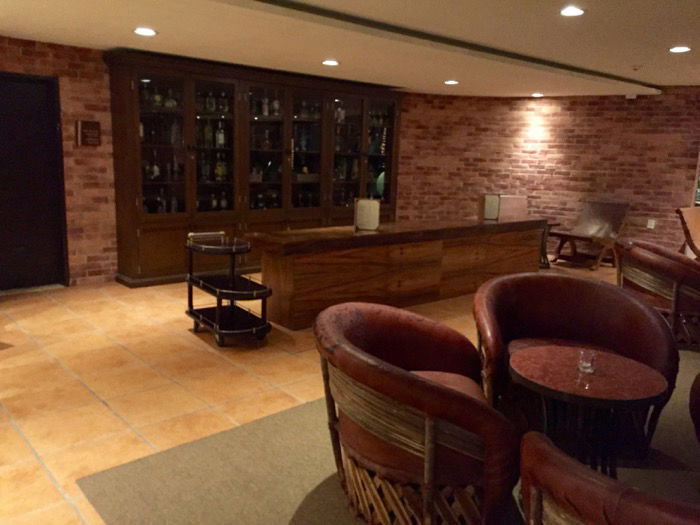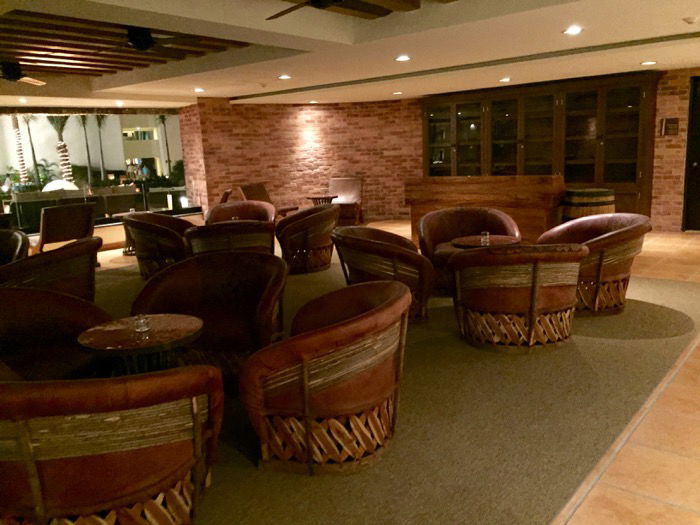 El Piano Bar
I was only in the Piano Bar briefly but it seemed like a nice place to relax, have a drink and listen to some live music. I was really surprised how big it was. I can't imagine ever having an issue finding a free table in there.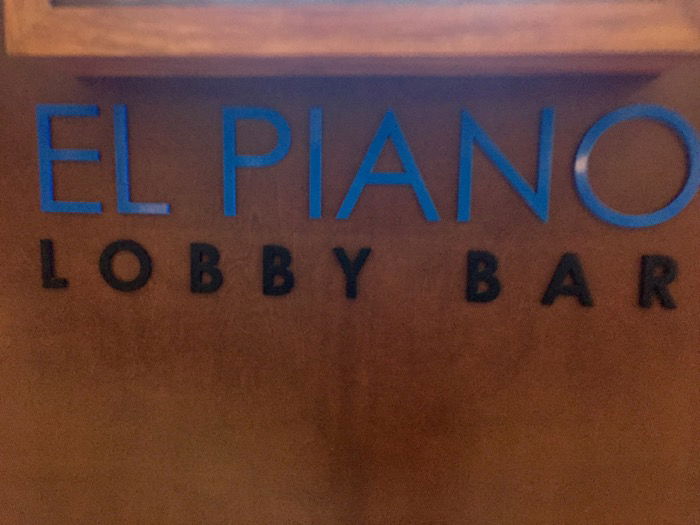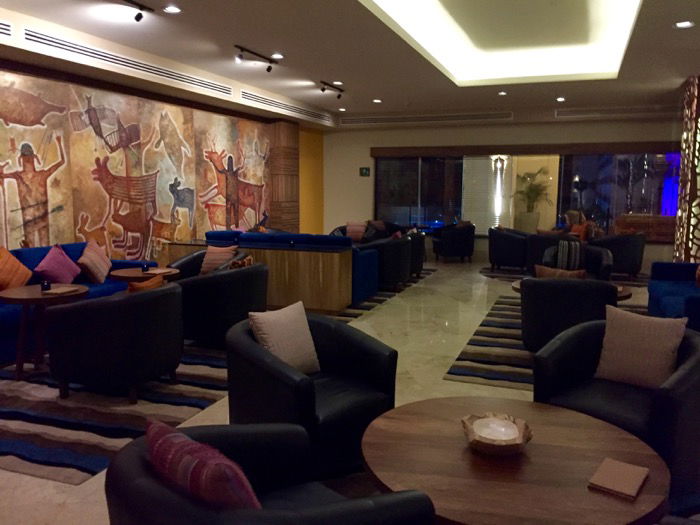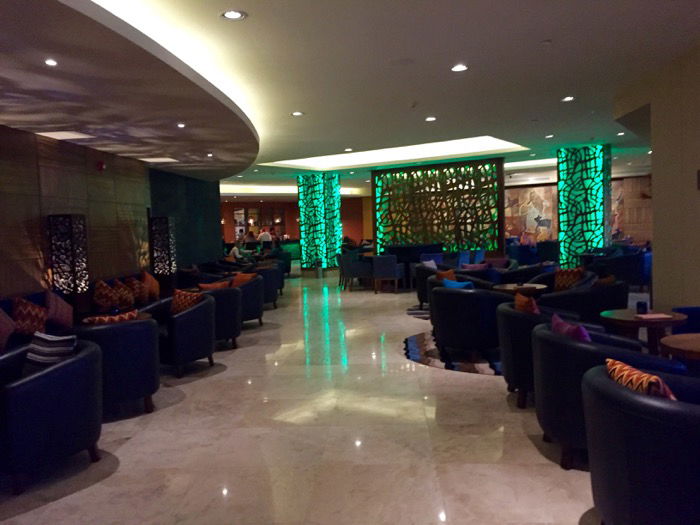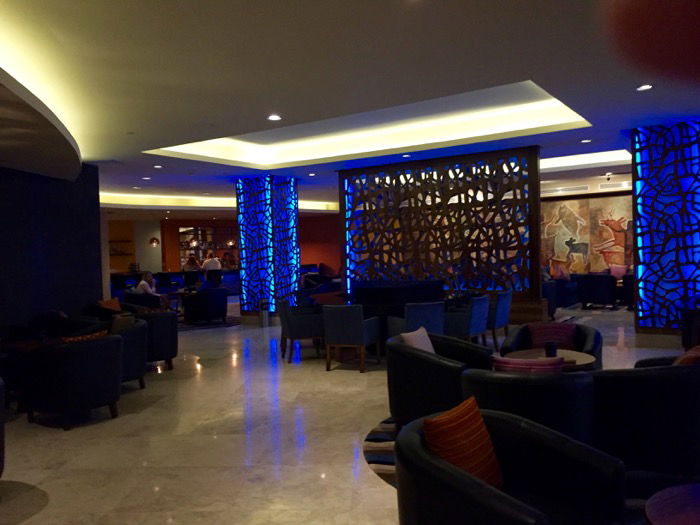 Other Bars
Bar AZul was the great swim-up bar for the heated pool. The bartenders there were fantastic.
There was also an open-air martini bar near Bon Vivant and Dozo called El Mirador. It was a nice place to grab a drink before dinner although there was a bit of a crowd since we weren't the only ones who thought a pre-dinner cocktail sounded like a good idea.
Bottom line
Overall, the food was better than I expected, the service was very good and the drinks were fantastic. My biggest complaint is wishing there were more options at breakfast. Even with a huge selection, eating at the same buffet felt too repetitive after a week. If I was in charge, I'd open the beachfront La Hacienda for breakfast and give guests the option to start their day with ocean views and fresh air. The ability to make reservations was a nice benefit for Diamonds, even if our early schedule made it less critical for us. In the end, you have to like any place where you can eat your weight in guacamole and still have that be the first thing you miss when you get home.