This is one of the more creative "services" I've seen an airline introduce. On the surface it's sort of creepy, though in reality it's just plain awesome.
Icelandair's business model is based largely around connecting passengers between the US and mainland Europe, via the airline's hub in Reykjavik. One of the cooler aspects of flying with Icelandair is that they offer stopovers in Reykjavik, where you can stop enroute for up to seven days without increasing the cost of your ticket. It's a smart feature, since it's both a selling point for the airline and also gets people spending money in Iceland.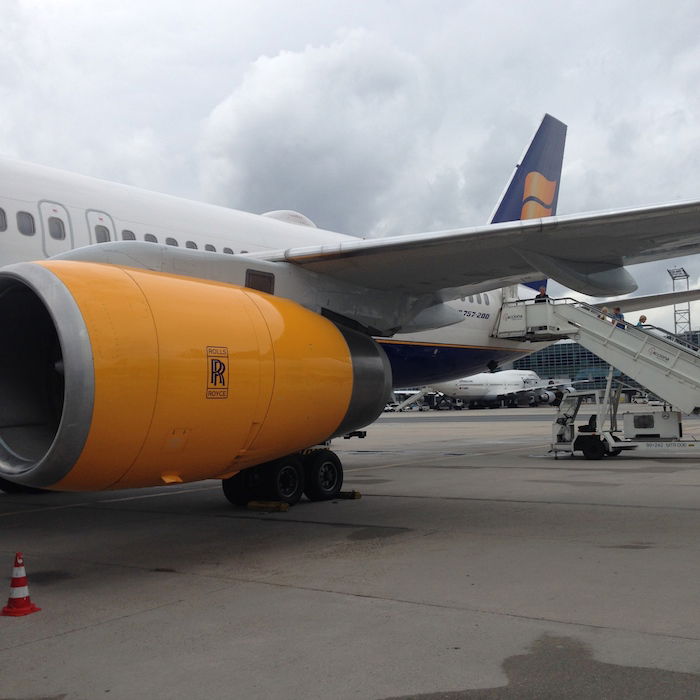 But the airline is taking hospitality on the ground to a new level, with the introduction of Icelandair's stopover buddy. Through this program, you'll be assigned an Icelandair employee who will show you around Iceland for a day, based on your interests. Here's how the program is described:
This winter, you can book your very own Icelandair Stopover Buddy to travel with in Iceland. But it's not just any adventurer — it's an Icelandair employee!

Our staff are as versatile as they are many – they do all kinds of interesting activities when they're off-duty, such as sea swimming, mountain biking, heli-skiing, cross-country running, knitting pink jumpers, and a lot more. You know, quirky and eccentric stuff mixed with your usual variety of extreme sports.

The service itself is free of charge, so it's the perfect addition to your Stopover.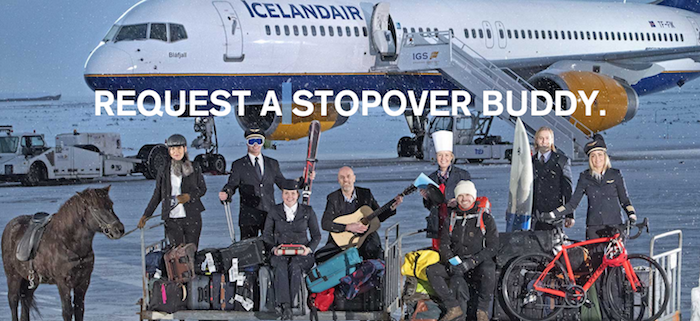 Here's a video highlighting the stopover buddy service:
Here's the form for requesting a stopover buddy, as well as the terms & conditions. So how does Icelandair's stopover buddy program really work, in practice? Based on the terms & conditions, here's what I've figured out:
The program is only available for travel between February 2 and April 30, 2016
Slots are filled on a first come first service basis based on matching interests, and you'll hear back within 72 hours of your email request
Once you're matched with a buddy, you'll be provided a potential itinerary for the day, and will be introduced to your buddy via email, so you can work out the details
Your time with your stopover buddy will last no more than one day, and you can bring up to four people with you on the itinerary
The meeting point will be the lobby of the Icelandair Hotel Reykjavik Natura, regardless of where you're staying
While you're responsible for your own costs, the cost for the buddy are paid for by Icelandair, and no gratuity is expected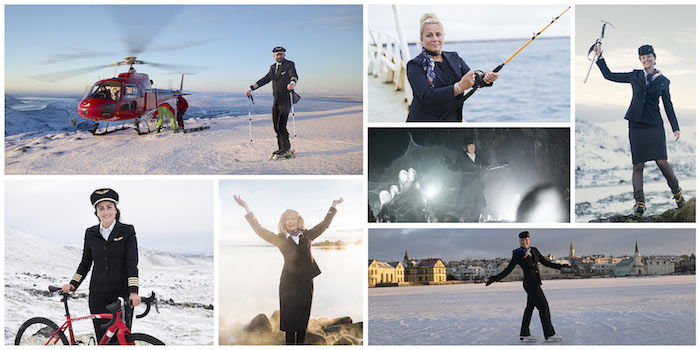 So, what kind of activities can you expect to take part in? If you're into food, you could be paired with this cabin crew:
If you're into biking, you could be paired with this captain:
If you're into adventure, you could be paired with the CEO (okay, I'm guessing this one is unlikely, but it seems to at least be a possibility):
Bottom line
What an incredibly innovative concept from Icelandair. It's awesome that employees are willing to volunteer their time to do this (or maybe they're being compensated for it, I don't know), as it's always great to get insight from a local. As an introvert, I can't decide whether I'd love or hate this. Given what a gorgeous country Iceland is and how valuable local insight is, I would probably do it if I were flying with them.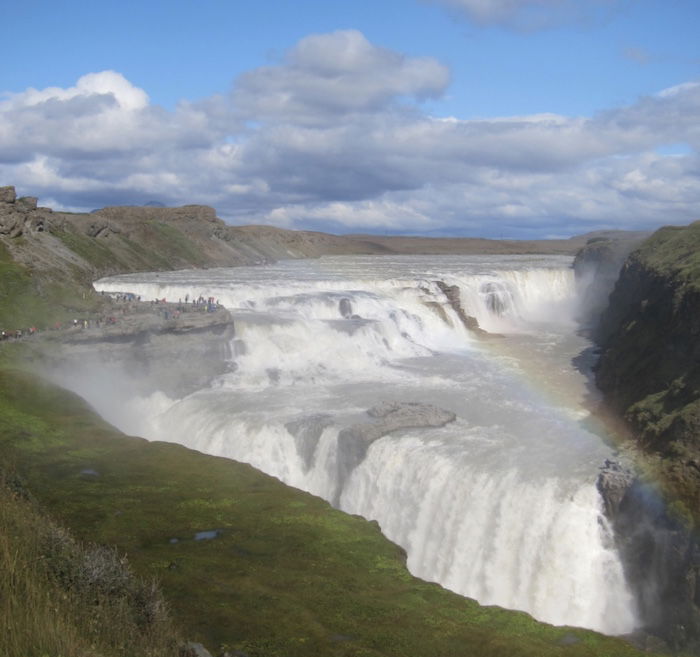 Kudos to Icelandair!
What do you make of Icelandair's stopover buddy program?