Hello from Los Angeles!
My week was fairly uneventful, and I spent most of it getting caught up on the blog. I did fly from Tampa to LA on American, and I missed my upgrade on both of them. In fairness I also didn't think I'd get the upgrade when I booked. But I actually had a specific time I needed to fly, which limited my options.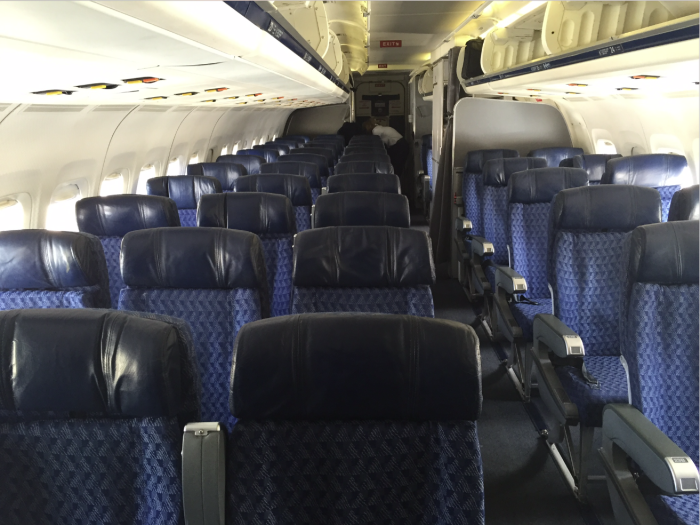 That might not sound exciting, but I've only missed a handful of upgrades on American over the years, and never two in a row, so it was a new experience for me ;).
Featured Stories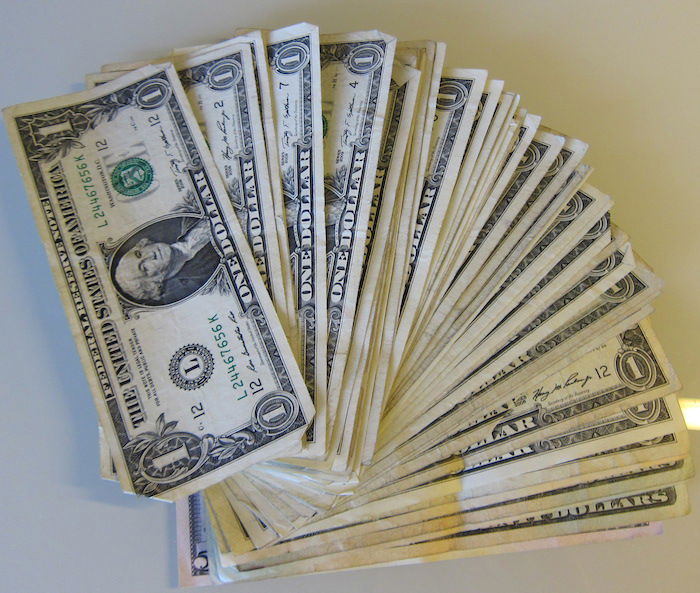 There are so many credit cards on the market, and while many of the most rewarding travel cards have an annual fee, other cards don't. Big picture, what should prompt someone to acquire a "premium" credit card and pay an annual fee on it? And under what circumstances does it just not make sense?
---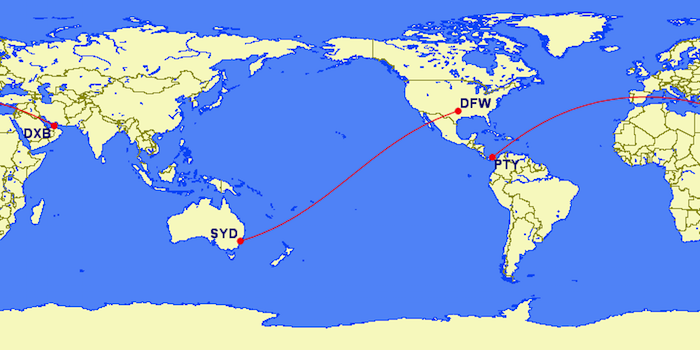 Emirates already operates quite a few ultra longhaul flights. Presently Emirates' longest flight is between Los Angeles and Dubai, which is also the fourth longest flight in the world.
The title for the longest flight in the world belongs to Qantas, with their nonstop A380 flight between Sydney and Dallas, which clocks in at an astounding ~17 hours, covering a distance of 8,578 miles. With this new route, it looks like Qantas is about to get the title for world's longest flight taken away from them.
---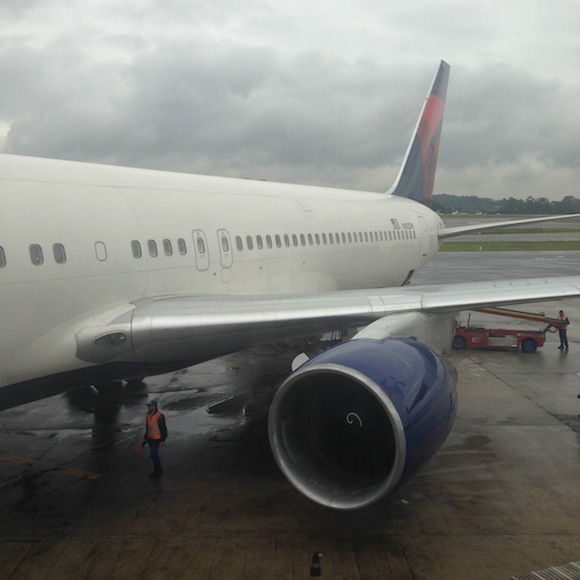 The relative value of Delta SkyMiles is increasing in many ways over the past 18 months or so.
However, the fundamental problem with the program remains: I don't trust the SkyMiles program.
In the most recent example, Delta.com is cloaking award space for partner airlines. I'd like to think this is a website glitch, but SkyMiles has a (deserved) reputation for making award redemptions more difficult and expensive than they need to be.
---

TIPS: Earning Miles & Promos
One Day Left: 50% Bonus On Purchased Club Carlson Points
Should You Buy JetBlue Points With A 50% Bonus?
Which Flexible Points Cards To Get?
In Which Order Should You Apply For Credit Cards?
Bonus Systemwide Upgrades For Executive Platinums?
Should You Switch Airline Allegiance Mid-Year?
Increased 30,000 Point Sign-Up Bonus On The Starwood AmEx!
100 Free Marriott Points In Less Than A Minute
How To Justify A Credit Card With An Annual Fee?
Up To 35% Discount On Purchase Of American Miles
Instantly Denied For Citi Prestige Card? It May Be A Glitch
TRICKS: Redeeming Miles
Singapore First Class Vs. Cathay Pacific Business Class
How To Maximize Emirates First Class Experience?
Delta Cloaking Partner Award Space
How To Redeem American Miles On Qatar Airways
Delta Is Offering Discounted International Business Class Awards
Best Oneworld Emerald Lounges?
How To Redeem Delta SkyMiles To Asia?
TRAVEL With Ben (Lucky)
What Is The Perfect Flight Length?
Here Are The Airlines Which Serve The Best Champagne
My New App Obsession: Flightradar24
Extra Legroom Seat Vs. Empty Middle Seat: Which Do You Prefer?
And The Winners Of Delta's Dirty Caption Contest Are…
Winners Of The SPG & One Direction Contest
REVIEWS & Trip Reports
You Can Take Your Mom To Singapore But You Can't Make Her Eat
Throwback Thursday: Lost in Translation
Review: Afternoon Tea At At.mosphere Burj Khalifa Dubai
Exploring Dubai
NEWS & Updates
Who Is Right In the UK's Battle On Airport Retailers?
British Airways' New Business Class Seat Patent
The Alaska & Emirates Partnership In Numbers
Uzbekistan Airways To Start Weighing Passengers Pre-Flight
Star Of Emirates' New Ad Campaign Is Scared Of Flying
Reserve A Spot At The US Open Chase Lounge
Does United's New Website Hint At Dynamic Award Pricing?
Emirates Will Launch The World's Longest Flight
Emirates Calls Out Delta Over Their Dubai Claims
Air New Zealand's New "Men In Black" Safety Video!
Video: 747 Nose Gear Lifts Off Ground In Typhoon
Qatar Airways' Odd A380 Bangkok Deployment
Airport Duty Free Shops Pocketing Millions In Taxes
You Can Now Buy Access To The World's Best First Class Lounge
Pay For Lounge Access At London Heathrow Terminal 5
Jennifer Aniston Signs $5 Million Deal With Emirates
Delta Reduces Service To Dubai… Because Subsidies
Airline Vs. Airlines Vs. Air Lines: Which Is Correct?
---
I have a few domestic flights this week, but this is my last week of "summer vacation" before I go back to my normally crazy flying schedule. I'll have gone over eight weeks without an international flight, which hasn't happened in years.
What is everyone else doing this week?