A couple of days ago I wrote a post about the increased welcome bonus on American Express' co-branded Delta SkyMiles Cards.
In the post I wrote that as a relative matter, Delta SkyMiles are becoming more valuable. I said that I think they're becoming almost as valuable, if not more valuable, than United MileagePlus miles.
A couple of people called me out on that, so I figured I'd explain in a bit more detail why I think Delta SkyMiles are getting relatively more valuable:
Delta SkyMiles are often referred to as SkyPesos
A few years back Gary coined the term SkyPesos to refer to Delta SkyMiles, given how worthless they were. And that's fair, as historically there have been so many downsides to Delta SkyMiles:
You can't redeem miles for international first class
Delta belongs to SkyTeam, which is kind of the ugly stepchild of airline alliances
Many of Delta's airline partners can't be booked online, and their SkyMiles phone agents are exceedingly incompetent
Delta has an award calendar which is permanently broken… by design
Delta SkyMiles has had multiple award tiers, while other carriers have only had two tiers of awards
Delta hasn't allowed one-way awards for half the cost of a roundtrip
While the term SkyPesos is hilarious, I think it has gotten to the point where as a relative matter they no longer deserve that title. Perhaps SkyDirhams would be a more appropriate term? 😉
Why do I think Delta SkyMiles are worth more nowadays as a relative matter?
Not being able to redeem miles for international first class is no longer unique
With United's MileagePlus award chart devaluation earlier in the year, they've priced partner international first class awards in such a way that they're actually typically not good values. In some cases we saw an increase in mileage requirements of close to 100%.
So while you can redeem United miles for international first class, it's literally going to cost you 260,000 miles roundtrip for roundtrip travel between the US and South Asia on a partner airline.

As much as I love international first class and am a massive advocate for paying the marginal difference in miles for it, that's a premium at which it's just not worth it to me anymore. A similar number of Ultimate Rewards points transferred to Hyatt Gold Passport would get you eight nights at the Park Hyatt Tokyo, with points left over, for comparison.
So as far as I'm concerned, not being able to practically redeem for international first class isn't really unique to Delta anymore.
Delta has picked up partnerships outside of SkyTeam
Over the past few years, Delta has picked up two partnerships outside of SkyTeam, which I'd argue are possibly their two single best partners:
Virgin Australia releases the most nonstop saver level business class award space between the US mainland and Australia, so it's great to be able to redeem for that without fuel surcharges
Virgin Atlantic has one of my favorite transatlantic business class products, and redeeming Delta SkyMiles for travel on them is one of the only ways to do it without fuel surcharges
Neither of these options were available several years ago, as Delta didn't have partnerships with either airline.
Delta SkyMiles are most useful for travel to the two most difficult destinations
Along similar (but also different) lines, two of the most difficult destinations in the world to get to on miles are Australia and Tahiti. Delta SkyMiles leave you best positioned for travel to either of those destinations when originating in the US:
As I mentioned above, Delta SkyMiles partners with Virgin Australia, which releases the most saver level business class award space between the US mainland and Australia
Delta SkyMiles partners with both Air Tahiti Nui and Air France, which are the only two airlines flying nonstop between the US mainland and Tahiti
Award availability to Europe is quite good

Have you tried redeeming MileagePlus miles for travel from the west coast to Europe lately?
Delta SkyMiles are actually becoming increasingly more valuable for travel to Europe. They partner with Air France, Alitalia, KLM, and Virgin Atlantic, along with several other airlines I'd rather not fly.
One of the unique things about Air France and KLM is that they only make award seats availability to members of their own Flying Blue program 10 months out. However, if you're redeeming with Delta SkyMiles, you can actually book travel on them up to 331 days out, when Delta opens their schedule.
This means it's possible to quite easily find award space on Air France and KLM 10-11 months out.
I'm not at all suggesting that award space on those airlines is only available 10-11 months out, as that's far from the case. But try to find a single non-stop business class award seat on the Star Alliance from the west coast to Europe for next summer. I just tried and literally didn't find a single seat. And I do this for a living.
Meanwhile with SkyMiles I easily found one award seat on each partner airline, and in many cases even 3-7 seats per flight.
I found space on Air France in business class: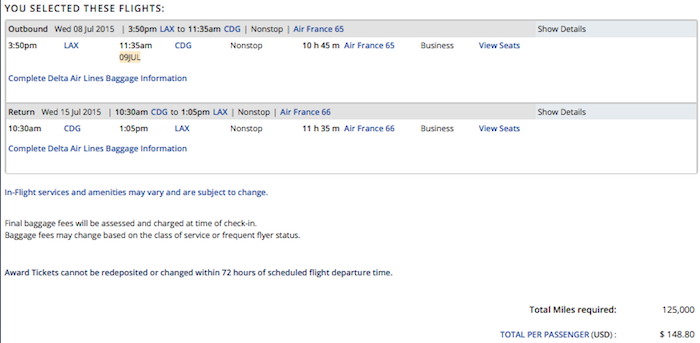 On Alitalia in business class: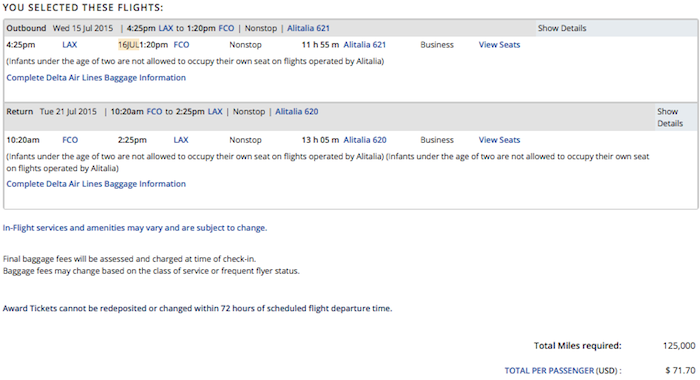 And on Virgin Atlantic in business class: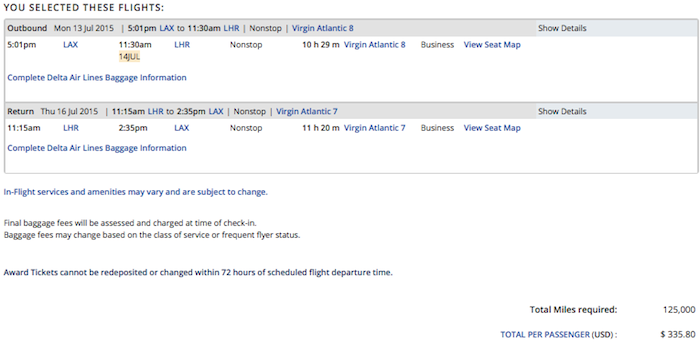 Nowadays SkyMiles do leave you fairly well positioned for award travel to Europe, especially if you live in an international gateway city, or a city served by Alaska Airlines.
SkyMiles partner business class products are improving
This is of course true of the industry in general, but part of the reason I never wanted to collect SkyMiles was because it required actually flying SkyTeam carriers. Why on earth would anyone want to fly a horrible non-flat product on Air France, Alitalia, KLM, etc.?
But they're improving, and at a fast pace.
Alitalia's business class has gone from being the laughing stock of the industry, to what I would actually consider to be a quality transatlantic product with a great hard product and excellent catering.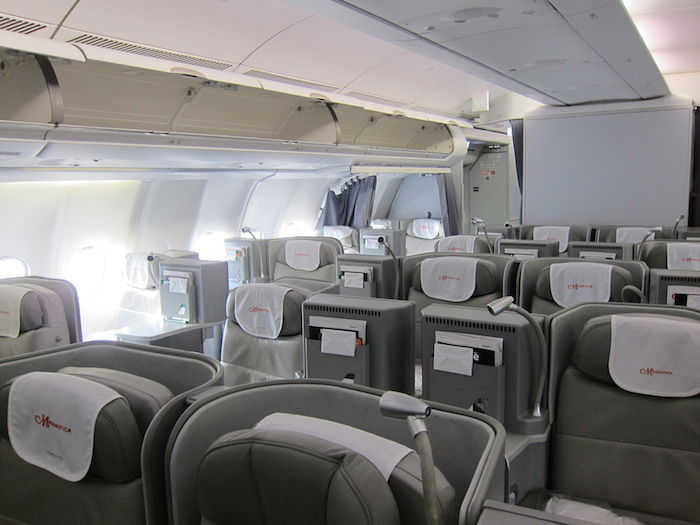 Alitalia business class
I really enjoyed my recent flight in KLM business class, which is now also fully flat on many of their planes.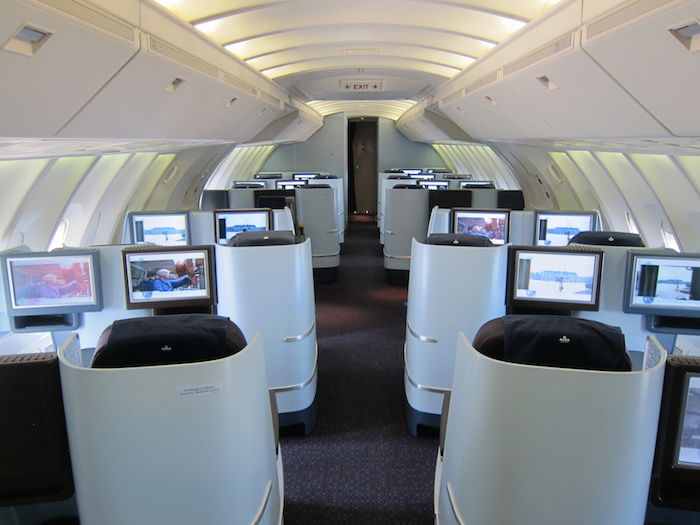 KLM new business class
Air France is in the process of reconfiguring their fleet with a fantastic fully flat herringbone product.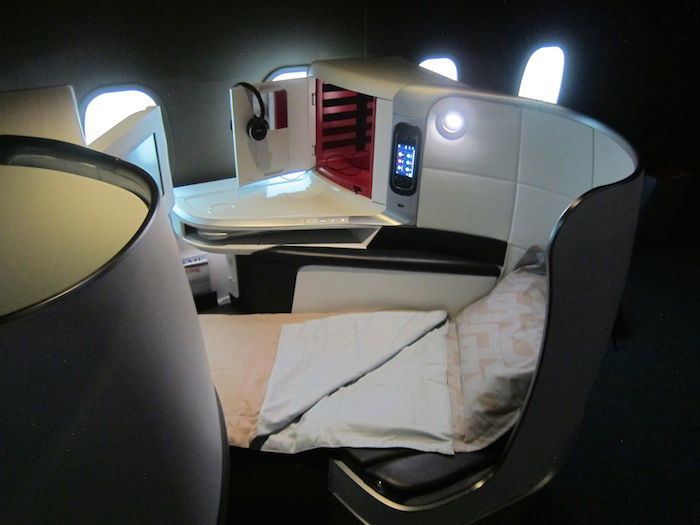 Air France new business class
Virgin Atlantic and Virgin Australia already have fully flat beds, and are in my opinion two of the best ways to redeem Delta SkyMiles.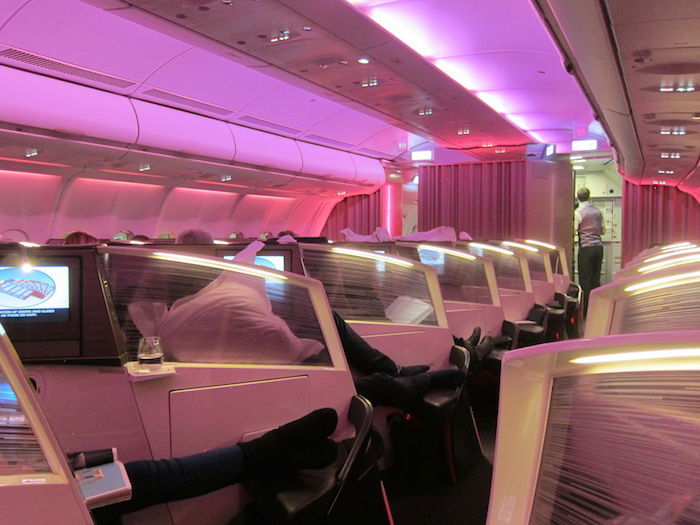 Virgin Atlantic Upper Class
Delta's tiered pricing isn't bad anymore (in comparison)
This is more of a theoretical point than a practical one, given that you shouldn't be redeeming miles this way.
But for a second lets remind ourselves why Delta's multiple tier pricing has been so ridiculous. We laughed at the prospect of ever paying 325,000 miles for a roundtrip business class ticket to Europe. But that was only because back in the day both American and United would let you book the last seat on a plane for double miles.
So the thought of paying more than three times as much was downright silly.
Nowadays United no longer offers all members last seat award availability at the standard rate, and American also has multiple tier award pricing. So their multiple tiers have gone from the laughing stock of the industry to the model everyone has followed. It's no longer unique to SkyMiles.
Again, this shouldn't actually matter because you should be redeeming your SkyMiles for travel on partner airlines at the saver levels, but even I have a hard time making fun of Delta's multiple tier pricing at this point.
One-way SkyMiles awards will soon be bookable
Starting in January it will be possible to redeem SkyMiles for one-way awards at half the cost of a roundtrip. They've even published the new award chart from North America, and not a lot is changing.
Of course most of the changes happening to the 2015 SkyMiles program overall are bad — they're adding more award tiers and award miles based on the cost of a ticket as opposed to the number of miles flown. But this only impacts people that earn miles through flying, as well as those that redeem miles for travel on Delta metal.
So the 2015 SkyMiles program is actually an improvement if you're simply earning miles through credit cards for redemptions on partner airlines.
There are still lots of issues with SkyMiles
Again, I'm not claiming everything is perfect. SkyMiles still suck in many ways:
I don't want to fly many of Delta's partner airlines (Air Europa, Saudia, Aerolineas Argentinas, etc.)
The Delta phone agents are still incompetent
The delta.com website is still broken and deceptive in many ways
Delta's domestic award availability for getting to international gateway cities is still abysmal
Delta imposes fuel surcharges for awards originating in Europe, as well as for travel on some partner airlines regardless of origin
And I still don't trust the SkyMiles program as such.
Bottom line on Delta SkyMiles
The truth is that after my Alitalia and Virgin Atlantic award redemption earlier in the year, I've found myself really wanting to redeem more Delta SkyMiles.
I still far prefer American AAdvantage miles, but as a relative matter — especially compared to United MileagePlus miles — I think SkyMiles aren't half bad.
Regardless, there are plenty of ways to earn Delta or United miles
The good thing about Delta and United miles is that they're fairly easy to come by, regardless of which you prefer. Delta SkyMiles most notably partners with American Express Membership Rewards and Starwood Preferred Guest, while United MileagePlus most notably partners with Chase Ultimate Rewards.
So there are lots of ways to rack up either of these currencies, regardless of which you find more valuable!