While I still consider Delta SkyMiles to be incredibly valuable, there's no denying that the management at SkyMiles is doing everything they can to make the program as un-aspirational as possible. Earlier in the year Delta eliminated award charts altogether, claiming that award charts are outdated, and that members don't really care how much award tickets cost.
Long term, Delta's goal is to switch to a more or less completely revenue based frequent flyer program. And in the meantime they're making it really tough to keep tabs on what miles can be redeemed for, and at what cost.
They've thrown us some "bones," or at least redemptions which look good on the surface. Delta announced last month that award redemptions now start at just 5,000-7,500 miles one-way. And those awards sound great in theory, except they're almost always directly tied to the cost of a ticket.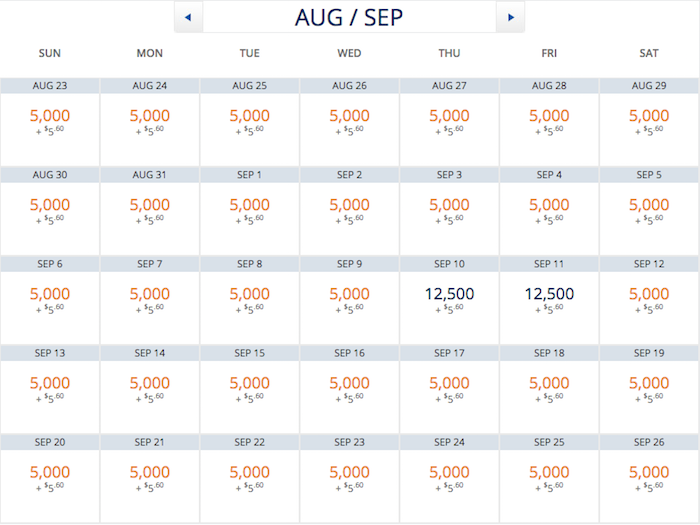 So while it's nice to pay 5,000 miles rather than 12,500 miles for a one-way domestic ticket, when that same ticket would only cost $60-70, it starts to look like less of a value for anyone who is good at valuing their miles.
But here's something actually interesting. Delta also seems to unofficially be discounting international awards in some instances, in both economy and business class. This seems to be available exclusively to elite Delta SkyMiles members, so you need to be an elite member and logged into your account at delta.com to see this pricing (the normal lowest cost for roundtrip business class is 125,000 SkyMiles).
For example, roundtrip business class awards between Newark and Amsterdam start at just 87,000 SkyMiles: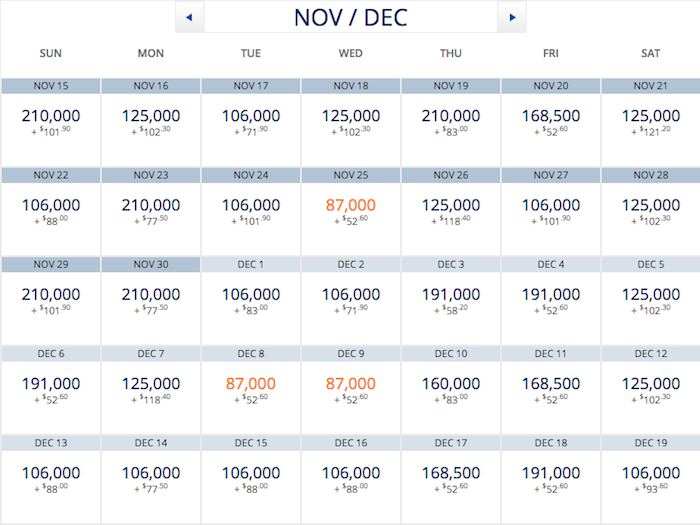 Roundtrip business class tickets between New York and London start at just 87,000 miles as well: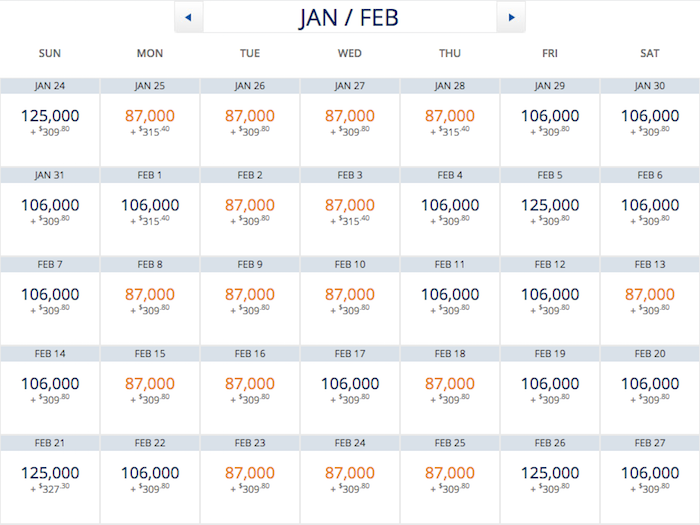 Pricing also seems to be discounted from other origins, though not quite as much. For example, you can find roundtrip business class tickets between Portland and Amsterdam for as little as 100,000 miles:

Ultimately as of now availability is limited, but it is still an interesting change. And for what it's worth, economy class awards are discounted similarly, starting at just 42,000 SkyMiles roundtrip.

Why is Delta discounting these awards?
I'm not going to be a conspiracy theorist here and suggest this is some grand scheme by Delta to screw their members.
Instead I really think this shouldn't come as a surprise. Delta wants their program to be as revenue based as possible, and ultimately by further discounting their flights during periods of low demand, they have further justification for raising the award costs during periods of high demand.
The discounted award costs here don't directly correlate to the cost of a paid ticket on those flights, but they do certainly reflect periods of lower demand.
Long term I would expect that we'll see just as many (if not more) awards arbitrarily go up in price, while these awards go down in price. Basically Delta wants to incentivize you to redeem miles for seats they couldn't otherwise sell, and if they think they could sell them, they want you to pay for them dearly. Which is true of other airlines as well, but I think over the coming years it'll get more extreme at Delta than the other US legacy carriers.
Bottom line
I think it's only fair to recognize when Delta does in fact offer discounted awards. And in this case they're actually awards that are useful even to savvy travelers. 5,000 mile awards up and down the coast are great, but these discounted awards are actually useful to those looking for aspirational travel.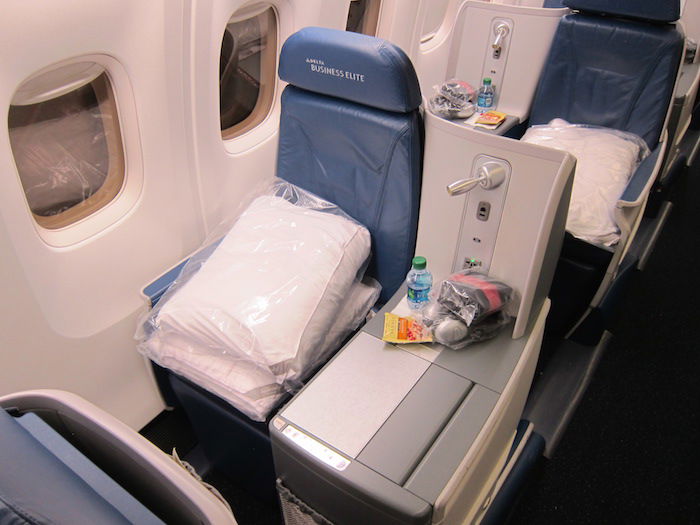 I do think it's important to point out that these deals aren't really that spectacular. In other words, I wouldn't go out of my way to redeem for such an award just because of the discount. Air Canada's Aeroplan offers 90,000 mile roundtrip business class awards between the US and Europe, and allows two stopovers on such an award, in addition to the destination (Delta allows no stopovers). And you can fly on their partner airlines as well (some of them have fuel surcharges, others don't).
Still, with a specific use in mind, you can absolutely get value out of one of these discounted international redemptions.
What do you make of Delta's discounted, elite-only international awards?
(Tip of the hat to Delta Points)