UPDATE: United has announced that they will indeed be moving towards fully dynamic award pricing later in 2019. See my further thoughts on what this MileagePlus change means for United, the Star Alliance, and the future of frequent flyer programs.
---
In general in the frequent flyer program world we're seeing a trend towards dynamic award pricing. In other words, rather than following a simple award chart, award pricing varies by flight, and largely correlates to how much a ticket would cost in cash.
Delta SkyMiles led the way to dynamic award pricing
Delta is probably the industry "leader" when it comes to this, as Delta eliminated award charts several years back, and now consistently uses dynamic award pricing. Their idea is that the price you see online is the price you'll pay, and award flights should work the same as revenue flights for those purposes.
United MileagePlus increasingly adding dynamic award pricing
Along those lines, it's interesting to see how United MileagePlus has evolved over time. Several months back the airline removed formal award charts from their website, though United continues to have an "interactive travel destination awards chart" on their website.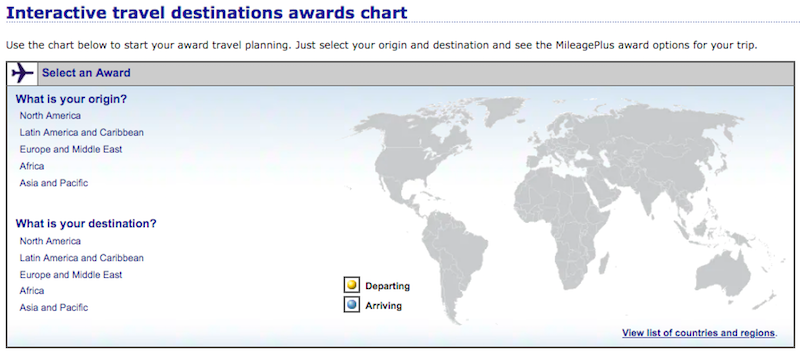 The catch is that this no longer really reflects their award pricing, both for better and worse.
For example, lets look at awards between North America and Europe. Here's the supposed pricing: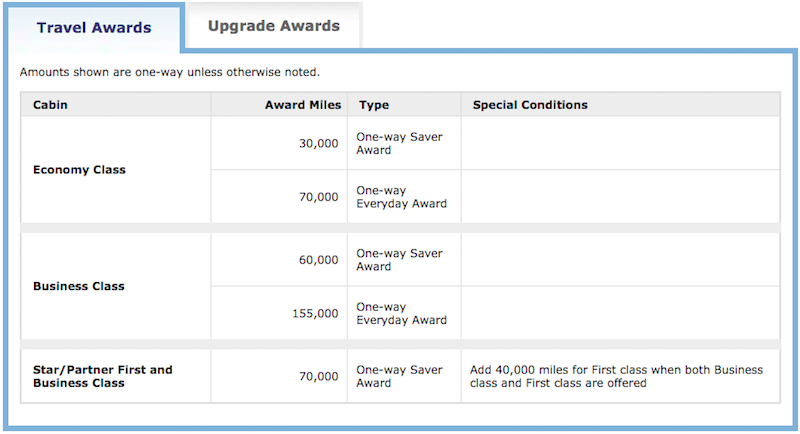 As you can see, a saver one-way United business class ticket would cost 60,000 miles, while a "standard" one-way United business class ticket would cost 155,000 miles.
Increasingly lately we're seeing "random" award costs that don't correlate to either amount. For example, looking at flights from Newark to Dublin, you'll see that "Business Everyday Awards" are now listed as sometimes costing 111,000 miles one-way, which wasn't previously a price.

This isn't just one route, but rather this concept is pretty widespread. Now, whether or not this is good news really depends on your perspective. If that seat would have otherwise cost 155,000 miles, then paying "only" 111,000 miles is a great deal.
However, if United has reduced the amount of saver premium cabin award space in the process and instead instituted lower priced "standard" awards, then I'd say this is bad news.
Anyway, along these lines, Summer points out that United has also instituted lower pricing on domestic award tickets. According to United's interactive award chart, domestic one-way tickets should cost 12,500 miles, or they can start at just 10,000 miles one-way for flights of 700 miles or less.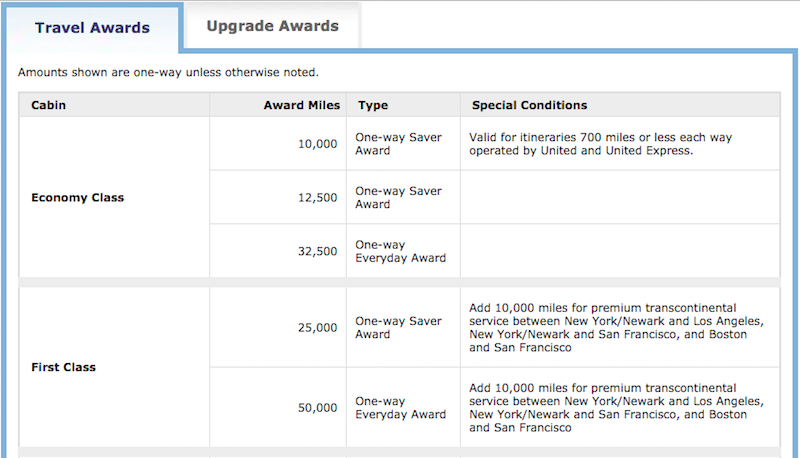 However, in practice we're now pretty consistently seeing tickets priced lower than that. For example, United has recently introduced awards priced at 5,000-6,000 miles one-way on select short haul domestic routes.

That sounds exciting, though in reality I'm also finding the flights with these low award costs to consistently be priced really low when paying cash. That same flight when paying cash would cost $51 in basic economy or $81 in regular economy, so that's hardly a deal.

Bottom line
On the surface, and in the short term, United introducing domestic awards starting at just 5,000-6,000 miles one-way is good news. However, personally I'm much more concerned about the overall trend we're seeing from United MileagePlus as they move towards dynamic award pricing.
We're seeing more variability than ever before when it comes to United's award pricing, and I don't consider that to be a good thing, especially for those of us looking to get outsized value from our miles.
Have you noticed United's increasingly variable award pricing, and if so, what do you make of it?