I've written in the past about the interesting A380 deployment strategies of Etihad Airways and Qatar Airways.
While Emirates has more A380s than they know what to do with, Etihad and Qatar took a conservative strategy when it came to A380 acquisitions (one of the few areas in which those carriers are conservative). They each have just 10 A380s on (firm) order, so they won't be flying them to every destination in the world just for giggles, as Emirates does.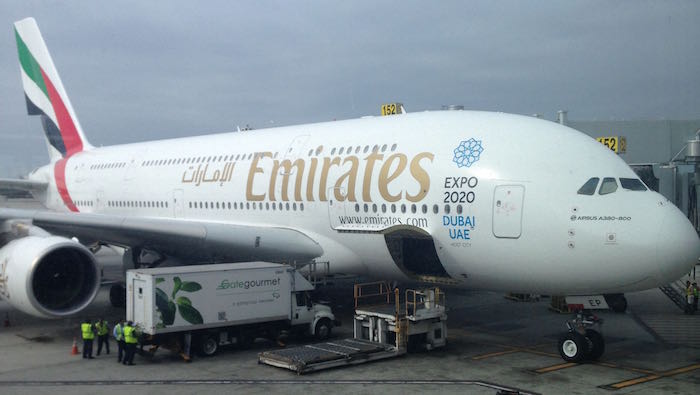 Etihad has taken possibly the most disciplined approach to A380 utilization. They'll fly them to their most prestigious destinations, which are presumably also among their highest yield destinations — specifically London, New York, and Sydney. I wouldn't expect to see Etihad's A380s available in any other markets. but rather we'll likely just see additional A380 frequencies in those high-yield markets.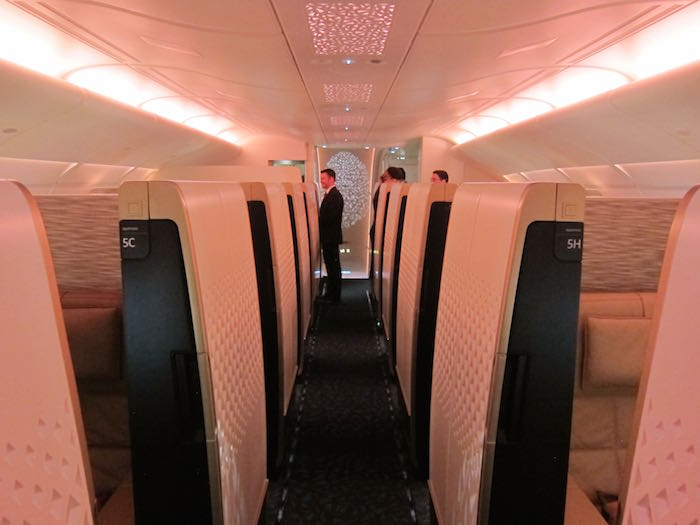 Qatar Airways, on the other hand, has been taking more of a hodgepodge approach to their A380s. They took delivery of their first A380 last year (I was on the inaugural flight from Doha to London), which they first flew to London, then to Paris, and then (surprisingly) to Bangkok.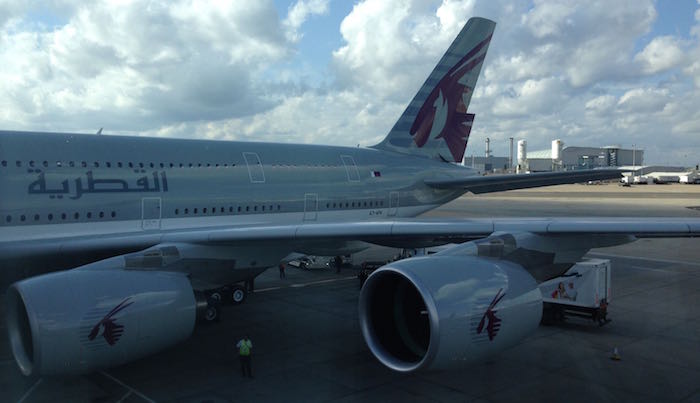 Bangkok is no doubt a high capacity market, though historically isn't the highest yield market out there.
While I was surprised by the A380 service to Bangkok to begin with, I was even more surprised when in the spring they announced that they'd introduce twice daily A380 service to Bangkok.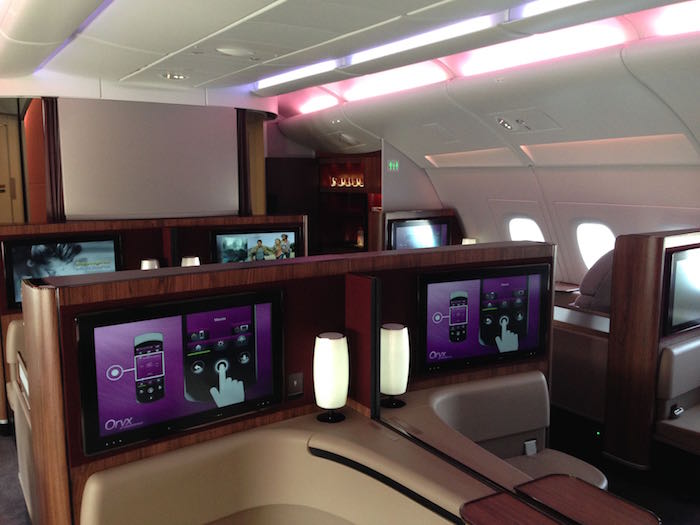 That's not all, folks! This winter Qatar Airways will be introducing 3x daily A380 service between Doha and Bangkok. Or more specifically, that third A380 frequency will be operated five of the seven days per week starting October 25, 2015. Via airlineroute.net, the additional A380 frequency will be for the following flight:
QR832 Doha to Bangkok departing 8:30AM arriving 6:45PM
QR837 Bangkok to Doha departing 1:40AM arriving 4:40AM
Anyway, to be clear, the reason this surprises me is that:
Bangkok is a super high capacity market, though Qatar Airways also has some really high capacity planes, like the A340-600; so they don't need an A380 to meet that capacity
There's a good amount of premium cabin demand to Bangkok, though it's not especially high yield; just look at business class fares to/from Bangkok compared to fares to/from London, for example
There's no prestige in flying an A380 to Bangkok; that might sound like a dumb point, but we're talking about the airline with quite possibly the "proudest" CEO in the industry — he claimed Qatar Airways is flying A350s to Germany simply to piss off Lufthansa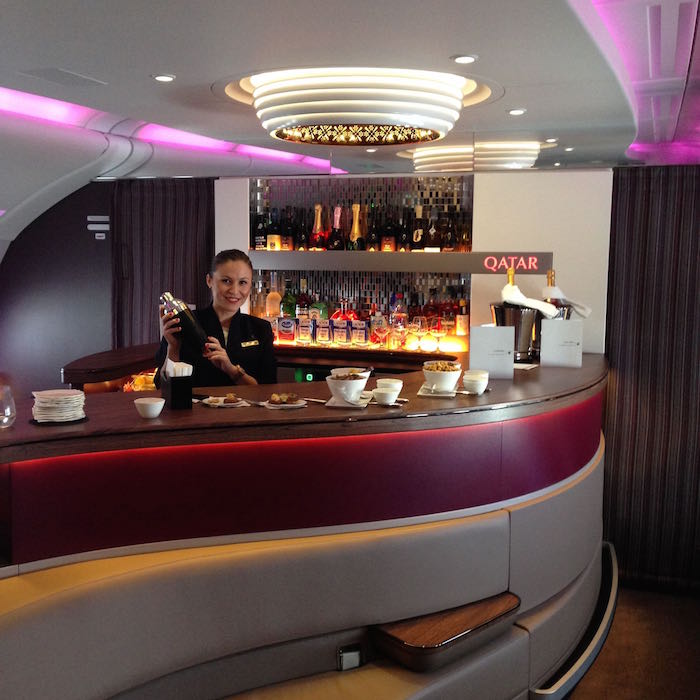 Bottom line
I'm sure there's logic behind it. There must be, because clearly Al Baker isn't deploying "his" A380s to Bangkok out of pride. But it's an interesting trend nonetheless, especially given how it starkly contrasts to Etihad's approach. I'd love to see Qatar deploy an A380 to the US, though it looks like that won't be happening.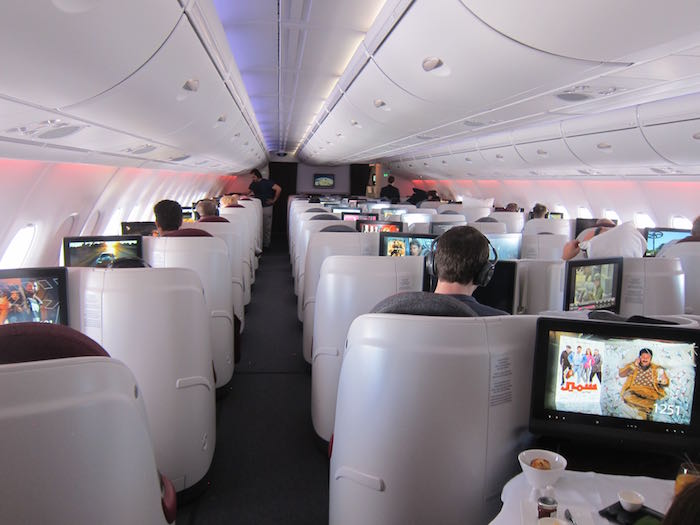 Beyond that, I can't help but notice how terrible Qatar's A380 utilization is. If I'm seeing things correctly, here's what their A380 "turns" will look like on the Bangkok route:
QR832 Doha to Bangkok departing 8:30AM arriving 6:45PM
QR837 Bangkok to Doha departing 1:40AM arriving 4:40AM
QR830 Doha to Bangkok departing 9:00PM arriving 7:10AM (+1 day)
QR831 Bangkok to Doha departing 8:35AM arriving 11:50AM
QR836 Doha to Bangkok departing 1:55AM arriving 12:10PM
QR833 Bangkok to Doha departing 8:45PM arriving 11:55PM
If that's correct (and best I can tell that's the best case scenario, though I'm not sure how they're turning an A380 in Bangkok in 85 minutes), that means two of the three A380 are sitting on the ground in Bangkok for 7-8 hours. Goodness, with that kind of utilization you'd think they would get more value out of putting the plane on an ultra longhaul flight, or something.
Anyone have a better theory on Qatar's rather odd A380 utilization?