On Sunday I wrote about how Delta is cutting frequencies on their Atlanta to Dubai flight this winter. Presently Delta operates daily Boeing 777-200LR flights between Atlanta and Dubai, though as of later this year they'll be cut to 4-5 weekly.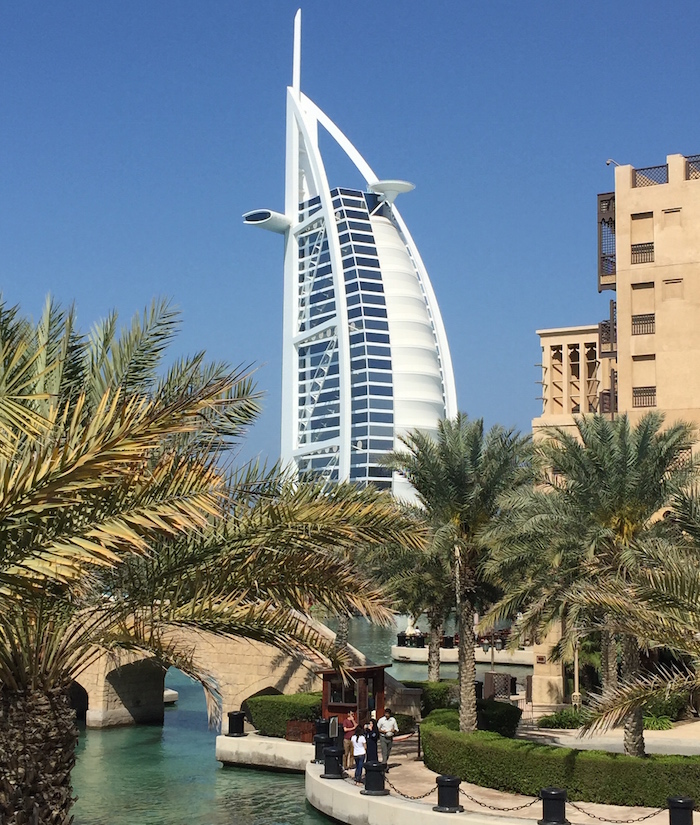 What's to blame for the frequency cut? Likely a strong US dollar and low oil prices. Delta is cutting international capacity significantly given weak demand from foreigners traveling to the US. The explanation for this frequency reduction should really be "the global economy," which is the same reason they're cutting frequencies to Japan, Brazil, etc.
But that doesn't really fit all that well into Delta's agenda. Delta of course used this to take a cheap shot at the evil, government-owned and subisized Middle Eastern carriers, claiming they're the reason that Delta can't even sustain once daily service to Dubai:
"The reduction comes amid overcapacity on U.S. routes to the Middle East operated by government-owned and subsidized airlines," Delta spokesman Trebor Banstetter said in a statement, noting that daily service would return in the spring of 2016.
There's nothing quite like one of the world's most profitable airlines playing the victim card over competition!
Fortunately Emirates has been doing a fantastic job articulating their stance in the debate between the Gulf carriers and US carriers (unlike the CEO of another Gulf carrier, who has been slightly less diplomatic). So as you'd expect, Emirates called out Delta over these shenanigans. Via The Hill:
An Emirates spokesman said Tuesday that Delta is making a "political play" with the accusation that it's being negatively affected by the presence of Middle Eastern carriers at U.S. airports.

"Delta has no head-to-head competition as they are the only airline to operate non-stop on this route," the official said in a statement provided to The Hill.

"Industry data shows that average seat loads on Atlanta-Dubai has been consistently more than 85 percent, which clearly indicates that consumer demand or overcapacity is not the issue," the Emirates statement continued. "It is of course Delta's prerogative how they wish to allocate their fleet to routes, but their attempt to pin the blame on the 'Gulf carrier threat' is plainly a political play, or a thin excuse to prop up fares at a higher level by limiting capacity."
Yeah, it's sort of hard to argue about overcapacity when your average load factors are more than 85%, eh?
Now in fairness, there are two important factors when it comes to the success of selling tickets on a route. There's the actual load factor (how full a flight is), and then there are also yields (how much people are paying for each seat).
Is it possible that the Middle Eastern carriers have driven down Delta's yields? Absolutely. But that's not the argument Delta has been making. They've been arguing that the Middle Eastern carriers are stealing demand, and not that they're driving down fares.
And for that matter, something tells me the average American wouldn't be all that sympathetic to Delta whining about how they can't charge higher fares, given how expensive airfare is, and given how Delta is turning record profits.
I guess Delta's argument boils down to: "the Gulf carriers are causing us to lower our fares somewhat… we only made over a billion dollars profit last quarter… stop them now, in the name of patriotism, American jobs, and 9/11!!!"
Bottom line
Delta was probably completely justified in cutting frequencies on their Atlanta to Dubai route. They're a publicly traded company, and they have an obligation to maximize shareholder value. So it's possible that the route was profitable, but they could turn better profits on other routes.
But to suggest that cutting a couple of frequencies a week on a single route is a sign of how the Middle Eastern carriers need to be stopped is sort of preposterous. Kudos to Emirates for responding in such a classy, simple way.