---
While we'd had a nice time in the UAE, I was most excited for our stay in Singapore. While my mom has been all over Europe and North and South America, she'd never been to Asia. Singapore is a very approachable city, has a history and culture that is digestible and pretty accessible, so it seemed like a great place to spend a couple of days.
Our flight to Singapore was seamless, and we arrived at Changi in the early afternoon. We had booked the Westin Singapore, which was an easy Uber ride from the airport (with bonus points from SPG).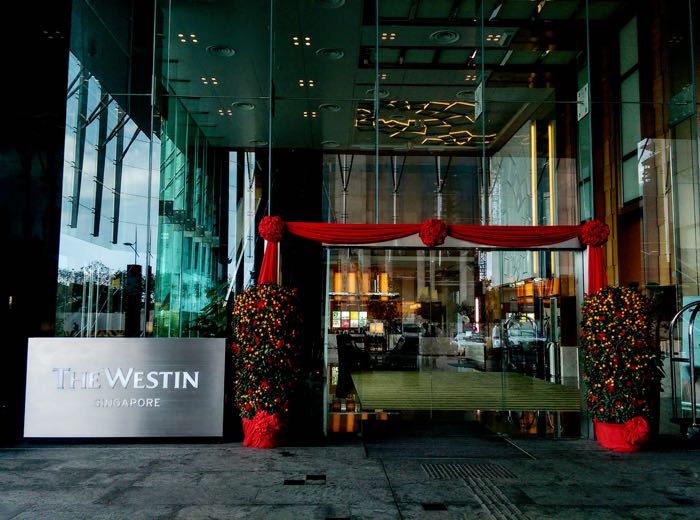 And this is where trip started to get more complicated.
Our busy last day in Dubai combined with the horrible WiFi on Emirates meant that I was unbelievably behind on work. I'd been trying not to work as much while traveling with my mom (and I'm a bit of a workaholic, so that's a challenge on a good day), so by the time we got to Singapore I was really stressed about it.
The other piece that I didn't put together until we got back has to do with the prescription drug policy in the UAE. My mom was really nervous about this (and only takes a few things), but she diligently carried her medicines in their original bottles and brought a letter from her doctor listing her prescriptions. This is a great practice, but some of these meds are apparently time-sensitive. So the mixture of jet-lag, timezones, and having pills in bottles rather than an organizer resulted in some missed doses, and some double doses, and a generally suboptimal situation.
I realize now that she probably just didn't feel well, but neither of us recognized that at the time. Add in my stress level, and it was really un-fun couple of days. You've all been there, I'm sure.
Separate from either of those factors, and for mind-boggling reasons that I cannot even begin to explain, my mother decided that it wasn't "safe" to eat anything in Singapore. Literally, for three days in what is arguably one of the best food cities in the world, she wouldn't eat outside of the club lounge at the Westin.
At all.
So what do you do when you're traveling with someone who has basically decided they don't want to be traveling?
You spend a lot of time at the pool. Fortunately the Westin Singapore has a great one: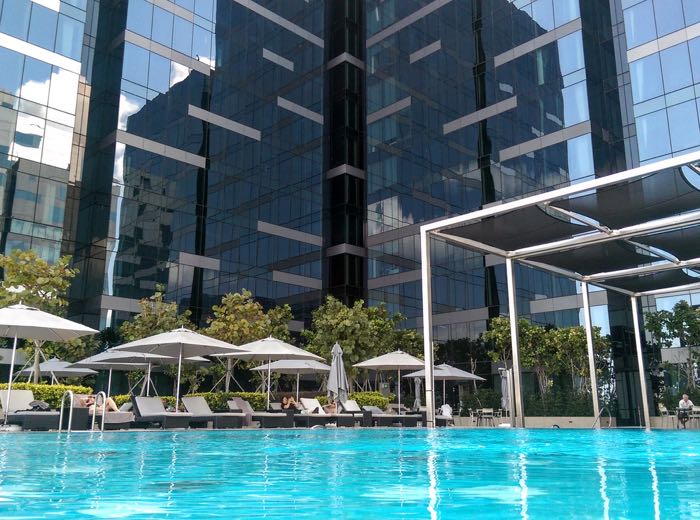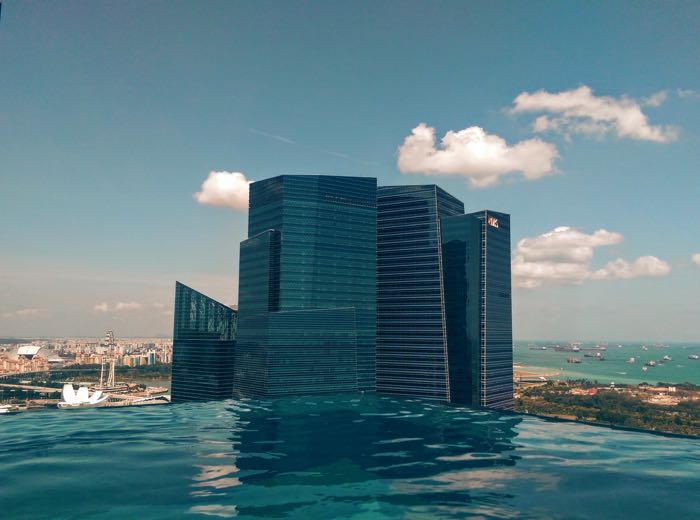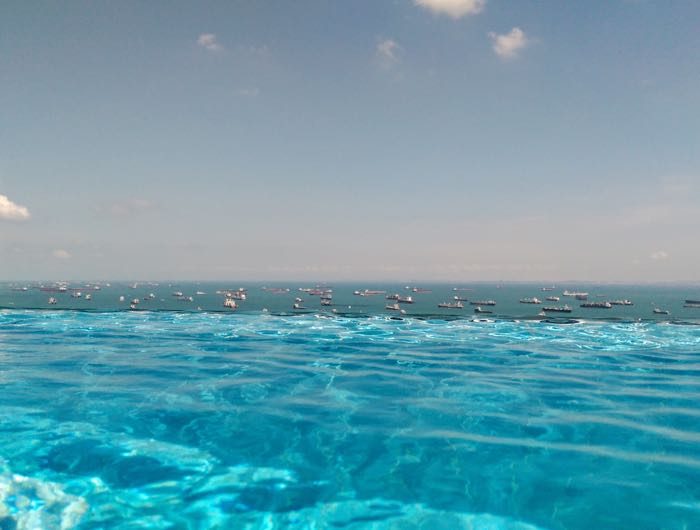 And you go to gardens. Lots and lots and lots of gardens.
Conveniently, Singapore has quite a few gardens to choose from.
Singapore Botanic Gardens
The Singapore Botanic Gardens are much larger than you'd expect (~183 acres) and are over 150 years old. While some of the exhibits have a small fee, there's no charge to enter the park. The gardens also offer walking tours every Saturday, on a rotating schedule.
We were there the weekend of the "Heritage Tour," which was actually pretty interesting. And I say that as someone who has been dragged to endless gardens and nurseries in her life, and really doesn't enjoy plants at all.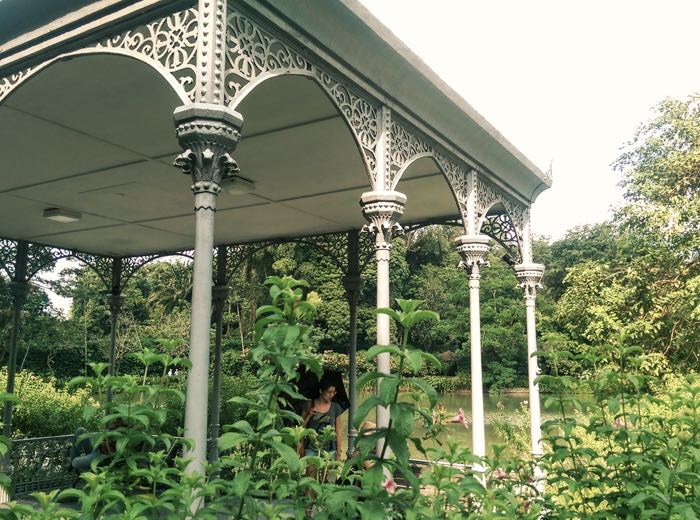 But the tour guide was fantastic, and shared a bunch of interesting information about Singapore, along with the horticultural history. She was honestly engaging enough that I would have listened to her talk about her grocery list, and it was a fun way to spend a few hours.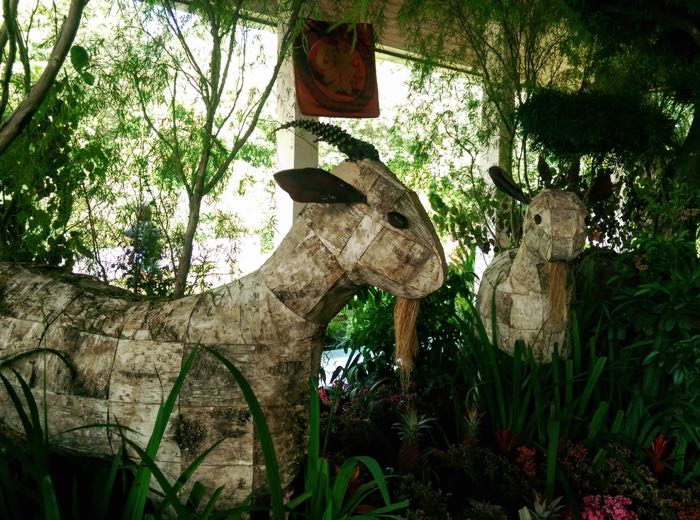 This really was a lovely park, and it was fun seeing locals running or practicing Tai Chi, families out enjoying the sunshine, and so forth. There were also lots of shaded benches, which is perfect if you want to stop for a bit to munch on the croissant-and-cheese-sandwich you inexplicably made from the lounge breakfast display and stashed in your handbag for later just in case.
Perfect.
Gardens by the Bay
While I've seen the Gardens by the Bay from a distance (it's hard to miss those neon trees), I've never been to the conservatories. I was able to convince mom to leave the hotel a second time by bribing her with more orchids, and the promise of air conditioning was enticing as well.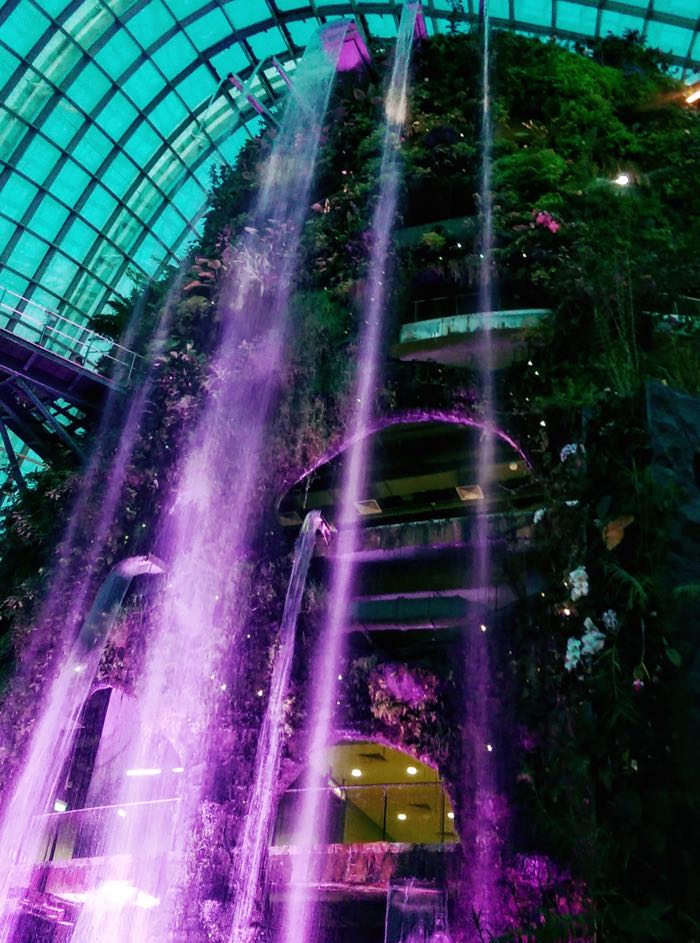 As you'd expect from a place which features a nightly "Garden Rhapsody" of synchronized lights and music on fake trees, Gardens by the Bay is a little…touristy.
Like venus-flytraps-made-out-of-LEGO touristy.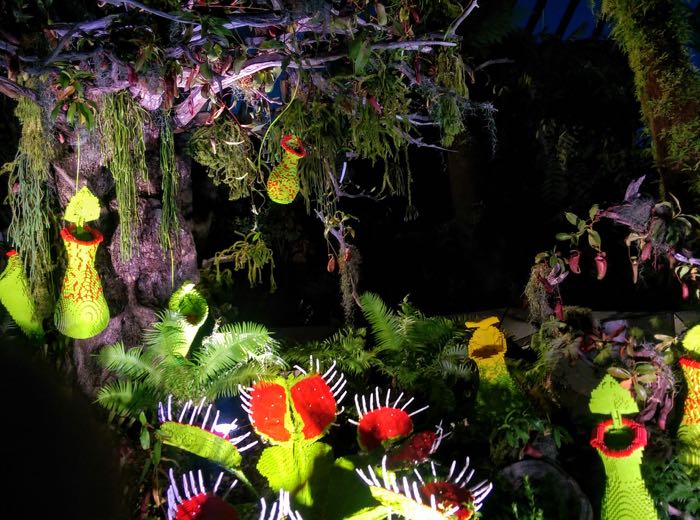 (I'm not judging, this was totally my favorite part)
But the massive greenhouses are air-conditioned, and had a ton of interesting plants. Mom really enjoyed looking at all the varieties of orchids, and the views across the bay were fun as well.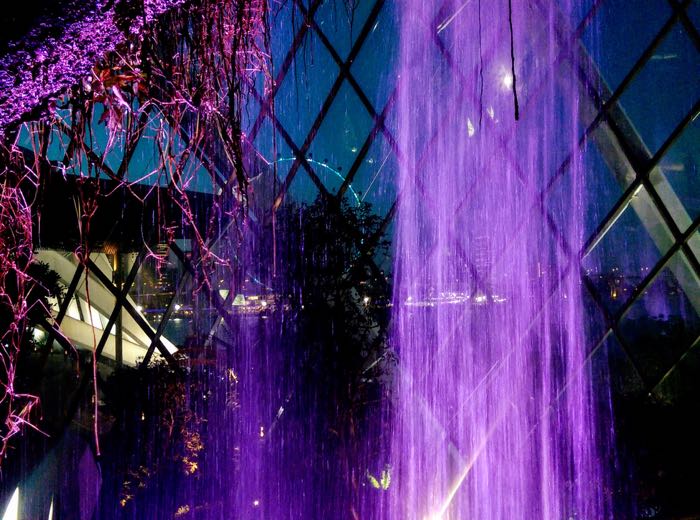 For the price point though, I think the National Orchid Garden (inside the Botanic Garden) is probably the better bet. But if you're already wandering around Marina Bay it's worth walking across the bridge and checking out the free exhibits.
Butterfly Garden at Changi Airport
While I've been to Singapore a few times, I've never actually spent much time at the airport.
My stepsister happened to be flying in from Burma the same day we were flying out, so we made a point of getting to the airport earlier than necessary. I believe we could have guested her into The Private Room (or at least the first class lounge), but as my mom was still adamantly not eating we opted to meet at the butterfly garden in Terminal 3 instead.
Which was actually pretty cool!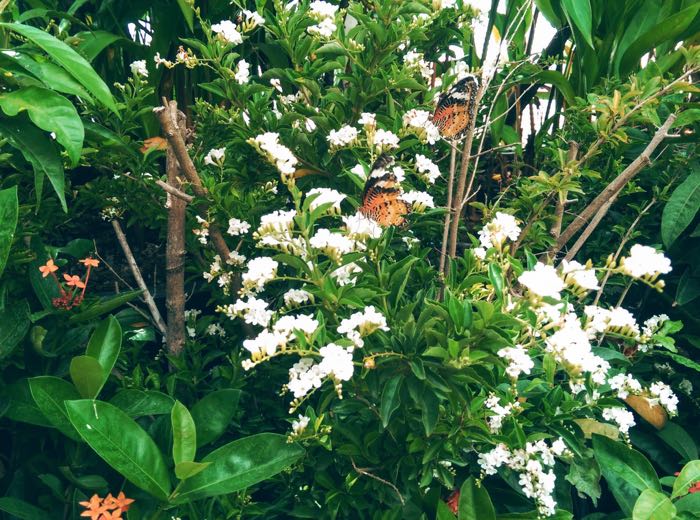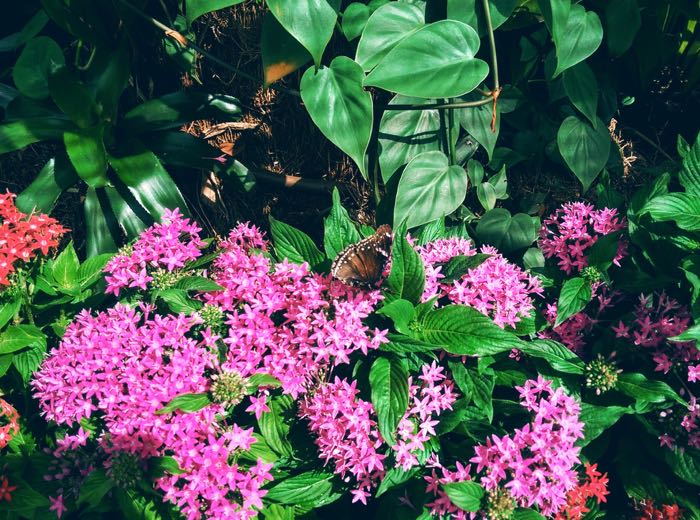 We spent a bit of time laughing and playing with the butterflies, then headed over to board our flight. I think it's pretty awesome that Changi Airport has so much to do to begin with, and a butterfly garden is actually a pretty fun distraction.
Overall
So that's what we did in Singapore. No hawker centers. No museums. No Little India or Chinatown. None of the things that make Singapore uniquely interesting.
But man did we ever see a lot of gardens.
And really, I'm okay with that. Would I have preferred to have an amazing couple of days showing my mom around a city I love? Absolutely. But she wasn't up for it, and that's just how it goes sometimes.
Beyond that, I think this is a great example of why I am so evangelical about miles and points. If I'd been saving up actual cash to take my mom to Asia, I would probably have been more emotionally committed to the trip, and likely devastated by how everything turned out. As it was, for the Singapore portion of the trip I only spent a couple hundred thousand miles and a handful of dollars, and we would have had to get back from the Middle East anyway, so even that is really a wash.
At the end of the day I'm grateful to even be able to travel with my mom, much less to multiple destinations in first class. So even though the trip wasn't perfect, I'm still glad we went.
Has anyone else ever had a trip that didn't turn out quite the way you'd imagined? How did you recover?