If you're headed to the 2021 US Open and are a Chase cardmember, here's something that's definitely worth signing up for.
US Open Chase Lounge returns in 2021
Credit card companies often sponsor sports events. So just as American Express is a big sponsor of the US Open (and has a lounge there), Chase also has a lounge at the US Open. This is available to all Chase customers, and there's no cost to visit, though you do need to make a reservation, and you also need a ticket to the US Open.
In general you can expect that the Chase Lounge is a place to enjoy snacks and light refreshments, and also to relax and cool off (since this is air conditioned, which is a hot commodity at the US Open).
The US Open Chase Lounge is located in Chase Center, immediately inside the East Gate entrance of the USTA Billie Jean King National Tennis Center.

How to register for the US Open Chase Lounge
Registering for the US Open Chase Lounge is easy. You just have to go to the dedicated webpage, and click "Register A New User" (unless you already have an account, in which case you can just log-in).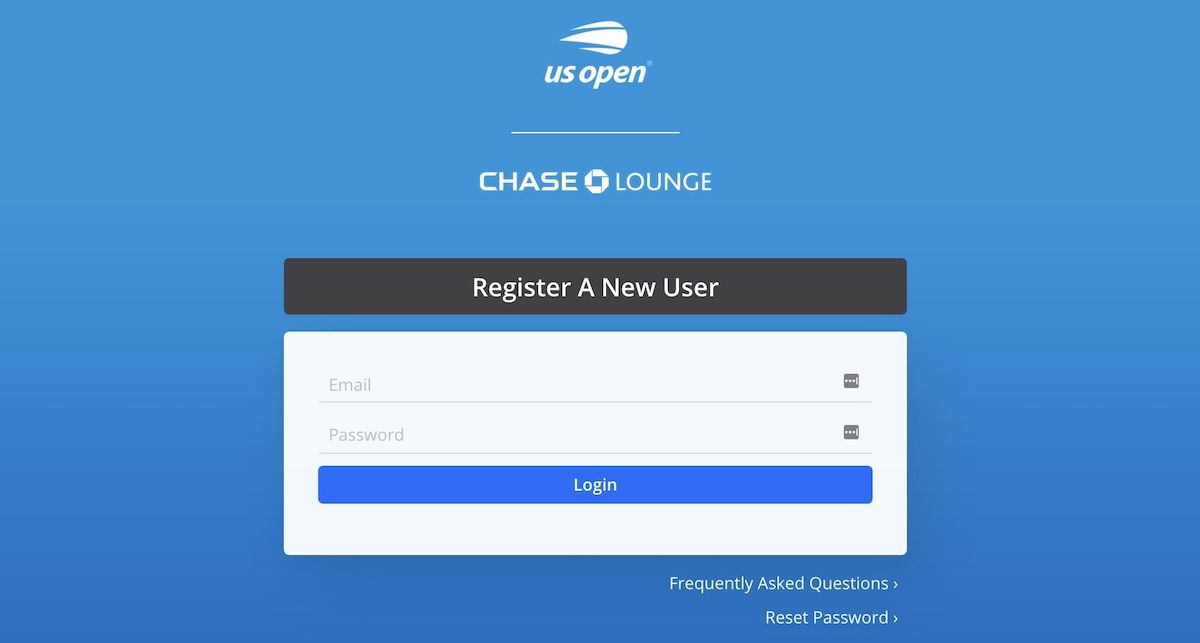 There you'll have to enter your first name, last name, email address, pick a password, and enter the customer service phone number on the back of your credit card (yes, you enter the customer service phone number on the back of your card, rather than your actual credit card number).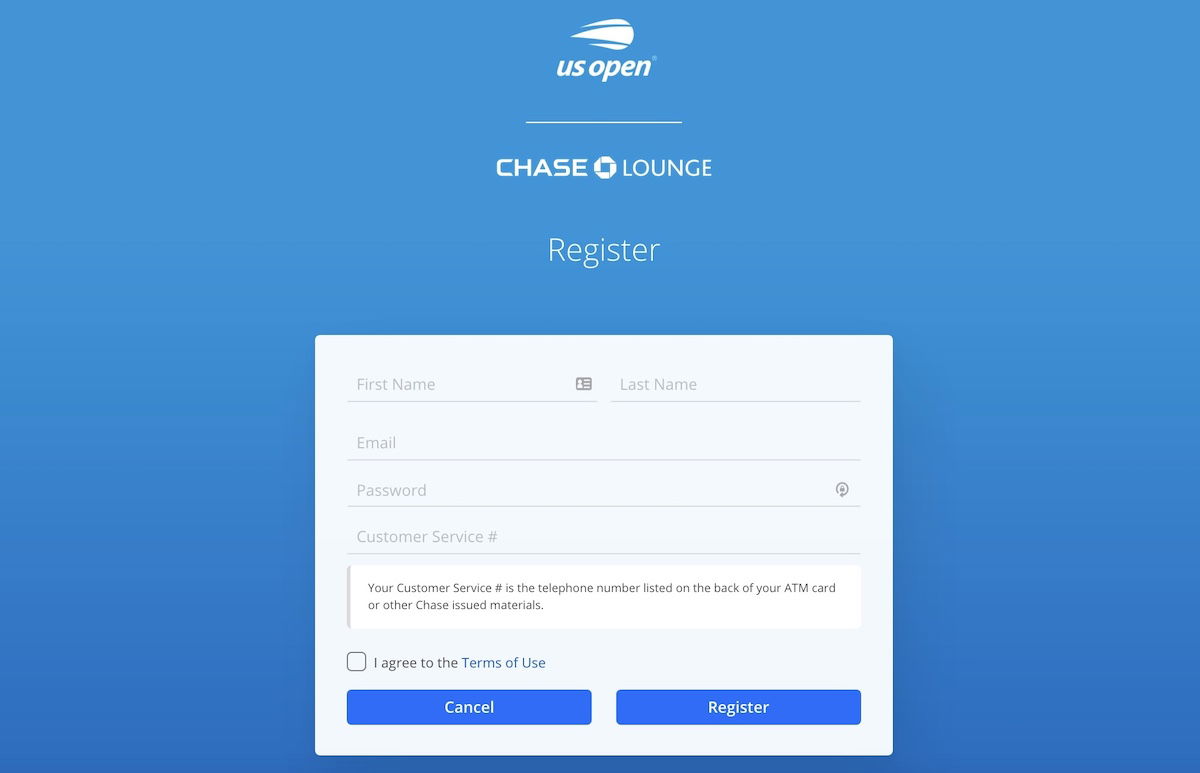 And that's it — you'll then be able to reserve your spot. If there's not availability for your preferred session, you can choose to waitlist.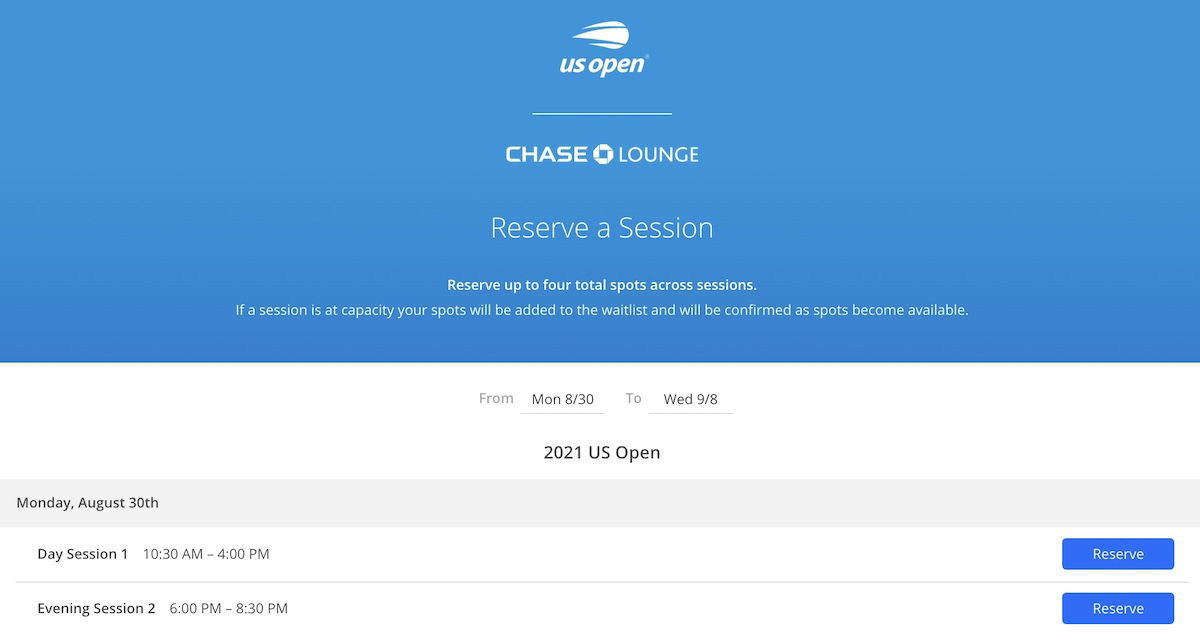 There are available slots between Monday, August 30 and Wednesday, September 8, 2021. Each cardmember can reserve up to four slots, with each slot being good for one person. So you could bring four people in at once, or you could visit alone on four separate occasions.
In each case you're reserving either a day session (between 10:30AM and 4:00PM) or an evening session (between 6:00PM and 8:30PM).
Bottom line
The Chase Lounge will be returning to the US Open in 2021. This is open to all cardmembers, though you do need to register in advance.
If you're attending the US Open and have a Chase credit card, I'd highly recommend taking advantage of this. This gets you access to snacks, free drinks, and air conditioning, all of which are otherwise in short supply (at least at a reasonable cost) at the US Open.
Do you plan on visiting the US Open Chase Lounge this year?