Update: Hilton has revamped their co-branded credit card products, and the cards mentioned in this post are no longer available. You can find information on the new Hilton credit cards here.
---
I realize this hasn't been the most exciting week on the blog, as I've had a cold for most of it. I returned from Beijing early in the week, and headed back to Shanghai on Thursday. Unfortunately I caught a cold somewhere in the process (I guess jetlag and exhaustion got the best of me, which is rare), though fortunately I'm feeling significantly better again.
I've been enjoying my time in Shanghai immensely this time around, and am excited to spend the rest of the weekend exploring, before heading back to the US.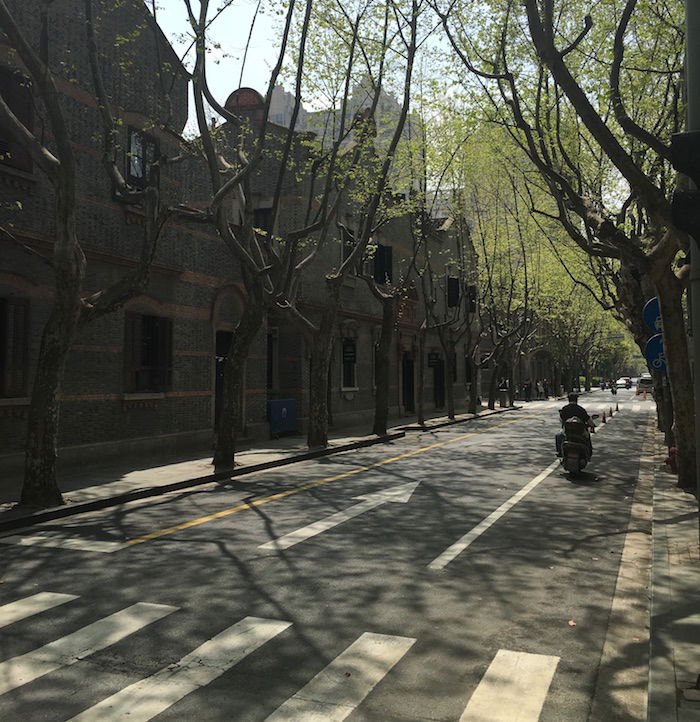 Later next week I have another mileage run, which is my last mileage run of the year on American. I planned them all early in the year, given that American is switching to a revenue based frequent flyer program in the second half of the year.
Featured Stories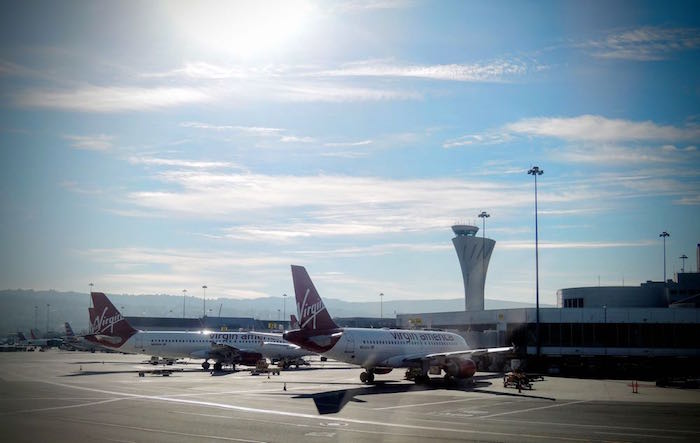 For several weeks there has been speculation of Virgin America looking to be taken over. Last Saturday it was reported that a merger between Alaska and Virgin America would be announced shortly, a deal which was expected to be worth $2 billion. Then last Sunday we learned that the deal was expected to close on Monday, with a purchase price of roughly $2.5 billion.
Well, the merger between Alaska and Virgin America is now official, and the purchase price is even higher than expected — Alaska is purchasing Virgin America at a cost of $57 per share in cash. That represents a total equity value of $2.6 billion, with an aggregate transaction value of $4 billion.
---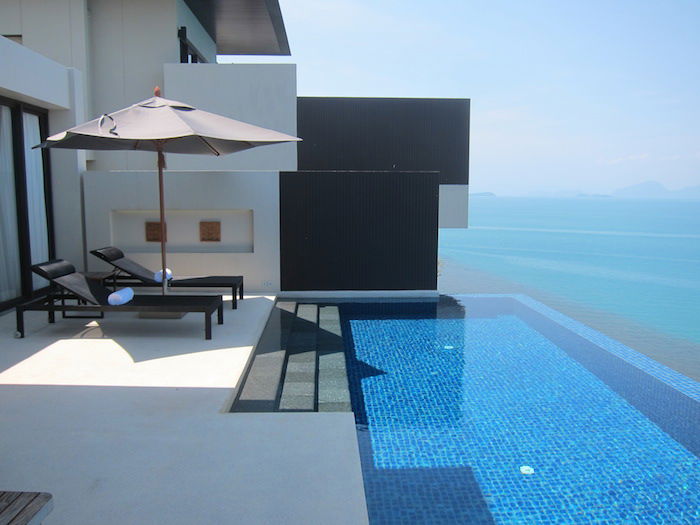 We're currently seeing a new welcome bonuses on the Hilton Honors American Express Card and Hilton HHonors™ Surpass® Card from American Express.
The cards are offering welcome bonuses of 75,000 and 100,000 points, respectively, which are much higher than usual for these cards.
But keep in mind Citi also offers a pair of Hilton Honors cards, and the Citi® Hilton Honors Reserve Card might be the better option for many of you.
---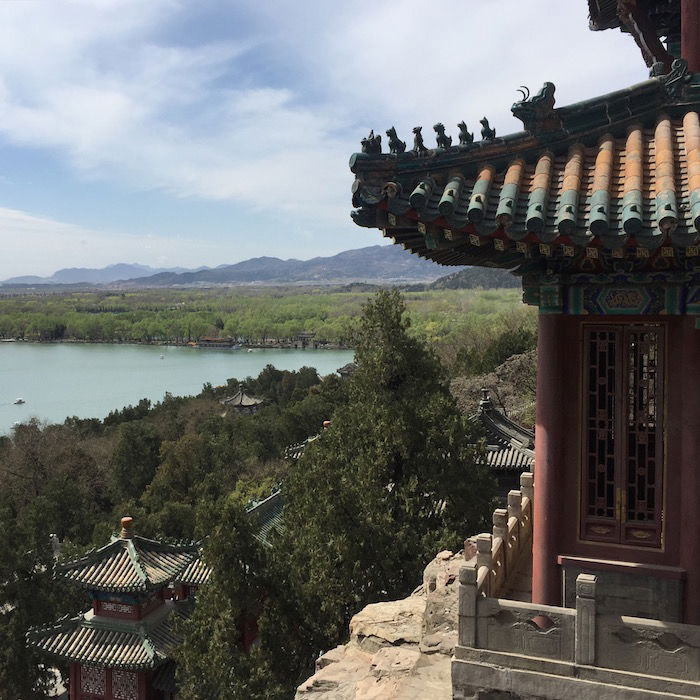 I was scheduled to fly back to China Thursday morning, thanks to a cheap fare I booked a while back, which I was able to immediately upgrade to business class.
I don't remember the last time I've canceled a non-refundable trip due to being sick, but was strongly considering doing so.
Spoiler: I felt better the next morning and didn't cancel, but I think it's an interesting question regardless of how frequently you travel.
---

TIPS: Earning Miles & Promos
Great Deal: Business Class Flights To India ~$2500
Citi Tightens Up Credit Card Sign-Up Bonus Terms
JetBlue Giving Away Free Tickets Following Virgin America Takeover News
Should You Purchase IHG Rewards Club Points For 0.565 Cents Each?
Amex Surpass Vs. Citi Reserve: Which Hilton Sign-Up Bonus Is Better?
Earn 5x Points At Costco This Quarter
Highest Ever Sign-Up Bonus On Hilton Amex Cards!
Should You Apply For The Chase Freedom Unlimited Card?
Buy Airline Miles For 2 Cents Each Today
TRICKS: Redeeming Miles
No, Alaska Airlines Miles Aren't Suddenly Worthless
You Can Now Redeem Malaysia Miles On Emirates
Delta Global Upgrades Can Now Be Used On Discounted KLM Fares
Alaska Allowing One-Time Changes To Emirates Award Tickets
Alaska Airlines Has A New Explanation For The Emirates Devaluation
TRAVEL With Ben (Lucky)
I Don't Like This City… Wait, Maybe I Do…
Can Airplane Food Actually Be "Restaurant Quality?"
"Travel" Vs. "Vacation"
Do You Cancel Trips When Sick? That's My Dilemma Right Now…
Would You Fly Ukraine International Airlines Business Class To Europe?
Can You Still Visit Cockpits On Airlines?
The Case For Spinner Bags
Why I Always Take Snacks "To Go" On International Flights
How Would You Have Handled This Taxi Scam Differently?
REVIEWS & Trip Reports
Do Airline Lounge Breakfasts Get Better Than This?
Best American Airlines 787 Business Class Seats
American Airlines' New Business Class Blunder
NEWS & Updates
The Sneaky Way Chinese Hotels Are Charging More Starting In May
Celebrity Attorney Gloria Allred Spearheading Lawsuit Against Spirit Airlines
Senate Votes Down Bill To Regulate Airplane Legroom
The Merger Between Marriott & Starwood Has Been Finalized
Malaysia Airlines Turned Their First Monthly Profit In Years
The Crazy Reason United Is Flying A Specific 787 Domestically
YUCK: Lizard Found In AirAsia Inflight Meal
Delta Axes @DeltaAssist Handle
Air France A330 Aircraft To Get New Business Class Product
The Future Of Alaska Mileage Plan: Here's What I'm Most Curious About
What Will Alaska's East Coast Presence Be Like?
The TSA Paid HOW MUCH For A Randomizer App?!?
Richard Branson's Open Letter About The Virgin America Takeover
It's Official: Details Of The Alaska & Virgin America Merger
Air France Staff Win The Right To Opt Out Of Iran Flights
Signs Of The Alaska & Virgin America Merger Happening…
This Is INSANE: Alaska To Buy Virgin America For *$2.5 Billion*
Air France Flight Attendants Don't Want To Be Forced To Wear Headscarves
Bad News: Alaska Airlines Expected To Buy Virgin America
---
I hope everyone has a great weekend, hopefully filled with travel!