In December I wrote about the new partnership between Malaysia Airlines and Emirates, which seemed like a great opportunity for Malaysia Airlines. Due to their financial situation Malaysia Airlines has greatly shrunk (including retiring all of their 777s), meaning they have limited ability to carry passengers on longhaul flights.
Under this partnership, Malaysia is codesharing on many Emirates flights to Europe, the Middle East, Africa, and the Americas. At this point Malaysia is more of a regional carrier, so the idea is that they'd carry passengers to Kuala Lumpur from smaller cities within Asian, and then Emirates would carry the passengers from there.
At the time Malaysia hadn't yet released the mileage earning and redemption rates for travel on Emirates. That has finally changed.
Malaysia Airlines Enrich members can now earn and redeem miles for travel on Emirates.
The bad news is that Malaysia Airlines miles can't be redeemed for Emirates first class, but rather only for economy and business class.
Still, there are some potentially compelling value propositions. Malaysia's award chart for travel on Emirates is distance based, with the option of redeeming for one-way or roundtrip travel, as follows:
Keep in mind that Malaysia Enrich is a Citi ThankYou transfer partner, so you can transfer points from Citi for redemptions on Emirates business class, which represent a good value in many cases.
For example;
A one-way New York to Milan Emirates business class redemption will cost you 48,000 miles
A one-way New York to Dubai Emirates business class redemption will cost you 66,000 miles
A one-way Los Angeles to Dubai to Sydney Emirates business class redemption will cost you 87,000 miles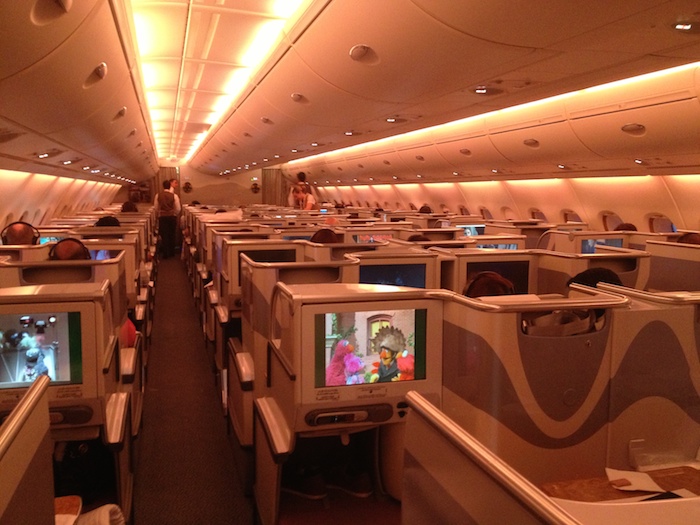 Emirates A380 business class cabin
For what it's worth, you can also accrue Malaysia Enrich miles for travel on Emirates, though personally it's not the program I'd credit to, since the earnings rates aren't that compelling. The mileage earning rates are as follows: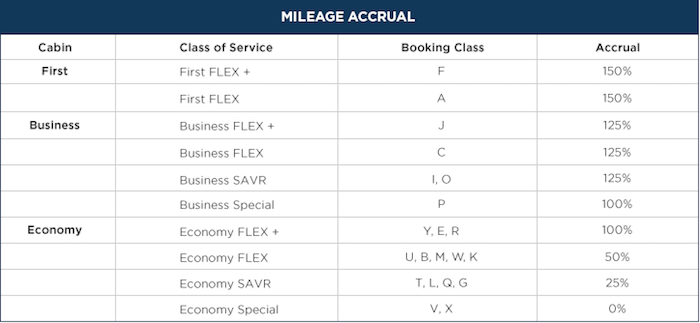 I'd much rather credit to Alaska Mileage Plan, for example, as I consider those miles to be more valuable.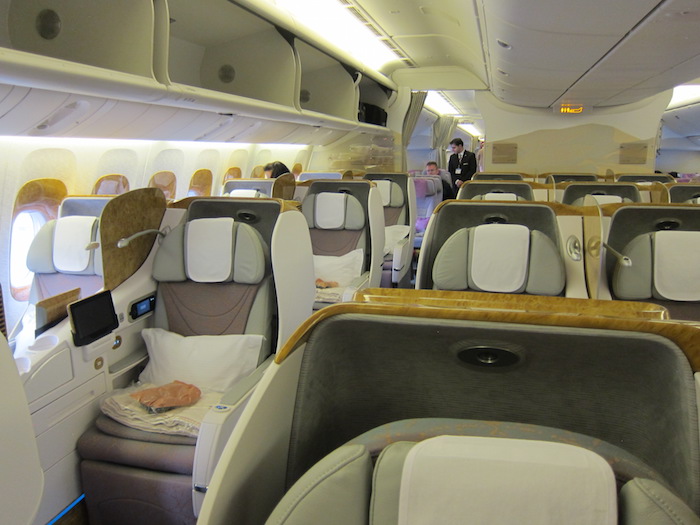 Emirates 777 business class cabin
Bottom line
While I don't consider these redemption values to be earth-shatteringly good, I do see potential value here, even for those who wouldn't ordinarily accrue Malaysia Enrich miles. The distance based award chart can be lucrative, especially for those who accrue Citi ThankYou points, which can be transferred to Malaysia Airlines.
It's great to see reciprocal mileage earning and redemption as part of this partnership.
Are there any "sweet spot" redemptions you see yourself making through Malaysia's Emirates redemption chart?