Several weeks ago I wrote about a boombox brawl which erupted on a Spirit Airlines flight between Baltimore and Los Angeles. On this particular flight passengers were apparently loudly playing music from a boombox (I didn't realize those were still a thing), which was annoying other passengers. When other passengers asked them to turn down the music, a melee erupted.
Given the ridiculous things over which passengers get arrested nowadays, I was shocked to find out that no one was arrested, and just one passenger was cited. Based on that I figured this story was over. As it turns out, the story isn't over.
A lawsuit was filed yesterday by three passengers being represented by celebrity attorney Gloria Allred. They're suing Spirit Airlines for failing to prevent what happened, given that the flight attendants kept serving alcohol to the passengers with the boomboxes, despite them being visibly intoxicated.
Gloria Allred uploaded a video to her YouTube channel with an explanation of the lawsuit along with appearances from the three victims:
She also posted an explanation of the case on her YouTube channel, though it's extremely long and includes no paragraph breaks, so I won't post it in full here. Instead I'll summarize her claims, which are as follows (again, these are the claims of the "victims," which I'm just reporting, and not taking as fact):
Three passengers allegedly blared loud music from a bluetooth speaker for hours during the flight, while dancing and singing
A flight attendant continued to serve them alcohol despite their clearly intoxicated state, failing to monitor/control these passengers
The passengers with the music turned it down for a few minutes following the requests of other passengers, but then turned it back up again
A few minutes before landing, the flight attendant returned and provided the passengers with the music with more alcoholic drinks
After landing, the intoxicated passengers began yelling racial slurs, including "F*ck white people!" "You don't like our music?" and "What are these f*cking people going to do?"
The victims kindly informed them that their language wasn't appropriate in front of children
At this point, unprovoked, the drunk passengers began to assault and batter the three victims
Spirit Airlines failed to control the drunk passengers, and the outcome seemed fairly predictable, given the airline's negligence
The victims are seeking general, compensatory, and punitive damages from Spirit Airlines for negligence and for the intentional infliction of emotional distress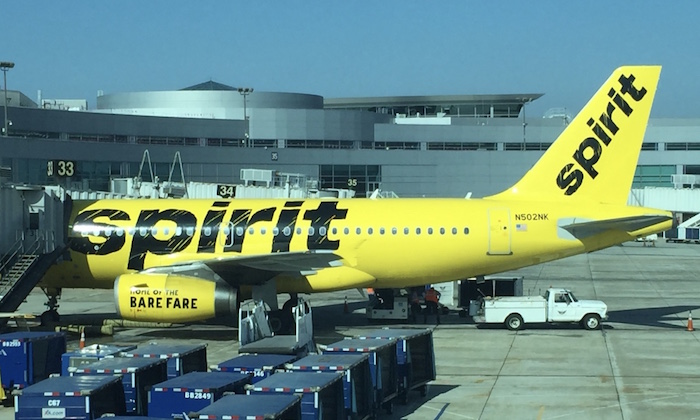 Bottom line
I'm sure Spirit Airlines has some responsibility for what happened, given that the passengers with the boombox had apparently been blaring music for an extended period of time, and were also served alcohol several times. That shouldn't have happened. At the same time, there are two sides to every story, so I wonder whether the victims actually "kindly" asked the other passengers to turn down the music, if they were actually served alcohol "minutes" before landing at LAX, and if they were attacked "unprovoked."
Regardless, this case has the potential to set an interesting precedent for the airline industry when it comes to the liability of airlines in alcohol related instances.
What do you make of this lawsuit?
(Tip of the hat to Points, Miles & Martinis)