It's rare I receive an email from an airline advertising what I would consider a good fare, especially for premium cabin tickets, but Etihad is offering some very compelling fares as part of their business class sale.

The best fares are between the U.S. and India, with business class tickets between a variety of cities for under $3000.
This is a great price for India — typically business class tickets are upwards of $5k, so this does represent a significant discount.
Even better, Star Alliance airlines and Air France seem to be matching in some markets, so you have options even if you don't want to fly Etihad.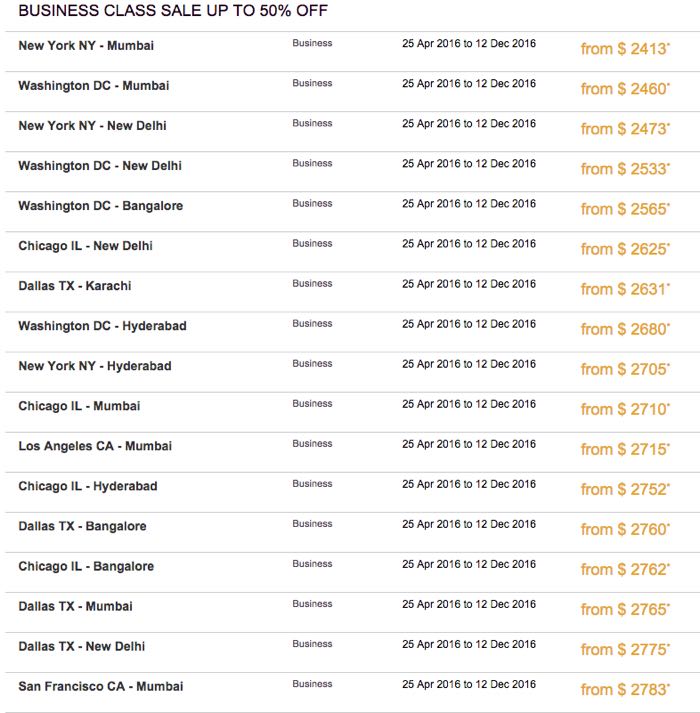 Fare details
The sale runs through April 11th, and is valid for travel through December 12, 2016. Availability looks fantastic, and I actually see these fares at the advertised prices on the majority of dates (which doesn't always happen).
New York to Mumbai is pricing at $2453 once the taxes are factored in: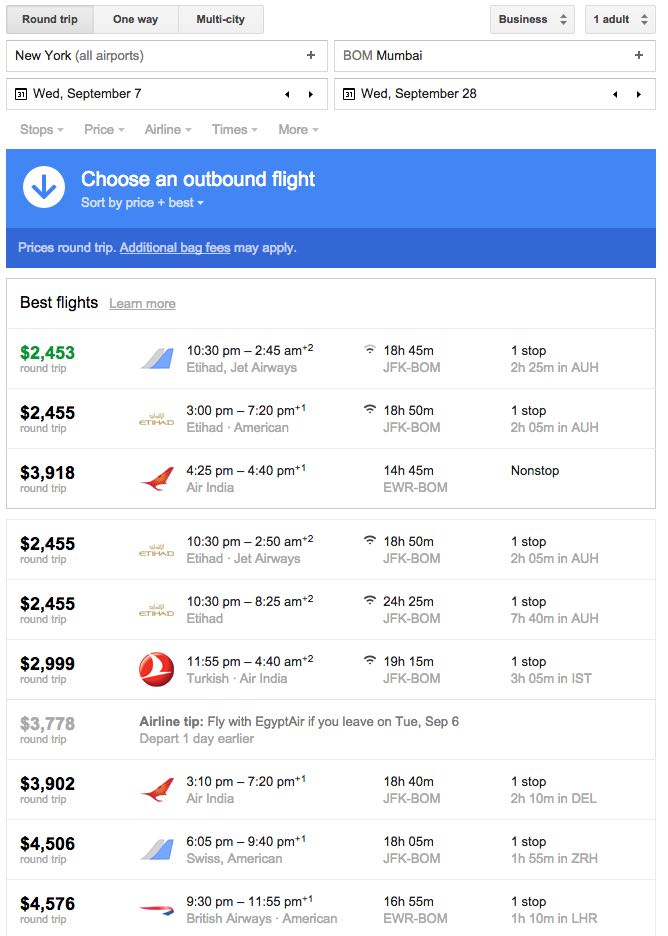 San Francisco to Mumbai is running at ~$2800, and is being matched by United, Lufthansa, Swiss, and Air Canada: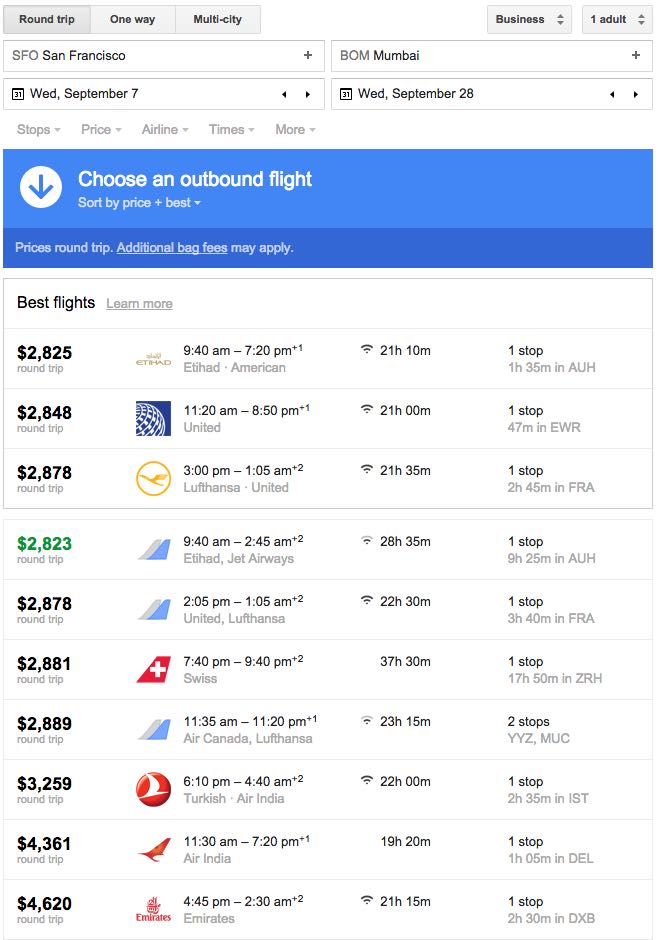 While Air France is slightly undercutting fares out of Washington DC: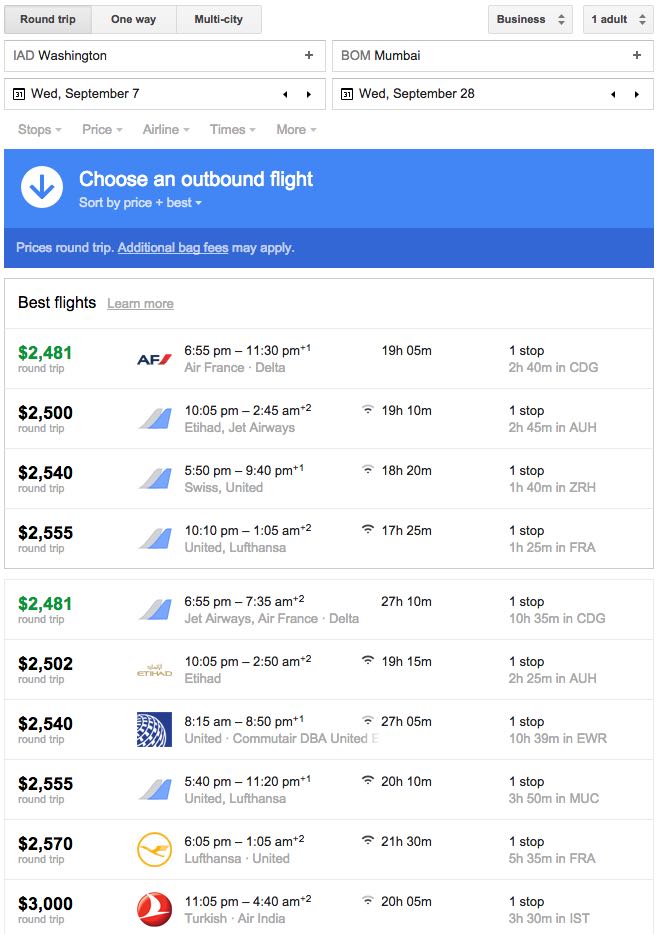 Etihad has a solid business class product across their fleet, with lie-flat seats in business class.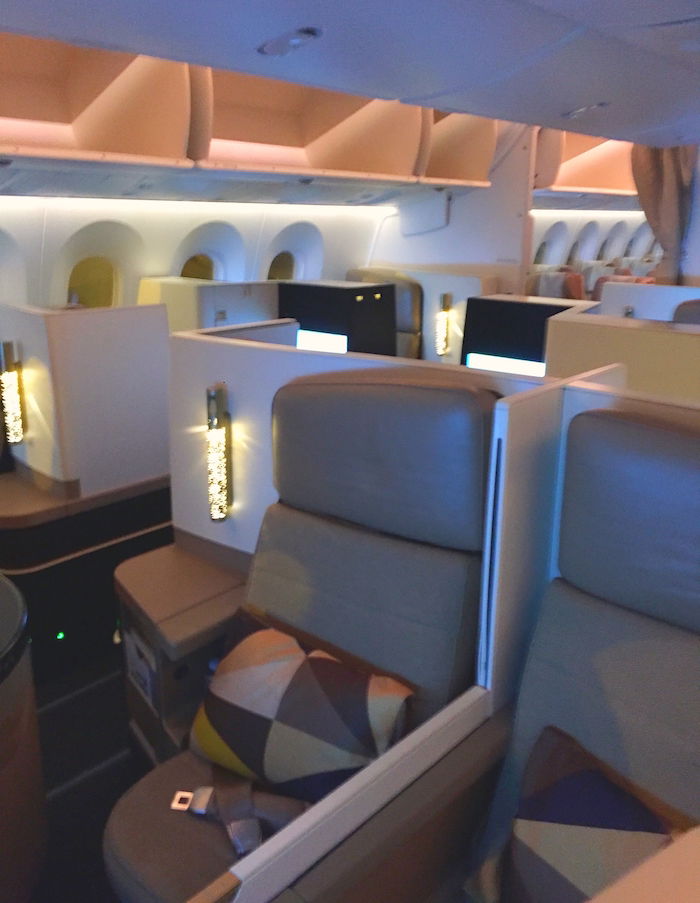 Etihad 787 business class
You'd also have access to the fantastic lounge in Abu Dhabi: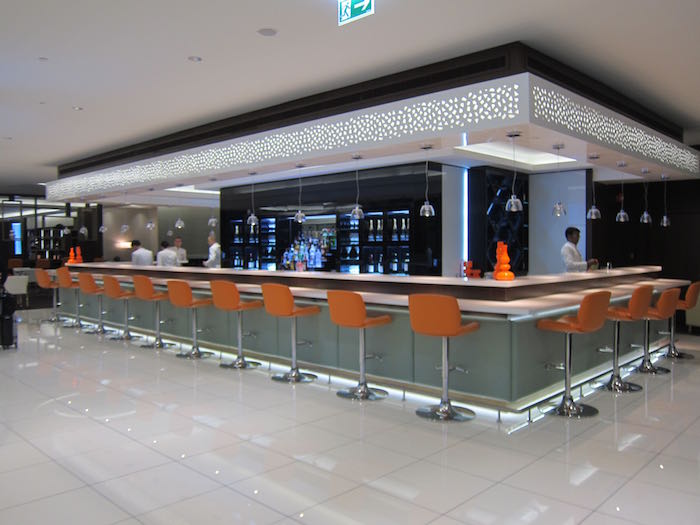 And if you book the A380 between New York and Abu Dhabi, or Abu Dhabi and Mumbai, you can enjoy the onboard lounge as well: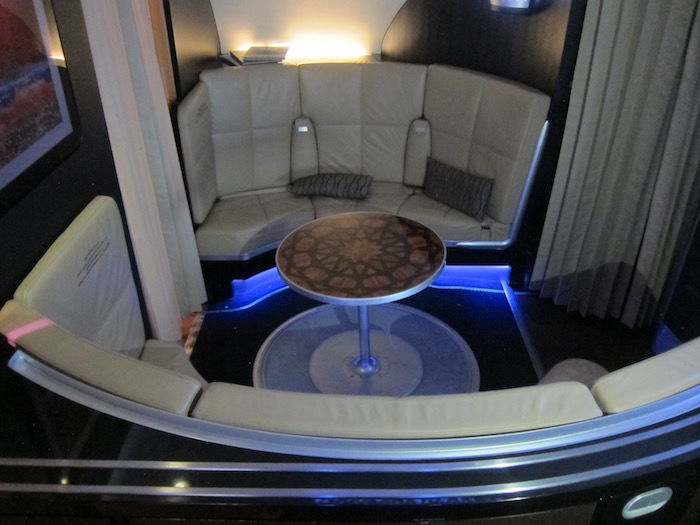 Where should you credit the miles?
Depending on your exact origin and destination this is between 16,000 and 19,000 flown miles, which means you're potentially earning a significant amount of miles as well. Realistically, you don't want to credit miles to Etihad Guest — the partner programs have better redemption values in most cases.
These discounted fares book into "Z" inventory on Etihad, and there are a couple of good options for crediting miles, depending on your situation:
However, if you pay a little bit extra you can price this as a "W" fare, which earns 125% of flown miles through American AAdvantage (redeemable only, no credit towards elite status unless you can book this with an AA flight number, which doesn't seem to price as of this writing).
Thankfully, you can price W fares directly on Etihad's website. Simply search for your flights as normal: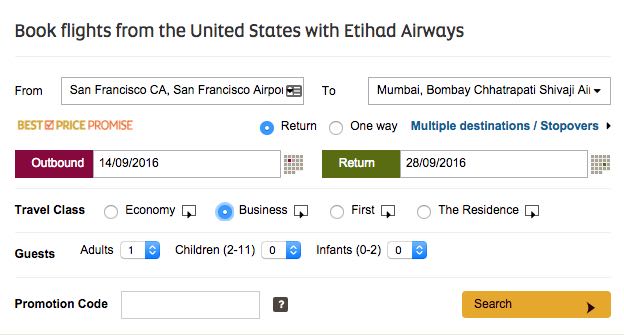 The most discounted fares are the "Business Breaking Deals" — these book into Z, as mentioned above. If you select a Breaking Deals fare, you'll be prompted for an upsell to "Business Saver" — which books into W, and includes Chauffeur service at both the origin and destination: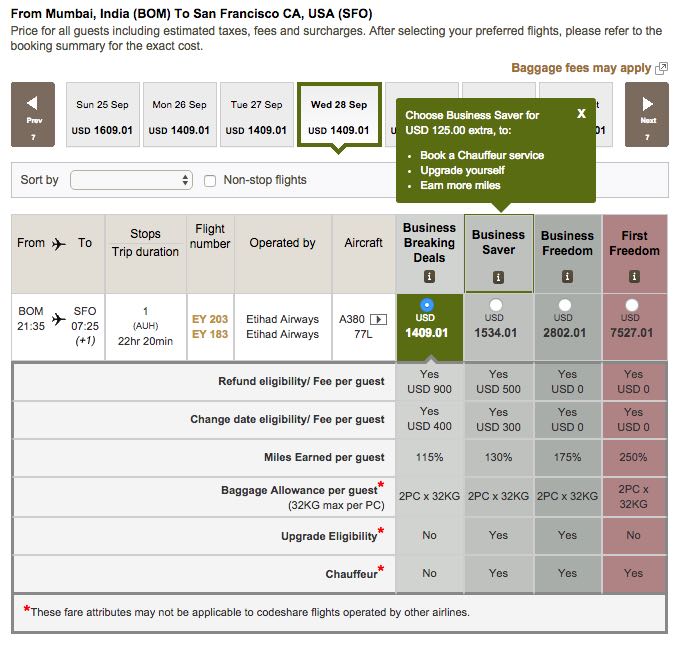 Factoring in the additional mileage earning options and the car service (and I guess the potential to upgrade to First, though I don't have experience with that process through Etihad Guest), that seems like a reasonable premium, and is definitely worth considering.
Bottom line
This is a good fare, particularly given that inventory looks plentiful. The sale goes through Monday, but I would book sooner rather than later, as popular dates will likely sell out.
I know many OMAAT readers have considered buying miles to offset the cost of business class tickets to India, and at these prices you might as well buy the tickets directly. You'll even earn miles!
Is anyone taking advantage of this fare? Where are you off to?