For several weeks now there has been speculation of Virgin America looking to be taken over. Just about the entire US airline industry is profitable right now, so I guess Virgin America thinks they're at the top of their game, since they weren't doing very well financially prior to the pat couple of years.
On Saturday it was reported that a merger between Alaska and Virgin America would be announced shortly, a deal which was expected to be worth $2 billion.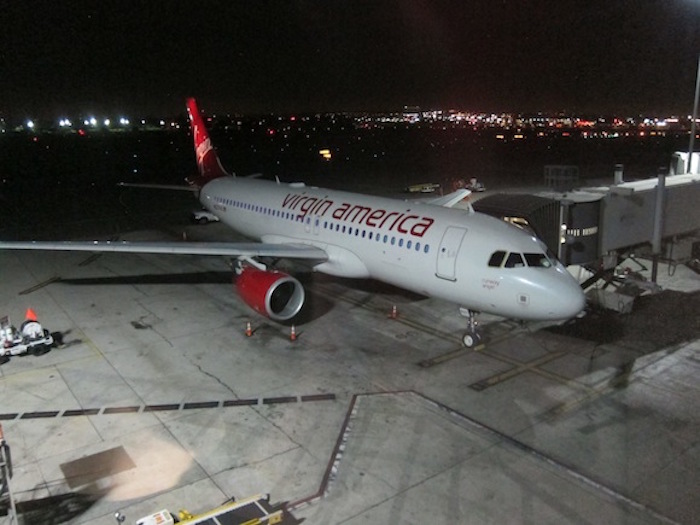 Well, that's even closer to being confirmed at this point, though the price is even higher. It's now being reported that Alaska will announce a $2.5 billion purchase of Virgin America tomorrow (Monday). That's insane. Per The Wall Street Journal:
Alaska Air Group Inc. is expected to announce on Monday that it won the auction for Virgin America Inc., besting rival JetBlue Airways Corp. in a frenzied bidding process that culminated in a cash price of about $2.5 billion, according to people familiar with the matter.

Bidding between Alaska Airlines' parent and JetBlue was feverish, this person said, with the price continuing to rise. Alaska prevailed in part because of its clean balance sheet, which will allow it to more easily borrow funds for the acquisition, the person said.

A person familiar with the jousting said it was "a fierce back and forth between the two sides, with multiple bids for a number of days." But ultimately, JetBlue "put the pencil down" because the price had gotten too high.
It's interesting to see that there has been a very active bidding war. JetBlue and Virgin America would have been a good fit, though JetBlue had the common sense not to overpay for Virgin America. Alaska, on the other hand, really wanted to buy Virgin America, because they're paying more than a billion dollars over the airline's market cap last Friday.
I'm guessing Alaska's purchase of Virgin America is more reactive than anything. Alaska's fear was presumably that JetBlue would purchase Virgin America, and therefore they'd be encroaching on Alaska's turf. JetBlue has traditionally been strong on the east coast, and with this merger they could have expanded nicely on the west coast. So I get that logic, in theory.
But still, way overpaying for an airline which in and of itself doesn't bring that much to the table is perplexing. It's not like we're talking about a powerhouse like Delta knocking our a competitor for giggles. Instead we're talking about a much smaller airline like Alaska, which has been successful because of what a lean and conservative operation they've run. So I stand by my earlier thoughts about why I think Alaska and Virgin America aren't a good fit.
I'll be curious to see how Alaska's stock price responds in the morning. Wow…