A bit over a month ago I wrote about a bill introduced by New York Senator Chuck Schumer, who wanted the Federal Aviation Administration to establish seat-size standards for commercial aviation. His argument was that people are being packed into planes like sardines, and that if the FAA didn't step in to stop it, the airlines would keep reducing the space allocated to each seat.
Everyone wants more space on a plane, but the problem is that people aren't consistently willing to pay for it:
Many airlines now offer extra legroom economy seating, or at a minimum, sell exit row seating, meaning passengers who value more space can pay for it
The whole reason airlines like Spirit can offer such low fares is because of how many seats they manage to fit on planes; decreasing the number of seats on a plane would raise fares, which decreases the ability consumers have to customize their travel experience
Keep in mind that the FAA has to certify seats and evacuation procedures, so the FAA already has the duty to prevent airlines from installing unsafe configurations; this bill wasn't about safety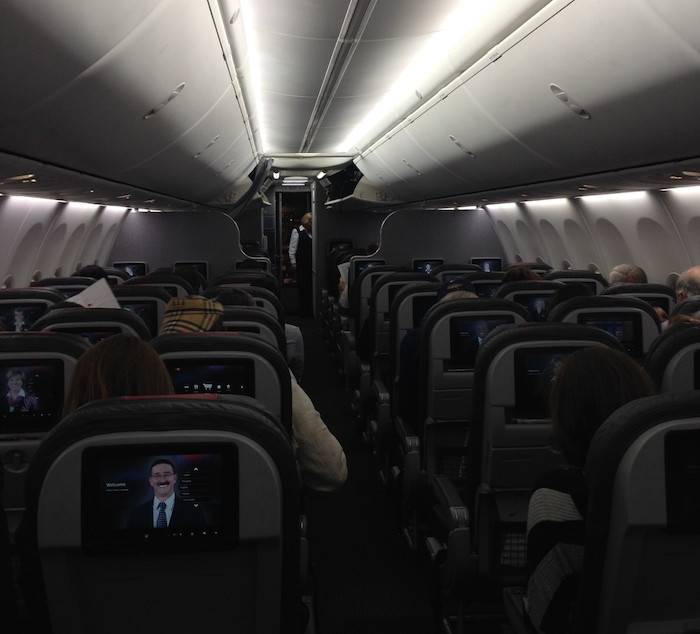 Well, the bill was voted on yesterday (Thursday), and it failed. Interestingly the vote went down party lines, with the vote failing by a margin of 54-42.
Per The Washington Post, here's what Senator Schumer said on the Senate floor prior to the vote:
"Flying is not pleasant anymore," he said. "You're crammed in. I'm not that tall. I'm a little under 6-foot-1, and what I do when I fly is I take out the magazine and the airsickness bag and the little folder that tells you where the exits are to gain a 16th of an inch more legroom, so my knees don't bang into the seat in front of me."

"This is a place where the public is clamoring for change," he continued. "I got more feedback on [the amendment] than most other things. You don't have to be 6-foot-4 to understand the problem."
Bottom line
I'm not surprised to see the bill shot down, though I'm a bit surprised to see this went down party lines, since I didn't really view this as a Democrat vs. Republican issue. We all want more legroom, but we also all want the lowest possible fares. Back in the day American proved people aren't willing to pay a mild premium for more legroom throughout economy, when they offered More Room Throughout Coach. They couldn't get away with charging even a slight premium.
Fewer seats translates to higher fares, and I don't view that as being good for consumers. Especially when the option is already there to pay for extra legroom seating on a vast majority of planes.
What do you make of this bill being shot down in the Senate?