A bit over a week ago I posted about how Virgin America's stock shot up following speculation that they were looking to be taken over. The US airline industry is turning record profits right now, so it seems like Virgin America probably thinks they're doing as well as they can, given that they're looking to sell.
We learned that both Alaska and JetBlue were competing to buy Virgin America. JetBlue seemed like a logical fit, given that they're similar boutique carriers with strengths on opposite coasts. They have similar fleets, similar onboard products, etc. I can't rationalize a merger between Alaska and Virgin America as much, though. They have completely different fleets, completely different corporate cultures, completely different approaches towards their onboard products, completely different frequent flyer programs, and brand equity which isn't really combinable.
Well, unfortunately it looks like that's the merger which is happening.
Alaska Airlines is expected to buy Virgin America in a ~$2 billion deal as soon as the next few days.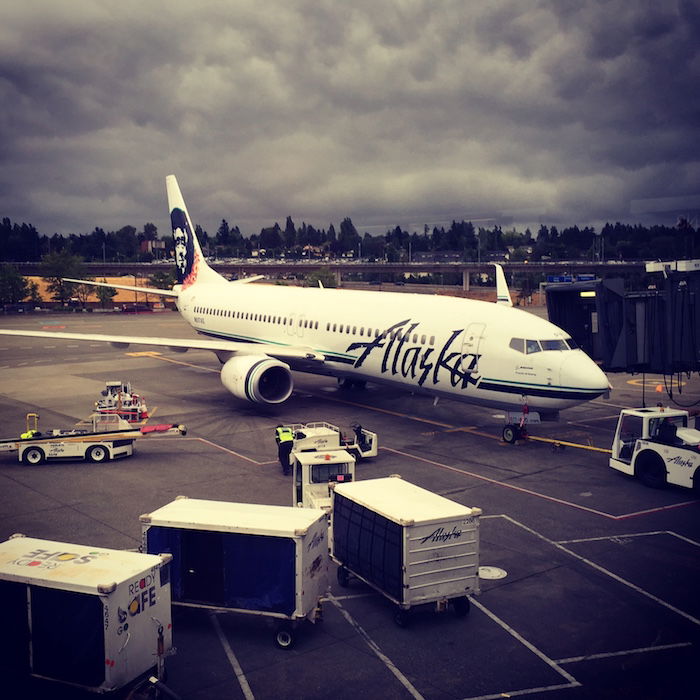 Per The New York Times:
Alaska Airlines is near a deal to buy Virgin America for about $2 billion, a person briefed on the matter said on Saturday, describing a move that would unite two popular smaller airlines in the latest round of consolidation in the industry.

An announcement could come as soon as Monday, said the person, who spoke anonymously and was not authorized to speak about the matter, and who cautioned that details were still being negotiated and the talks could fall apart.

Alaska squared off against JetBlue, with final bids being entered in recent days.
Like I said, I really can't rationalize this deal, and specifically how Alaska values a takeover of Virgin America more than JetBlue does. Alaska has always been successful because of what a lean, disciplined operation they run. I think with this merger we're finally reaching the point where airlines are merging "just because," given that virtually all US carriers are turning profits. But presumably that's only cyclical, and the economy and/or oil prices will change things up again at some point.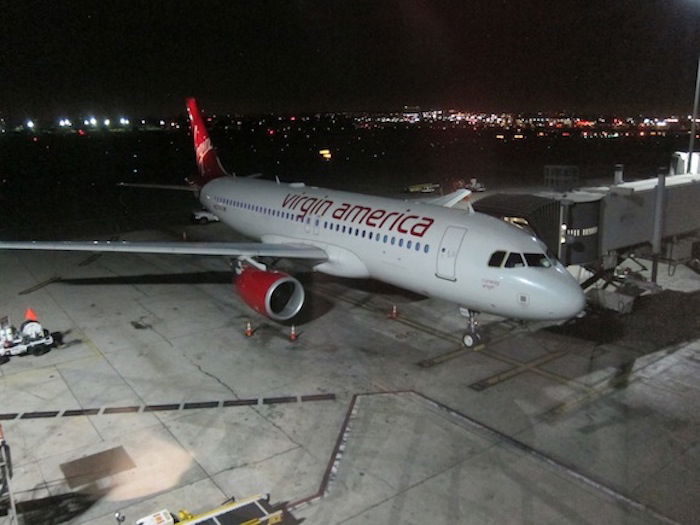 Last time I wrote about the potential of an Alaska and Virgin America merger, a lot of people thought I was crazy for suggesting it doesn't make sense. So I figured I'd address a few of the points people disagreed with me on (the quotes in bold are some of the points people made):
"This will allow Alaska to pick up more slots on the west coast." West coast airports aren't slot restricted. Yes, Alaska would pick up some slots at Washington DCA, etc., but that's hardly a reason an airline based on the west coast which operates primarily regionally would want to spend $2 billion on a new airline.
"But both airlines have great corporate cultures and onboard products." Sure, but in very different ways, and it only takes one flight on each airline to realize that. Virgin America is a young, fun, and hip airlines, which is very different than what Alaska is going for. As Alaska fanboy Travel Codex commented on the last post: "I like the comment about different cultures. I'm clearly in the Alaska Airlines camp but flew Virgin America once and hated it. The mood lighting, the hipster safety video, and the ugly white seats. It had nothing to do with their schedule, routes, or prices."
"Alaska is just trying to reduce competition." A fairly small airline based in Seattle is willing to buy an airline they only selectively compete with for $2 billion in order to shut down competition? All while their hub is being invaded by one of the world's largest airlines, Delta?
"This allows Alaska to compete in the transcon market." That's definitely a valid point, though Alaska doesn't need a merger to make that happen. They operate all kinds of 1-2x daily transcons, though haven't expanded all that much beyond Seattle. That seems to be a conscious decision, and not due to lack of opportunity. Sure, this would allow them to enter the New York to LA/SF market, but how do they plan on tackling that? Are they going to keep around the Virgin America brand and get rid of the Alaska brand in order to do that? Are they going to finally upgrade the Virgin America first class seats so that they're competitive in the market? My point is simply that it seems like a conscious decision up until now that Alaska hasn't competed more on transcons out of other markets, and it's because that's not the core of their business. Alaska doesn't try to be all things to all people, and that's precisely why they've been so successful.
Bottom line
It looks like Alaska will be taking over Virgin America, and that it could happen as early as this coming week. But I have to wonder what they're thinking with this merger. Just about the only thing these two airlines have in common is that they're smaller carriers. Other than that they're so different, and not in the sense that they'd complement one another.
Alaska and Virgin America are two brands which a lot of consumers love, but for very different reasons. Unless they plan on running two separate operations, there's no way they can combine the two brands without losing what makes them special.
I just don't get it…