This past Thursday I wrote about the massive devaluation Alaska made to Emirates first class redemptions, where we saw award costs increase by anywhere from 67% to 100% without any advance notice. For example, the cost of a first class award between the US and Africa increased from 200,000 miles roundtrip to 400,000 miles roundtrip.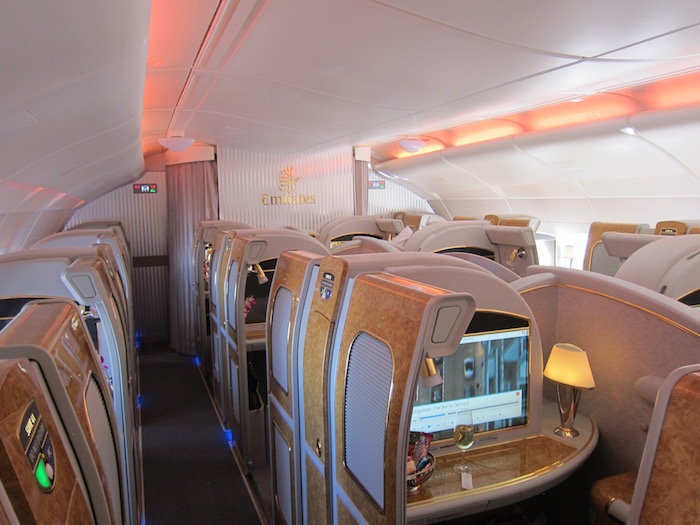 Making a change without notice was completely within Alaska's rights, as the terms of the Mileage Plan program say they can make whatever changes they want whenever they want. But there's a difference between what they can do and what they should do, especially since they're a loyalty program. A lot of Mileage Plan members lost trust in the airline with this change, and that goes against everything a loyalty program should stand for.
Given the volume of feedback Alaska received, they addressed the situation in a blog post the same afternoon, and blamed the need for the immediate change on "travel hackers." They said the following:
Alaska's premium Emirates awards have long been known as an exceptionally good deal. With the rise of "travel-hacking," intended to exploit Mileage Plan's award routing rules, coupled with below-market award levels, our previous award levels were unsustainable. The new award levels enable Alaska to continue to offer Emirates Business Class and First Class as a redemption option.
They seemed to define "travel hacking" as "intending to exploit Mileage Plan's award routing rules," which seems a bit odd. If that's the problem, surely they could just modify which routings their computers allow? Or are they saying that being able to route from the US to Europe via Dubai in general is "exploiting award routing rules?" Because I was under the impression that was the intent…
A lot of people sent emails to Mileage Plan sharing their feedback on the change, and I've now had several readers forward me the responses they received, all of which are exactly the same. So it's clear that this isn't just one misinformed agent, but rather this is the new "company line."
Alaska is still claiming that they made the change due to "travel hacking," but now they're defining that as "the selling of award tickets for profit by individuals and brokers in direct violation of our policy and Emirates policy." Here's the full email:
"I am truly sorry that more notice was not given with regards to the changes made to Emirates award travel, but this was the direct result of fraudulent activity that has been happening with our award level on Emirates. Both Alaska Airlines and Emirates have been dealing with issues of "travel hacking" or the selling of award tickets for a profit by individuals and brokers in direct violation of our policy and Emirates policy. The decision was made that in order to continue to offer award travel on Emirates changes had to be made to curb this fraudulent activity. Normally when we make changes to our Mileage Plan we give 30 days notice but in this instance with the rise of fraudulent activity we needed to make a drastic change to fend off the rise of "travel hacking." If you have any further questions or why like to discuss this further please contact Customer Care at 800-654-5669 and we would be happy to answer any questions or discuss the changes that were made."
I think it's time Alaska Airlines picks a story and sticks to it, because this is getting ridiculous. Or at a minimum maybe they should stop using provocative terms for which they haven't yet decided a definition…
What do you make of Alaska's latest excuse for their Emirates award devaluation?