When people think of the Virgin brand, Richard Branson is probably the first person who comes to mind. There's no denying that he's a huge personality and played a big part in the inspiration for the airline, even if he's not involved directly day to day.
Richard Branson reportedly owns about 22% of Virgin America, so he will pocket about $500 million once the merger between Alaska and Virgin America is complete.

So, how does Branson feel about the takeover? Is he happy to pocket $500 million and see his airline bought for an amazing price, or is he sad to see the brand swallowed up? A bit of both, it would seem, per the open letter he published today, following news of the merger.
On the surface Branson says he's sad to see Virgin America merging, and that there was nothing he could do to stop it, given that much of his stake in the airline comes in the form of non-voting shares:
I would be lying if I didn't admit sadness that our wonderful airline is merging with another. Because I'm not American, the US Department of Transportation stipulated I take some of my shares in Virgin America as non-voting shares, reducing my influence over any takeover. So there was sadly nothing I could do to stop it.

Our Virgin airline has much more to do, more places to go, and more friends to make along the way. The important thing now is to ensure that once Alaska witnesses first-hand the power of the brand and the love of Virgin America customers for our product and guest experience, they too will be converts and the US traveling public will continue to benefit from all that we have started.

Despite the turbulence and head winds, the journey remains thrilling and joyful, and I look forward to more future flights with Virgin America.
He spends the rest of the letter touting the areas in which Virgin America has succeeded, in offering a great onboard product:
Virgin America became the first airline to offer fleetwide WiFi, soothing mood lighting, touch-screen seatback entertainment, an on-demand food ordering platform, and power outlets at every seat on every flight. Our unique and stylish product and brilliant customer service have won every major travel award. The airline has also done something almost inconceivable in the airline industry: Virgin America won the hearts and fierce loyalty of consumers around the country. People love this airline.
There's no denying that Virgin America has taken a different approach than other US airlines towards their onboard product. I'm still not convinced they'd succeed long term independently. Right now all US carriers are turning record profits, so it's easy for them to think they're doing amazing things (that's why we've seen so many customer unfriendly moves from the legacies lately, despite them turning record profits), when in reality it's just a combination of the economy and oil prices.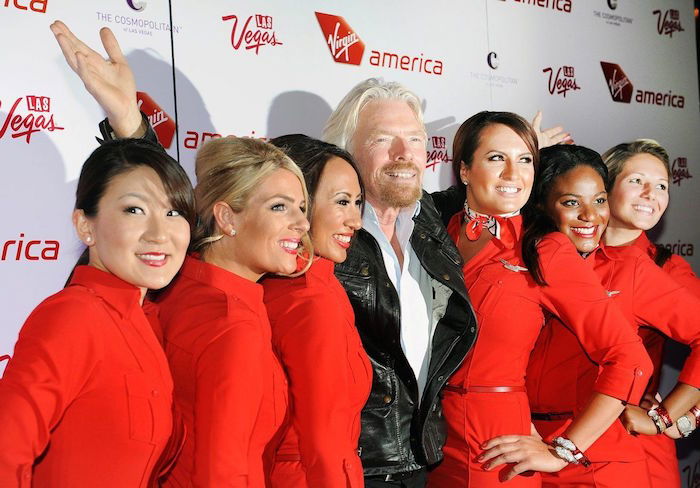 Bottom line
I find this open letter from Richard Branson to be interesting, especially his disappointment at the merger. I'm not sure if he's just trying to be "patriotic" about his brand here, or whether he really feels this way. He's a businessman above all else, and surely he knows that his investors got an incredible deal here.
Do you think Richard Branson is actually sad he couldn't stop the merger, or is he just trying to be supportive of his brand and what he has built?